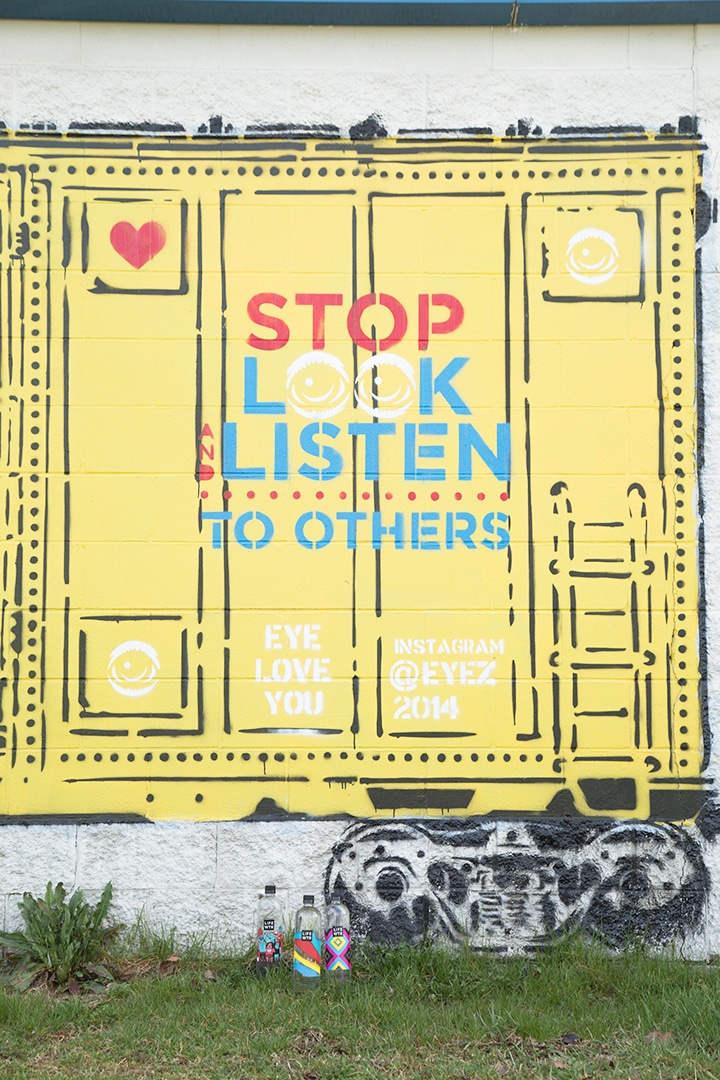 Inspiration is everywhere. Sometimes you just have to get out and look for it! I have been living in Indianapolis for 12 months now. I have been enjoying exploring new areas of Indy that have changed and grown over the 20 years that I was living in San Francisco. One thing that has been on my list is to get out and find the best outdoor murals in Indy. I'm partnering with LIFEWTR to bring you this adventure – my 15 Favorite Outdoor Murals in Indy. The LIFEWTR mission is to refresh the creative mind, restore the creative body and inspire the creative spirit by showcasing and advancing the sources of inspiration. Exploring a city to find large scale outdoor art pieces is all about inspiring the creative spirit!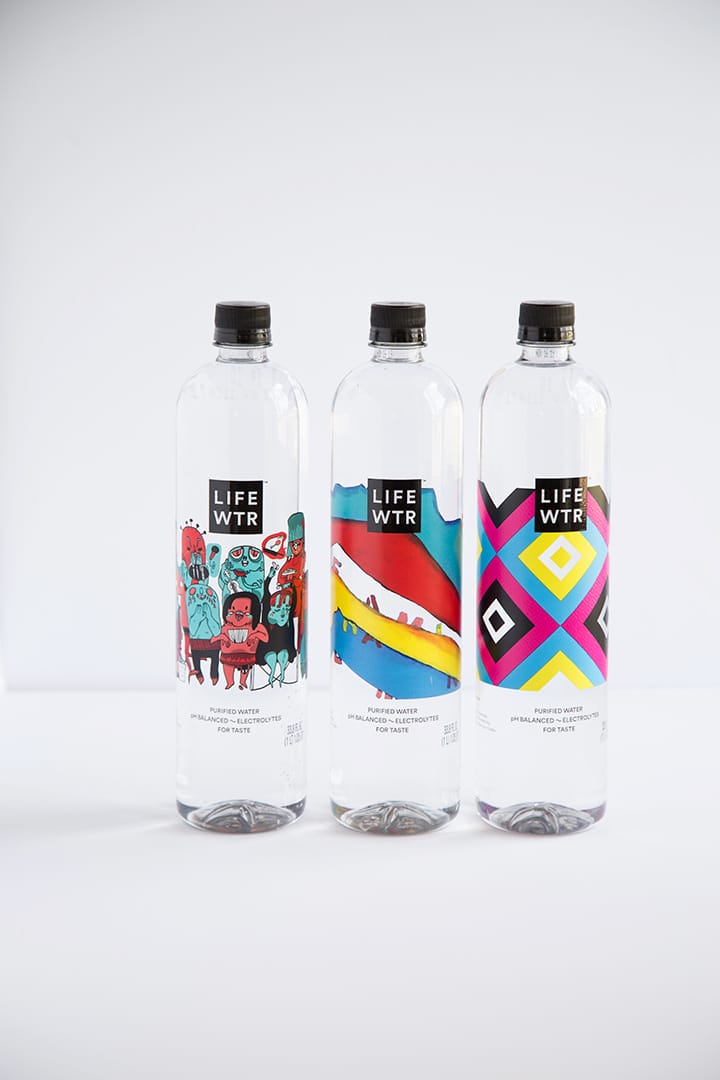 LIFEWTR partners with artists and turns every LIFEWTR bottle into a canvas for new art. How cool is that? The bottles that we are showcasing in this post are the Series 4: Arts in Education. This series celebrates the impact that art education has on our lives from youth into adulthood. The series features the work of three young artists, Luis Gonzalez, KRIVVY and David Lee. I was so inspired by this! I am excited to see the new Series 5: Art Beyond Borders.
Whether you live in Indy or might be visiting, take a look at my Favorite Outdoor Murals in Indy. Who doesn't love a good wall to take Instagram pics in front of?! I spent an afternoon with two friends exploring Broadripple, Monon trail in SOBRO, the canals downtown, Fountain Square and the Wholesale district. We were on the hunt for public art in the form of a large scale murals. Talk about an afternoon filled with awaking our creative spirits! We felt so inspired and rejuvenated after our treasure hunt adventure of sorts! Take a look at my 15 Favorite Murals in Indianapolis.
15 Favorite Outdoor Murals in Indianapolis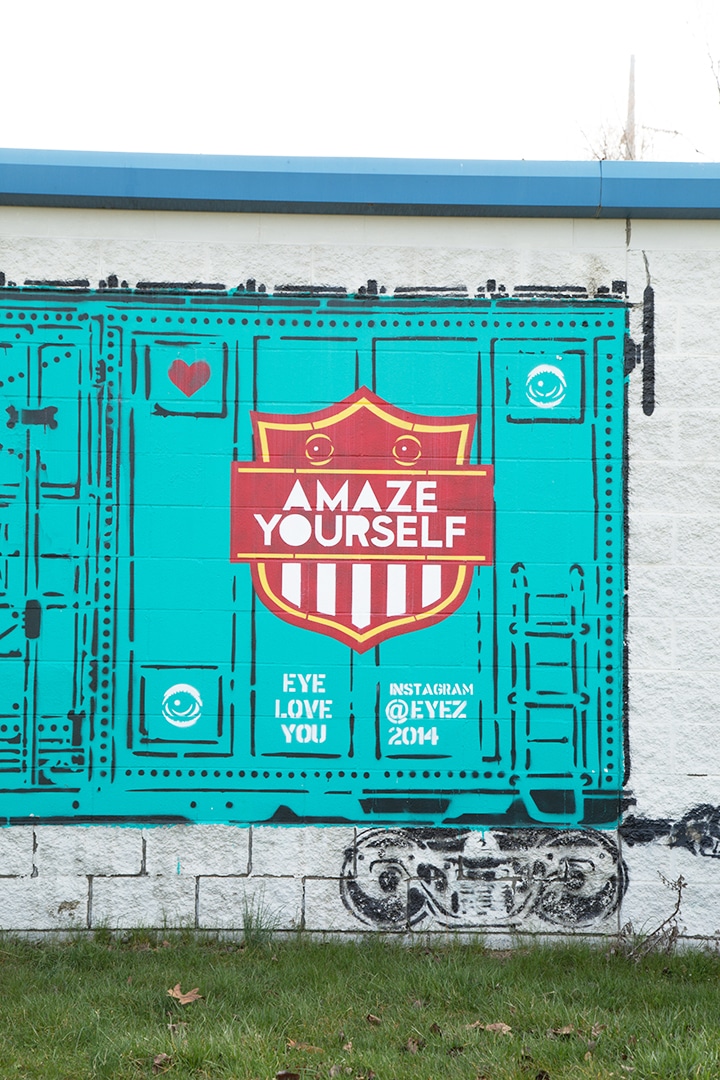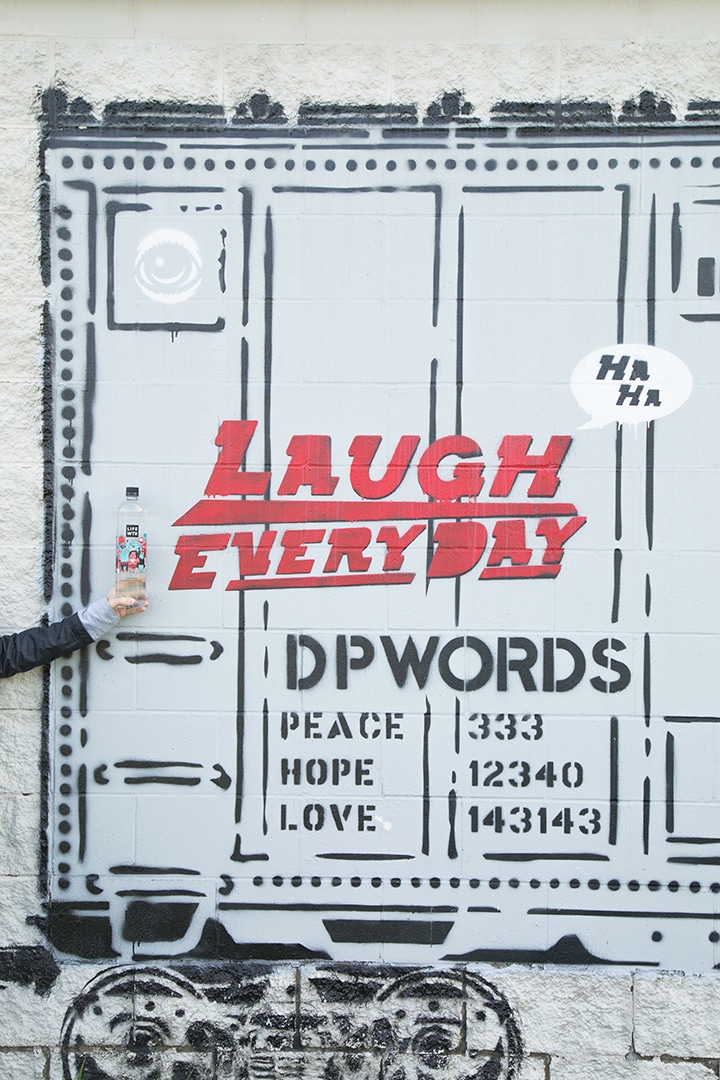 Love Train Murals on the Monon Trail, SOBO (between 52nd and 54th St) by by Peat Wollaeger (www.eyez.me, @EYEZ, #mononlovetrain) . So many wonderful messages along the train trail – You are beautiful, Stop Look and Listen to Others and Laugh Everyday (see the first image in this post!).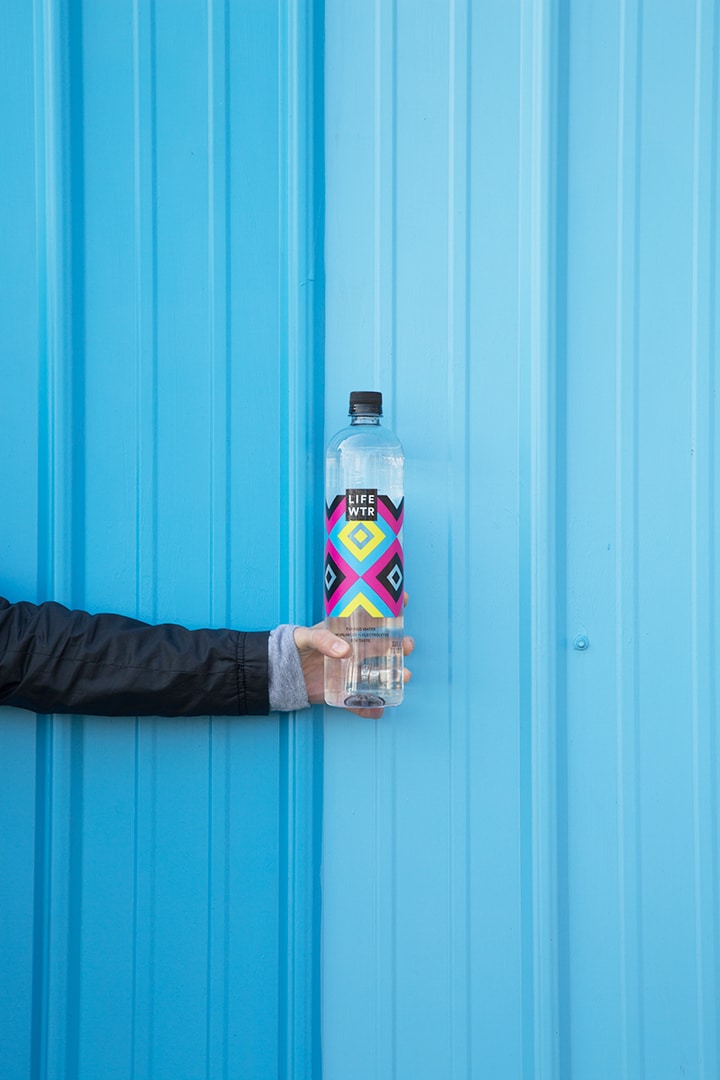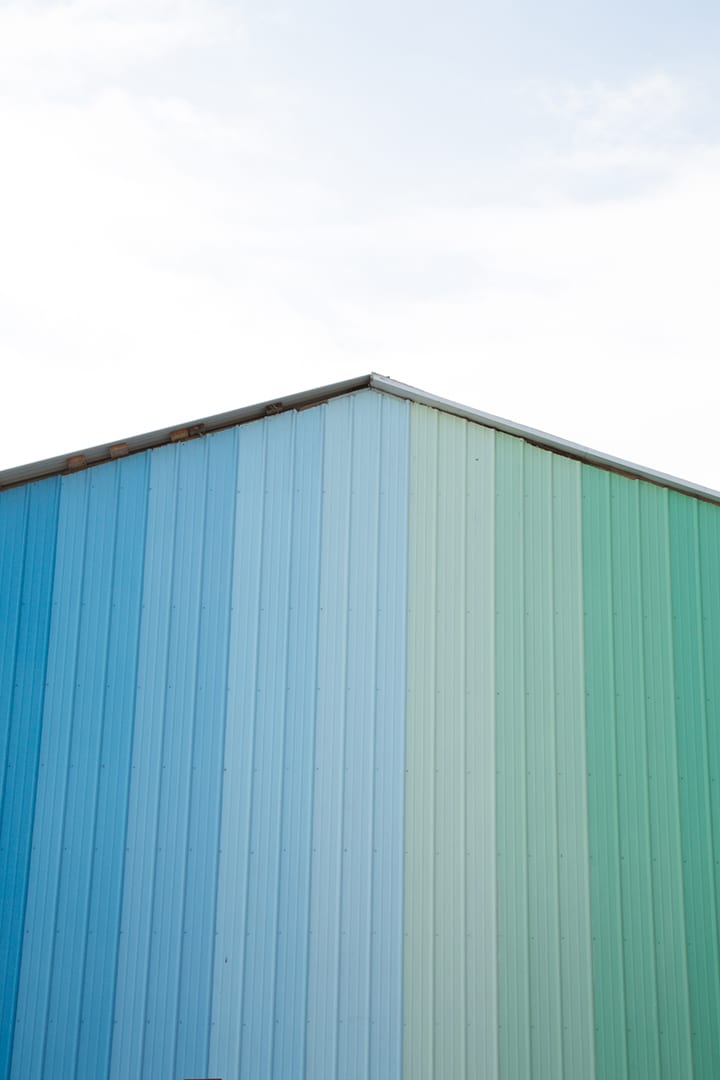 Blue Green Ombre Wall – right across from the Love Train is a prettiest ombre painted building. Design by Megan Jefferson.
Pink Cranes "Soar" – also along the Monon Love Train Section. Love the message – SOAR!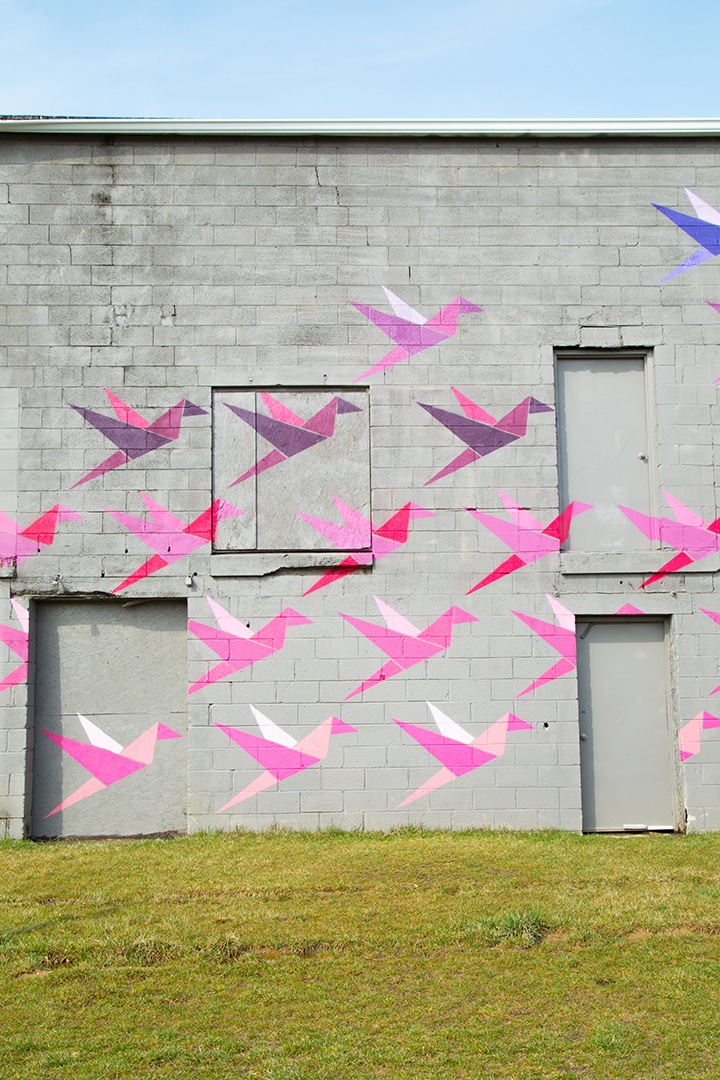 Mural by Megan Jefferson in collaboration with Jim Clinger.
Angel Wings by Megan Jefferson and Jamie Locke – Located on the walls of DeveloperTown at 5255 Winthrop Ave, the artists bring hope and love into public spaces.
Heartland by Blend Creative Minds, Artists: Rafael Caro, Lauren Neely, and Erica Parker 6265 Carrolton (near BR Post Office). I adore the state flower of Indiana – the peony.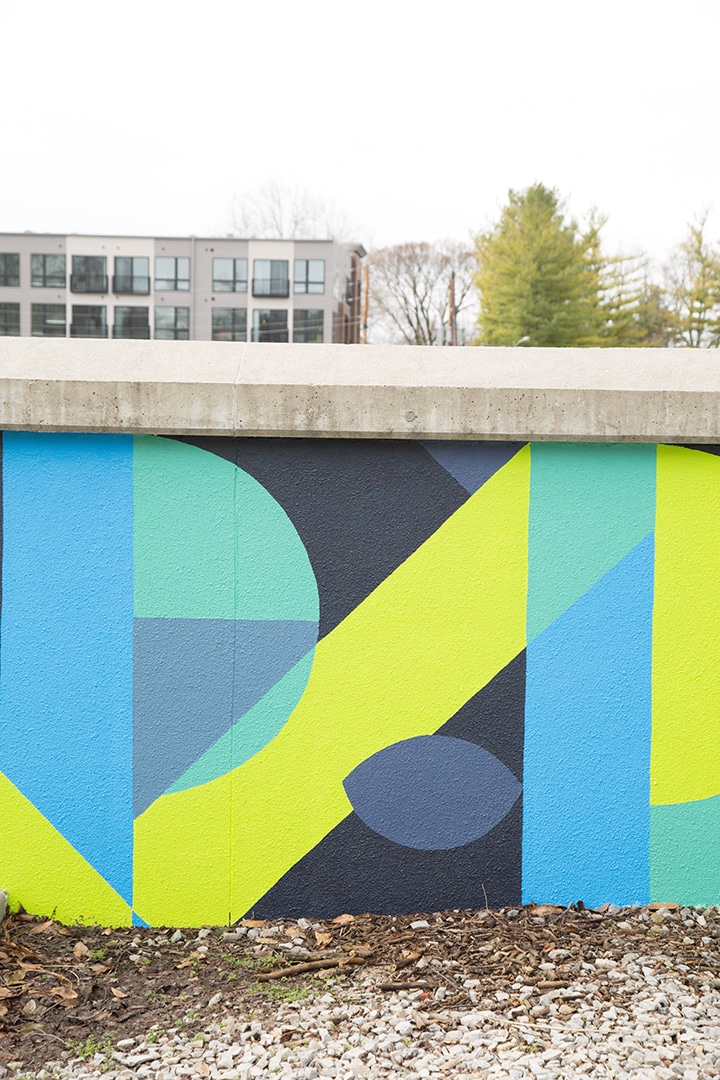 Opti-Park http://www.indyartsguide.org/public-art/optipark/ Mural by William Denton Ray, @whimsicalfunk Near this is also a long wall of different types and looks of art done by students. The art center has summer classes for teens.
"Return to Innocence" and "Morning Magnolias" were commissioned by the Arts Council of Indianapolis for the 46 for XLVI mural initiative. Canal Murals Downtown (near the Indiana Historical Society) – these murals are near and dear to my heart as I got married along these canals!
Geometric Mural – Across the street from The Alexander at CityWay, 333 S Delaware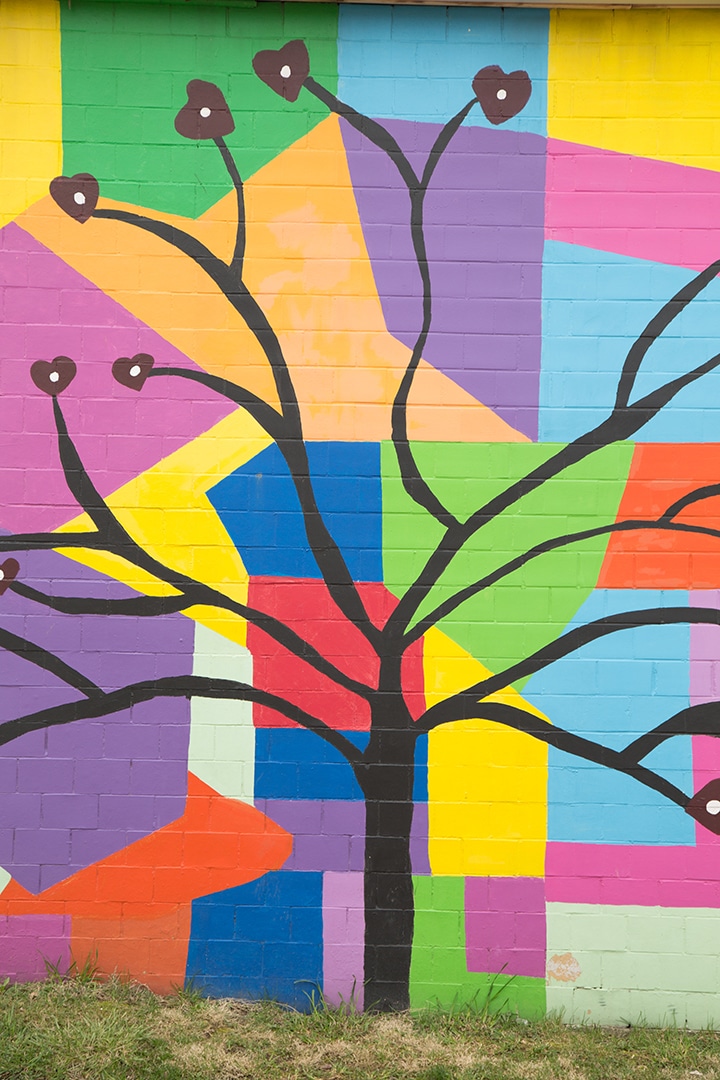 Patchwork of Opportunities – This mural is part of the Lilly Oncology on Canvas (LOOC) – where cancer patients can share their stories through public art. (Oncology on Canvas® is a registered trademark of owned by or licensed to Eli Lilly, its subsidiaries, or affiliates.)This mural is located 1337 S Shelby St.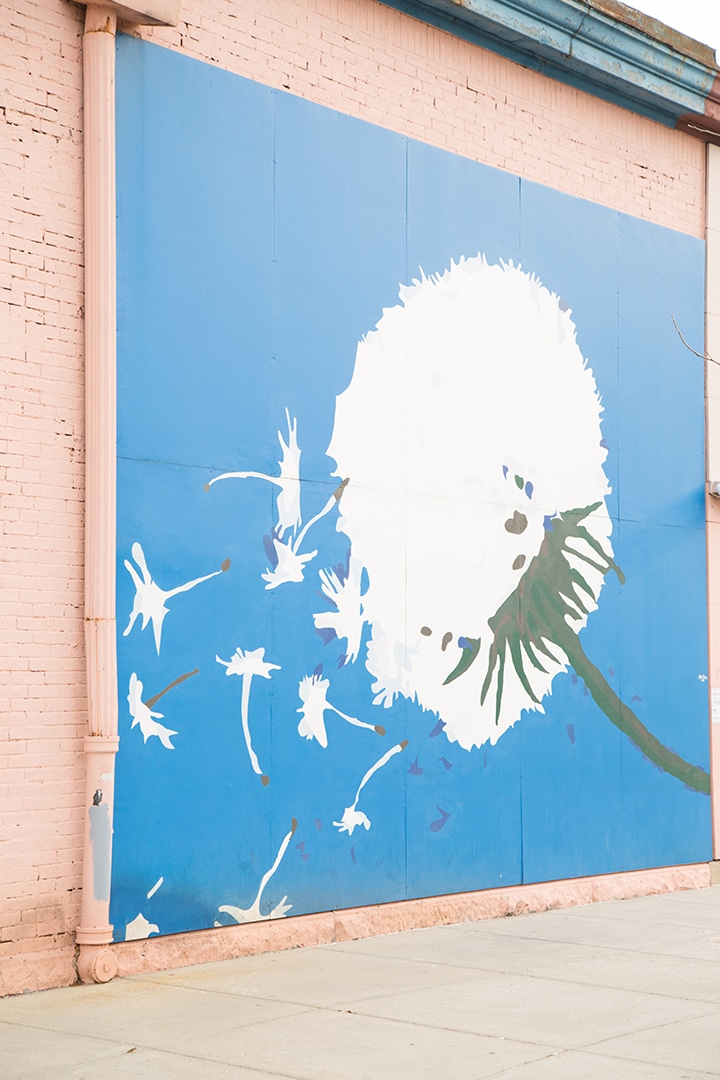 Weeds – another LOOC mural is located at 1063 Virginia Ave in Fountain Square.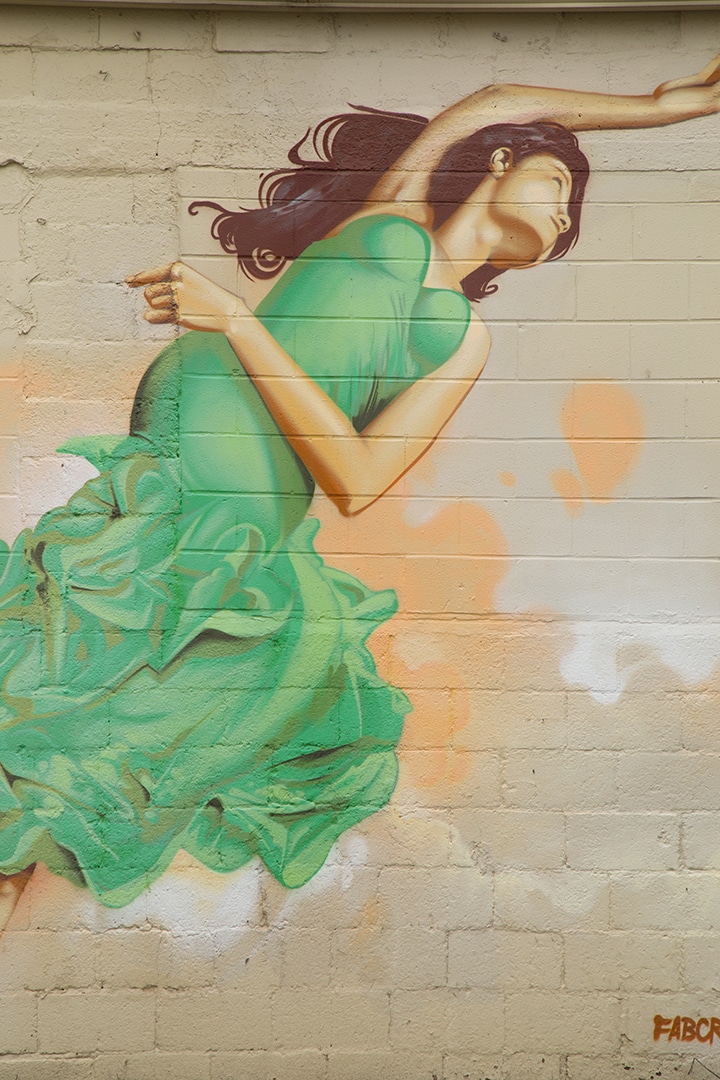 Dancer in the Green Dress in Fountain Square is from the duo FAB Crew.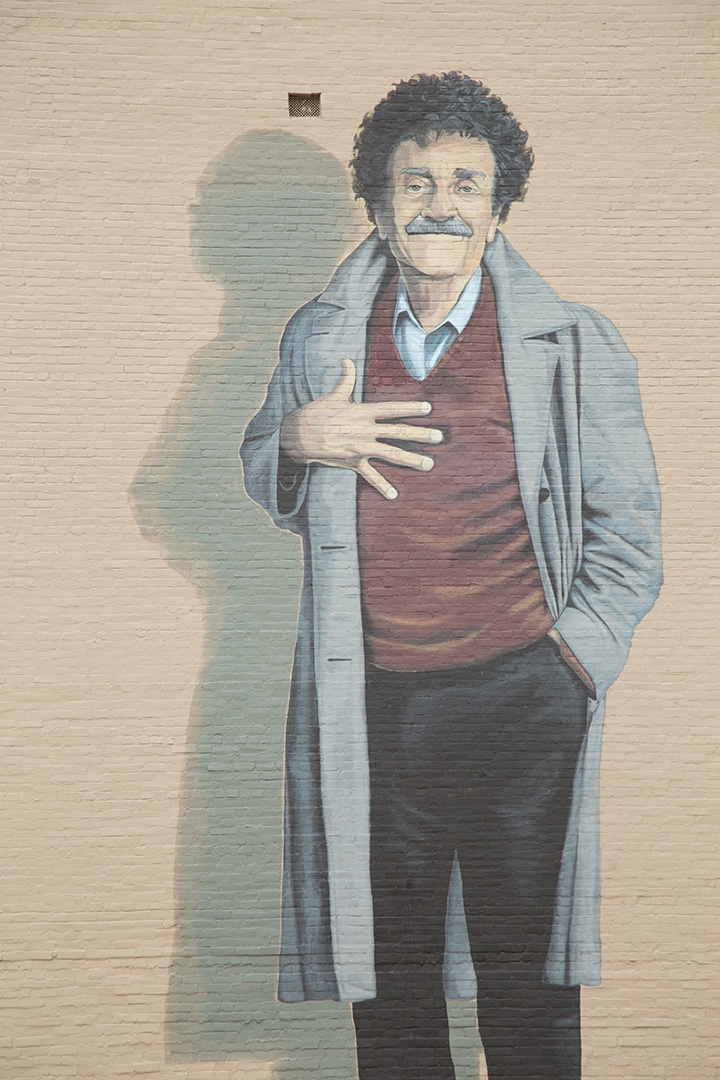 My Affair with Kurt Vonnegut is located on Mass Ave and is a larger than life mural of the famous Indianapolis author. You can also find Mari Evans and James Whitcomb Riley on the buildings on Mass Ave.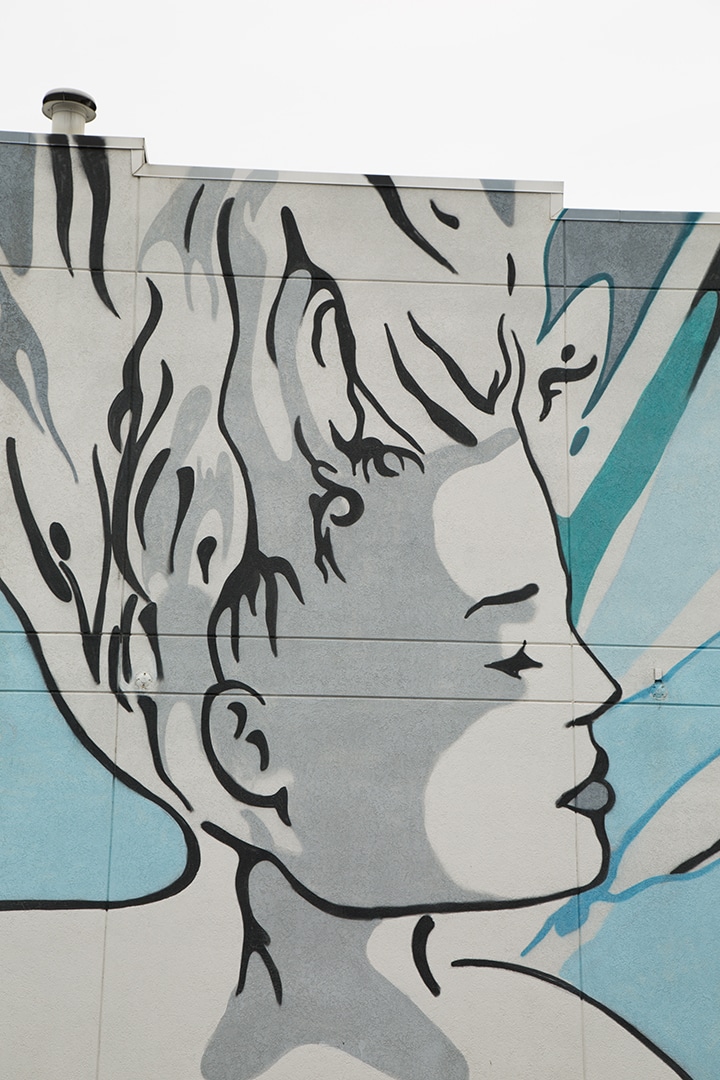 Dimensional Shadows by Eduardo Mendieta off Mass Ave. is part of the 46 for XLVI mural initiative. So inspiring!
I highly recommend to get out into your city and explore outdoor art! Head outside with your camera, friends and an open mind for finding inspiration! Grab some LIFEWTR at your local 7-Eleven to see how the artwork on the labels can come to life in your town. Remember, inspiration is everywhere – you just have to get out and find it!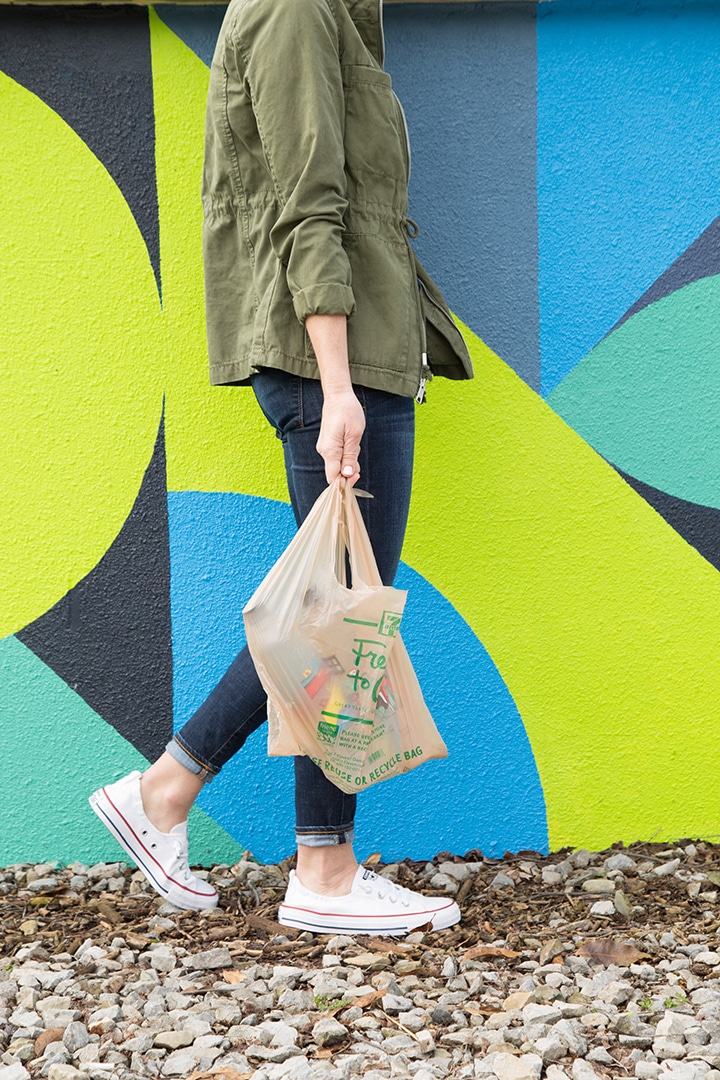 Mural by William Denton Ray, @whimsicalfunk
Find more LIFEWTR inspiration here!
Photos by Sara Albers.