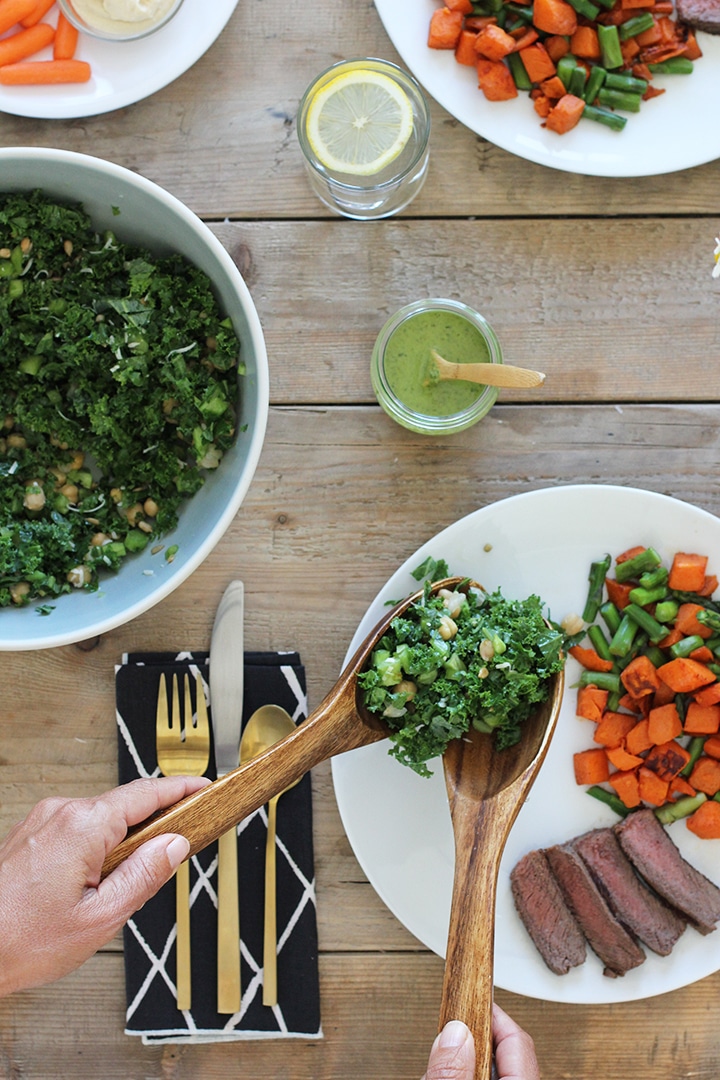 Although I am a maker, I get so busy creating DIY projects for Alice & Lois that I don't always take the "time off" and make things just to make things. Part of my love of crafting is the community or sisterhood that can unfold when crafting together. I am lucky enough to have a dear friend, Heather that loves to make things as much as I do! I have been wanting to learn the art of macrame… she happens to know a thing or two about it! So when Terra's Kitchen asked us to try their meal kit service I knew this would be a perfect time to have a crafting afternoon. I can treat Heather to a homemade and delicious meal and we can practice the art of macrame.
Terra's Kitchen is a meal-kit service focused on delivery technology to bring you healthy, prepped ingredients. They do all of the slicing, dicing, and chopping so that you can have the meal ready in 30 minutes or less. The food comes in a cool climate controlled vessel. And I love the fact that you return the vessel and it can be used up to 100 times, so less waste!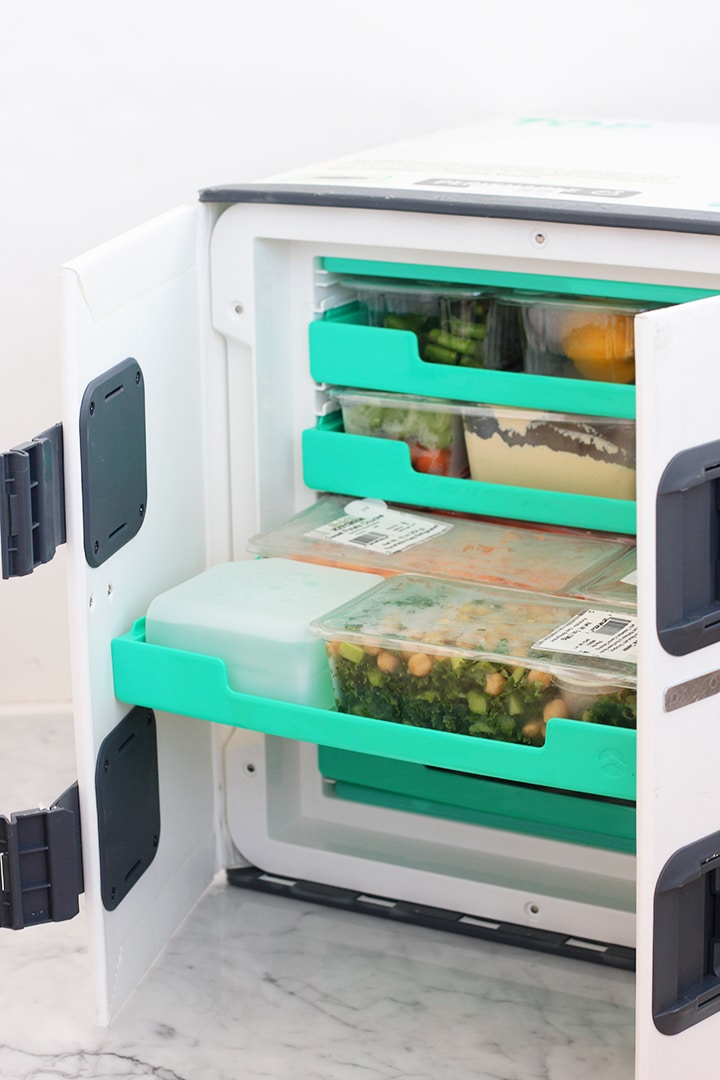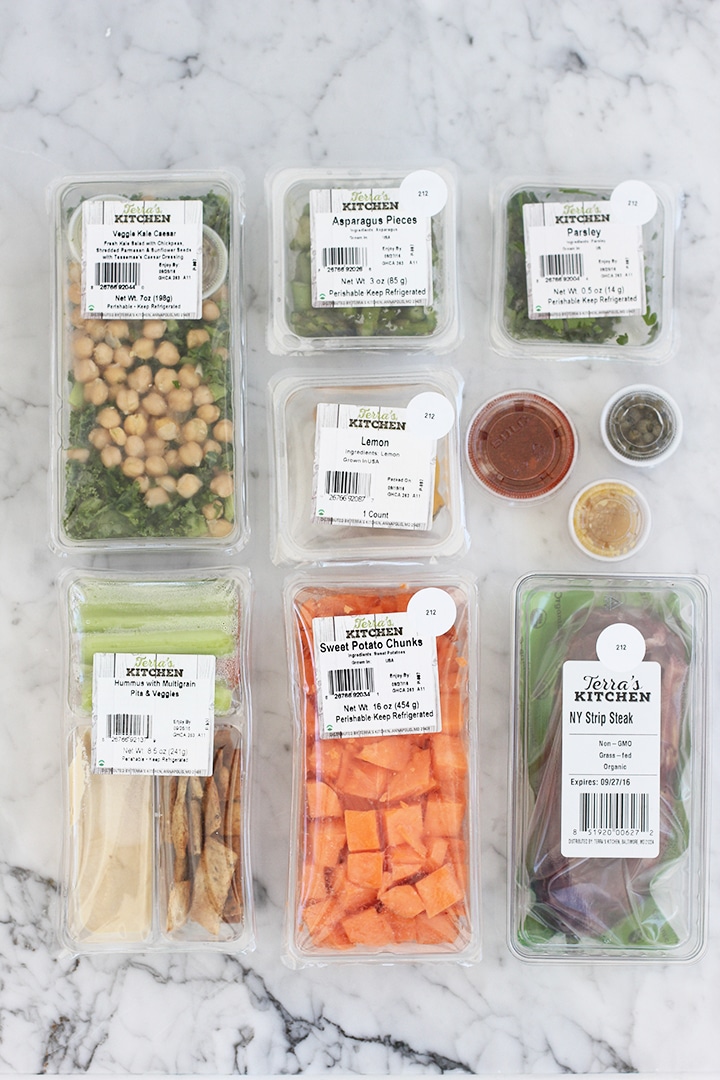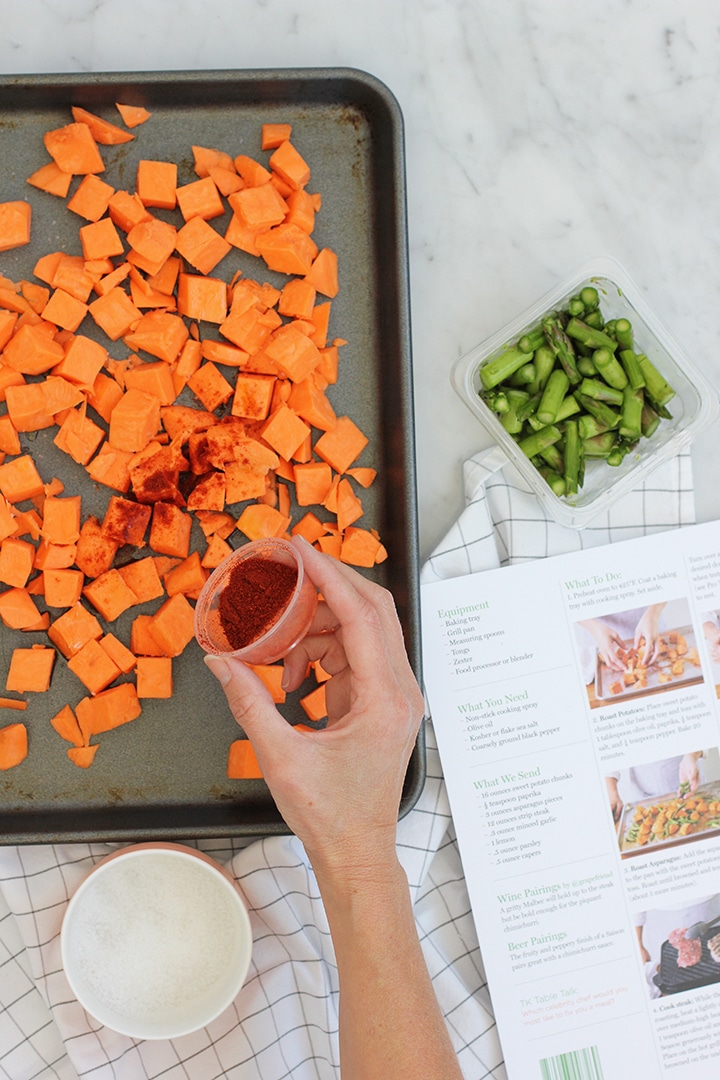 I selected a hummus appetizer, kale caeser salad and grilled steak with chimichurri and crispy sweet potatoes. Have you ever made chimichurri sauce? We are obsessed with how easy it is and how amazing it is – parsley, capers, lemon, garlic and olive oil. I loved the roasted sweet potatoes and asparagus with paprika. The entire meal took me 30 mins to make. Now that is a meal I like. The photo recipe card was so easy to use and understand!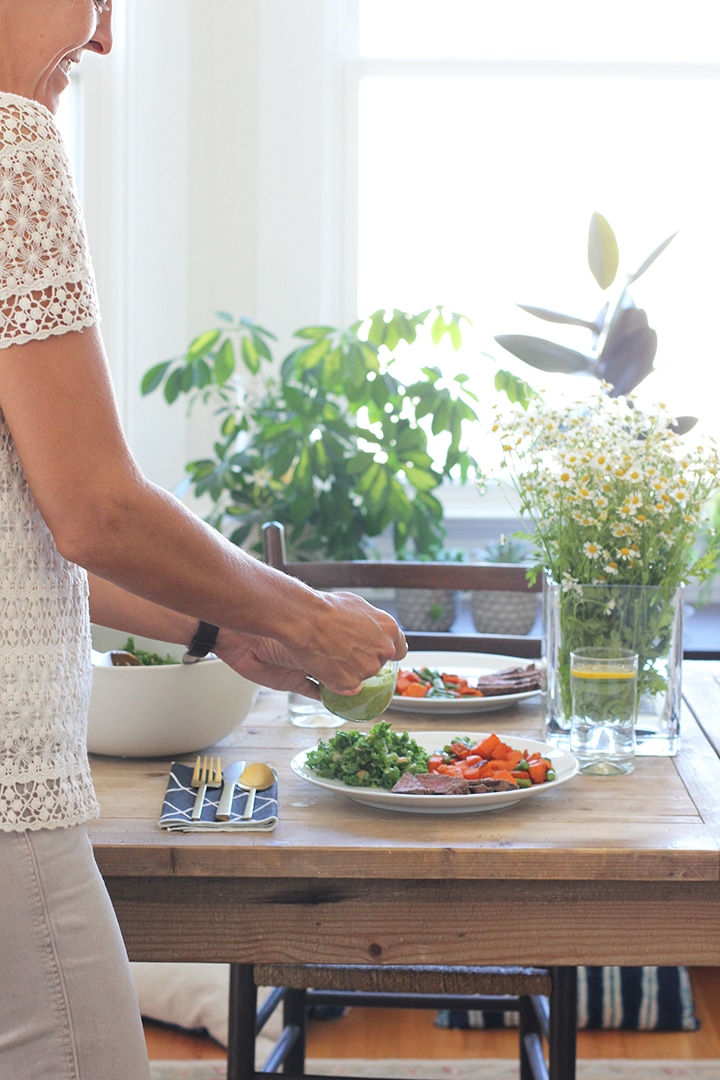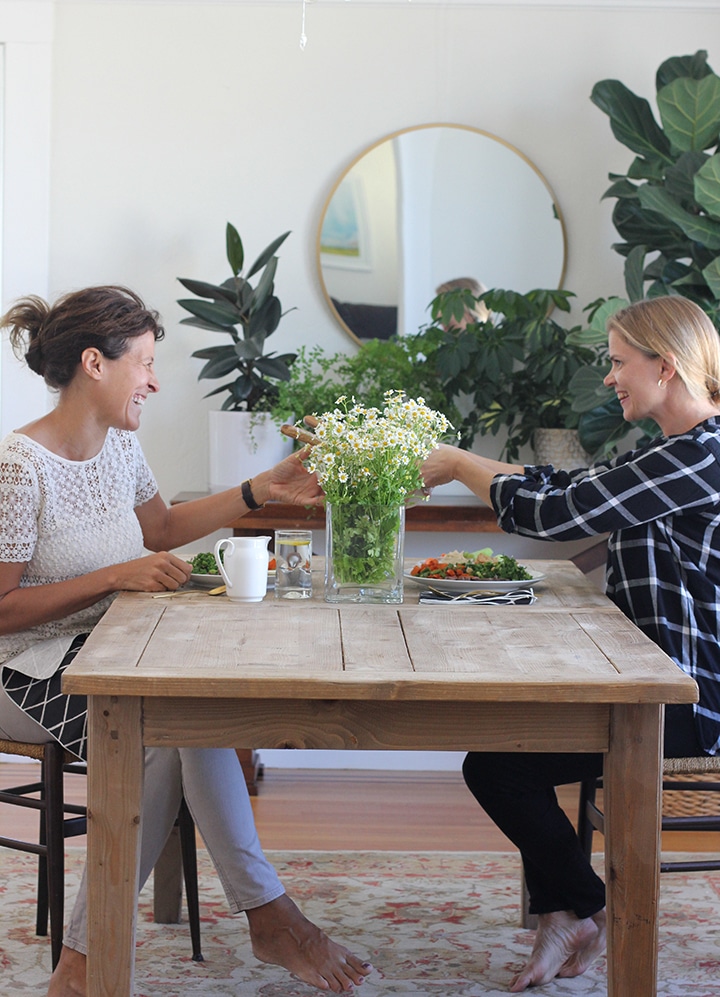 Ok, now the crafty part of the afternoon. Heather has a great macrame book that will be helpful in my macrame learning process. She brought the book, some cording and branches. We worked on some simple knotting techniques. This "crafternoon" has me really excited about macrame. Now if I could only talk Heather into helping do a DIY for the blog!
Thank you, Heather for a fun afternoon!
This is a sponsored conversation written by me on behalf of Terra's Kitchen. The opinions and text are all mine.
Terra's Kitchen is offering Alice & Lois readers $30 off your first order with code ALICE30.
Photos by Sara Albers. all rights reserved.