Back to School Organization Tips and Tricks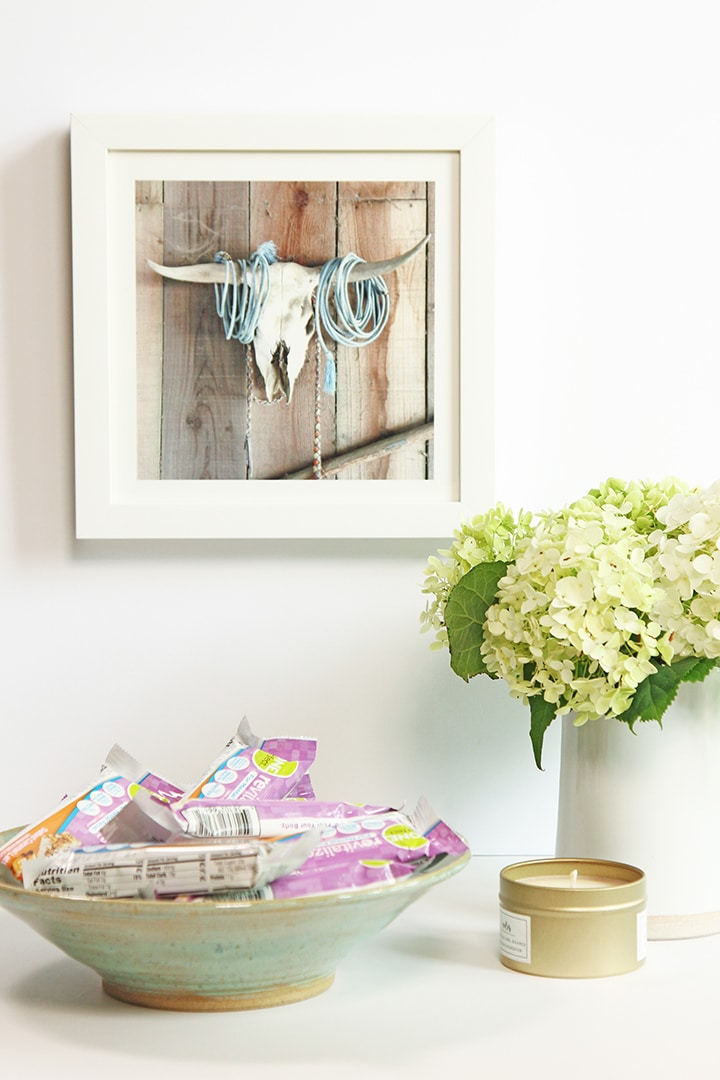 This post is sponsored by ZonePerfect®. All thoughts and opinions are my own. 
I am in serious denial that school is starting next week! Every summer goes by so quickly. I have found that summers are all about the kids! Running them to camps, lessons, pool days, lake weekends and play dates. I know that so many parents are more than ready for school to start. Since I work from home, I juggle summer activities, creating blog content, business development and running a household. And not to mention that we moved cross-country this summer!
Today we are partnering with ZonePerfect® Nutrition Bars to share some Back to School Organization Tips and Tricks for a smooth transition to back to school from some of our amazing friends and the two of us. These tips will help you have less stress on school mornings and be able to focus on your day as quickly as possible. Whatever you duties are after school drop off, going into the day with a little less stress makes the rest of the day that much better!
Read more for our Back to School Organization Tips and Tricks!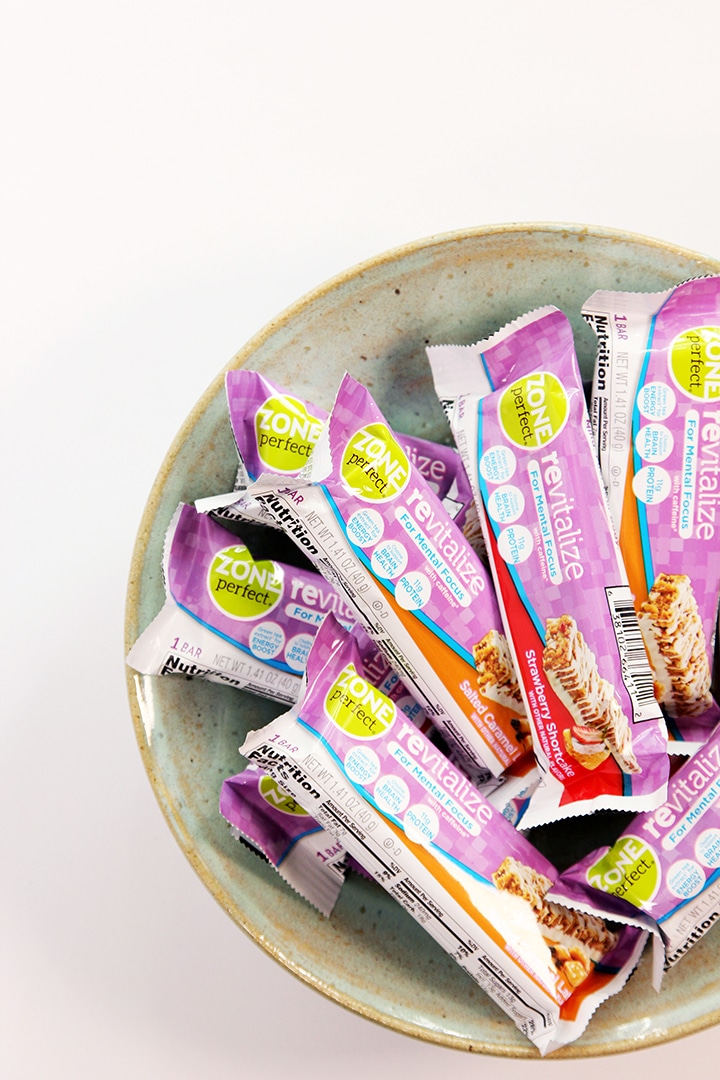 The new ZonePerfect Revitalize nutrition bars are perfect for the busy mornings. Whether you grab one to enjoy on the way to the office or meeting a friend for a morning walk, they give you a boost of energy. The bars have a powerful mix of ingredients that provide you with the mental and physical boost your body needs to stay active and alert. The salted caramel is my favorite flavor.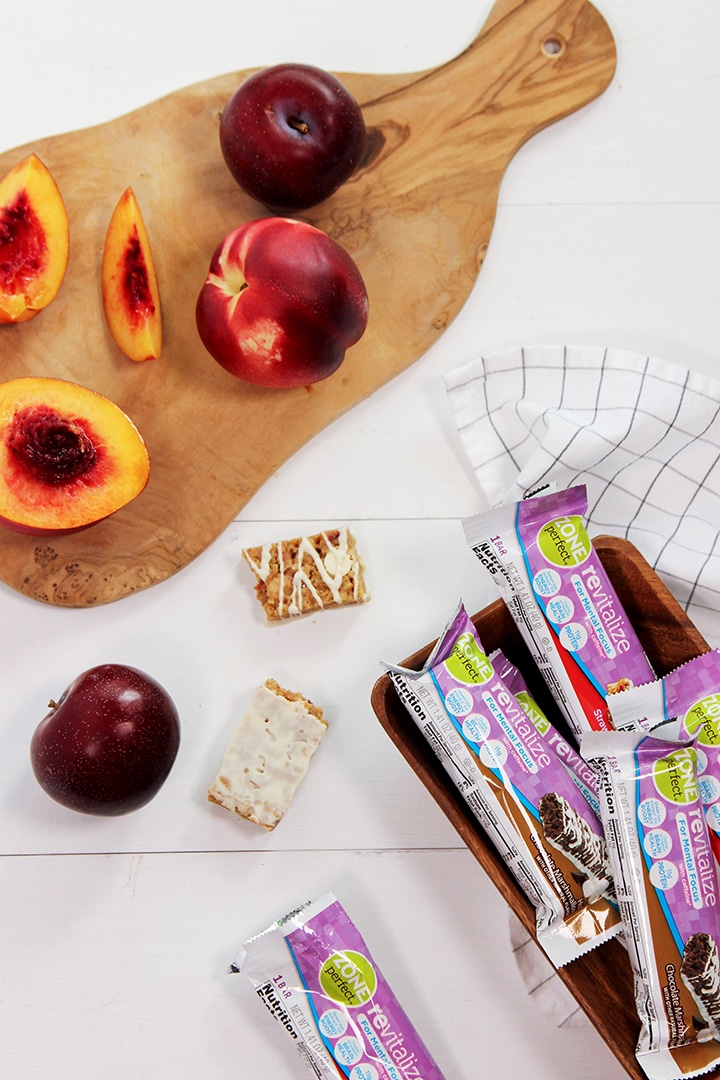 Ok, now get ready for our Back to School Organization Tips and Tricks:
Create a Family Command Center – create a simple "command center" with a dry erase calendar, cork board, mail slots and hooks. -Sara
Homework Caddy – Harper and I created a "homework caddy" for this school year. Now she has everything she needs ready to go when it is homework time. – Sara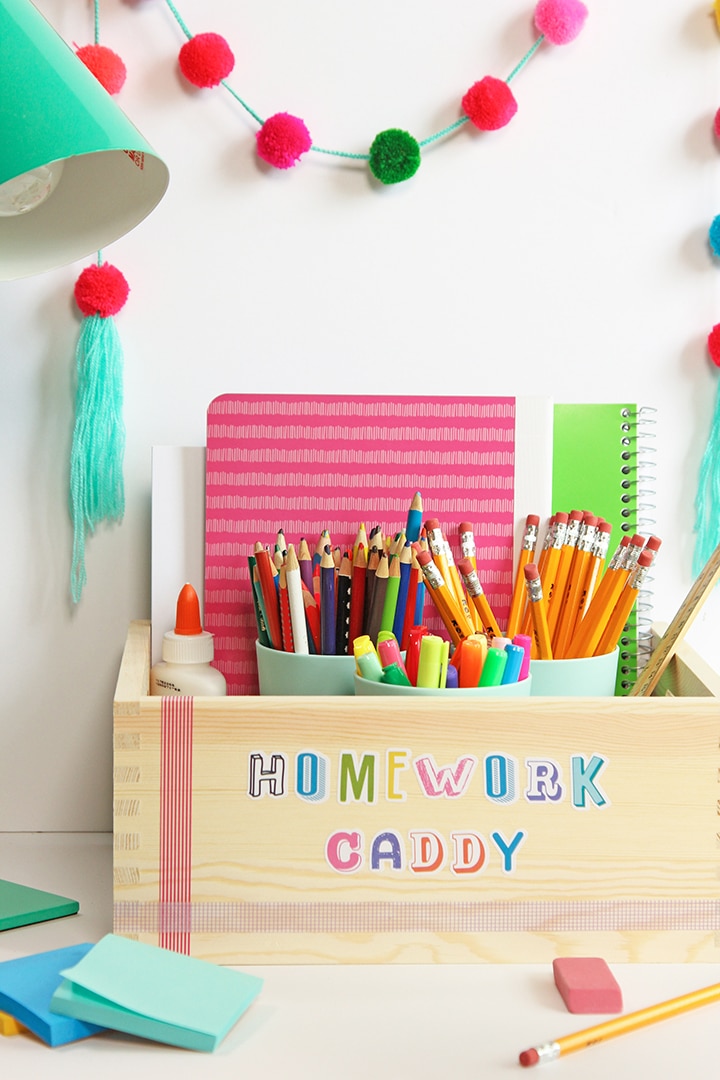 Morning Checklist – Calla and I created a morning checklist together (i.e. pack lunch, pack homework, brush teeth, after school activity ready) and laminated it so she can use it each school morning. This has been so helpful and streamlined our mornings! – Melissa
Clothes ready the night before ­– I have the kids lay their outfits/uniforms out the night before to make everything is ready. We also pack lunches the night before! Saves so much time in the mornings. – Heidi
Bags ready to go the night before – We have all three kid's backpacks and after school activity bag ready to go and by the door the night before for less chaos in the morning. – Veronica
Three things – Pick out outfits the night before, make sure backpacks are packed and I put them on the backs of their breakfast chairs, and I write a sticky note with any 'reminders' ('you are walking home today', 'you have a field trip today', mom won't be here when you get home', whatever it is).  Sometimes there are no reminders, but if there is one, I will forget it if it's not on the sticky note. – Melanie
Lunch menu planning for the week – On Sunday night, we look at the online school menu. Each kid picks 'buy' or 'bring' for every day that week and we make a little grid.  That way everyone knows who's buying the school lunch and what lunches we have to make on which days (and it's all planned on Sunday night). I've found that is way easier than either making a lunch every day, or scrambling with the 'what's for lunch' question in the morning. – Melanie
Three things every evening before bed – The girls help pack their lunches/snack and water bottles – they are in the fridge and ready to go! Pick out outfits so everything is ready for the morning. Backpacks are in the kitchen so we can stuff lunches/waters in and if there are any last minute papers to sign or spelling words to study they don't have to search for their backpacks. – Heather
Have an organized pantry! Snacks are all in their own containers and labeled. When I pack lunches, I don't have to dig and search. We use container bento box type lunch boxes – this way the kids can help pack their lunches really easily! – Cynthia
My secret weapon – My four kids each make their own lunch the night before! – Heather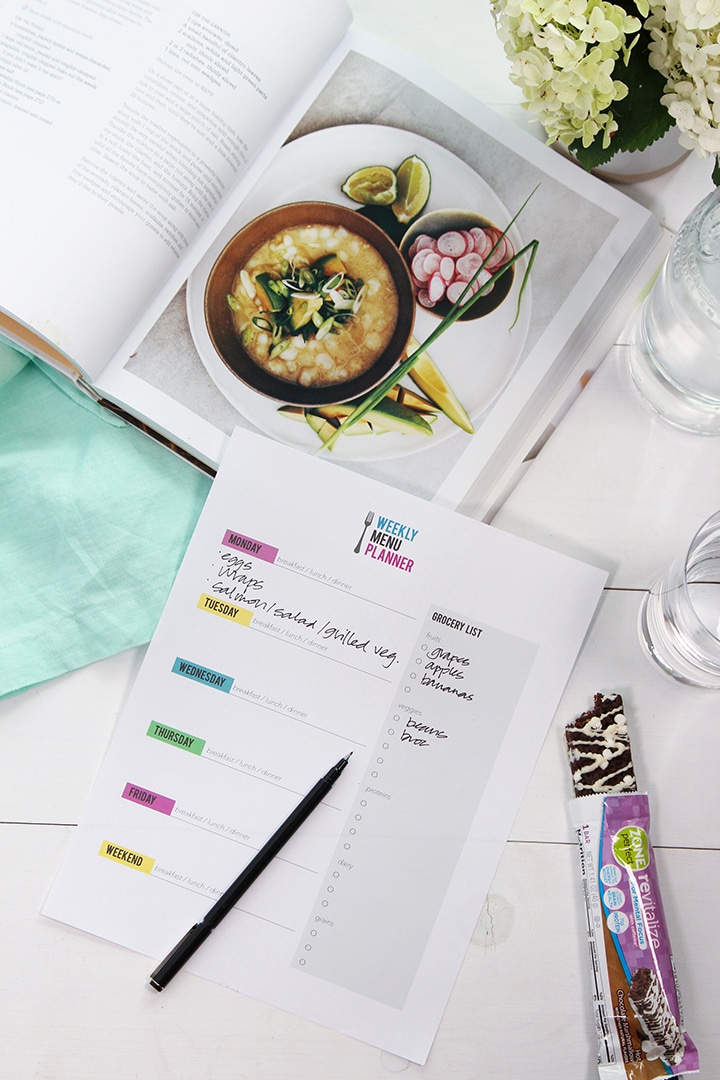 Family Menu Planning – Especially during the school year, I love to use a meal planning printable that Melissa designed. This has helped me plan the week ahead and be more efficient on my weekly grocery trip and causes less stress each evening. – Sara
With all of these awesome tips you will for sure have a little extra stress free time to focus on what you need to accomplish for the day. Grab a ZonePerfect bar and enjoy your day! Click here for coupons for ZonePerfect bars!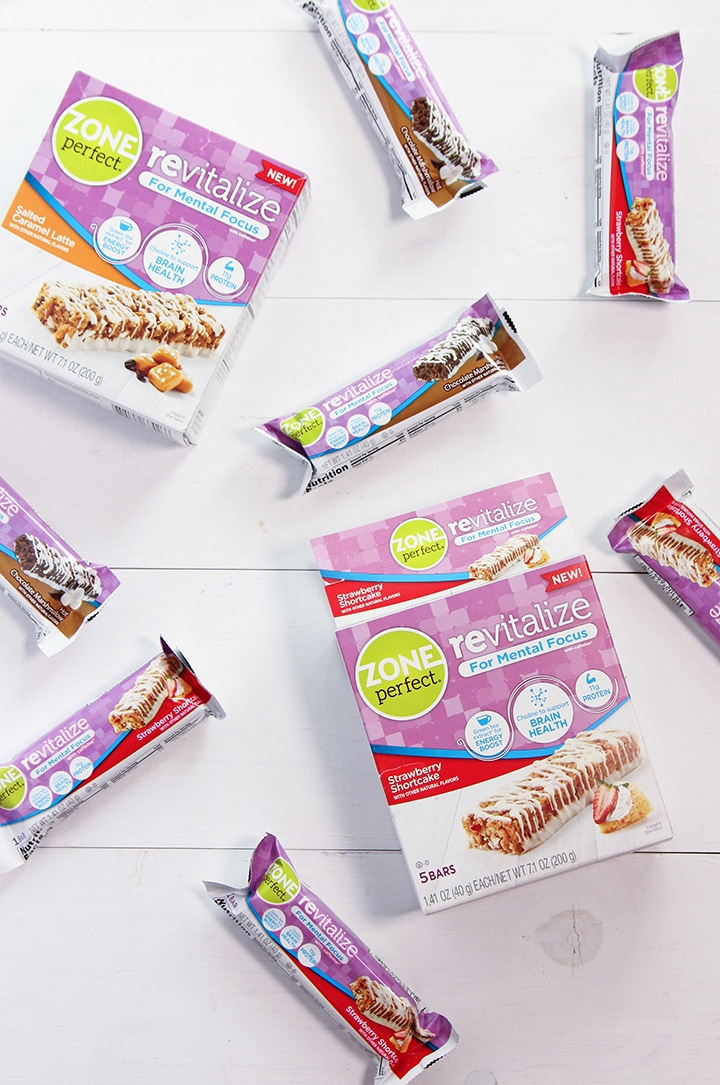 Thank you to ZonePerfect for sponsoring this post!
Thanks to my friends for all of the amazing tips! Photos by Sara Albers.