Disclosure: this post is sponsored by Pints and Plates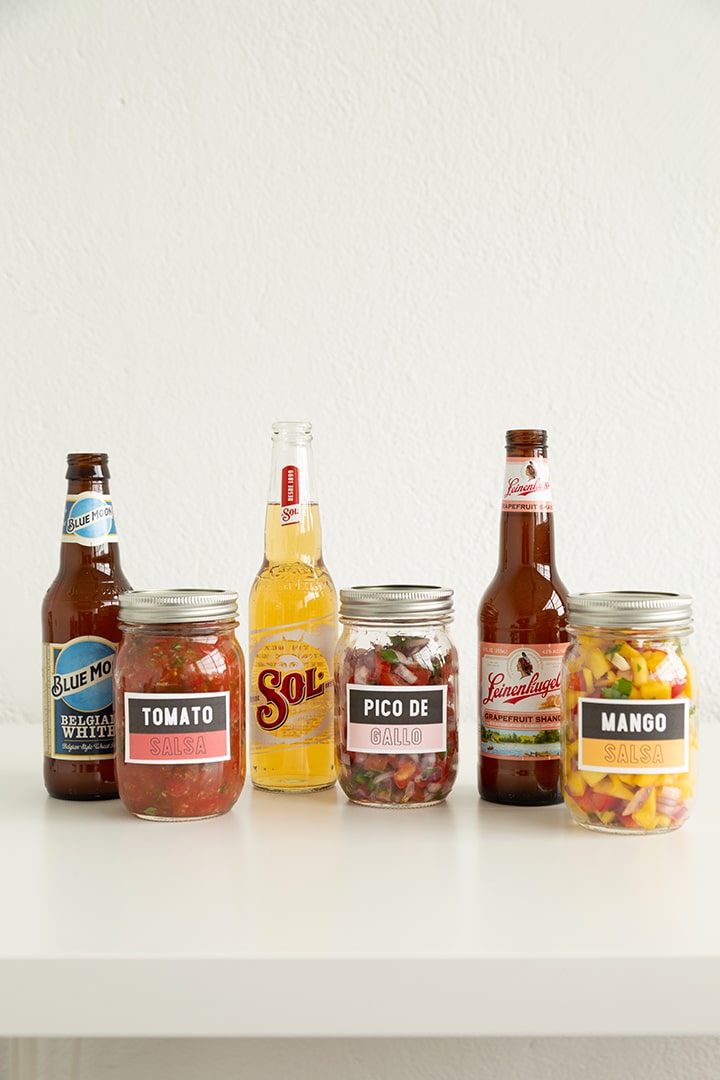 If you haven't made homemade salsa before, now is the time! Salsa is surprisingly simple to make. It also makes for such a fun twist when having friends over and who doesn't love chips, salsa and beer! Today we are partnering with Pints and Plates to show you how to pair three different homemade salsas with three different beers – the ultimate salsa and beer pairings! What I love about this concept is that you can offer something that everyone is sure to like. I will walk you through how to make a traditional Pico de Gallo paired with Sol, a Mango Salsa paired with Leinenkugel's Grapefruit Shandy and a Spicy Tomato Salsa paired with Blue Moon Belgian White. You have to see the  tasting notes below!
We have also designed some free printable salsa labels for the three different salsas that you can download and print. What a nice little favor or gifting idea for friends! Make extra salsa to jar. Tape the salsa labels to the jars and gift away!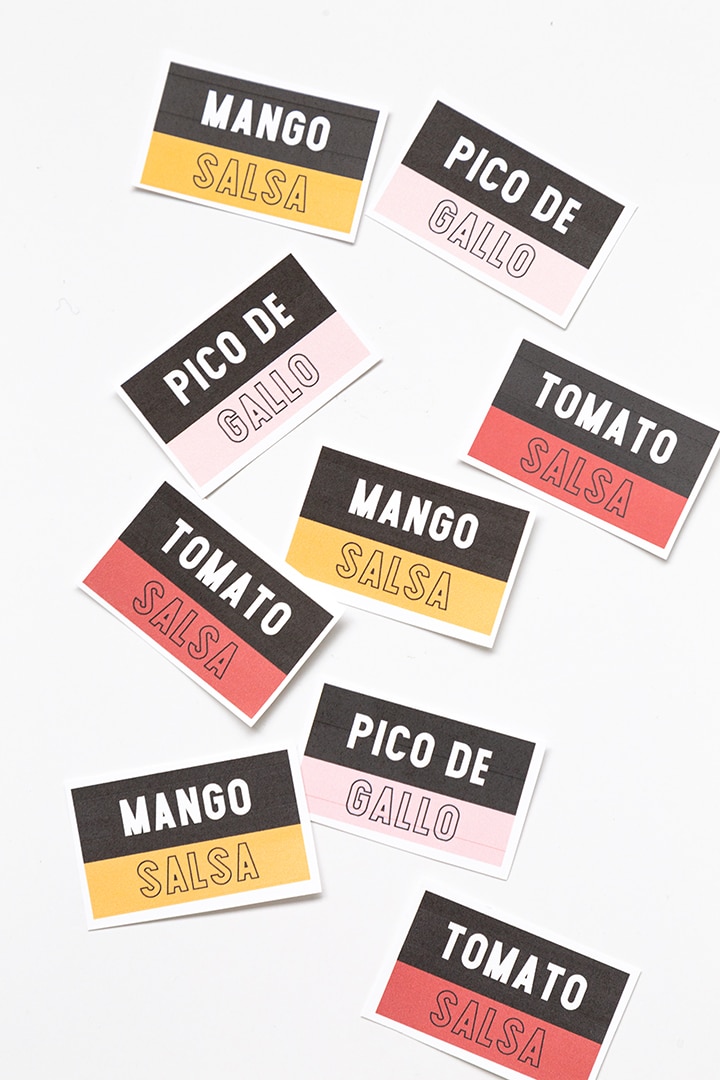 Print Salsa labels HERE.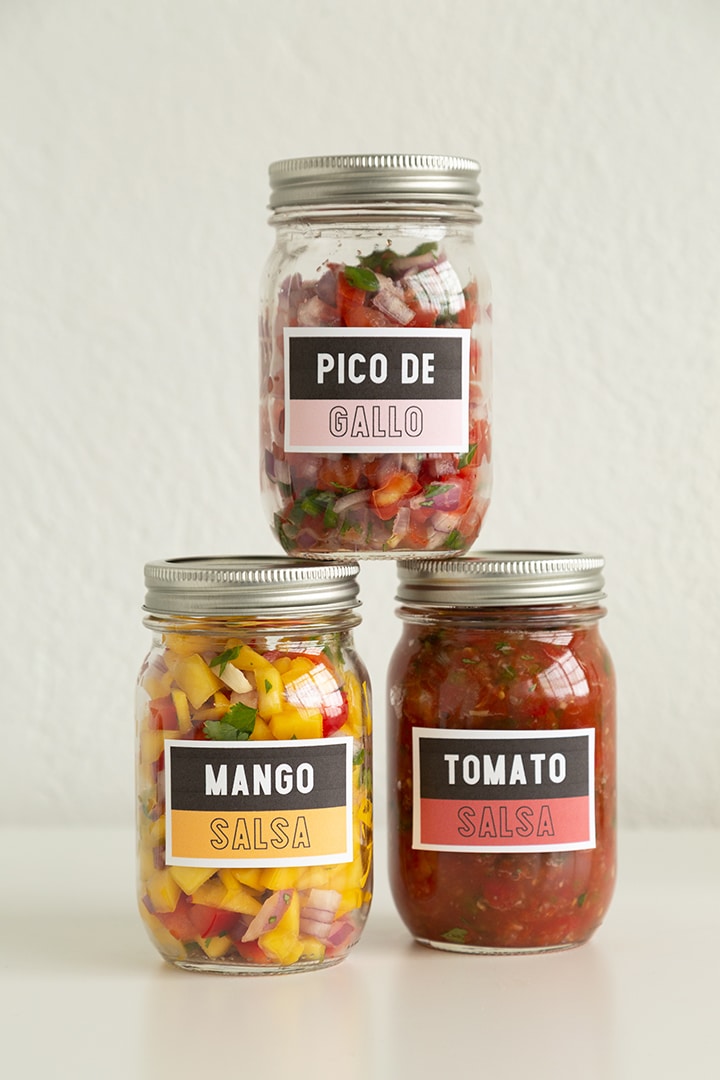 Let's get to the salsa recipes…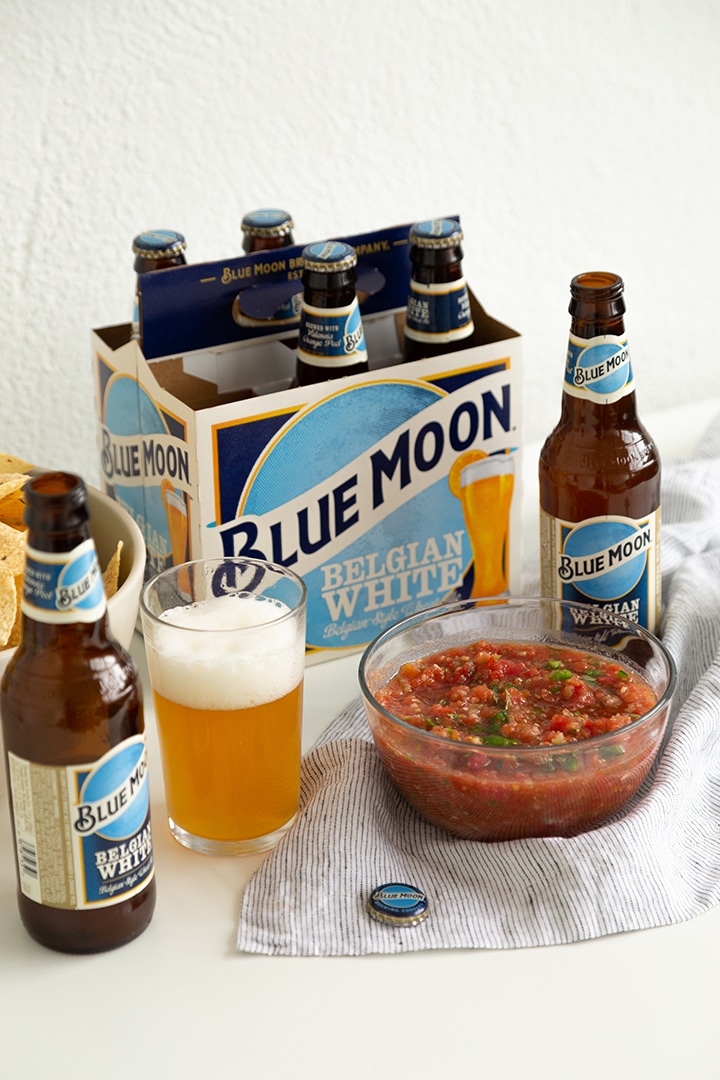 Spicy Tomato Salsa Recipe paired with Blue Moon Belgian White
5 medium tomatoes
1 onion
3 jalapenos
1 garlic clove
1 lime
Pinch of salt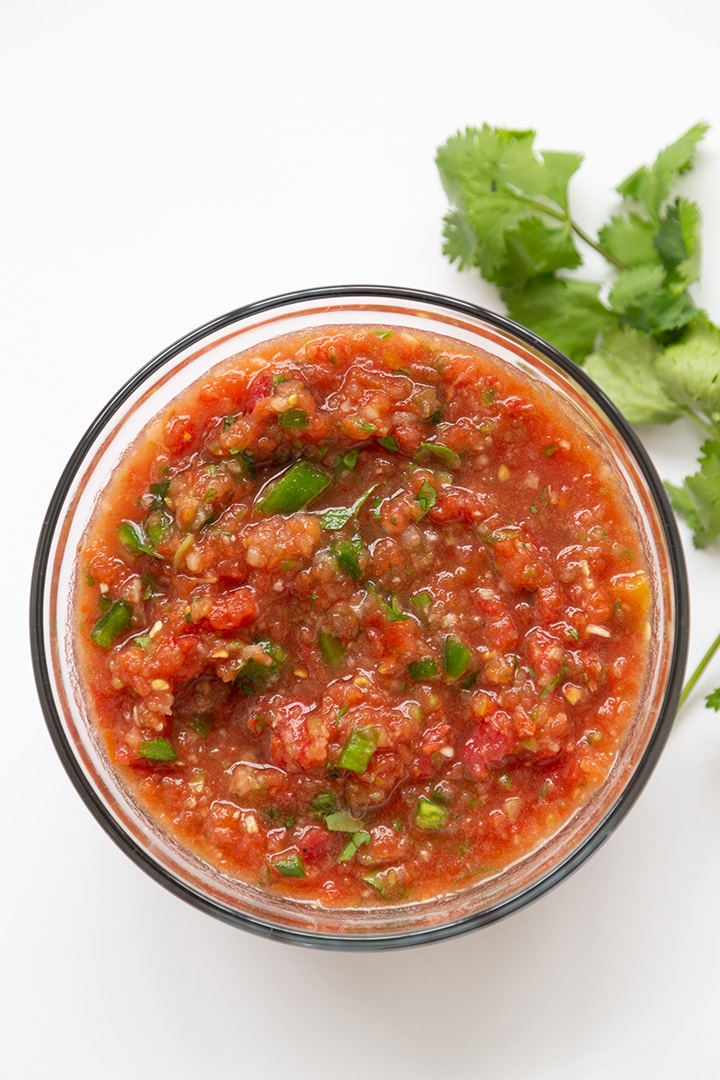 Place the onion, peppers and garlic in a food processor and pulse until finely chopped. Next place quartered tomatoes into food processor. Squeeze lime into salsa and add salt. Makes about 2 ½ cups salsa (depending on size of tomatoes, etc).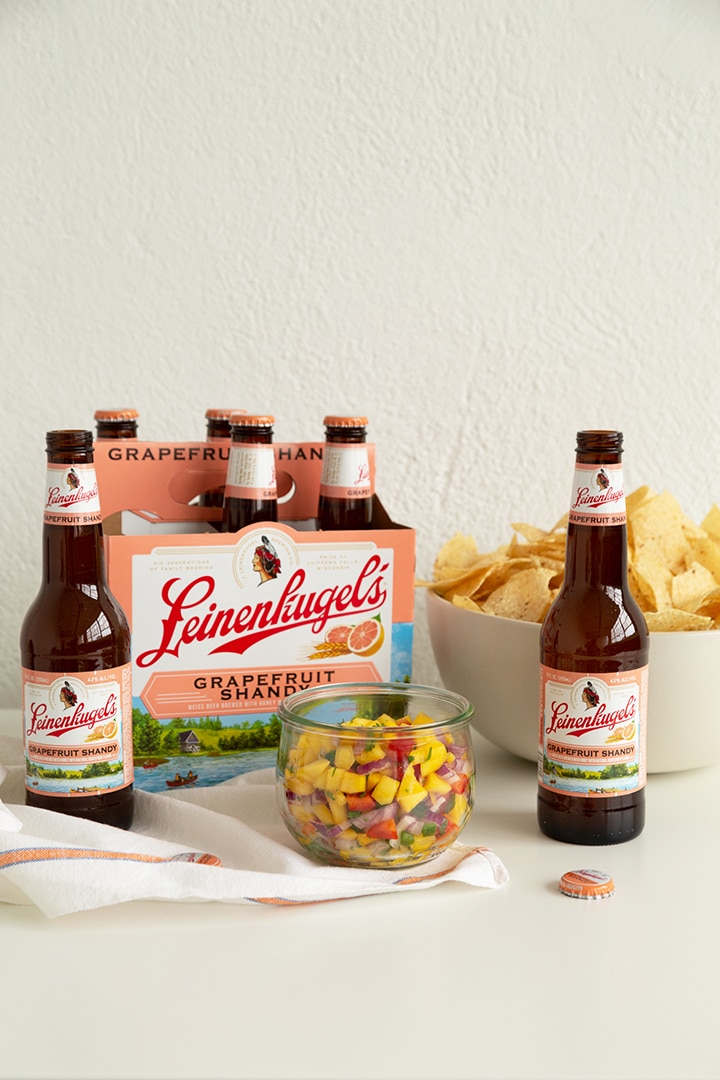 Mango Salsa Recipe paired with Leinenkugel's Grapefruit Shandy
3 diced mangos
1 diced jalapeno
1 diced red pepper
½ red or white onion
1 lime
3 T chopped cilantro
Pinch of salt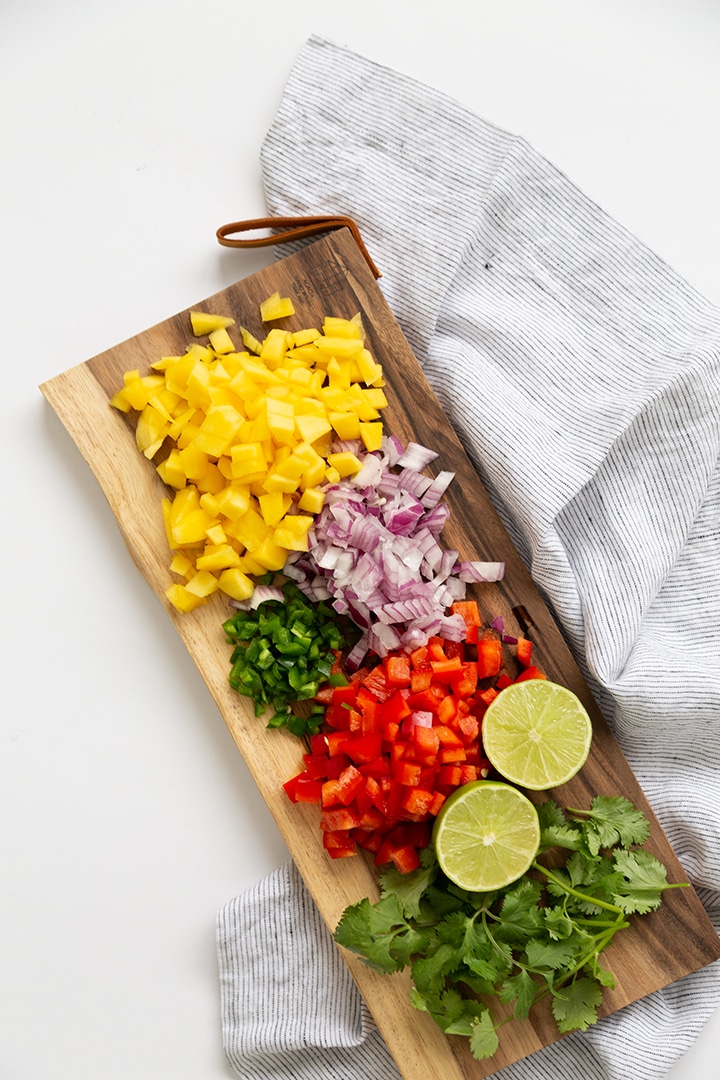 Dice, chop and mix all ingredients together. Makes about 3 cups depending on size of mangos.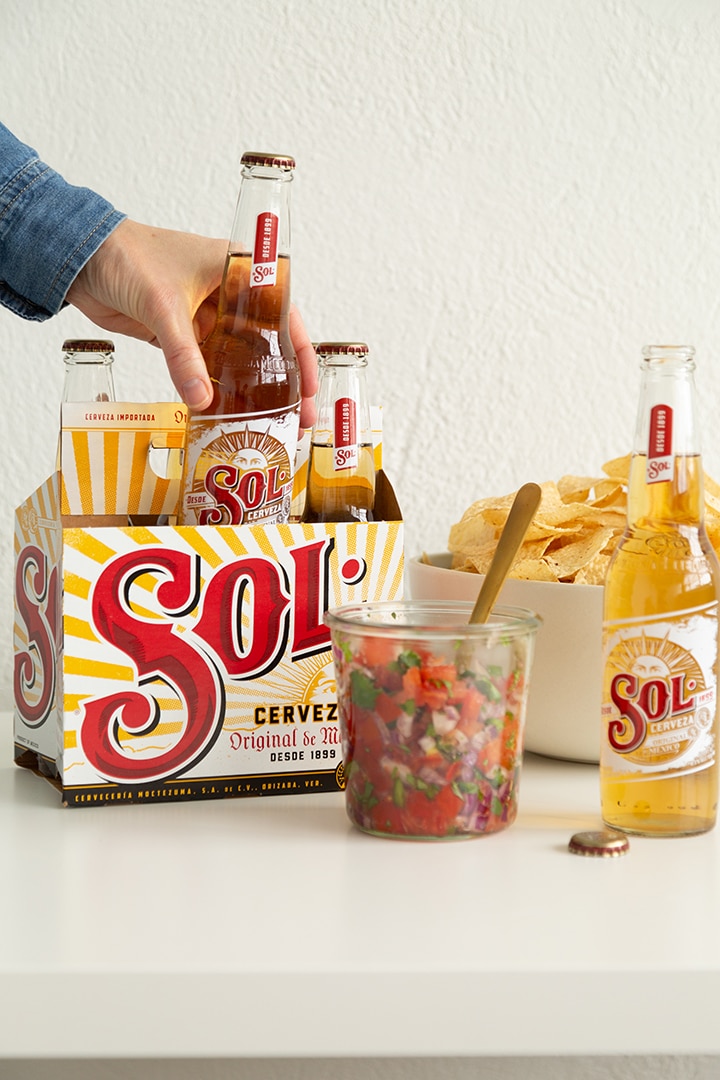 Pico de Gallo Salsa paired with Sol
5 vine ripe tomatoes
1 red or white onion (depending on spice level you like)
2 jalapenos
1 lime
Pinch of salt
¼ cup chopped cilantro
Dice the tomatoes and jalapenos (removing the seeds). Dice the onion. Mix ingredients together and add juice of lime and pinch of salt. Makes about 2 cups.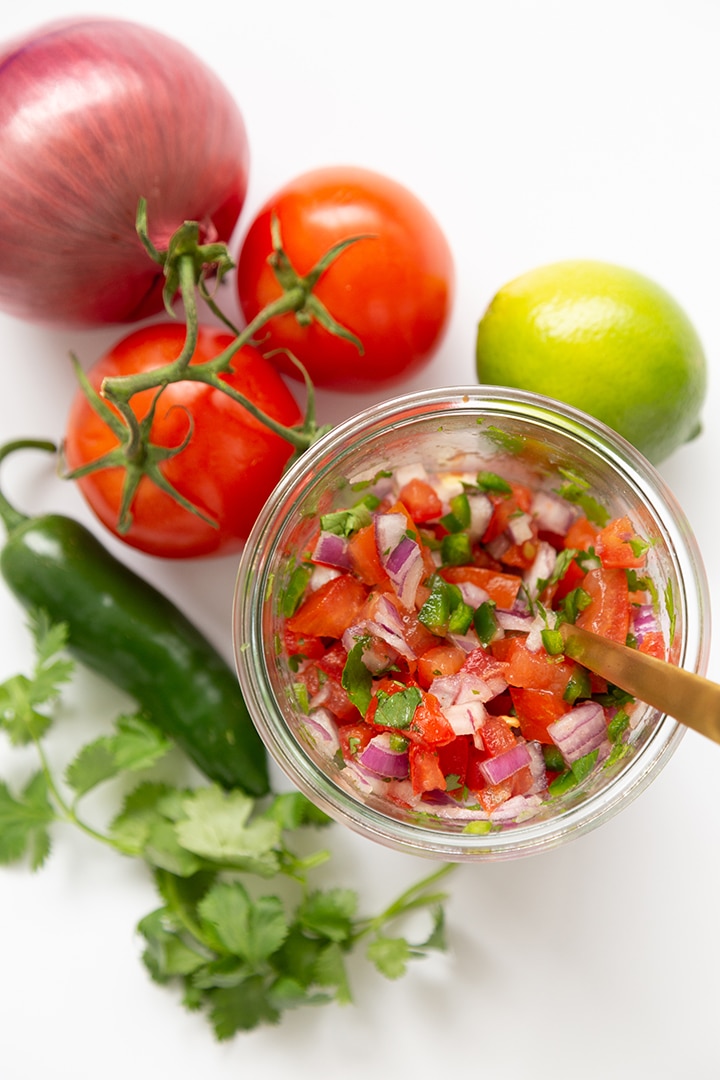 Now, Tasting Notes for your guests…
Spicy Tomato Based Salsa Paired with Blue Moon Belgian White
The fresh citrus notes of Valencia orange peel in Blue Moon Belgian White plays well with the tart lime in the salsa, while the floral, peppery coriander in the beer amplifies the bright cilantro flavors.  The creamy mouthfeel and light malt sweetness of the beer tames the heat and leaves you wanting more.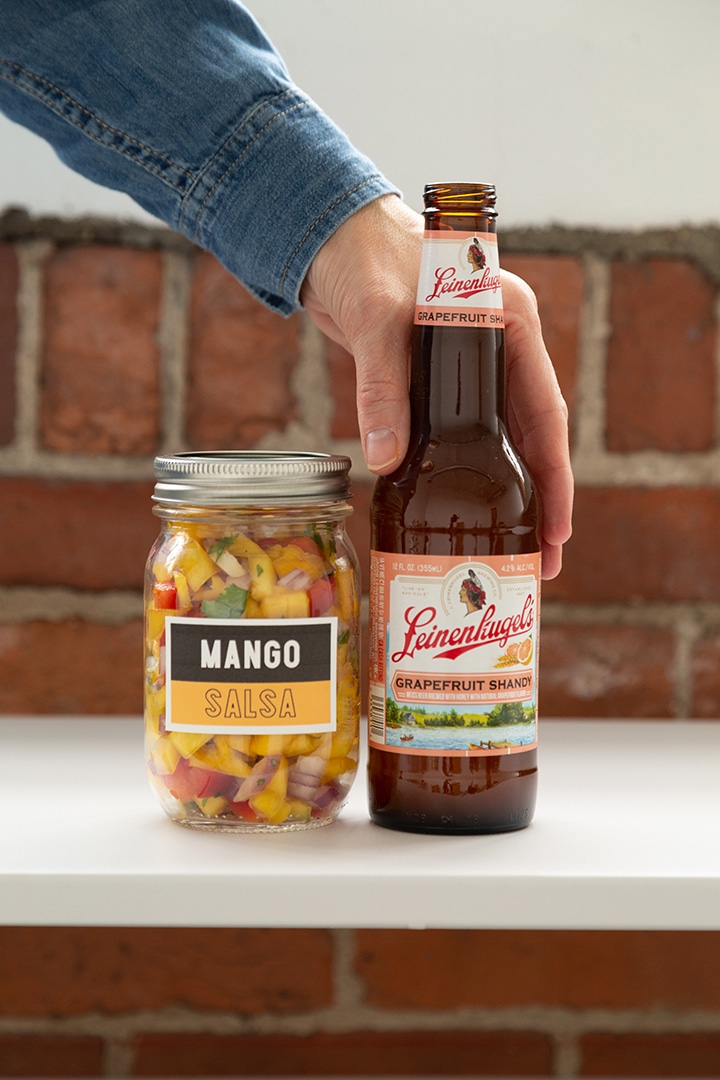 Fruit Salsa Paired with Leinenkugel's Grapefruit Shandy
The juicy grapefruit flavors and mild tart, citrus quality of Grapefruit Shandy adds brightness and complexity to the fruit salsa, while balancing the sweetness.   The creamy mouthfeel and wheat malt sweetness tames the heat and the crisp finish makes the pairing light and refreshing.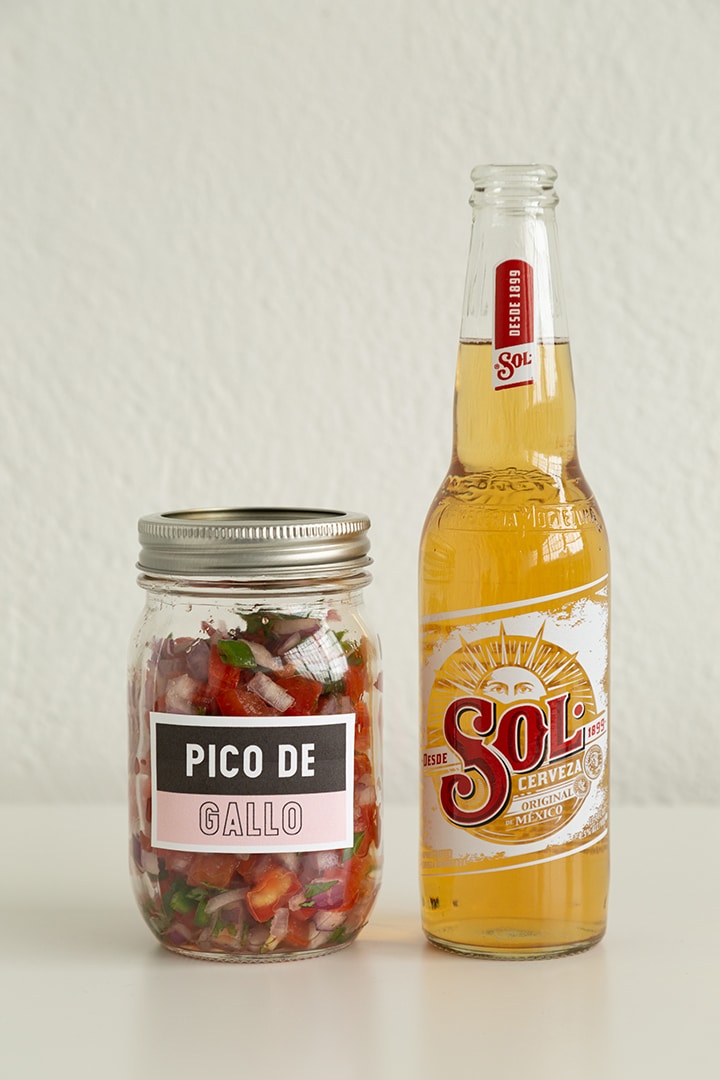 Mild Pico de Gallo Paired with Sol
The subtle bready sweetness of Sol provides a nice balance to the bright citrus flavors and aromatic spices in the pico while the carbonation and crisp, dry finish accentuates the light and refreshing quality of the salsa and leaves you wanting more.
Set up a table with the beers and each salsa with a big bowl of chips. You can set the beers in an ice bucket behind each coordinating salsa. It would be great to print the tasting notes and set on a mini easel by each salsa. It will be so interesting to see which pairing is the favorite of guests! Have some jars with labels filled with the salsa for your guests too!
Make sure and check out more beer pairing ideas on Pints and Plates.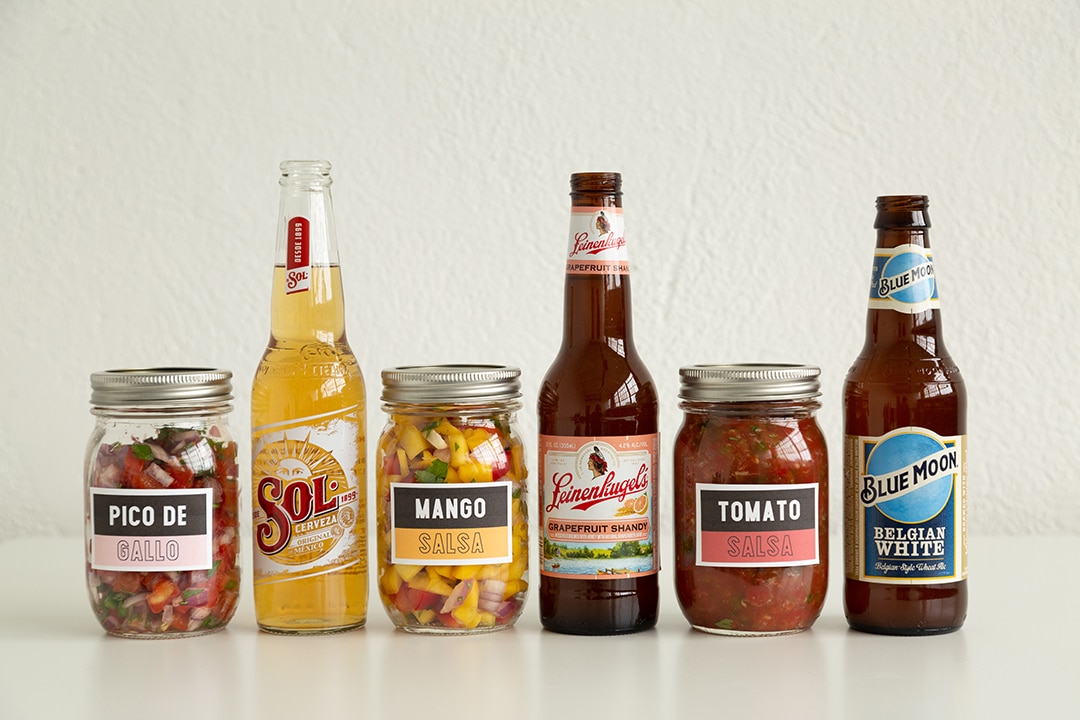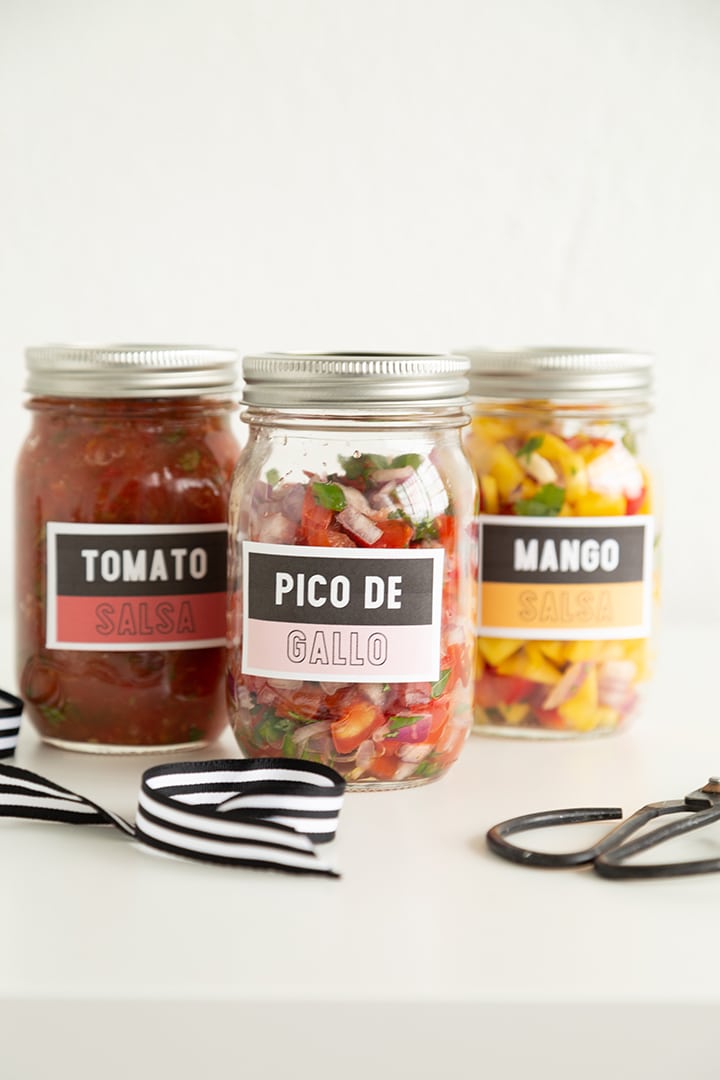 Photos by Sara Albers.