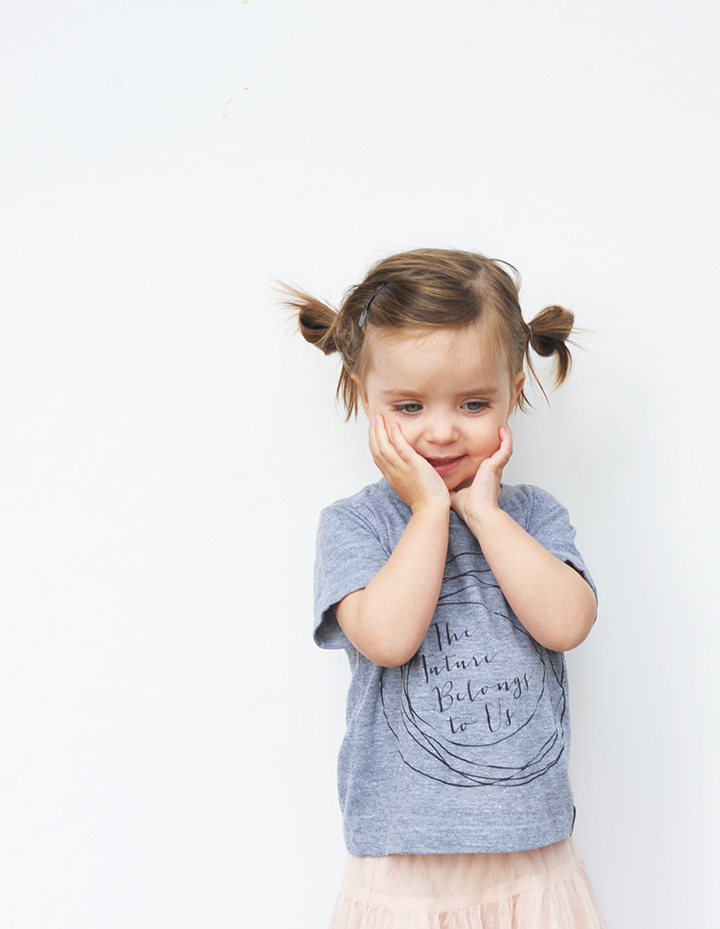 You know when you stumble upon a children's apparel company and you just fall in love? Well, that happened when I first saw the Be Kind leggings from Badger + Rue. Then I fell in love with their The Future Belongs to Us tee that Poppy is wearing above.
We're so thrilled to be hosting a giveaway with the gals from Badger + Rue this week over on Instagram. Head there to enter to win a gift certificate for both you and a friend.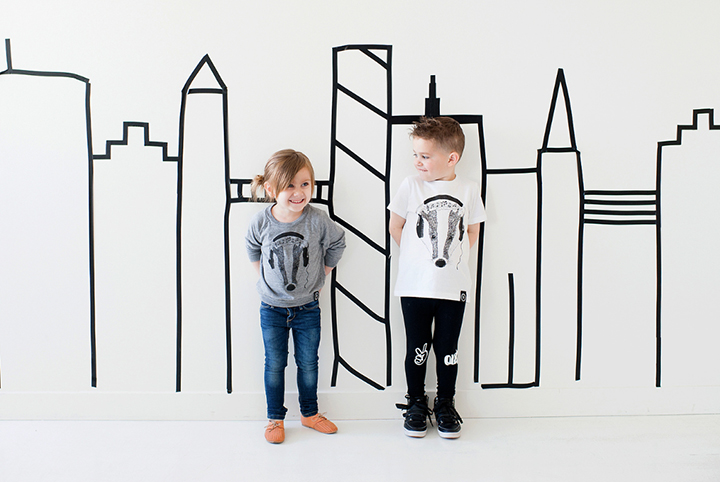 Not only are we smitten with their tees, leggings and prints, but we love their mission. Danielle and Kenzie, the designers and business owners of Badger + Rue started their company believe that clothes are no longer just something you wear, they are an expression of a child's personality and nature and they want to aid in bringing that out.
Their characters on their apparel help showcase the most detailed traits of a child's personality, like the Feel the Beats tee.
Danielle and Kenzie became friends eight years ago, working in medical imaging. They became moms three months apart, and quickly realized their strong similarities and love for childhood fashion. And this is where Badger + Rue was born. "We knew it was a competitive market and plainly a giant personal risk," explains Danielle. "But we believed in each other and the potential of Badger + Rue."
As Badger + Rue grows, the duo stays true to their original mission. "We want children to always feel like they can express themselves in whatever way they see fit. To dare to be different, to go against the grain. That they have the tools to do + be whatever they want. Their future is unlimited, paving their own road by being proud of who they are, and using this individuality, acceptance and kindness as currency in life," Kenzie says.
Stay tuned to Badger + Rue for new custom garments, an introduction of more color (while keeping their classic monochrome look) and fun design layouts that will be hard to resist.
Enter the giveaway over on our Instagram feed. Contest is open to US residents only and closes on Friday night at 11:59 PST. Good luck! –Melissa
Top photo by Melissa Fenlon. Bottom photos courtesy of Badger + Rue.