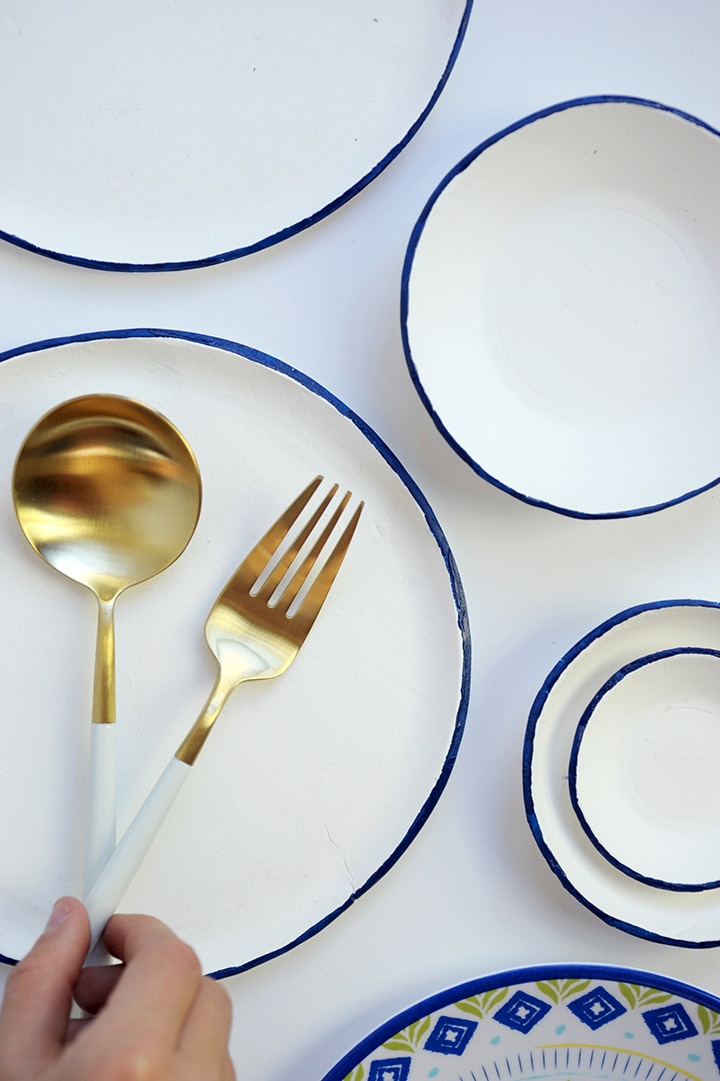 I've been obsessed with blue enamelware dishes for quite some time. We use them for camping and I love to style with them as much as I can. Last year I found a vintage picnic set at our local thrift store that has the cutest enamelware mugs and plates. I may become a collector!
I also love working with Air Dry Clay. I've made platters, bunny bowls for the girls and little jewelry dishes that I painted with indigo colored watercolors. Calla and I were making some DIY Air Dry Clay Bowls and plates the other day and I was trying to decide how I wanted to add some color when it hit me I should make my own version of the classic enamelware that I adore.
I absolutely love how these turned out! They are so timeless and look great in the kitchen on on a bedroom dresser.
Read more for the full tutorial…
Supplies: Air Dry Clay / rolling pin / exacto or small kitchen knife / pencil / sponge / bowl of water /  dark blue acrylic craft paint  /  varnish
You can head over to this post to get the full tutorial and photos of steps.