post by Sara
Summertime and lemonade go hand in hand. That is why I just had to make a lemon t-shirt for my Harper girl. She is obsessed with the idea of having another lemonade stand this summer before school starts! I used the super simple freezer paper technique to paint the lemon on the t-shirt. Freezer paper is amazing to create your very own stencils. You can free hand any design or trace an image you like. Again, amazing! Read more for the full tutorial…
Supplies: plain white T // Yellow fabric paint
// sponge paint brush // X-ACTO Knife 
// Freezer Paper
// iron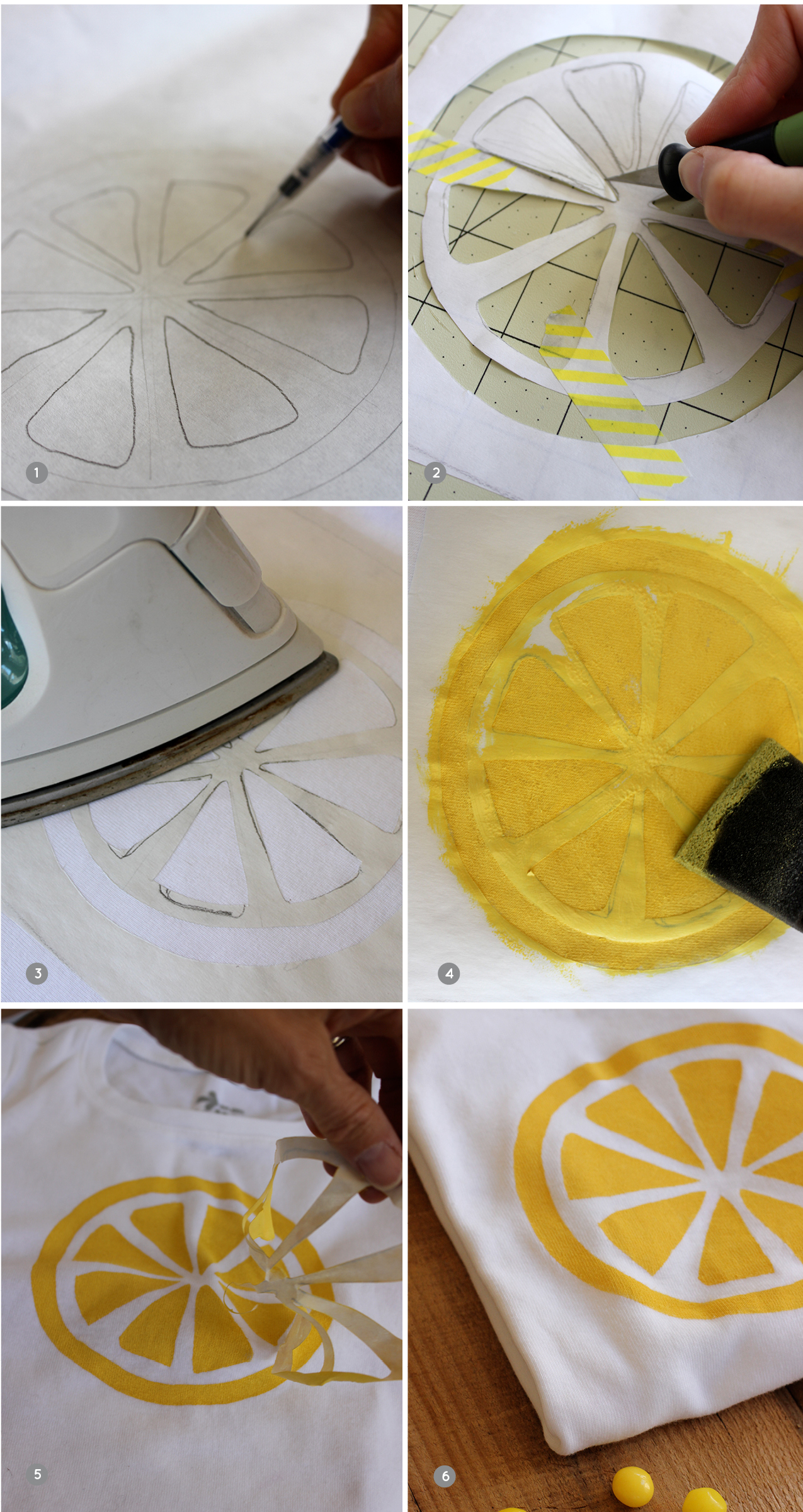 Step 1. Draw the lemon design on the paper side of freezer paper. I used a 5 inch bowl to draw a perfect circle.
Step 2. Using an X-acto knife, cut out the lemon design. I first cut the outside ring of lemon, then the inside.
Step 3. Iron (shiny side down) on the outside of lemon first, then the inside piece.
Step 4. Make sure to put a layer of freezer paper inside the t-shirt so the paint does not bleed through. Using a sponge brush, paint stencil.
Step 5. Let the paint dry for about 15 minutes. Next remove the freezer paper slowly.
Step 6. Now you have a sweet lemon t-shirt!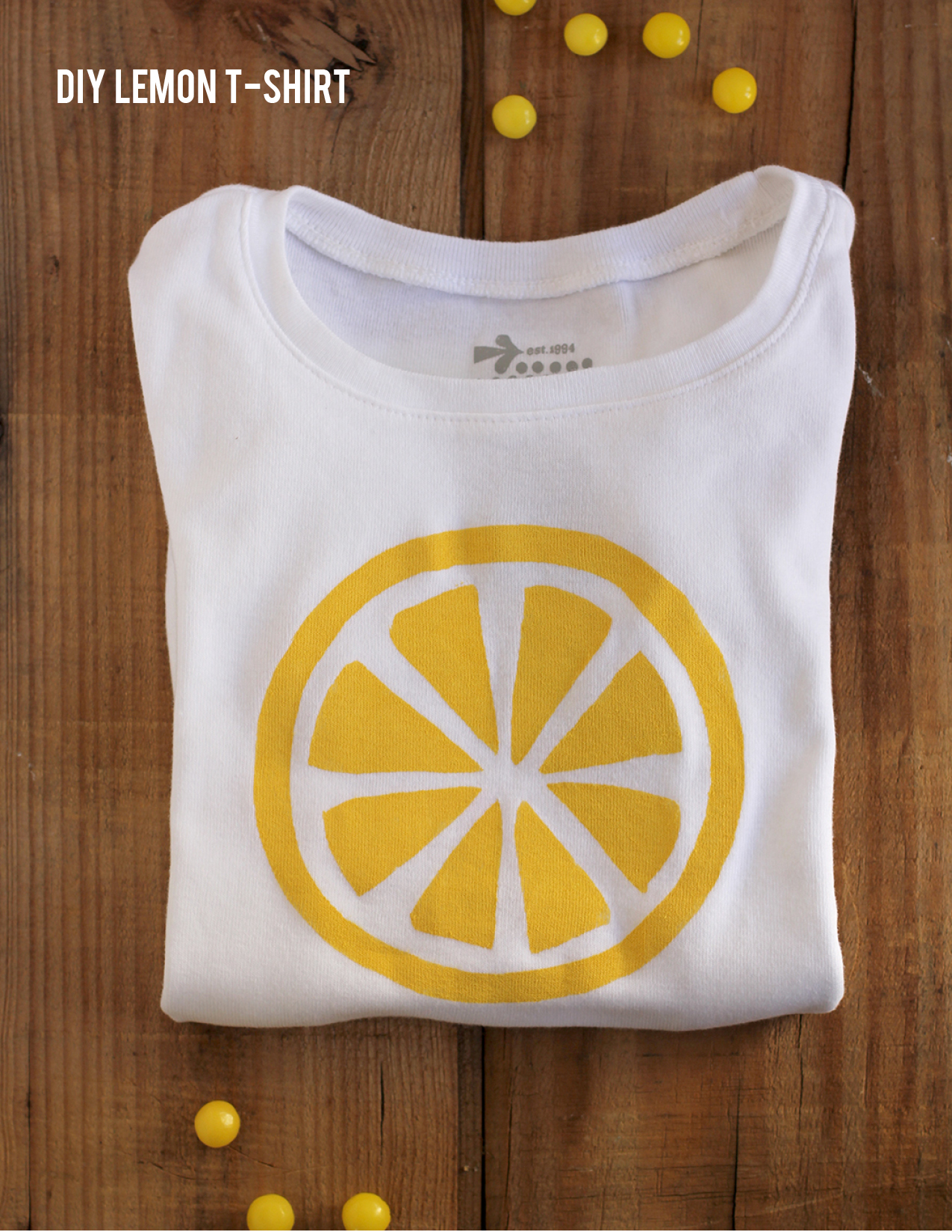 Enjoy this sweet summery shirt! Harper cannot wait to wear hers to her next lemonade stand! Check out our free lemonade stand printables here!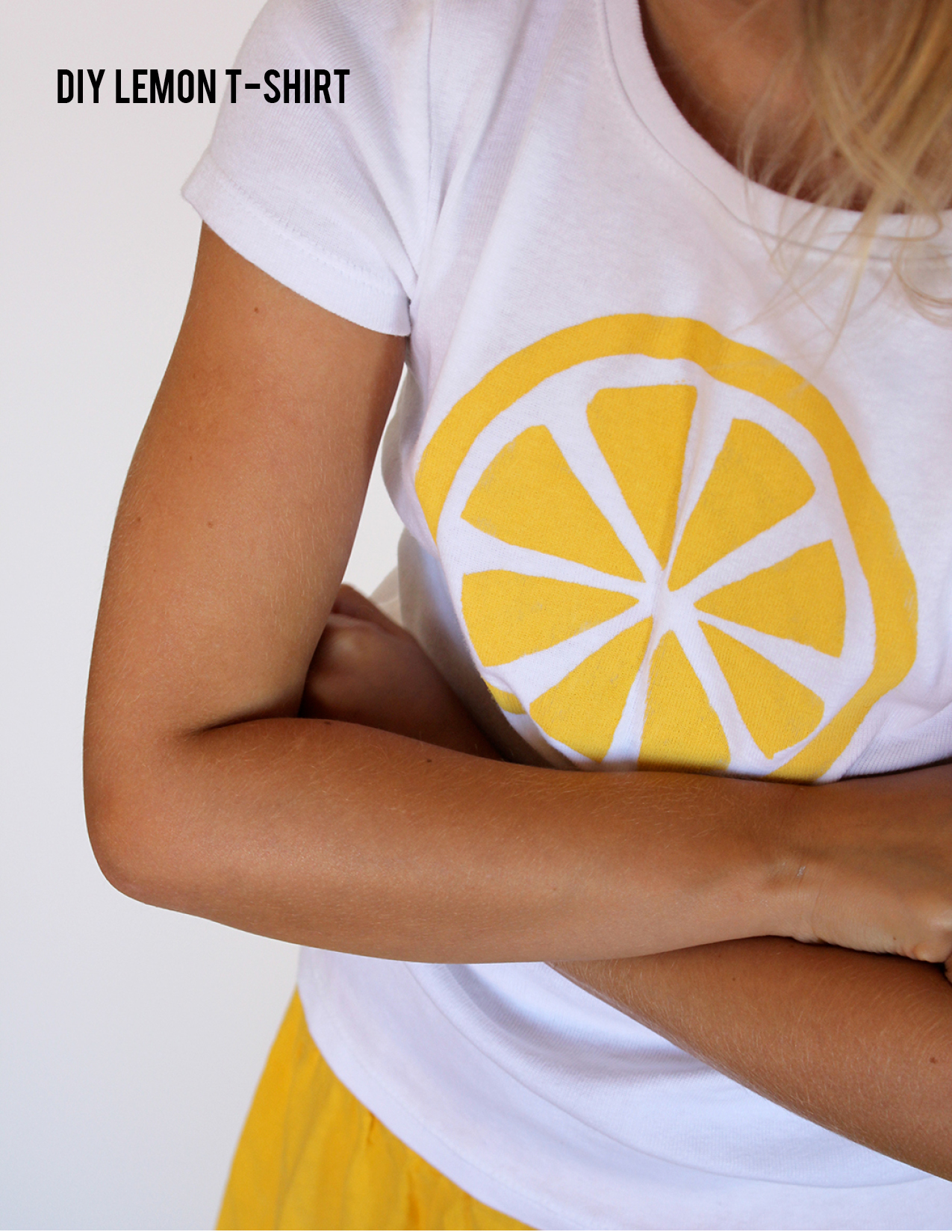 – Sara