DIY Modern Decorative Sailboat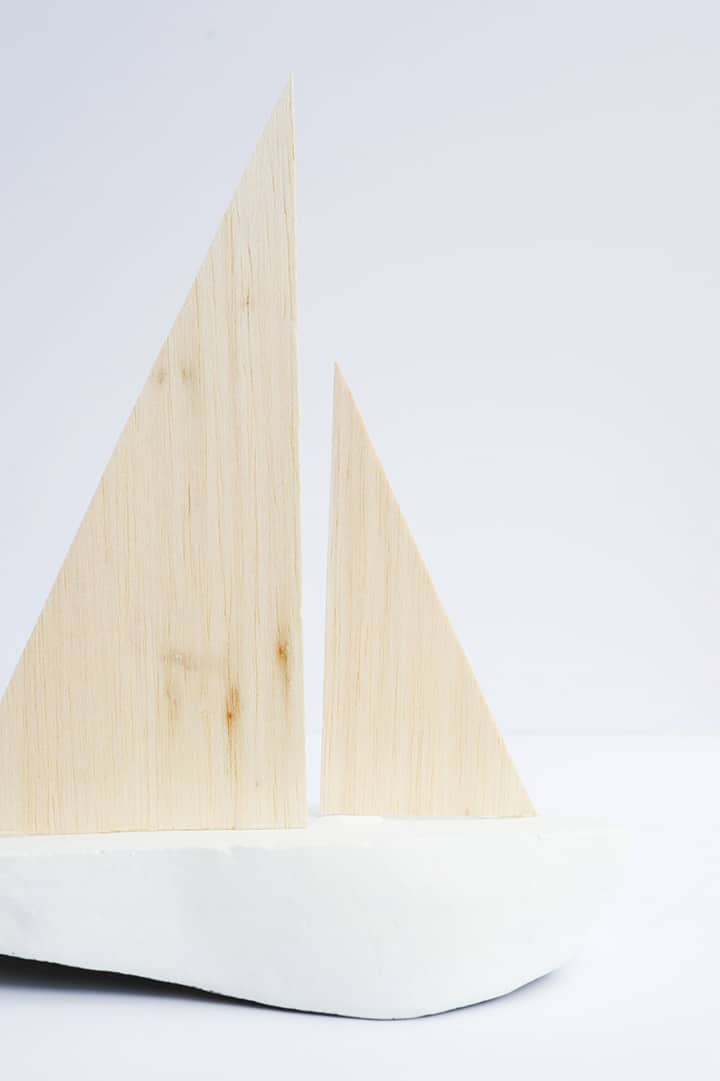 When we were in San Francisco over Memorial Day Weekend with Sara and family, I was in awe of all the gorgeous sailboats in the bay over the weekend. The shapes of the sails were so stunning. When I got home, I realized I had some random pieces of balsa wood to use and a triangle was just staring me in the face. That's simply where I got the idea for this DIY modern decorative sailboat! The girls and I collected some rocks outside that would make good bottoms for these boats. I played around with just the balsa wood sails and the raw rocks, but soon realized that the balsa wood would really pop against the white, and it gave it the real modern feel I was going for.
We made them in all different sizes, too. So when you pick your rocks, go for really big ones, like the picture above to be a centerpiece on a table or on a shelf or mantle. Little rocks make very sweet little sailboats that would be adorable in a kid's room, or even as place card holders.
This project is also a kid-friendly craft. We're going to make some more and let Calla paint her own designs on the sails. It's going to make a really cute Father's Day gift! Follow along on Instagram to see the results. And don't forget to download our new Father's Day free questionnaire for the kids to fill out.
Read more the full tutorial for these DIY Modern Decorative Sailboats…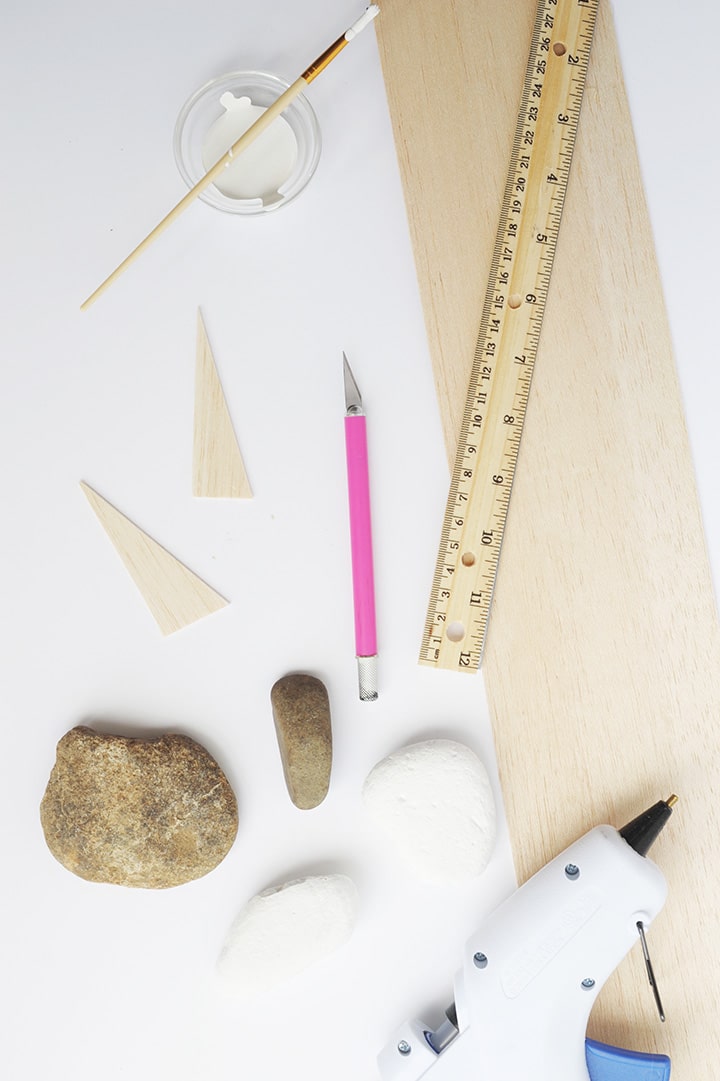 Supplies: balsa wood sheet, exacto knife, ruler, pencil, white acrylic paint, hot glue gun or E6000 glue.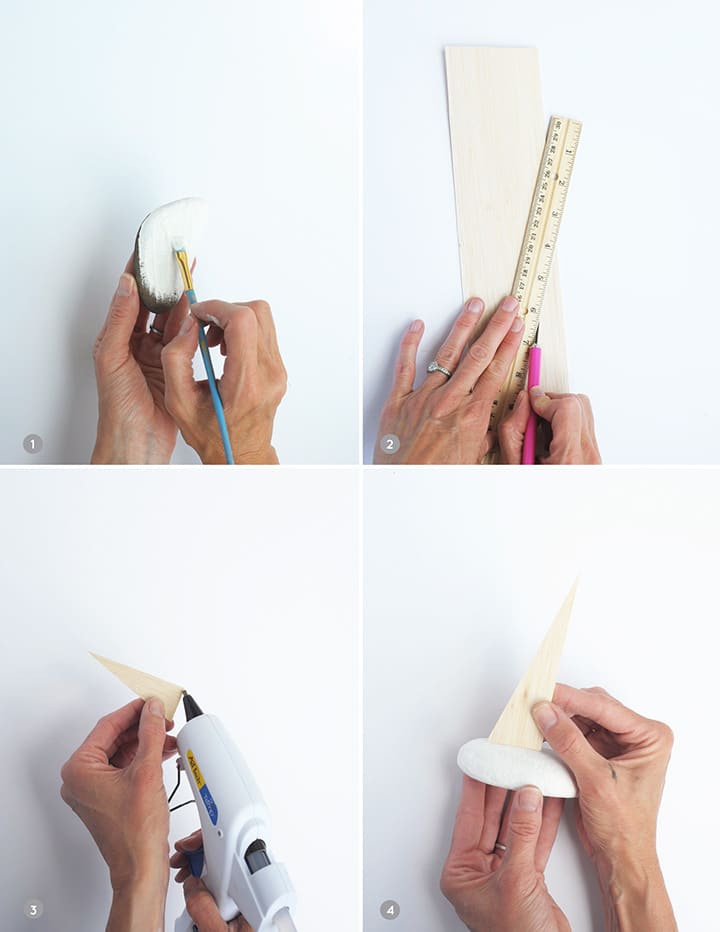 Steps:
Paint entire rock white with two coats of white acrylic craft paint. Let dry.
Using a ruler as your line guide, cut large and small triangle with exacto knife.
Glue the bottoms of triangle sails to top of rock.
Hold sail on rock to set the glue.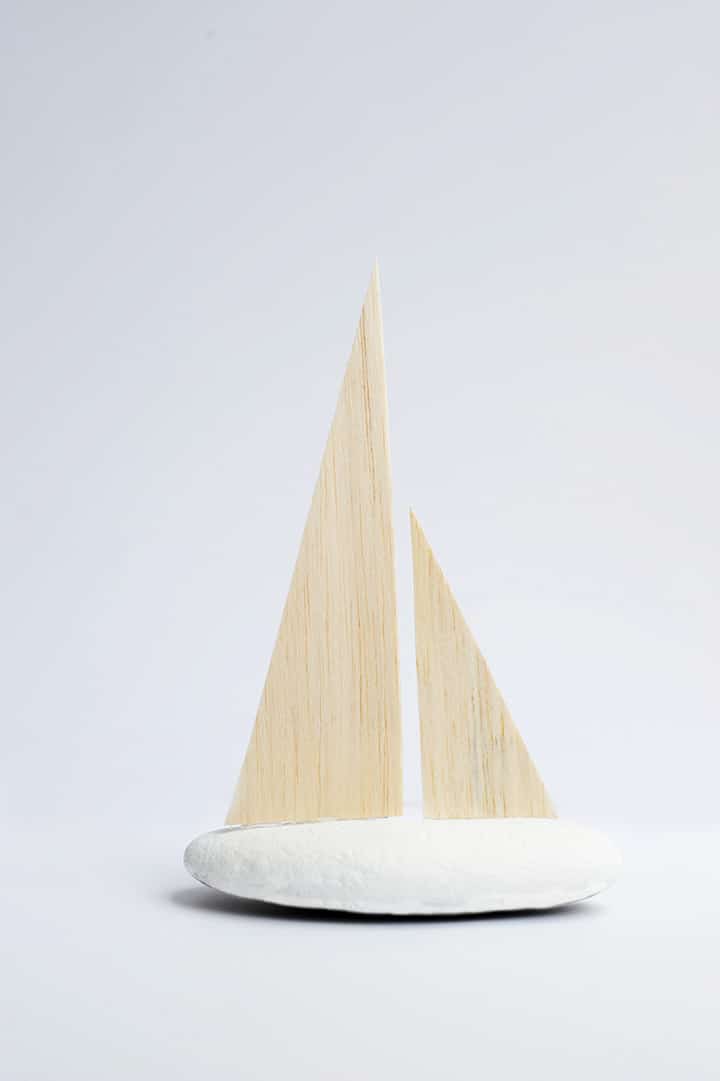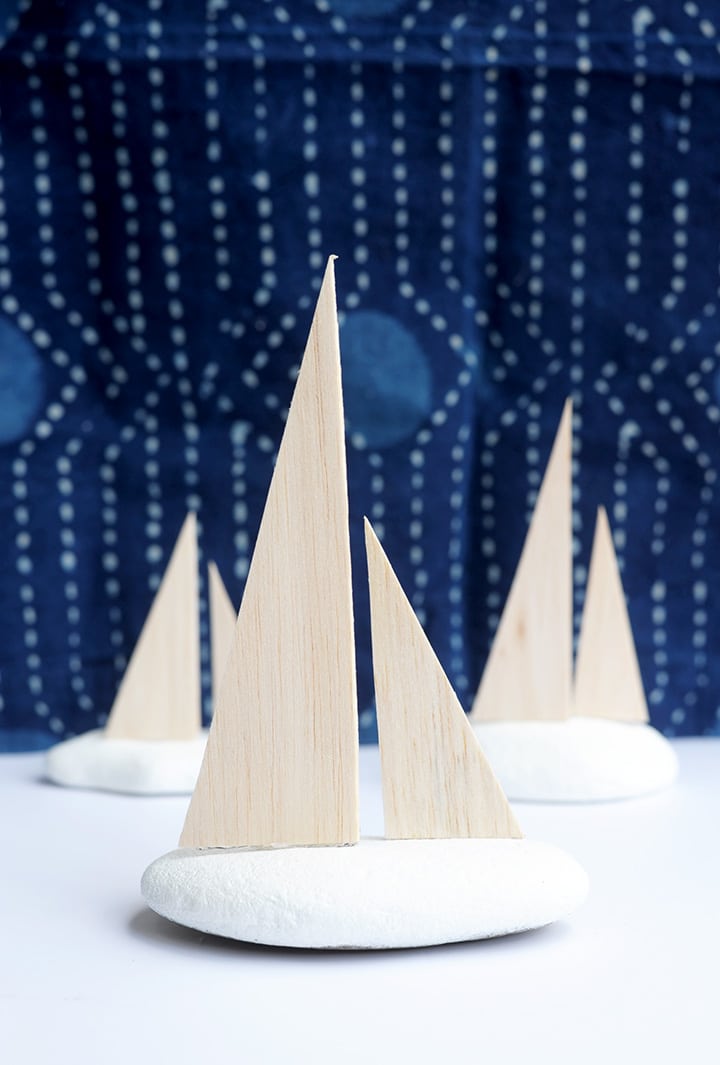 photos by Melissa Fenlon. all rights reserved.