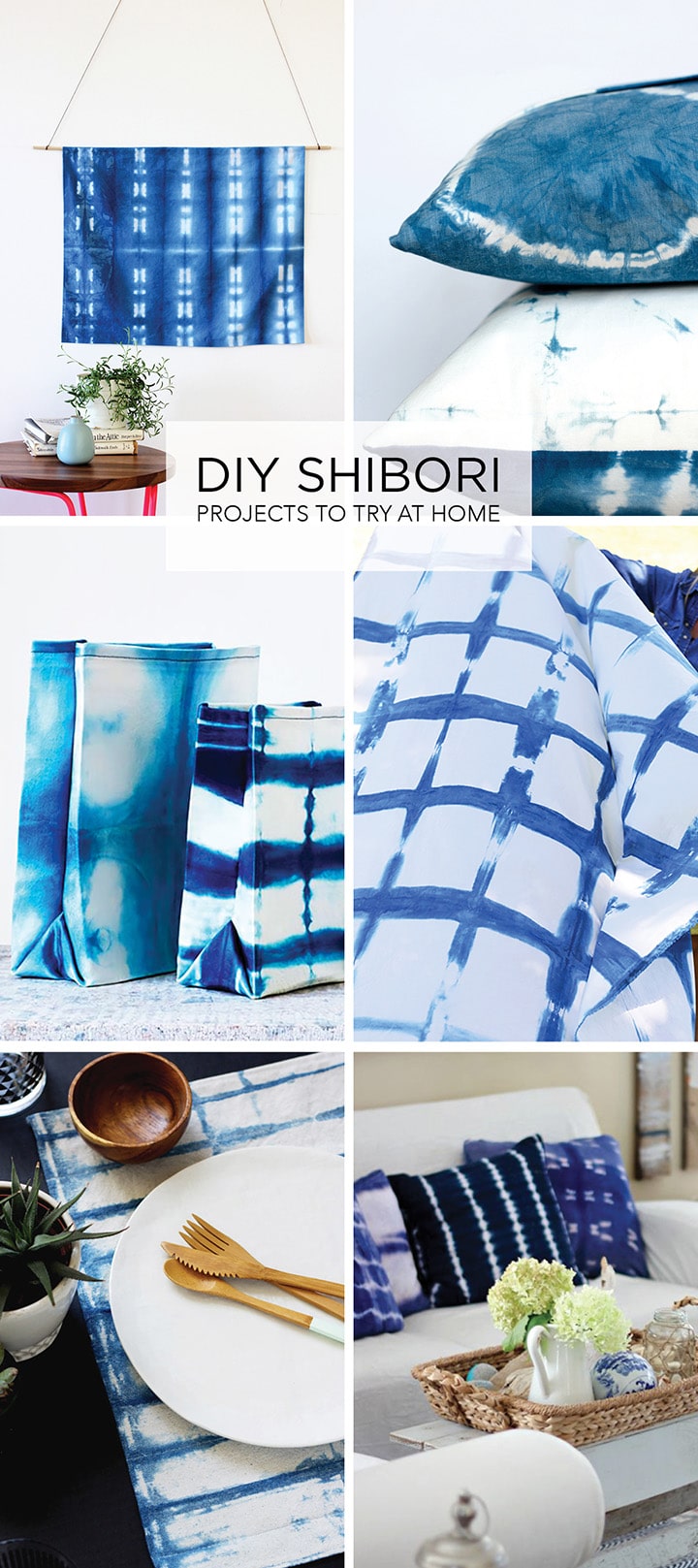 We've been obsessed with indigo shibori dyeing for a couple of years. Each summer, we've been creating DIY shibori projects like our dish towels, scarves and pillows.
If you've never tried the shibori dyeing technique, you really have to give it a try. We'll warn you now though, it's pretty addicting. From the intricate patterns, to the deep blue of the indigo to the magic that unfolds as open up the fabric and the color oxidizes.
We have more DIY shibori projects in store for you guys this summer, but in the meantime, we wanted to share some of our favorite indigo DIYs that inspire us.
What is shibori?
Shibori is the Japanese method of binding and folding fabric to create patterns when dyeing fabric.
Favorite DIY Shibori Projects
Read more for our favorite DIY shibori projects below….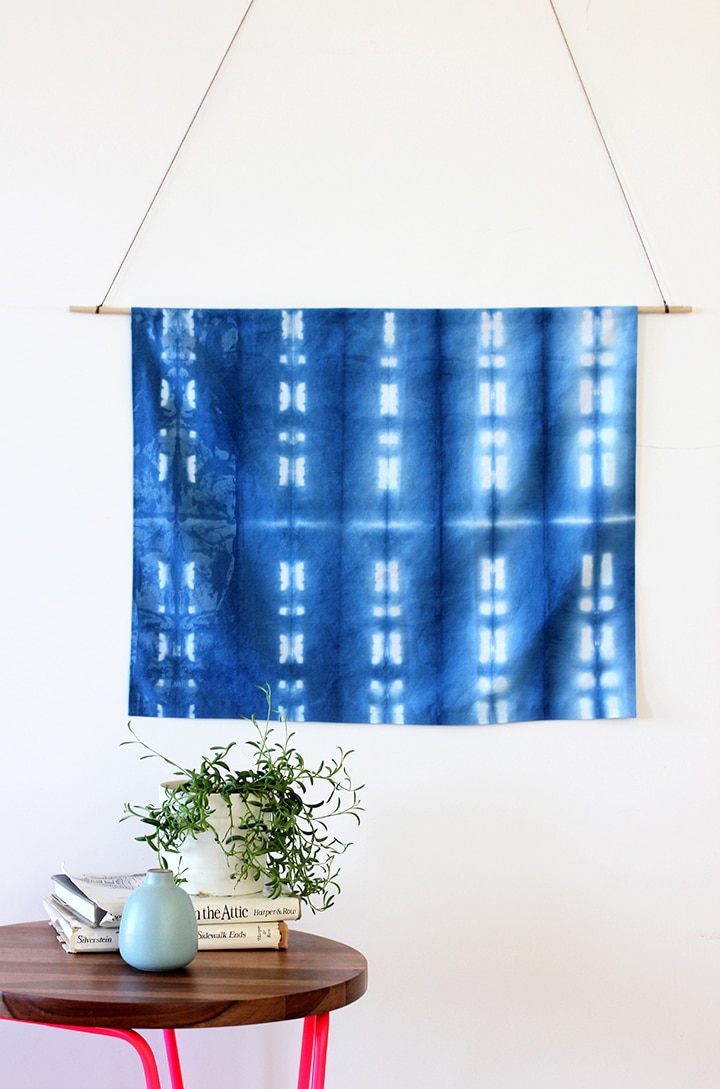 Adding color to your wall using textiles can be such a bold statement. So when you add indigo dyed textile fabric as wall art it is something beautiful!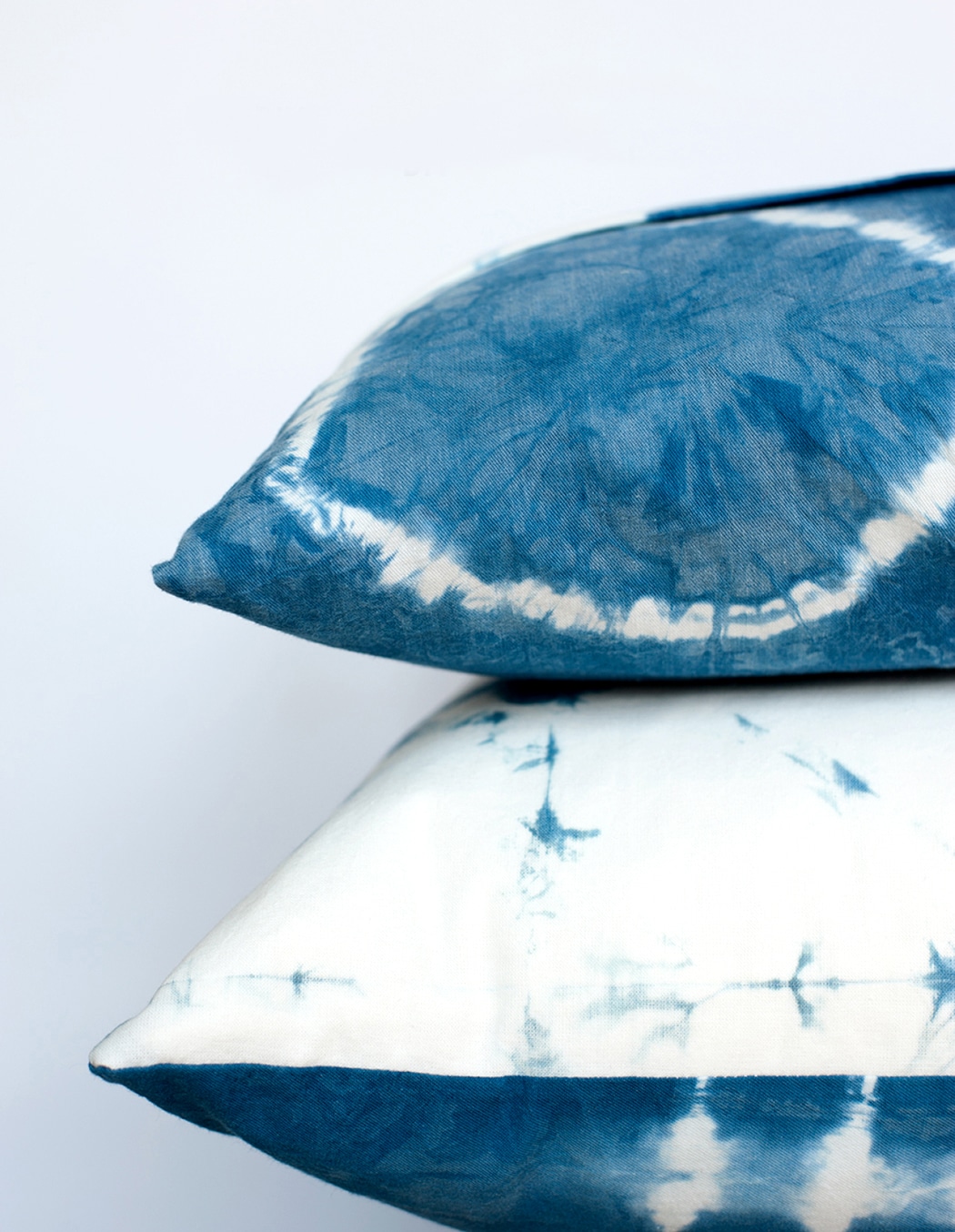 2. Shibori Indigo Dyed Pillows
Creating your very own designs on fabric using the shibori method is so rewarding. You create one of a kind designs from dye and folding techniques.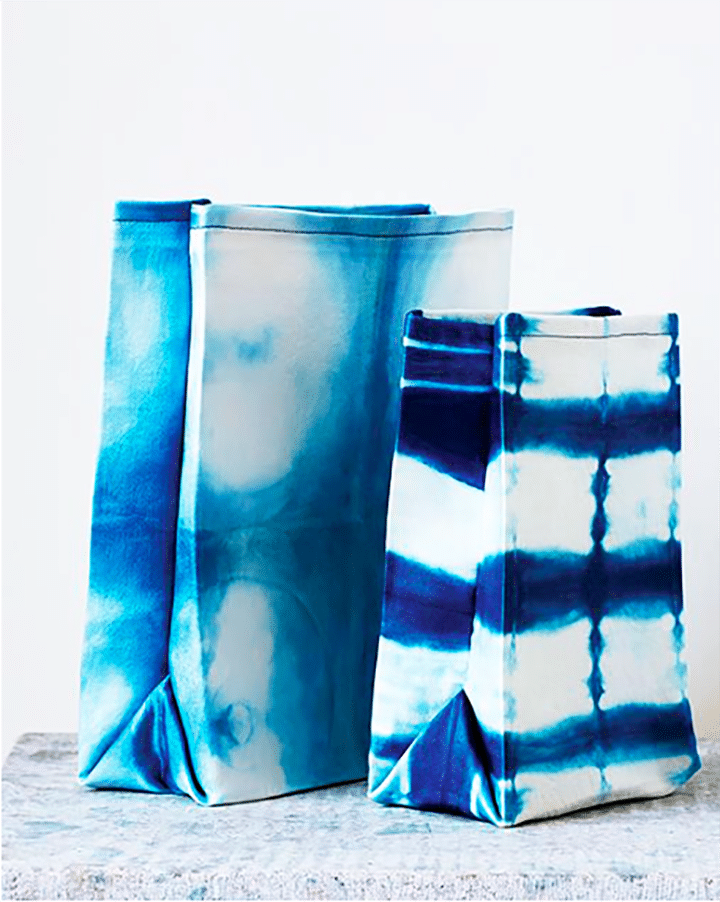 3. Sweet Paul's Shibori Lunch Bags
How cute and original are these lunch bags? We just adore them!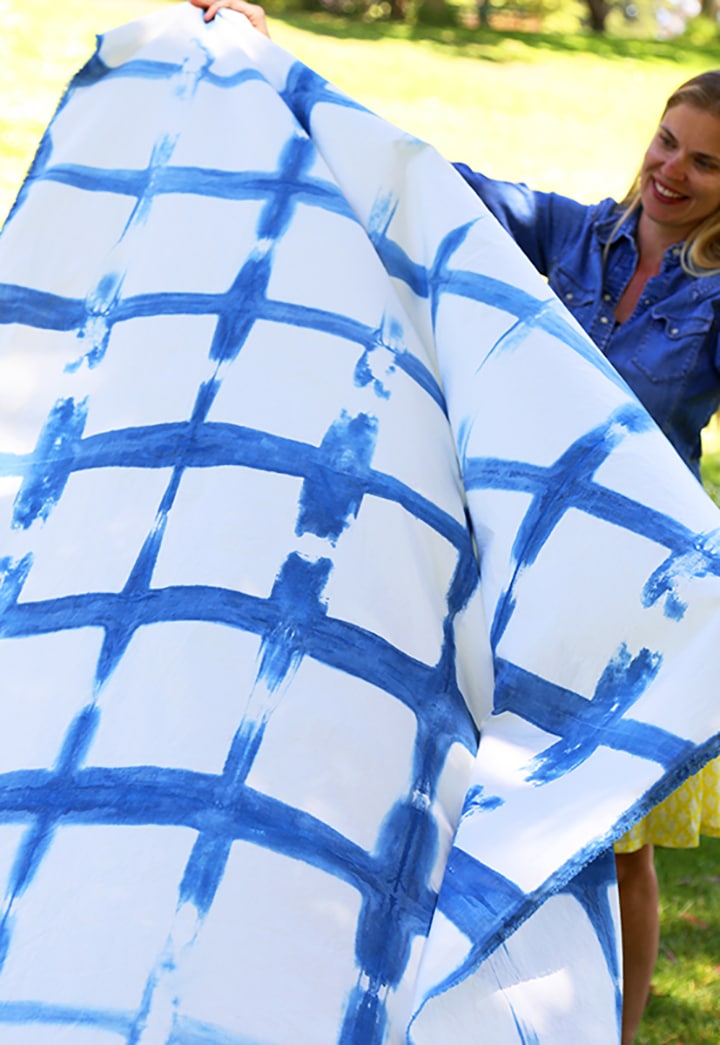 4. Say Yes Shibori Picnic Blanket
Doesn't this picnic blanket almost look hand painted? Sara helped Liz create this gorgeous indigo shibori picnic blanket.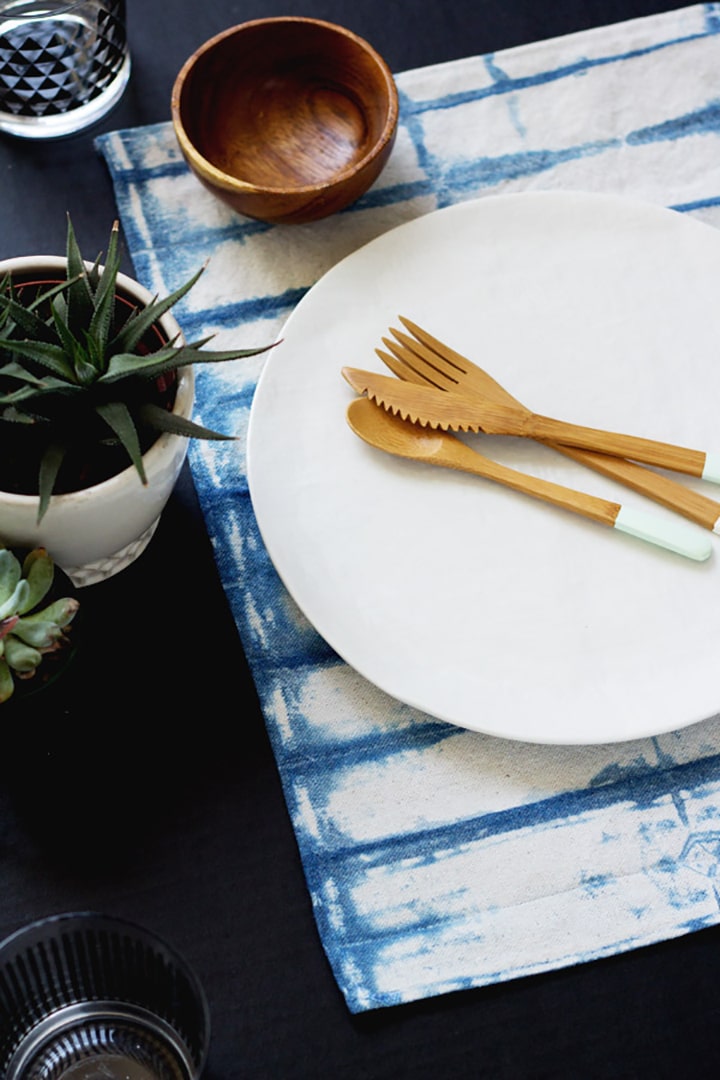 5. Lovely Indeed's Shibori Placemat
How pretty are these placemats?!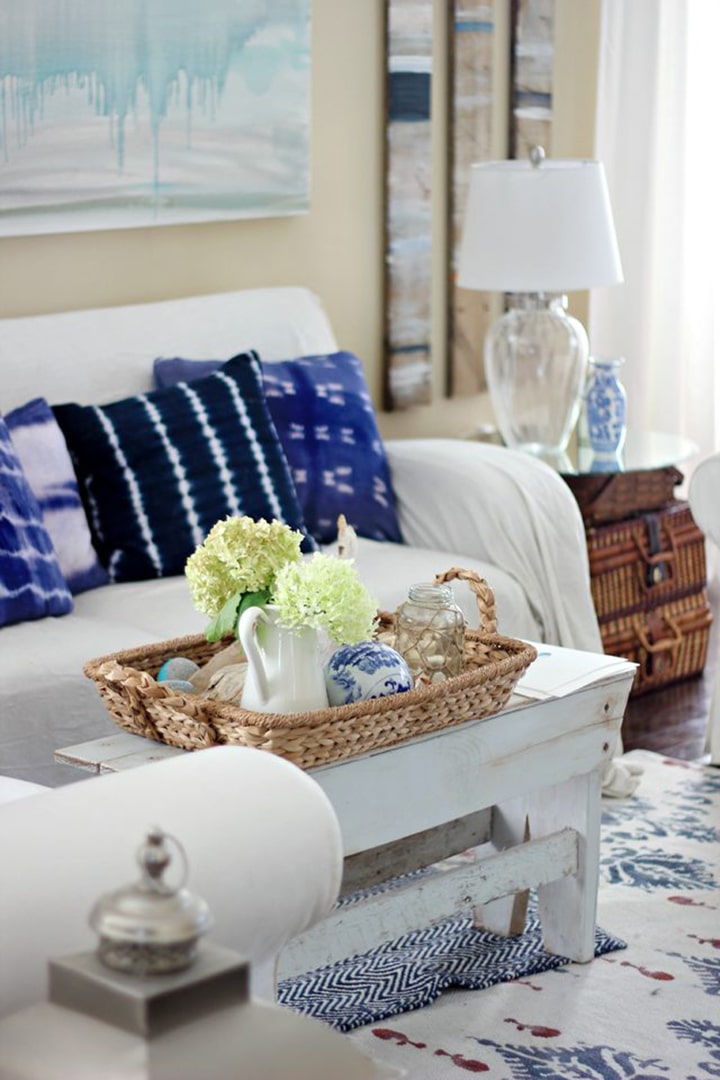 6. Shibori Pillowcases from eHow
More pillow cases to show off the indigo dye!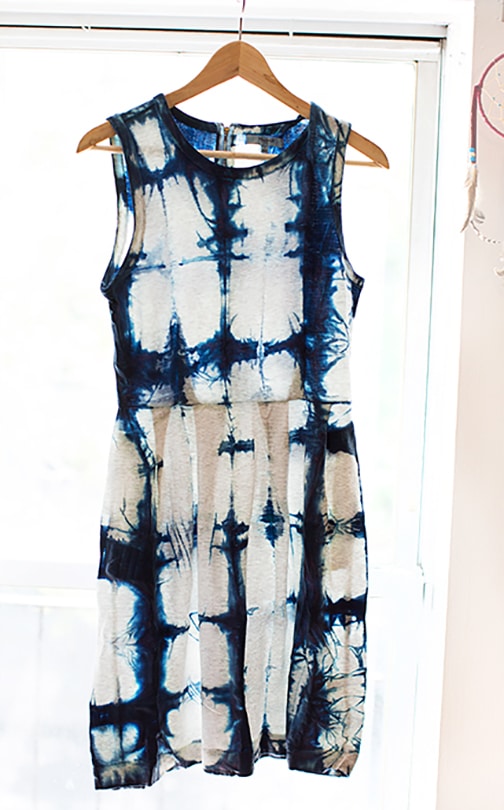 7. Elle's DIY Shibori Dyed Dress
Wow, we would wear this dress in a heartbeat!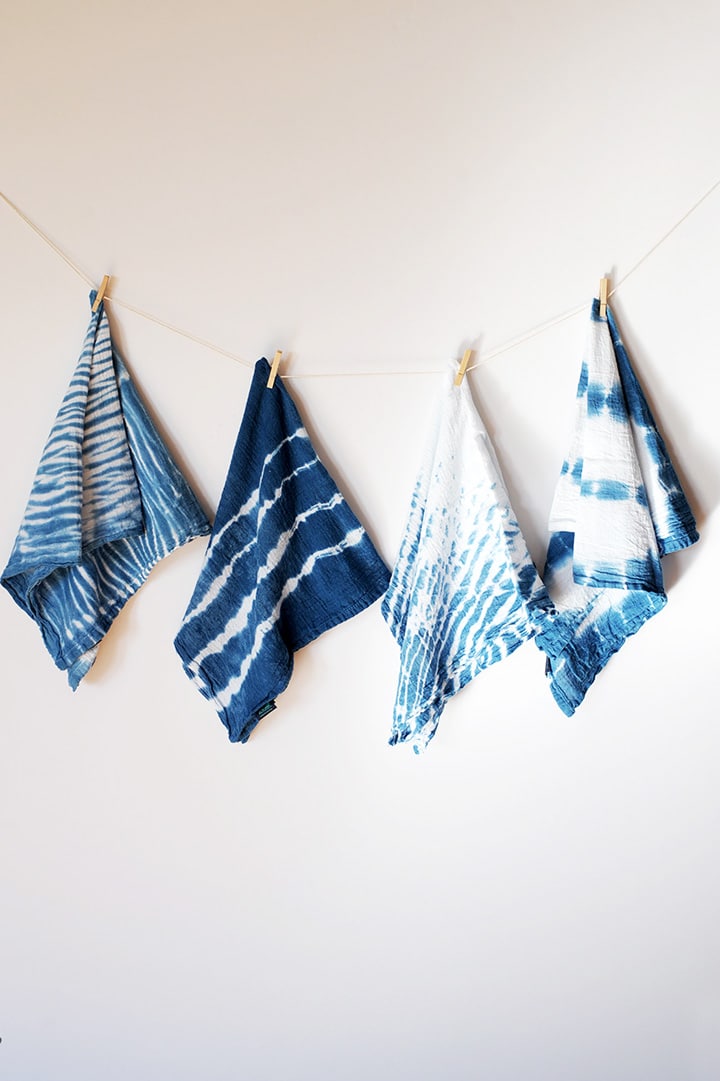 8. Shibori Dish Towels
Everyday dishtowels using indigo dye would look wonderful in any kitchen! Did you also know we sell indigo dyed dishtowels in our shop?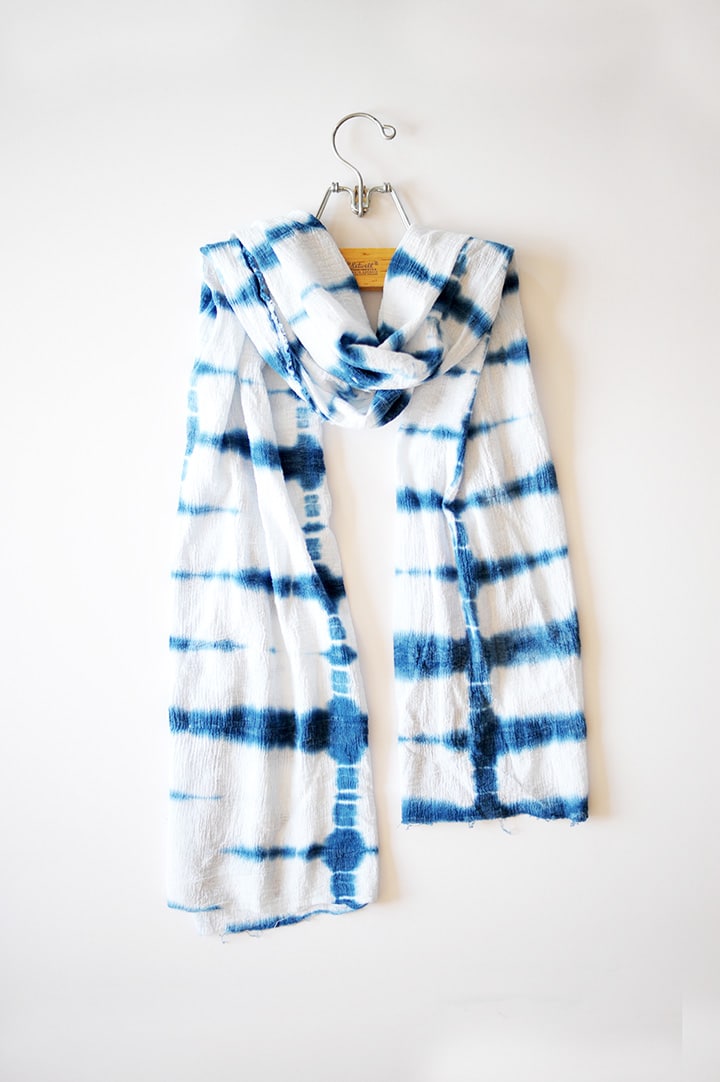 9. Shibori Indigo Dyed Scarf
Add some color and pattern to any outfit with this DIY scarf!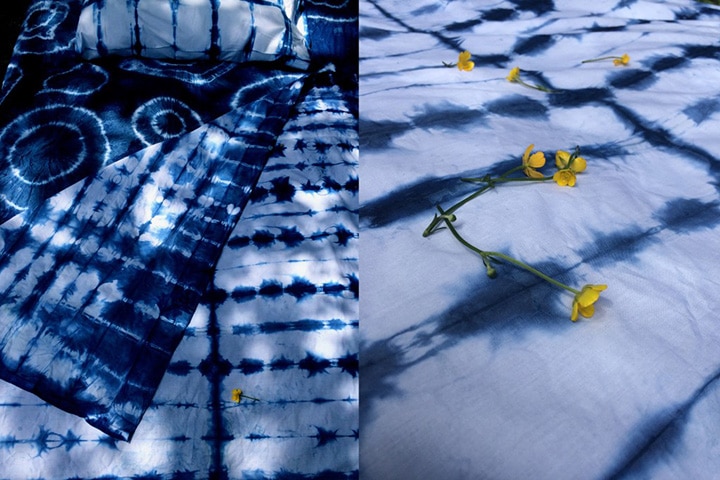 10. Honest to Nod's DIY Shibori Bedding
How sweet is this bedding?!