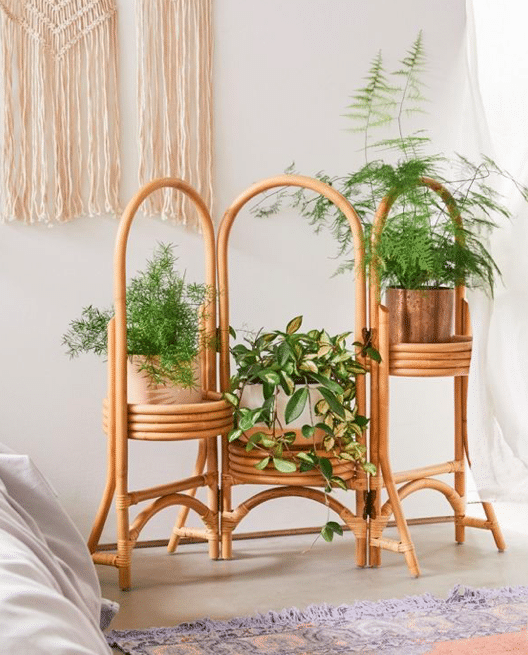 I have spring and summer fever! I have been busy spending any free time doing yard work. Planting split hostas, mulching, edging, seeding – you name it. But I have also been spending time adding some new plants to our screened in porch and deck areas. Today I am sharing some of my favorite indoor and outdoor plant stands. I prefer to keep the rattan plant stands in my porch while the metal stands are perfect for the outdoor living area.
Take a look at some of my favorite plant stands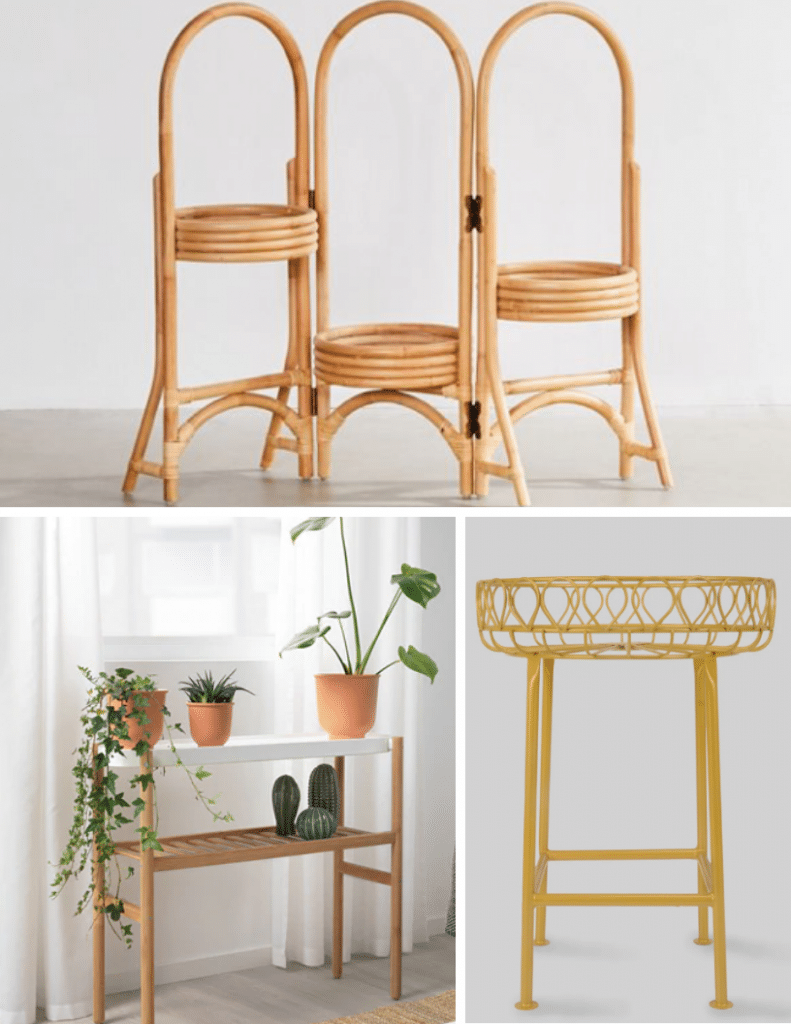 We love the modern look of black metal. This can go with any type of outdoor furniture. It can also look great indoors as well. The rattan plant stands are perfect for a porch. The light color of the rattan looks so nice with white or light wood furniture.