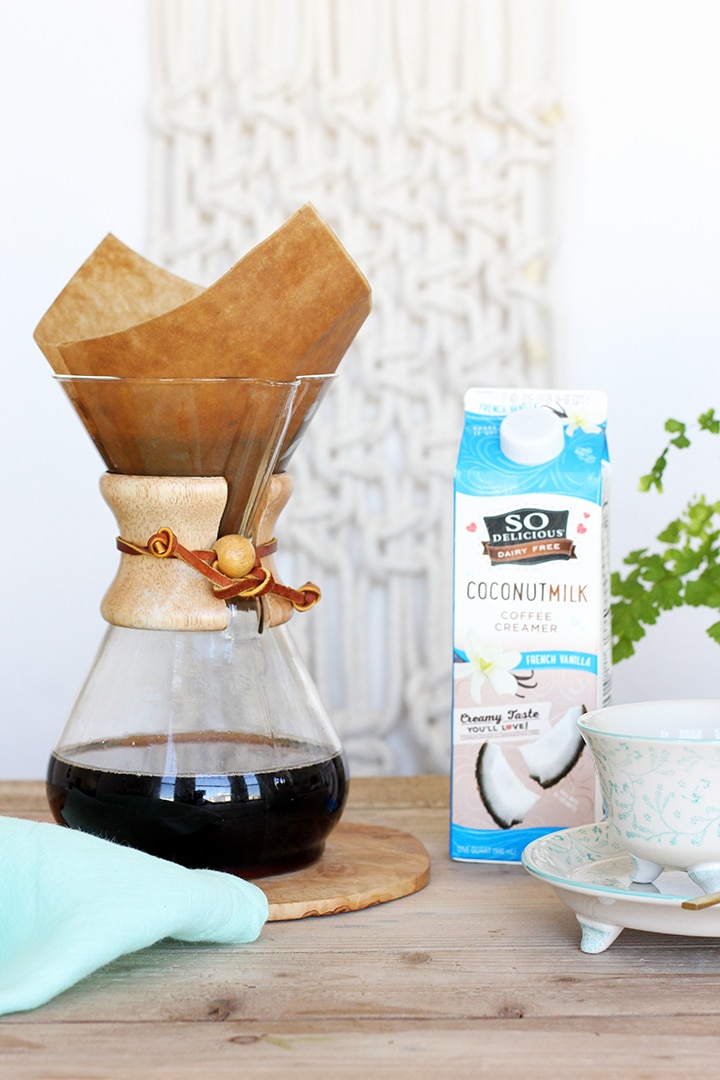 Believe it or not, my morning coffee time is one of my favorite times of the day. I try and get up before anyone else in the apartment. The quiet of the city is so comforting at this time of the day. I'm pretty particular about my coffee and last year I started using a Chemex coffee maker. There is something so meditative about pouring the hot water from the tea kettle onto the coffee grounds. Now don't get me wrong, some mornings I really wish there was a faster option, but it's worth it.
My mornings feel complete with my freshed brewed coffee. I used to be a cream and sugar girl, but it started feeling so heavy. I was excited to partner with So Delicious Dairy Free Coconut Milk Creamer to try their French vanilla cream I picked up at Target. I am loving the creamy vanilla taste it adds to my morning coffee. And if you even need a little pick me up or a little spice in your day – try adding cayenne or cinnamon to your coffee!
While I have a little me-time in the morning over coffee, I like to practice a few rituals that I have discovered make my day go a little better. Over my first few sips of coffee, I like to imagine my ideal day – How will I feel? What will I accomplish? It's a good start to the day to be mindful over coffee. Even this week, the New York Times shared a meditation tip that revolves around coffee.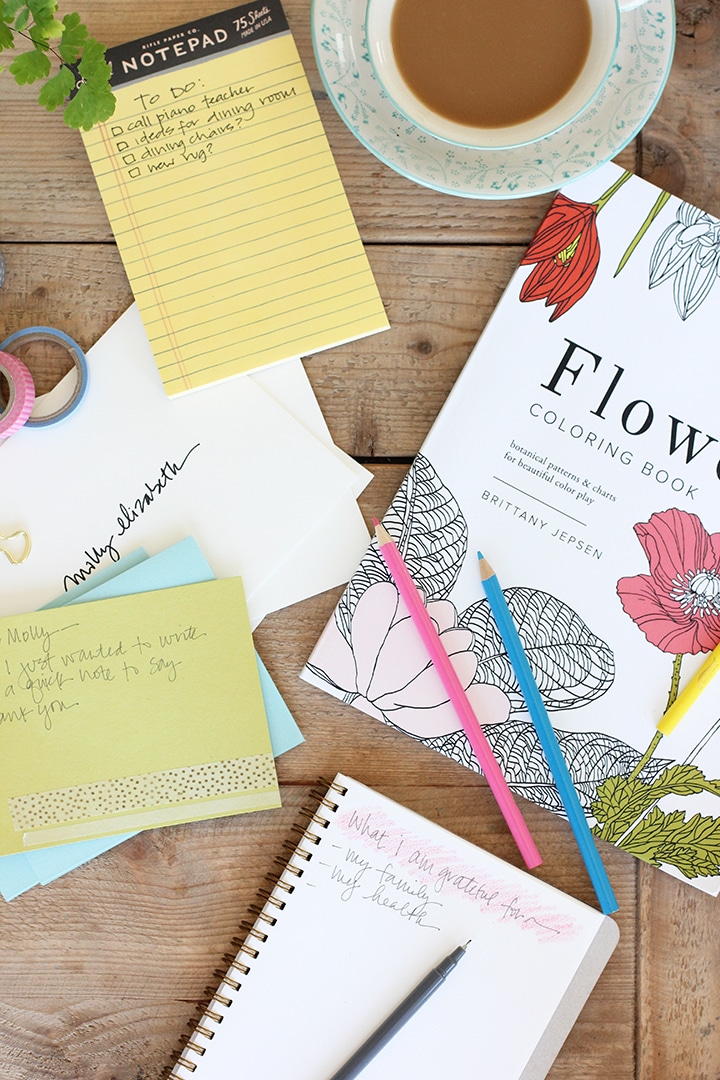 Today I will share with you some of my favorite ways to take time for myself, feel grateful, be creative or be planful.
Write down what I am grateful for. It is such a simple way to start my day moving in the right direction. It actually helps the stress of a busy day go away.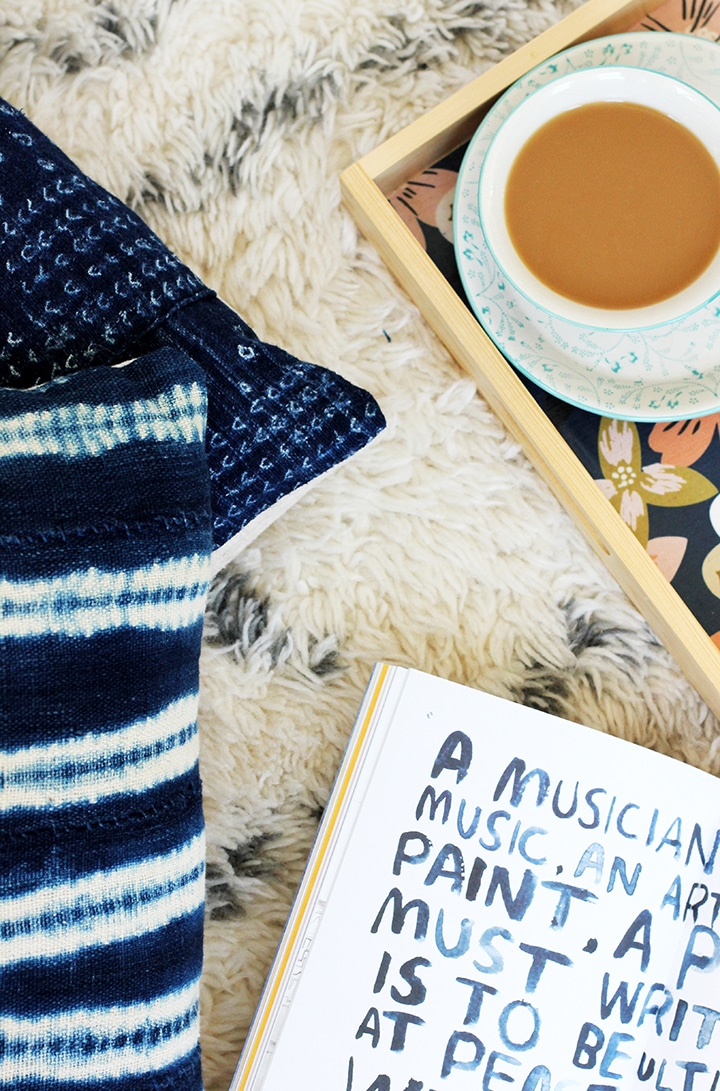 2. Be creative. Even though you might just have a little bit of time, get out your favorite coloring book and pencils. Or practice brush stroke lettering with a favorite brush pen. Or even some watercolor painting.
3. Write down how I will help someone today. Instead of focusing on my own to do list, I like to include how I'll give a hand to a friend, family member or colleague.
4. Be planful. Help streamline your busy day by working on your to do list. I find if I write my goals for the day down on paper, I'm more likely to accomplish them.
5. Write a letter to friends or family. I'm a big fan of the old-fashioned handwritten letter. It's the perfect time to write that thank you note or just a sweet postcard to throw in the mail.
Now it's time to get back to my coffee and coconut creamer.
Head on over to your local Target store to pick up the tasty So Delicious Dairy Free Coconut Milk Creamer (it's in the creamer section). There is a Target Cartwheel offer for 20% off from 9/25-10/22/16.
This is a sponsored conversation written by me on behalf of WhiteWave Foods and So Delicious Dairy Free Coconut Milk Creamer. The opinions and text are all mine.