We are completely obsessed with the vintage gold mirrors that you are seeing everywhere right now. See how our Gold Mirror Anthro Hack to learn how to make your very own.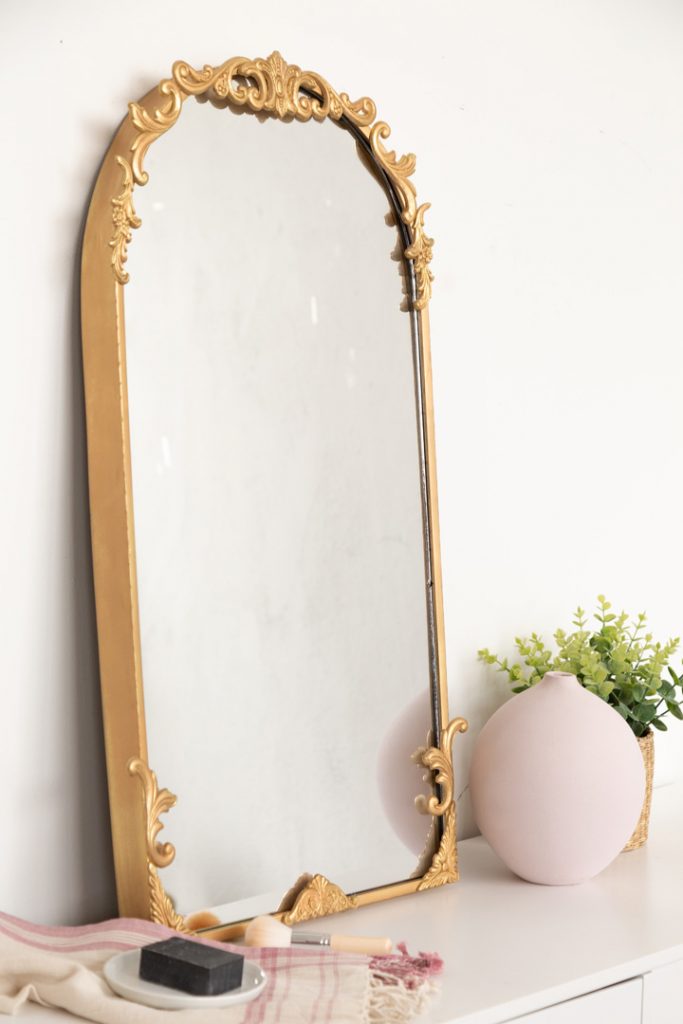 Have you seen the beautiful gold Gleaming Primrose Mirrors at Anthropologie? They are vintage inspired with pretty detailing with an antique look. This style of mirror is the perfect piece to add to any decorating style.
Mixing vintage and modern or new pieces in your home is such a wonderful approach to home style. You can make this DIY gold mirror anthro hack with any size mirror. I opted to use an arched mirror that would sit nicely on top of a dresser in my bedroom.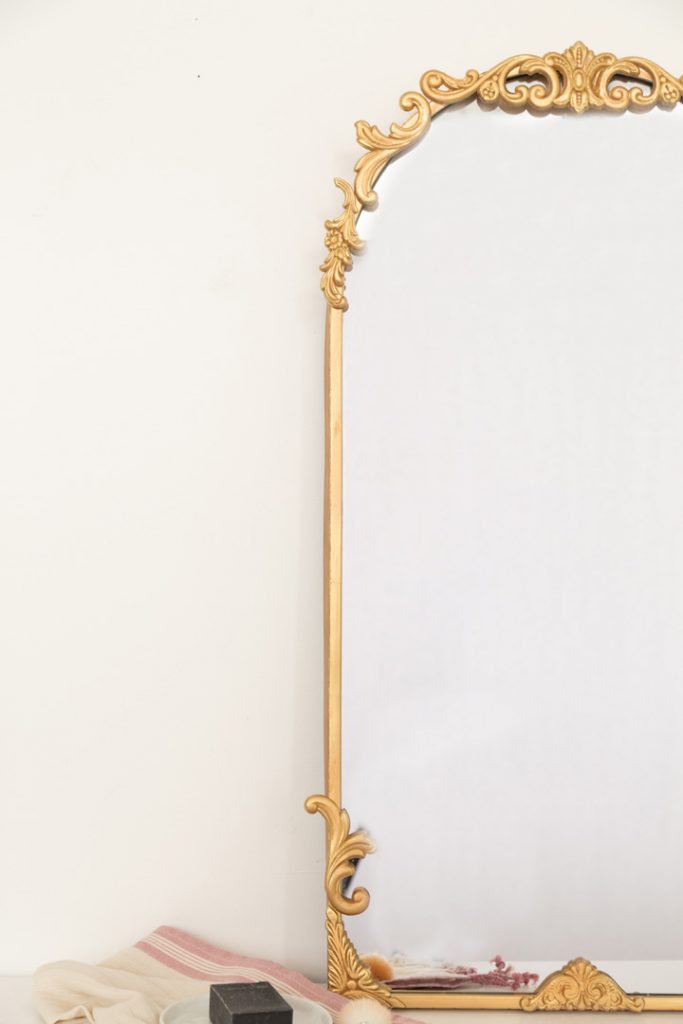 What is an Anthro Hack?
An Antho Hack is utilizing the look and style of a high end piece from Anthropologie and creating your own version using less expensive materials. We took an arched mirror fro a craft store and transformed it into a vintage looking gold mirror.
Gold Mirror Anthro Hack
You can find the full tutorial over at hunker.com. Make sure and check out our other DIY projects while you are there!
We kind of have a thing for mirror DIY projects… check out this wood bead mirror and wrapped mirror project. Mirrors can get so incredibly expensive, so finding a way to make them is so rewarding. They add brightness to any shelf or wall in your home.