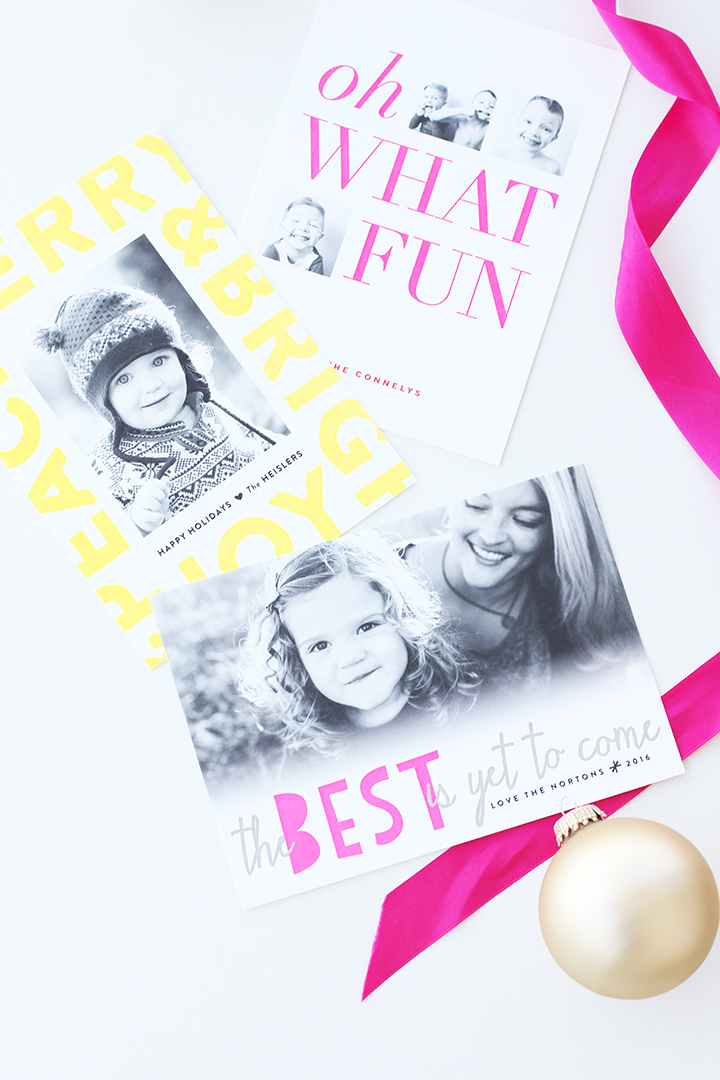 We're so thrilled to be hosting a $200 Minted Holiday Giveaway! We're so excited to be a part of the Holiday Collective giveaways this month. It's our turn today with one of our absolute favorites, Minted! You can use this $200 credit for Minted stationary or Minted art.
We're loving Minted's new letterpress cards and real foil printing. The independent designers' cards are amazing this year. How cute is this Laughing All The Way? Another favorite design is this card, along with this modern design. It's so hard to decide which one to choose, they are all so stunning!
Minted's art works so well for gifting this holiday – like this gorgeous constellation print by Annie Clark, or these custom letterpress silhouette prints and kid art turned foil or letterpress art print.
To enter this giveaway, just head straight on over to our Instagram feed. This contest ends on Tuesday, December 15 at 11:59 pm PST and is open to US residents only. Good luck!
There are two great Holiday Collective Giveaways left:
Dec. 14 | Hello Lidy | A pair of Sven clogs
Dec 15 | Lulu the Baker |$200 to Design Life Kids