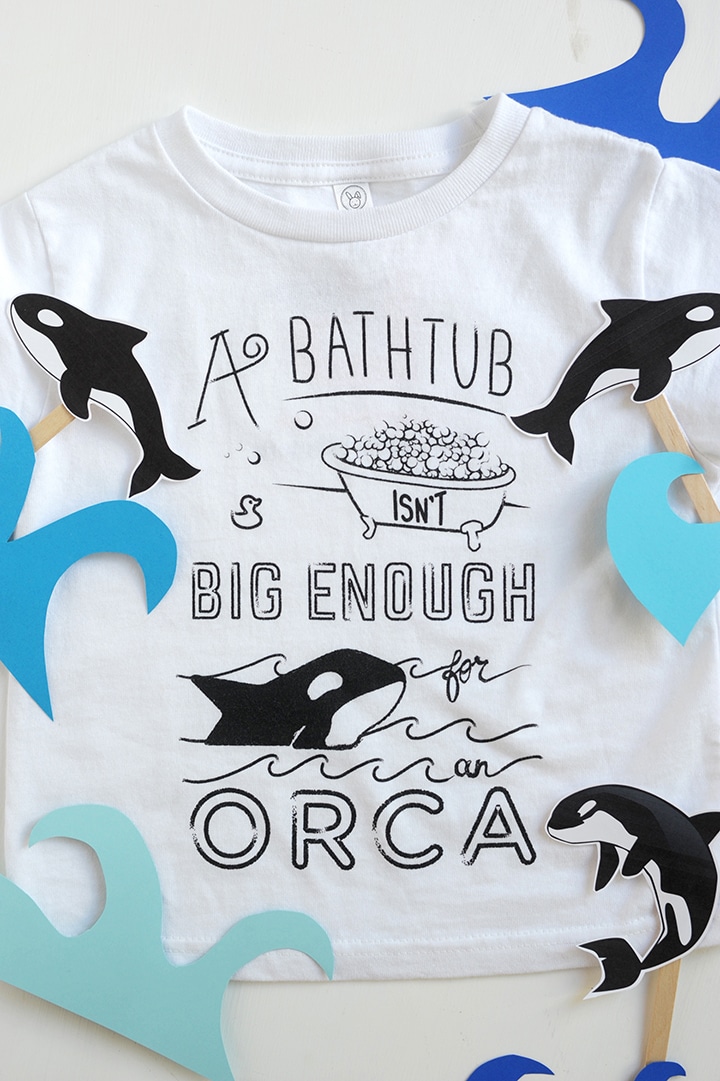 The girls and I spent an afternoon recently playing with paper orcas, creating a puppet show of sorts with black and white whales and blue paper waves. We were inspired by the work of our friends at Munchkin who are working hard to protect orcas. The Project Orca initiative aims to bring awareness to orcas, commonly known as killer whales, that are in captivity. As a response to the harmful practice of keeping orcas in captivity, a practice still in effect today, Munchkin has decided to kick-start a donation of one million dollars to develop the first sea side orca sanctuary in the United States via Project Orca.
After 10 years of making a Toy Orca Whale, they've decided to put their principles before their profits and have removed the top-selling toy from their Sea Squirt lineup, because a bathtub isn't big enough for an orca.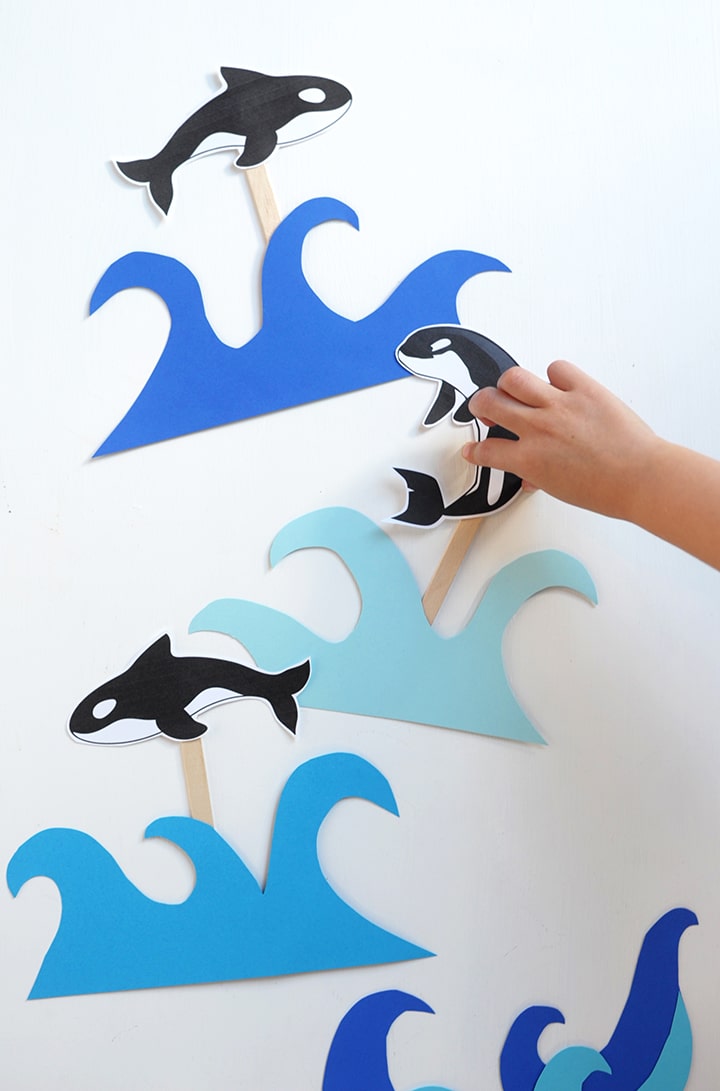 To talk about Project Orca's mission with my girls, we made cut out orcas and created little puppets with them. Just download and print this free printable orca sheet and cut out each killer whale. Then all you have to do is tape on a popsicle stick to the back. We cut out waves in different shades of blue and turquoise and taped popsicles sticks to them as well. I think my girls' favorite part was making the orcas flip through the air!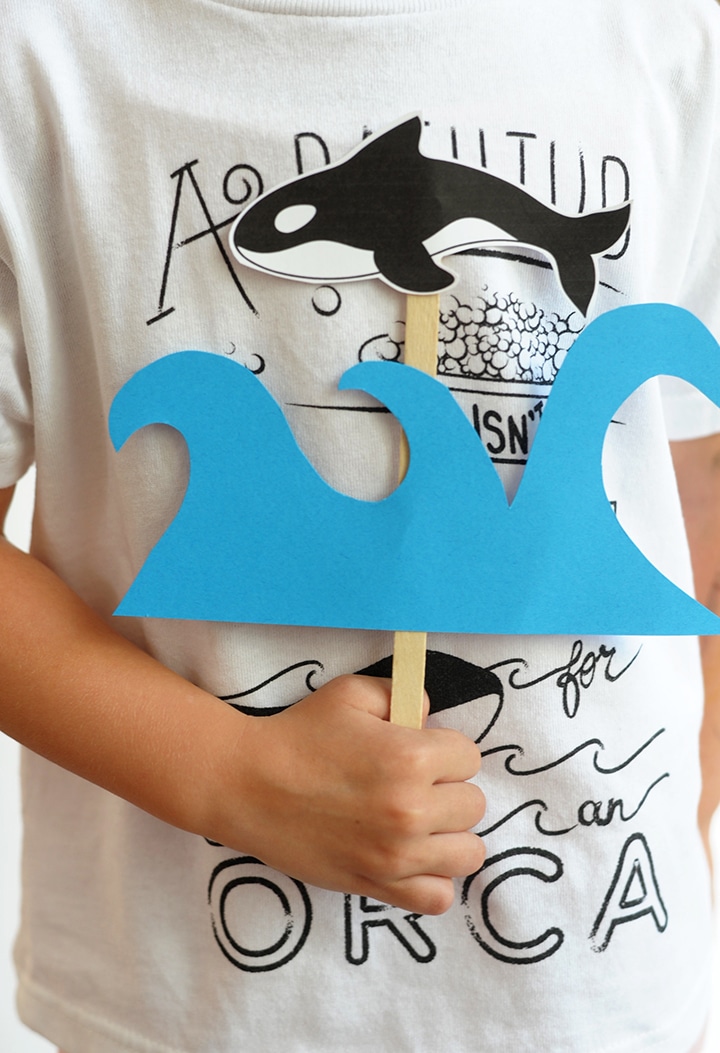 We appreciate that Munchkin is working hard on an initiative so dear to them and helping educate families about Project Orca and animal rights awareness.
There are currently a total of 62 orcas held in captivity (28 wild-captured plus 34 captive-born) in at least 14 marine parks in 8 different countries. In North America there are 29 captive orcas. At least 46 orcas have died at SeaWorld alone. Orcas are highly intelligent, far-ranging, and socially complex and cultural long-lived mammals who evolved to spend their lives in the oceans. Orcas can live up to 50-100 years in the wild, but that lifespan is cut in half in captivity.
For more information on Project Orca or to make a donation, visit their website.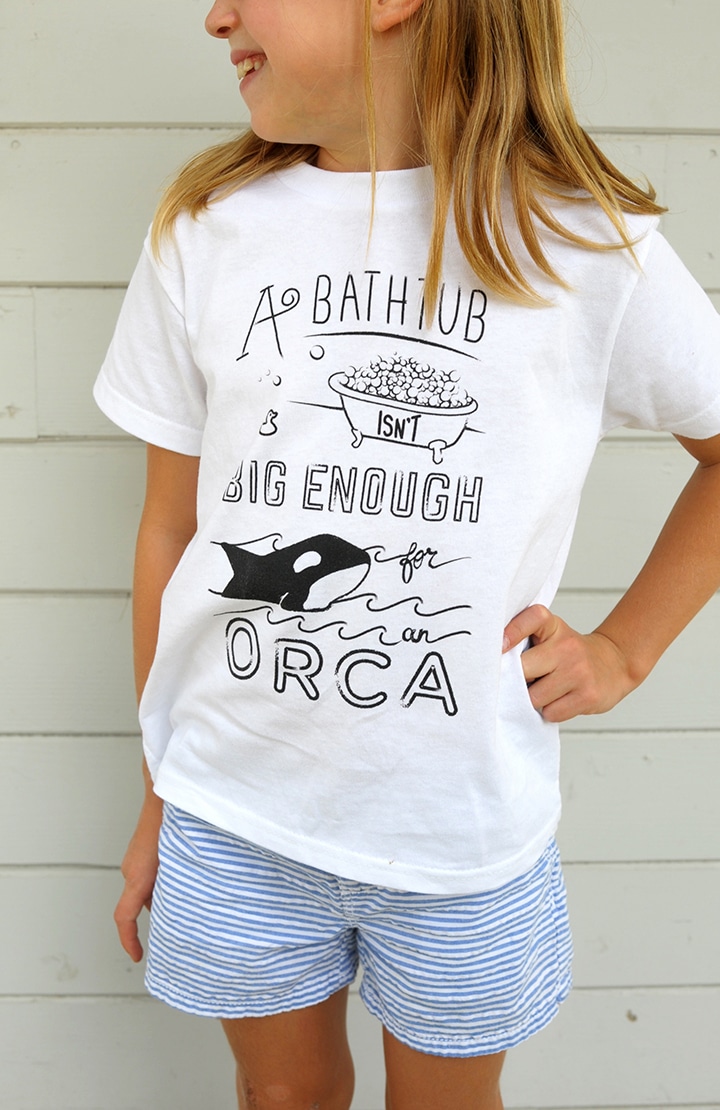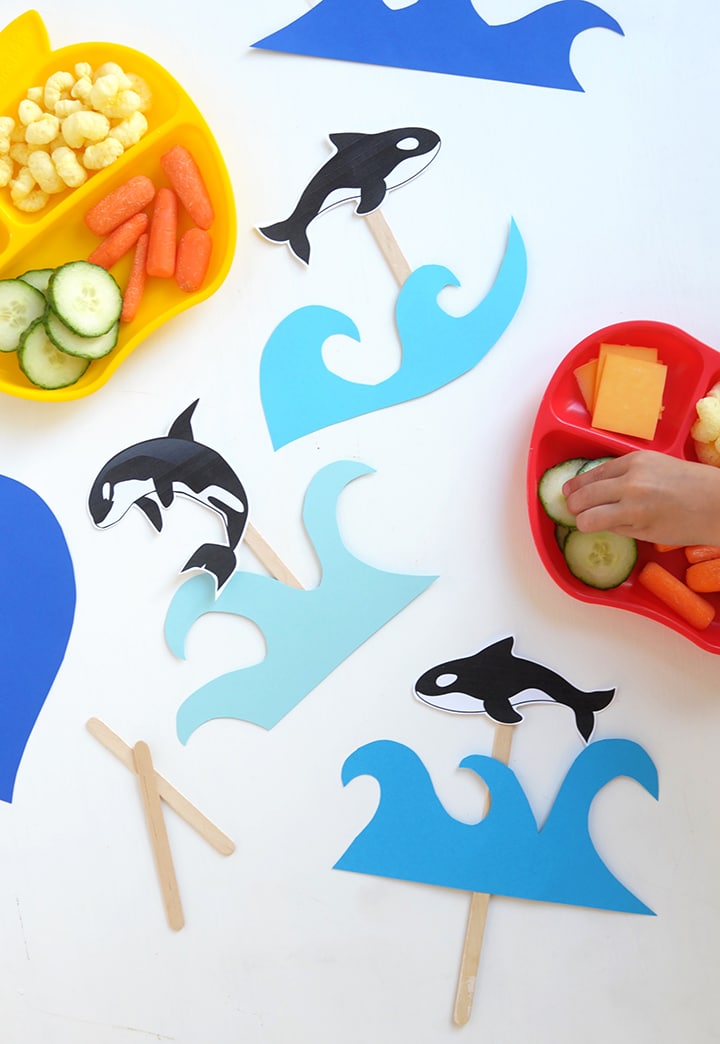 photos by Melissa Fenlon.