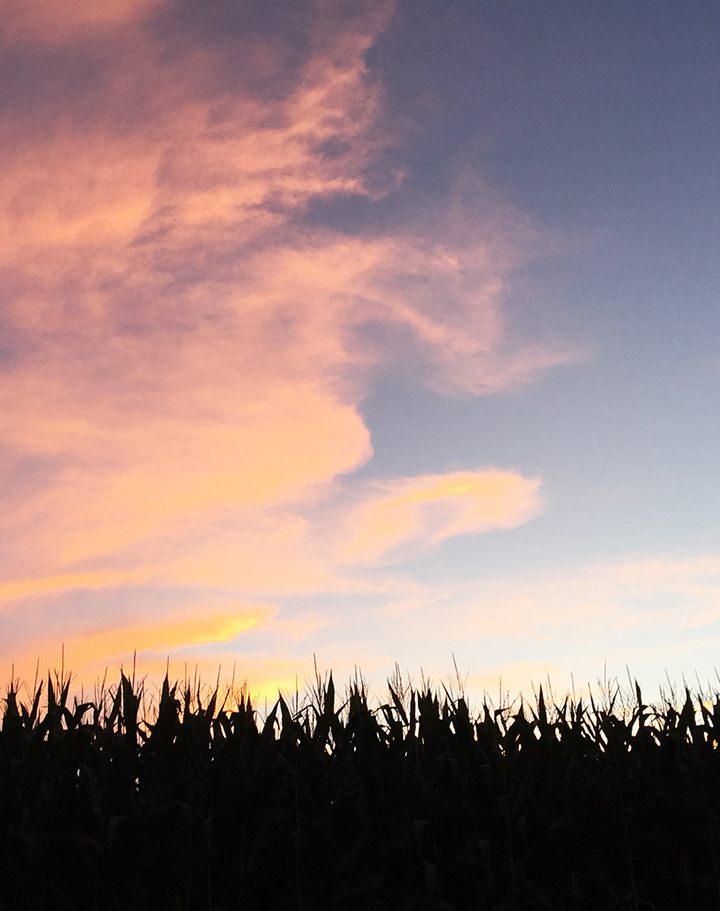 Greetings from Michigan! We're at our parents' house on the lake, which means lots of boat time, plenty of relaxing and tons of playing with all the cousins. It's the perfect way to celebrate the end of summer. The sunsets have been gorgeous this week, too. Hope you guys have had a good week and cheers to a good weekend. We're taking all the kids to a farm tour and breakfast tomorrow morning. Should be a fun way to start the weekend!
And don't forget to enter our Freshly Picked giveaway over on Instagram. The contest ends tonight at 11:59 PST. So head over to our feed and enter!
The evolution of the American single-family house.
How to live wisely.
Meaningful words during grief.
What's in a doll, anyway?
Congrats, Poppytalk on a decade online. What a beautiful publication.
Not a mad face. Just a RBF.
Almost too cute to eat.
Now I will drink this up.
How cute is this mini fruit garland?
What do you think about the flared leg coming back?
Eyeing these kicks.
The sweetest floral jumpsuit.
Pin of the week.
photo by Melissa Fenlon. all rights reserved.