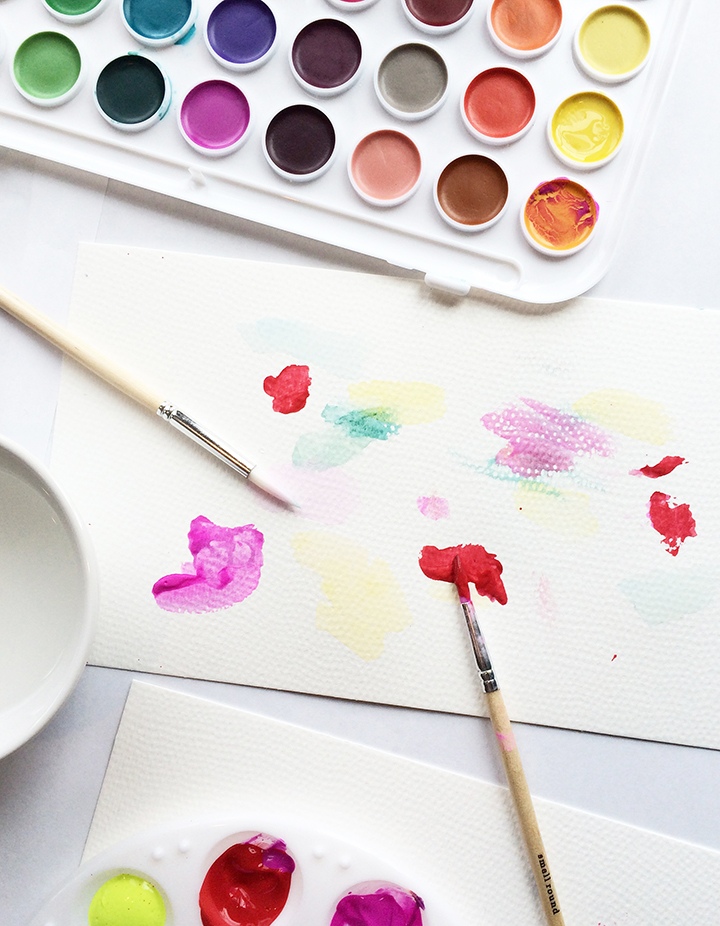 (image from alice & lois instagram)
We made it to Friday! This week was a little exhausting trying to get back into the regular weekly grind. Christmas break was fabulous family time in the Midwest. But now we're all trying to get back in the groove. I've set some goals for myself this new year and one of them is to take time in the mornings after Calla goes off to school to do some art or music activities with Poppy before our day gets going. This morning we got both the watercolors and tempura paints out and took turn painting on the same paper. "Now it's your turn, Mama," she kept saying. It feels good to have this time and relax before we're rushing around.
Hope you all are getting re-engerized as this new year starts. I certainly love putting together these Friday (sometimes Saturday) A Little Bit of Everything posts for you guys. Hope you enjoy them, too! –Melissa
My mantra for 2016: Simplify. It's the healthiest way to live.
Clementine Daily shares their favorite Golden Globe nominated shows and films.
I'm a firm believer in the power of travel.
When should you start teaching your kids about money?
The most popular TED talks of 2015.
Always listen to your mother. The guys behind Life is Good did.
Thank you to the New York Public Library for making 180,000 images available to the public. I could spend hours and hours and hours looking through the collection.
Absolutely smitten with the new Oh Joy collection for Target.
Damask Love hit it out of the park with this Calendar of Ridiculous Holidays!
Love the simplicity and color palette of Carrie's DIY Felt Ball Garland.
Have any of you guys tried the Whole30 eating plan? I've been doing a little recipe research…
Want to try making these whole wheat chocolate muffins.
My favorite smoothie straws.
Digging these ankle boots.
Love this classic dark blue coat.
Did you see the new Everlane Mini Collection?
Pin of the week.
photo by Melissa Fenlon. All rights reserved.