Chocolate Peppermint Ice Cream Sandwich Recipe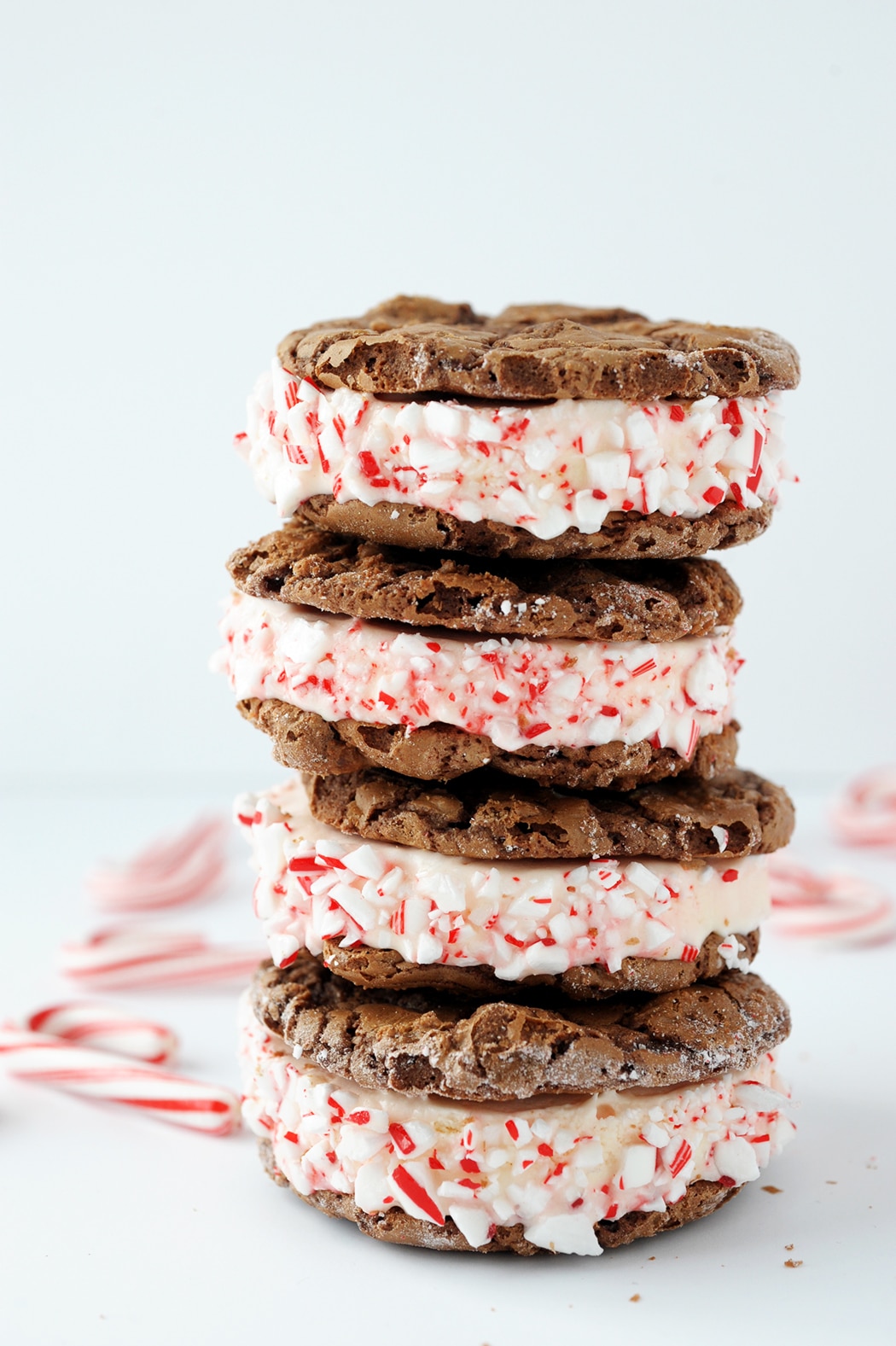 One of my all-time favorite combinations is mint and chocolate. That's one thing I love about the holidays – there's no reason not to include peppermint, in the form of candy canes, to treats. I was dreaming up some ideas for a fun dessert for a Christmas Eve party and I came up with this Chocolate Peppermint Ice Cream Sandwich Recipe. Homemade brownie cookies paired with peppermint candy cane ice cream is the best holiday dessert! And speaking of desserts, I just finished a batch of homemade turtles…
Read more for the peppermint ice cream sandwich recipe and how to.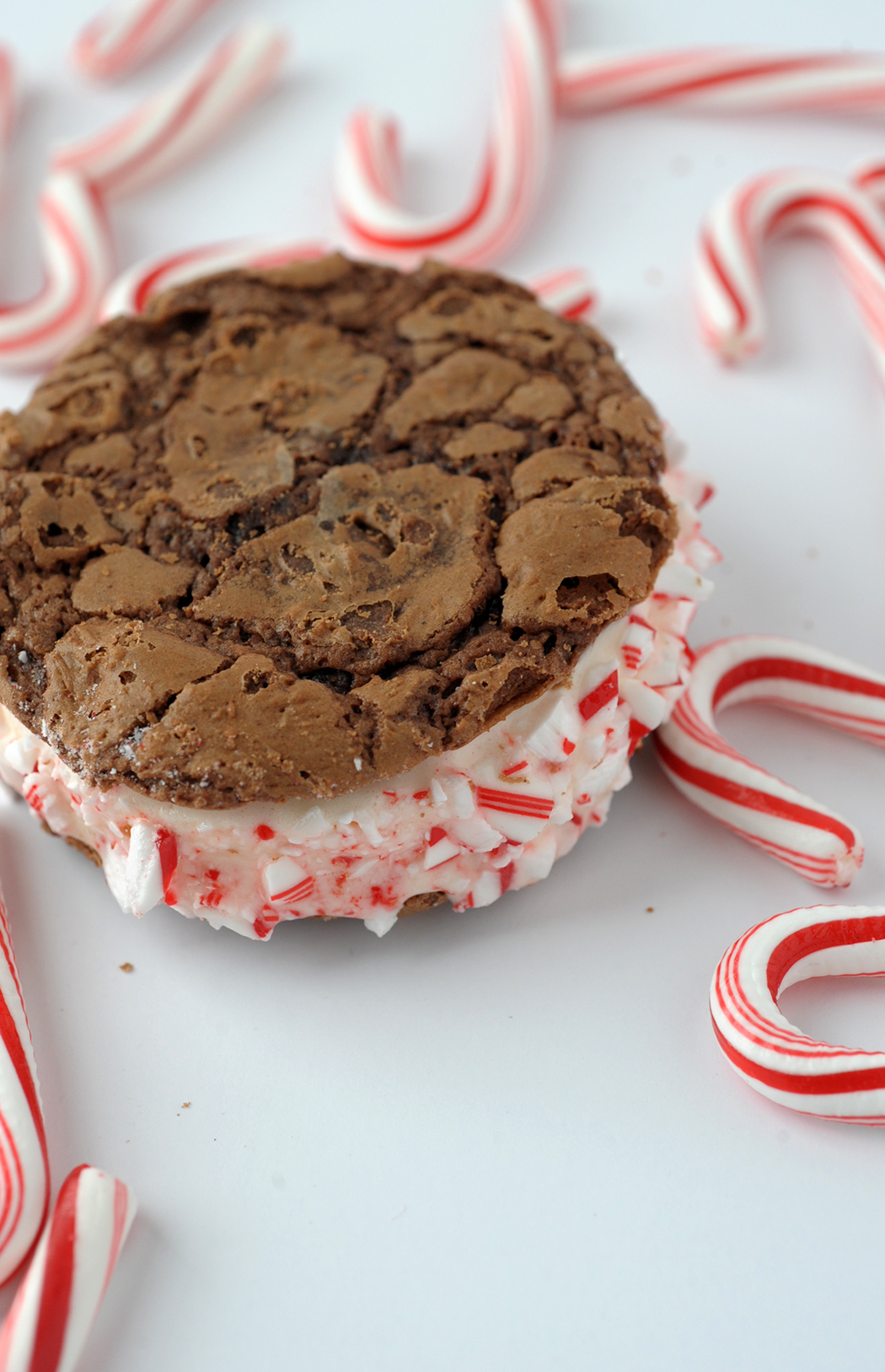 Brownie Cookies
(Adapted from Pure & Yummy)
Ingredients:
½ cup butter
3 oz unsweetened chocolate, chopped
3 cups semisweet chocolate chips
1 cup all purpose flour
½ cup whole wheat flour
½ teaspoon baking powder
½ teaspoon salt
4 eggs
1 ½ cups sugar
2 teaspoons vanilla
Combine butter, unsweetened chocolate and 2 cups chocolate chips in a double boiler. Melt over low head, stirring constantly. Let cool.
In a small bowl, combine flour, baking powder and salt.
Beat eggs, sugar and vanilla on medium until lighter in color. Start adding dry ingredients slowly and mix on low. Add chocolate mixture and mix well. Stir in 1 more cup of chocolate chips. You can use mini ones if you'd like.
Bake cookies at 350 degrees for 9-11 minutes. Cool slightly then let cool completely on wire racks.
Peppermint Ice Cream
1 quart of vanilla ice cream
12 candy canes
Let ice cream thaw to a soft serve consistency. Place your unwrapped candy candes in a big ziplocs and starting crushing them! I used a meat tenderizer, but you could use a rolling pin too.  Then stir in 2/3 of the crushed candy canes. You have two choices now – you can either spread out ice cream on a jelly roll pan and freeze. Or you can just freeze the ice cream mixture in an air tight bowl. If you go the jelly roll pan route, then once frozen you can use a round cookie cutter or glass to make perfect circles for your ice cream sandwiches. If you freeze ice cream in the bowl, then scoop it out and place between cookies.
Once you've made your ice cream sandwiches, roll the ice cream sides in the remaining crushed candy canes.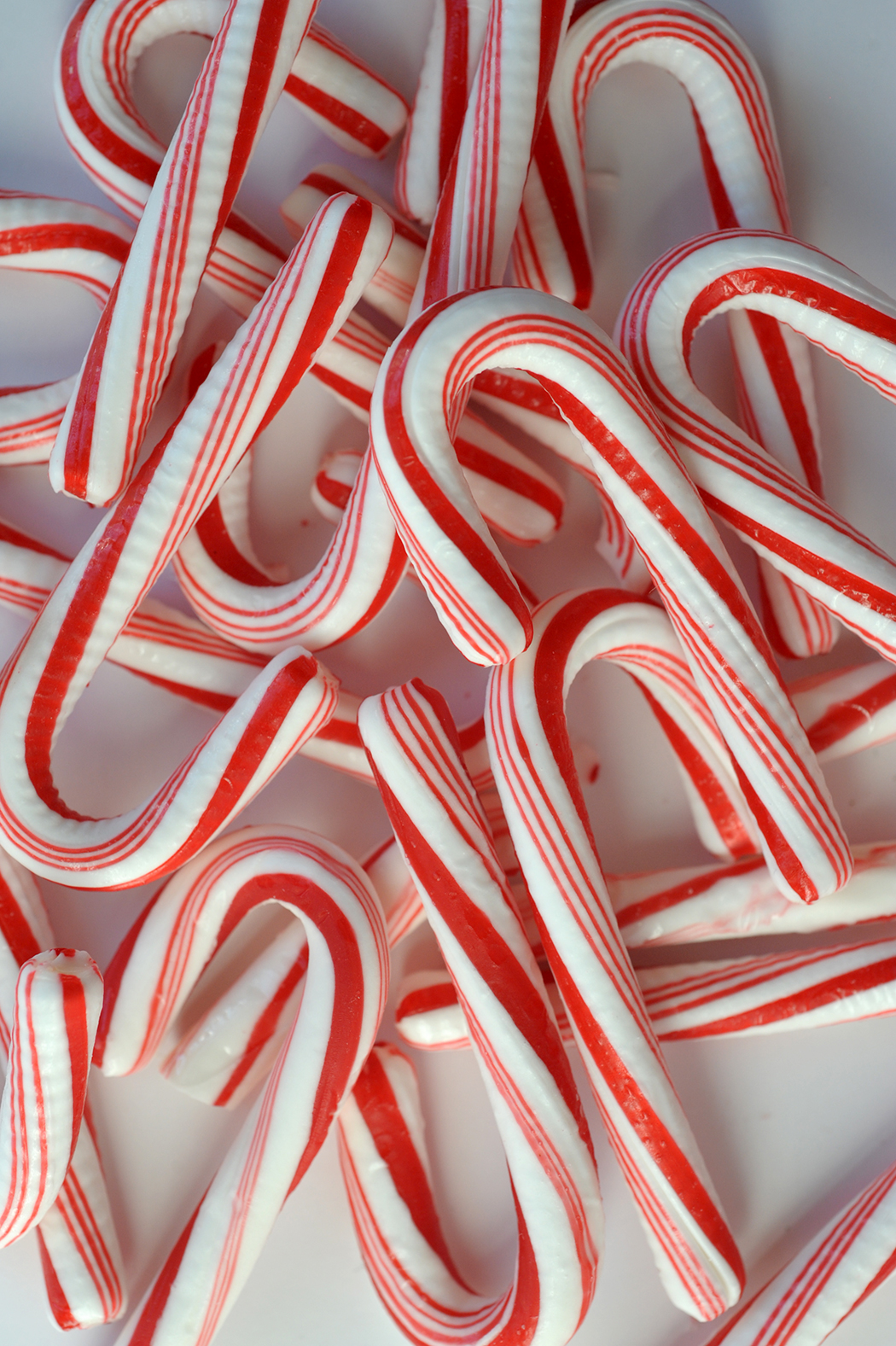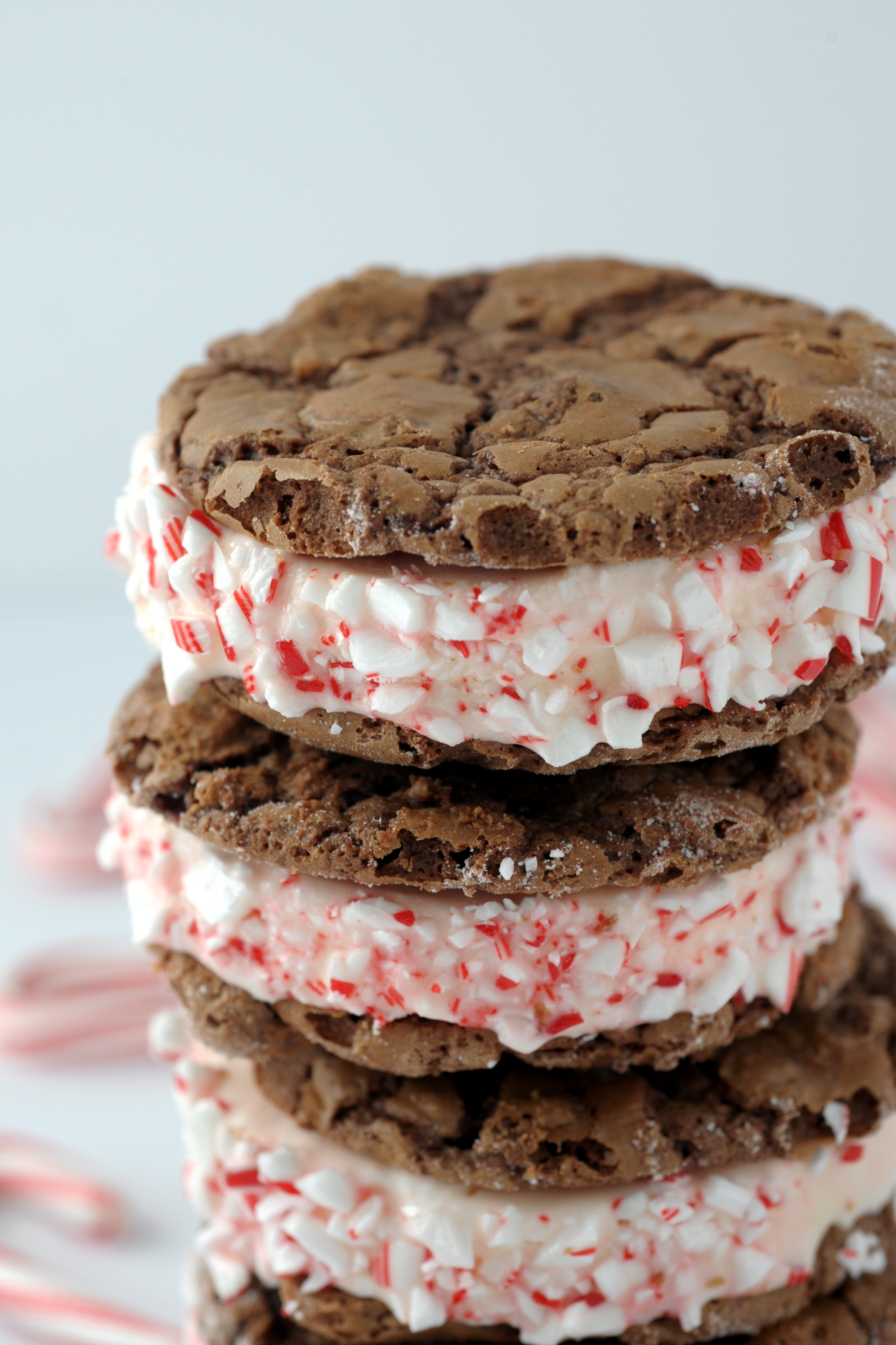 photos by Melissa Fenlon. all rights reserved.