DIY Collaborative Wall Art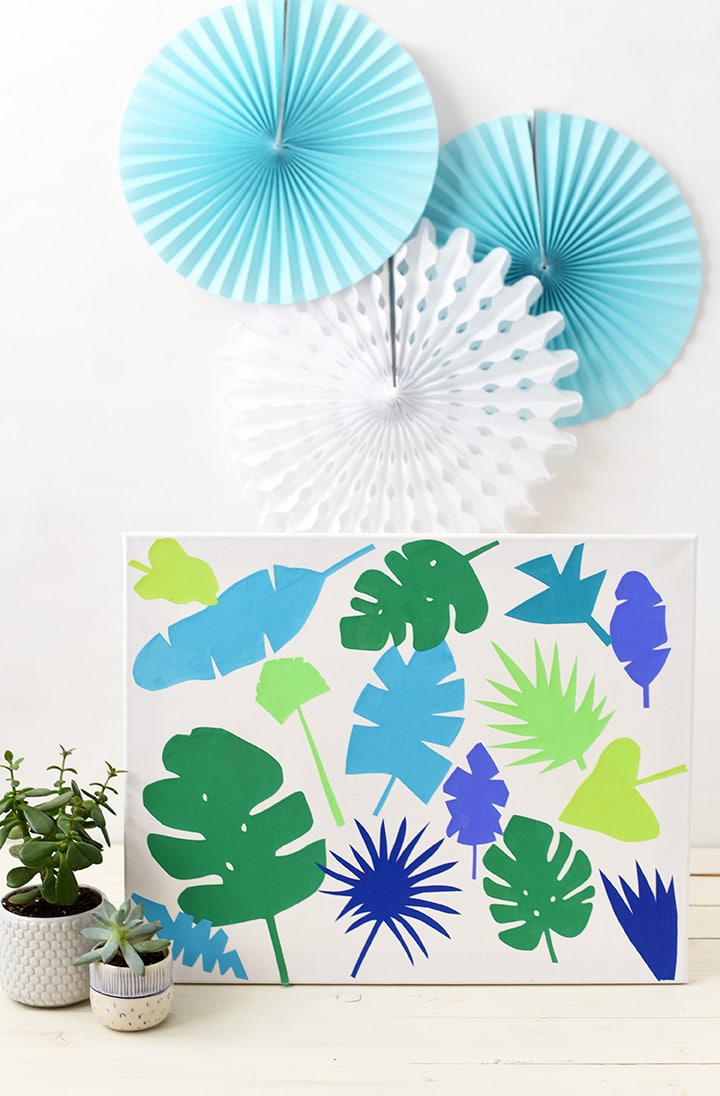 One of our new ways of experiencing quality family time is to create art together. It can be tough to set aside the time to do it, but we're sharing some tips on how to set up a successful family collaborative art time at home. We've teamed up with ASTROBRIGHTS® Papers to show you an easy project with colorful paper and a few more supplies that gives you a gorgeous piece of art to hang on your wall.
Collaborative art gives us a chance to participate at our own level, allows everyone to cooperate and most importantly creates an atmosphere of fun. And it fosters teamwork.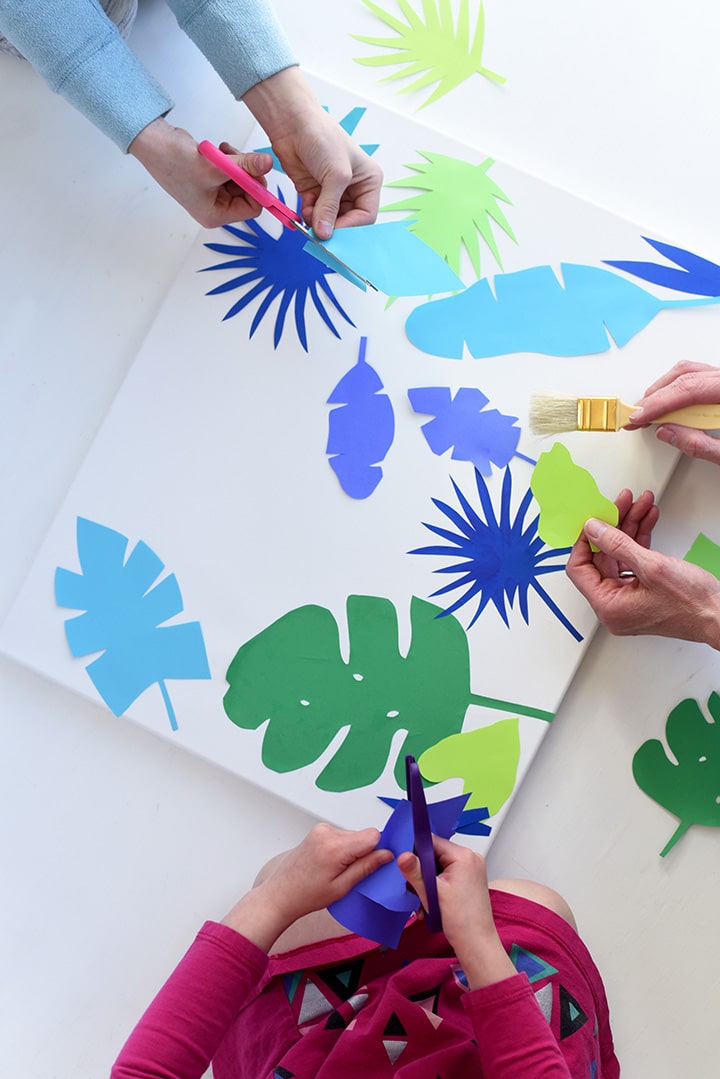 Read more for the tutorial…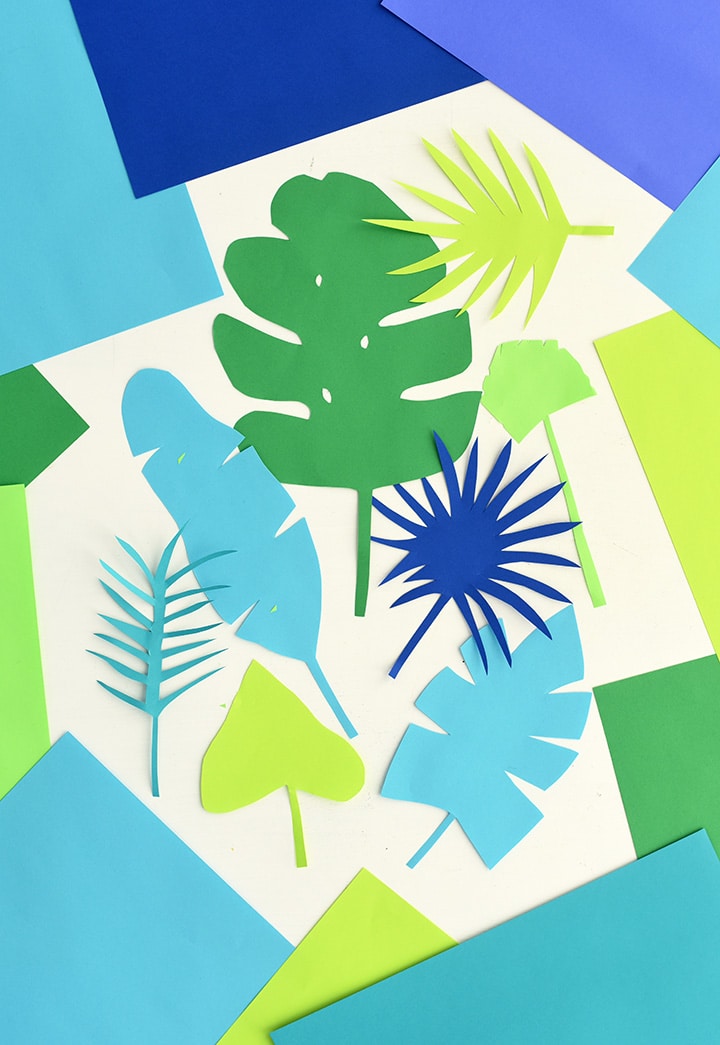 We were inspired by the gorgeous greens and blues of Astrobrights Papers to create a one-of-a-kind piece of wall art featuring hand-cut tropical leaves. We set aside space on our dining room table to begin our creation.
Get ready.
Start by exploring a book of fauna. We knew we wanted to create a piece of art with tropical leaves, so we went through our books at home and found our jungle coloring book for inspiration. I also printed out some online images of leaves as inspiration for all of us.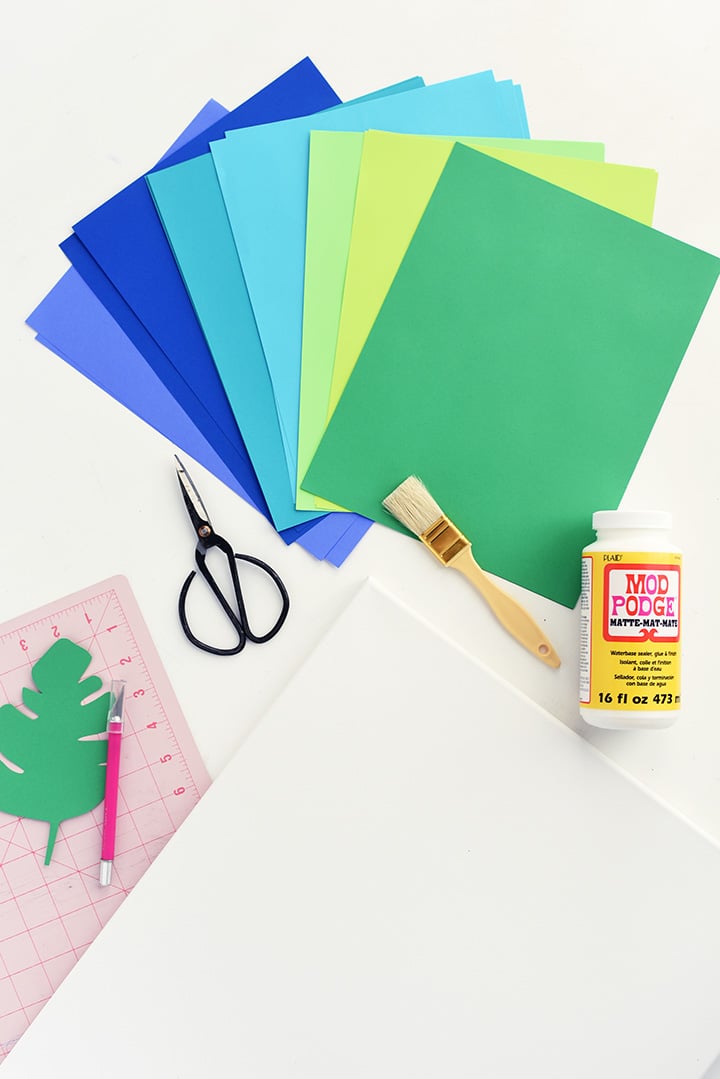 Prep the space.
Here are the supplies you'll need:
– Astrobrights Papers. We used:
Terrestrial Teal™
Gamma Green™
Blast Off Blue™
Martian Green™
Terra Green™
Lunar Blue™
Venus Violet™
– Additional supplies include: Scissors, Mod Podge in matte finish, paint brush, exacto, canvas (we used a 16×20)
Set out the paper, books for inspiration and scissors
Get creative.
The family can sit together and start cutting leaves. I was obsessed with the monstera leaves, my youngest was into cutting blades of grass and my eight-year-old was focused on long stemmed leaves.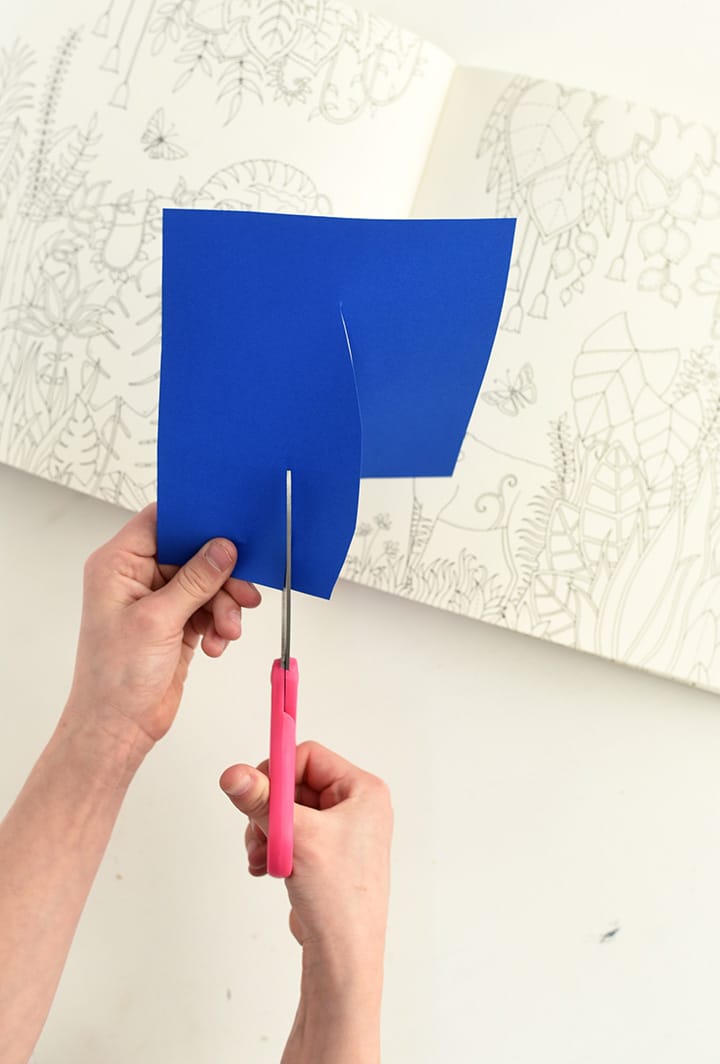 Steps:
Cut out leaf shapes. Adults and older kids can use an exacto to cut out details if you'd like.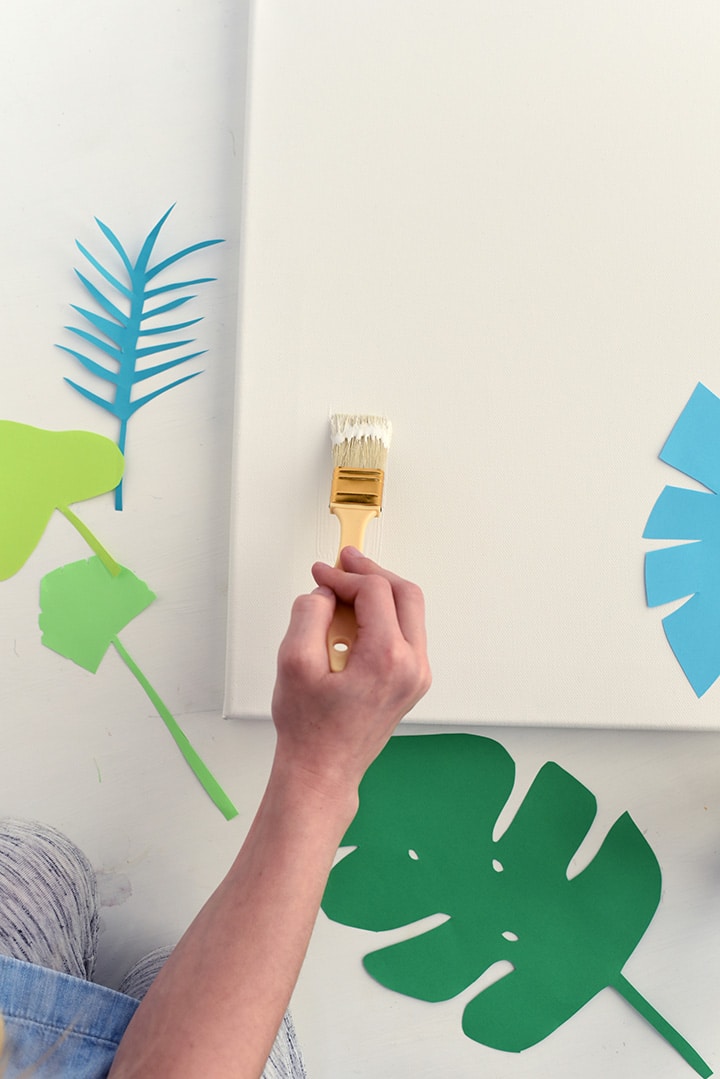 2. Mod Podge leaves onto the canvas. We all took turns placing the leaves in their places on the canvas. Make sure you smooth out paper leaves so there are no bubbles.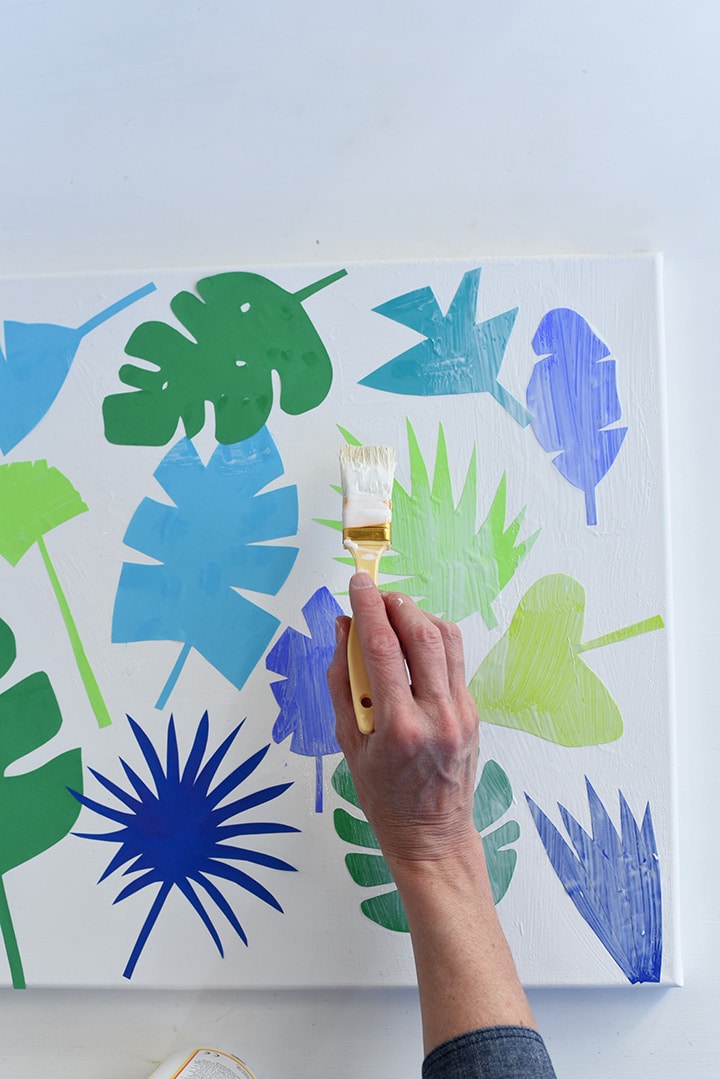 3. After the leaves have dried, brush a final coat of Mod Podge over the entire canvas.
4. Let dry. Hang your creation!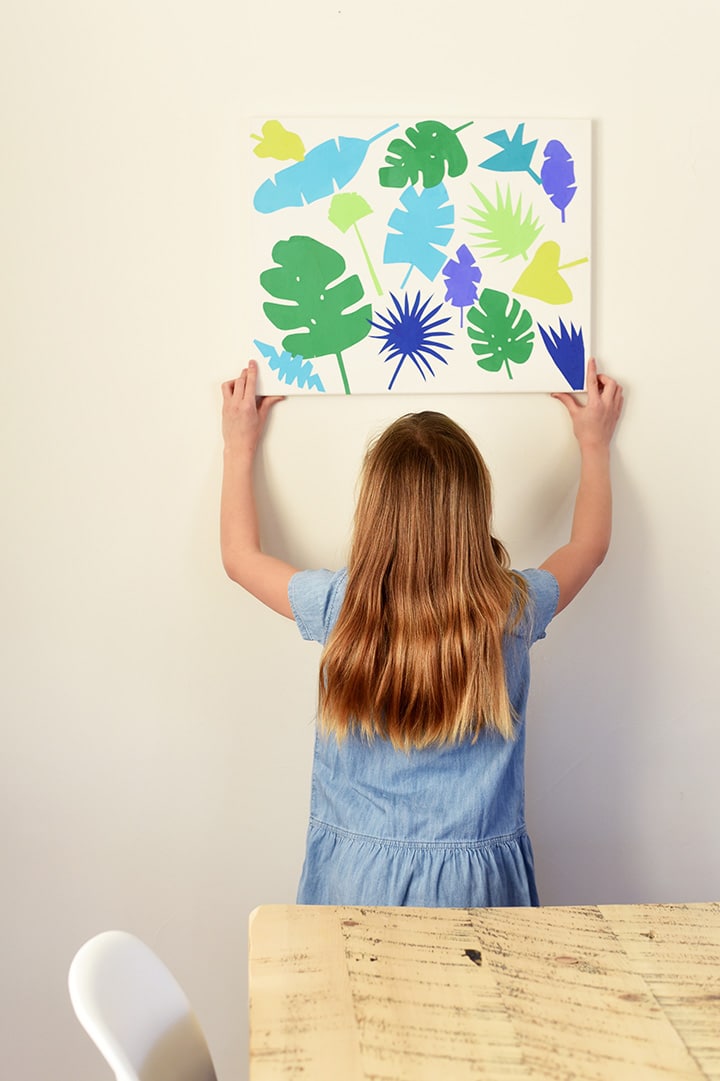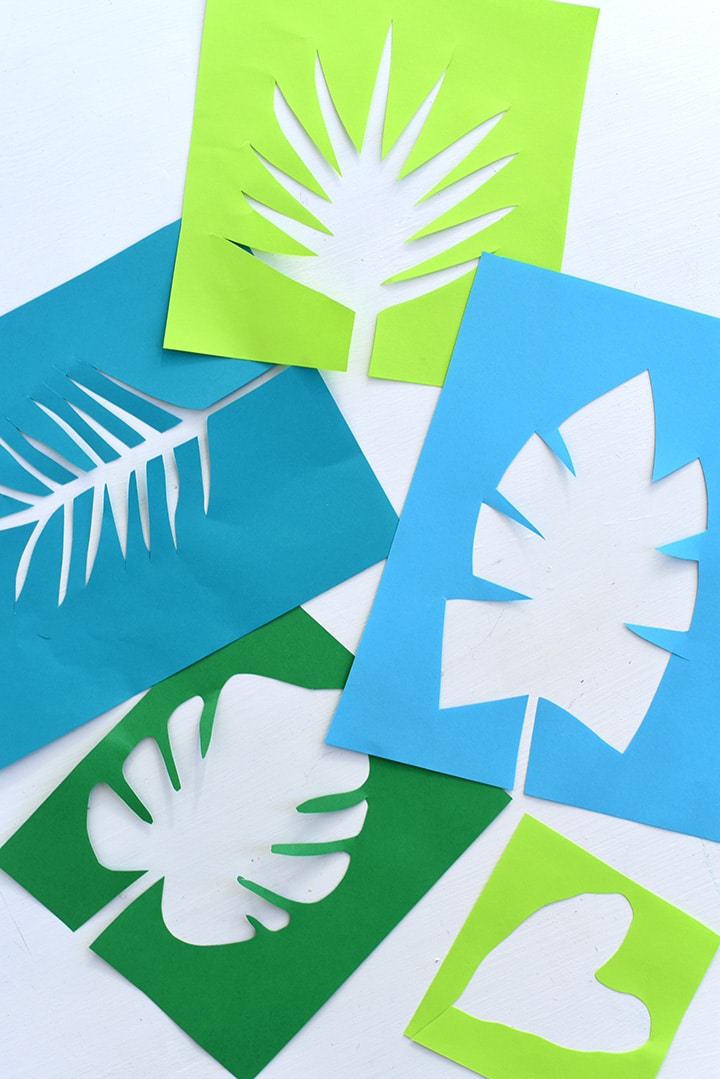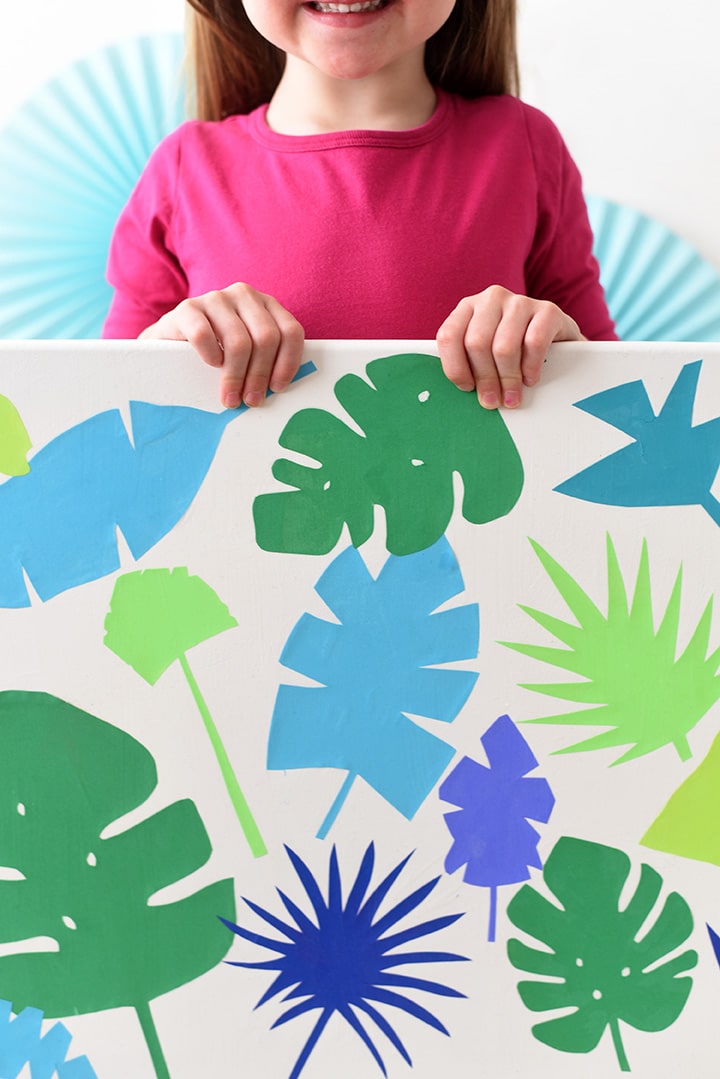 Extra tips:
Take your time and allow the kiddos to work at their own pace. If you do half of the project on a Saturday afternoon, take a break and return to the project that next day.
Create a happy space. Have healthy snacks on hand and turn the music on!
Have enough supplies on hand. Extra is okay!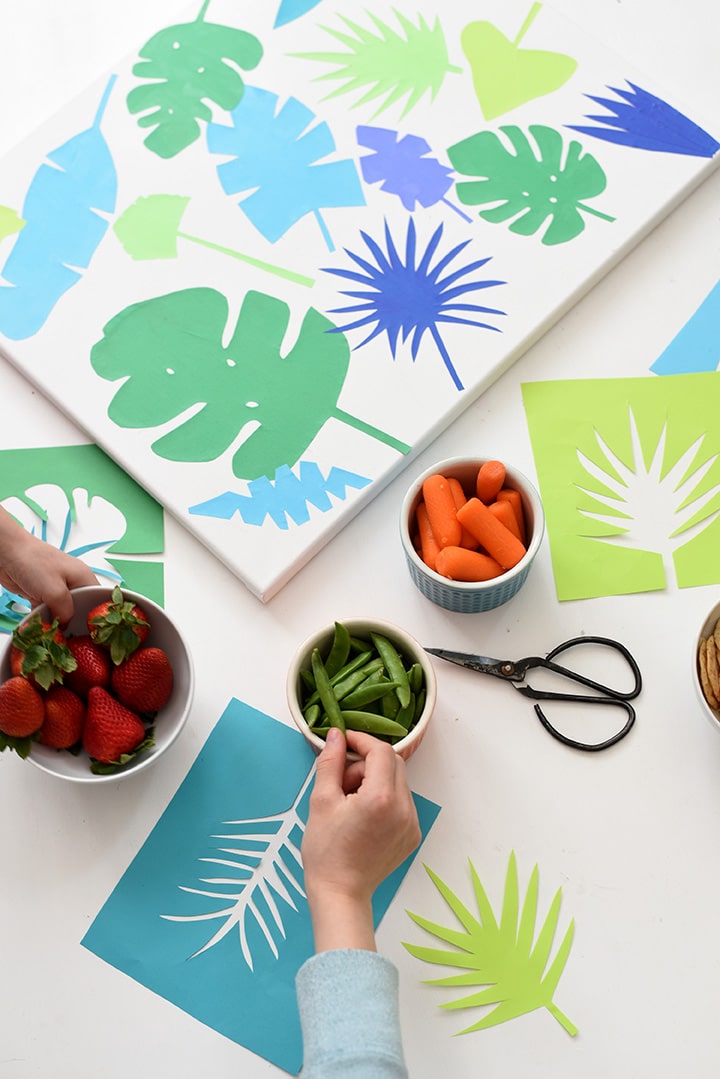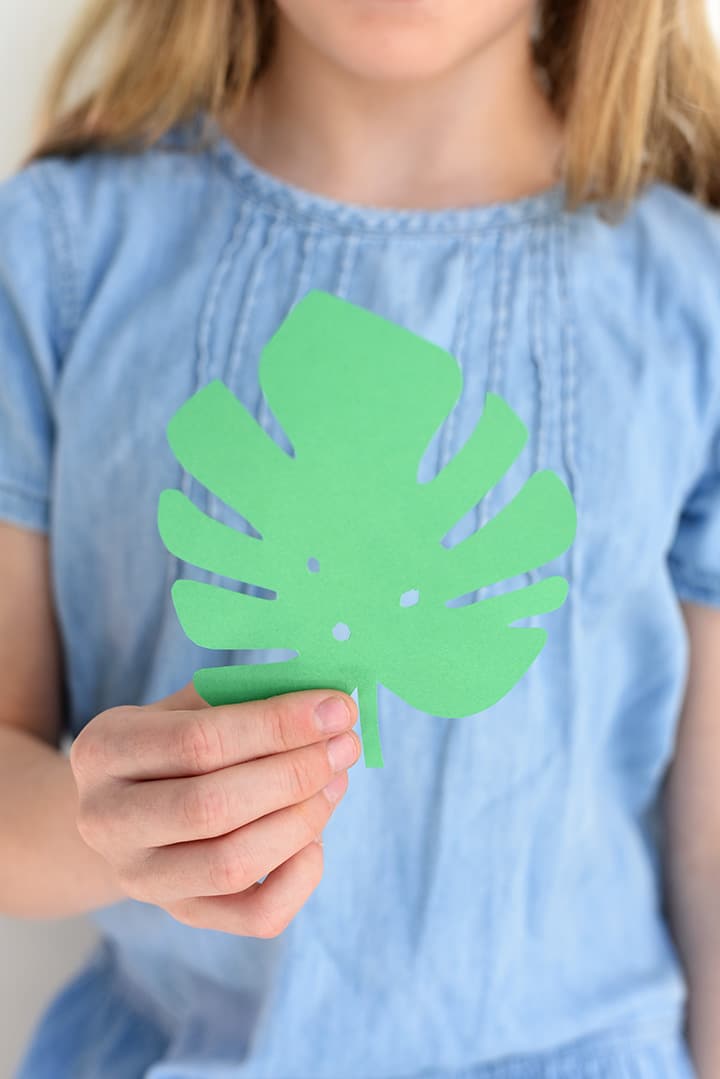 You can see the project on the AstroBrights blog, along with some other great DIY ideas! Now we are trying to decide our next family project with AstroBrights. Calla is hoping to do an underwater inspired collage with the gorgeous shades of blue…