DIY Natural Dye Dish Towels
This is a sponsored conversation written by me on behalf of Lysol®. The opinions and text are all mine.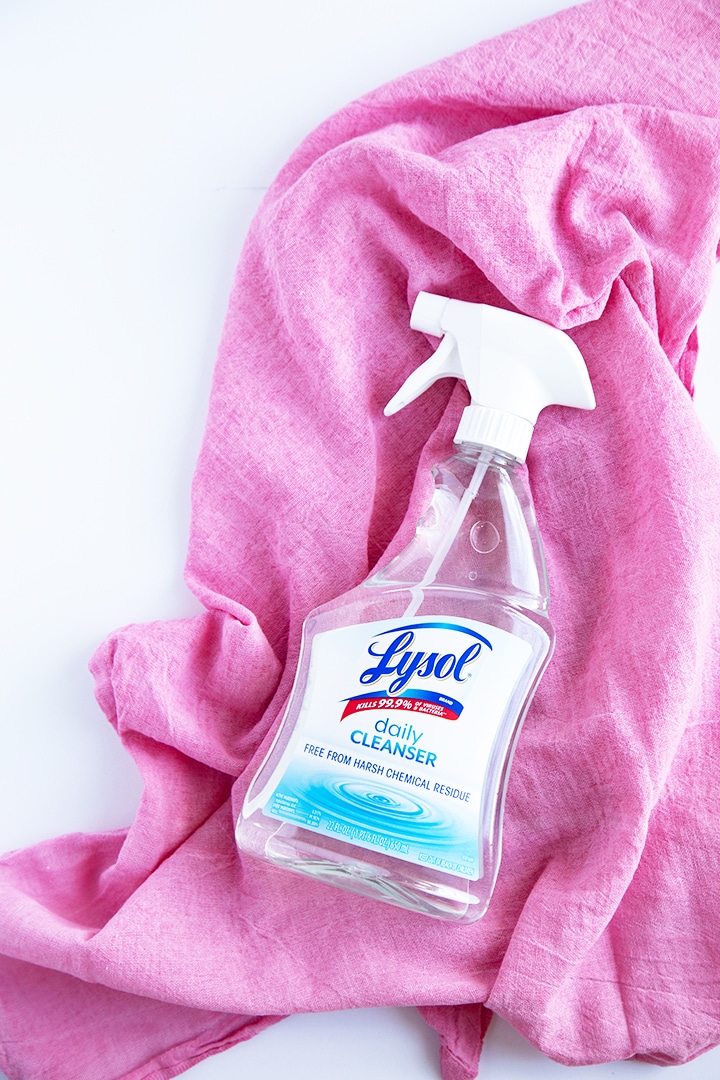 If you do not know – we are a bit obsessed with dyeing fabrics with natural dyes. We have done countless projects using (our very favorite) indigo dye. A few summers ago we dyed a huge tablecloth using the spice turmeric. I have wanted to try using tea or dried flowers as a dye for some time. I was at my local natural food store and grabbed a bunch of dried hibiscus flowers and could not wait to give them a try. We have partnered with Lysol® to talk about the new Lysol® Daily Cleanser.
Now, it's not just craft projects that we use the natural supplies for. We're always looking for other home products that are less toxic for our family. We are happy to have found the new Lysol Daily Cleanser Spray at Target. This cleanser contains only 3 simple ingredients and is free from ammonia, fragrances, and dyes. Each spray kills 99.9% of germs without all the nasty chemical residues (note, only the spray kills 99.9% of germs – the wipes are great too, but a little less potent).  To disinfect, spray the surface until it is thoroughly wet and let it stand 10 minutes before wiping. You can use this on food contact surfaces too – like cutting boards. This is our new go-to daily cleanser spray!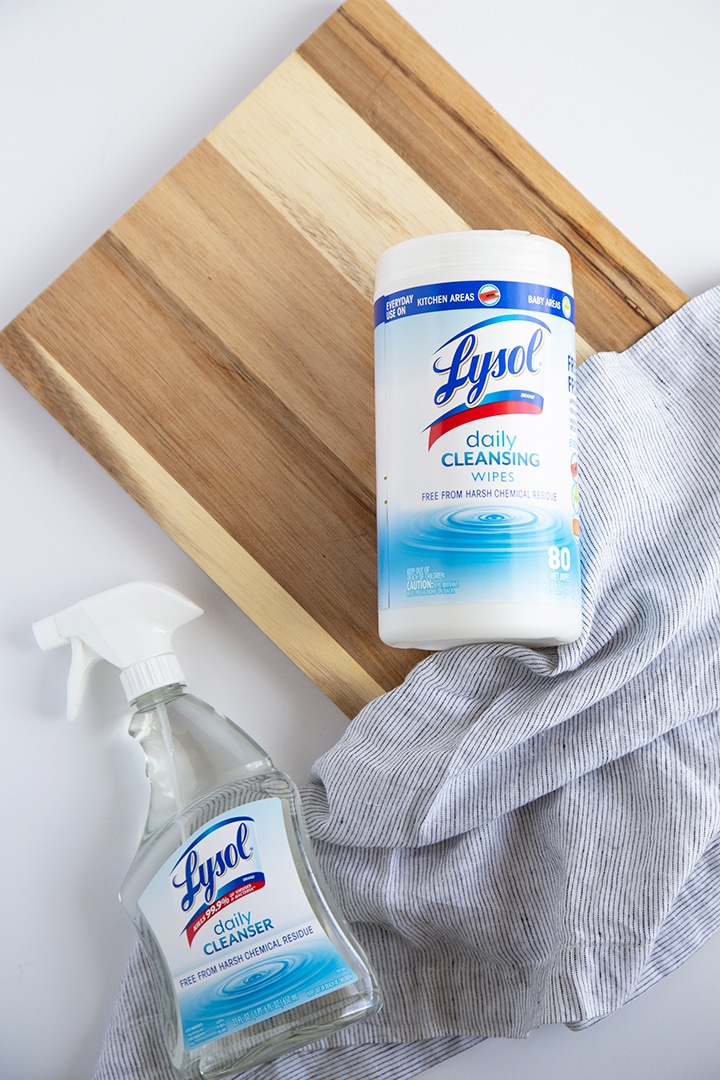 Ok, are you ready for the DIY Natural Dye Dish Towel tutorial?! You too will become slightly obsessed with dyeing any cotton or linen fabric that you might have lying around! Dyeing fabric can get a bit messy, so having the Lysol Daily Cleansing Spray & Wipes on hand was perfect! Quick and easy clean up for a messy project is key.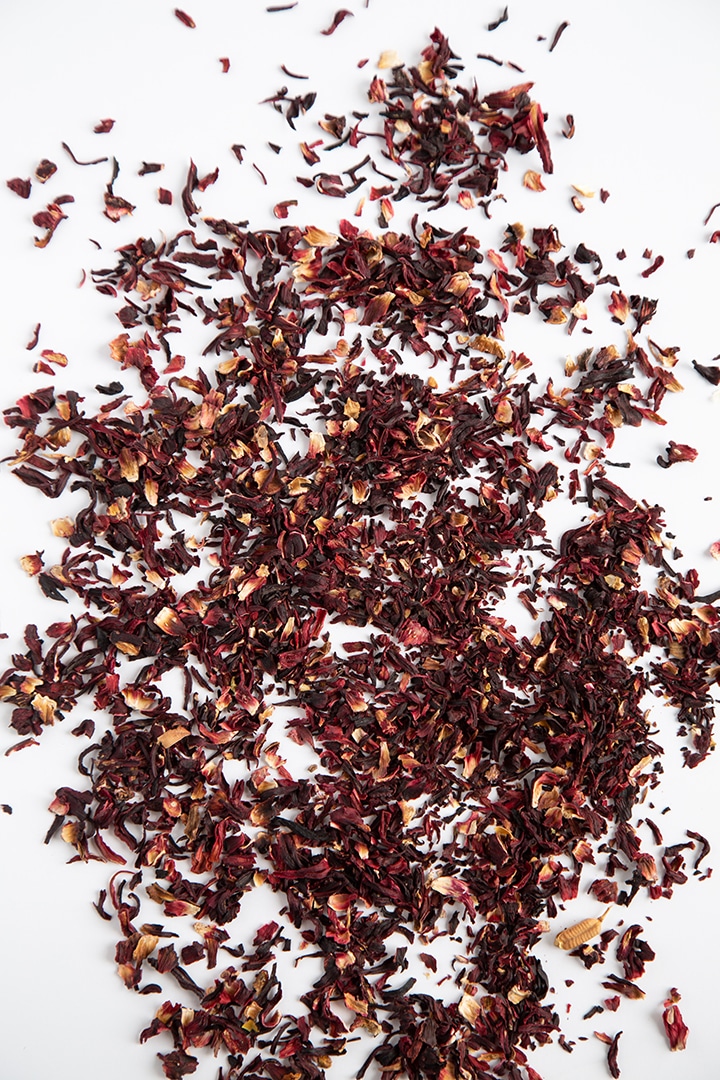 Natural Dye Dish Towels Supplies
Dried hibiscus flowers (find at a local natural foods market in loose tea section)
Large pot of water
White vinegar
Flour sack dish towels
Steps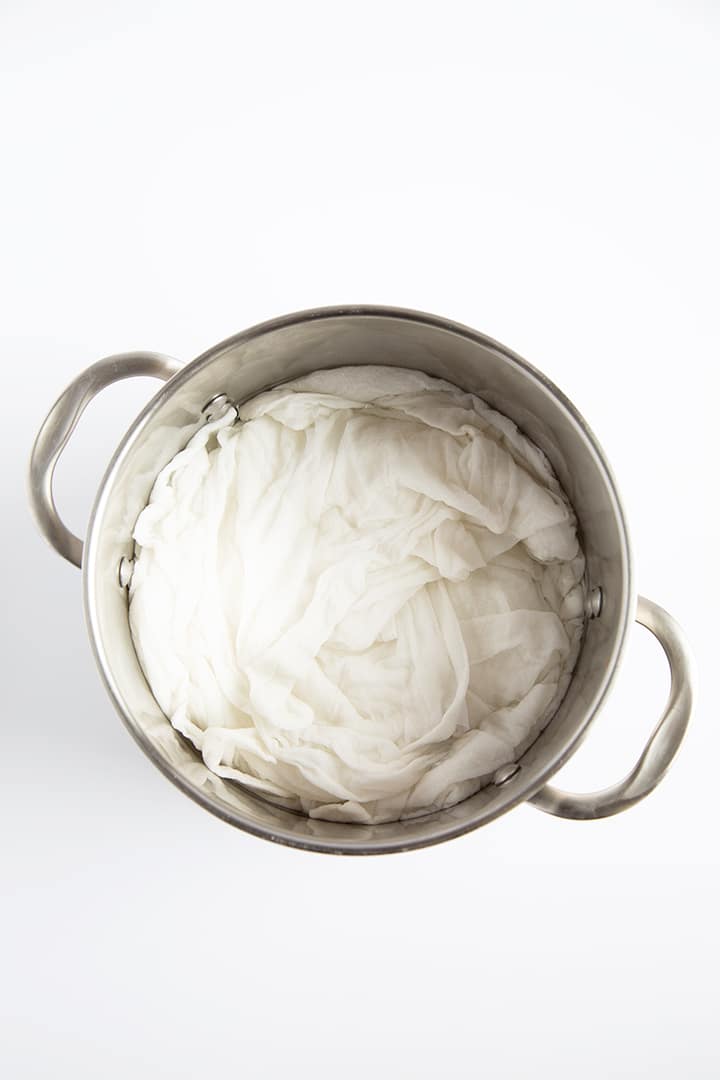 Before you start the actual dye process, you have to get the cotton fabric ready for the natural dye. Since I was using a flower to dye, vinegar and water will make the cotton take the dye. I used 1 part vinegar to 4 parts water (I actually filled the pot with 2 cups vinegar and 8 cups water). Allow the vinegar and water to bowl and then simmer the fabrics for one hour.
Let the fabric cool and then rinse before dyeing.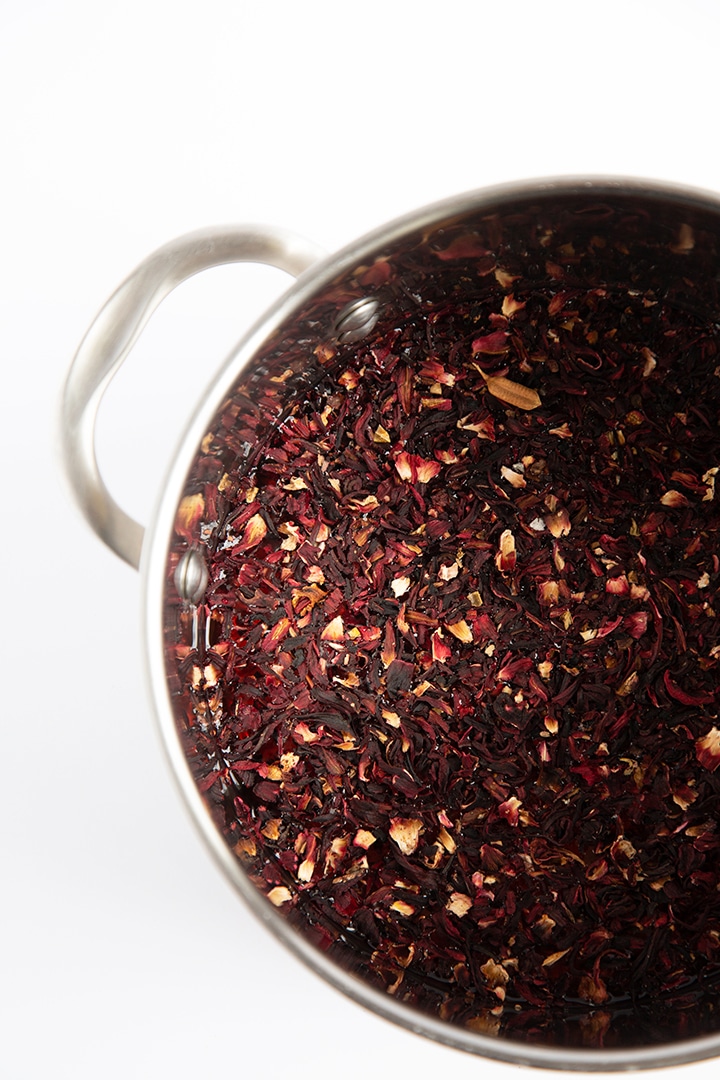 In another pot, add the hibiscus flower (about one and half cups) to 10 cups water. Bring to a boil for about 30 minutes. Then bring to a low simmer.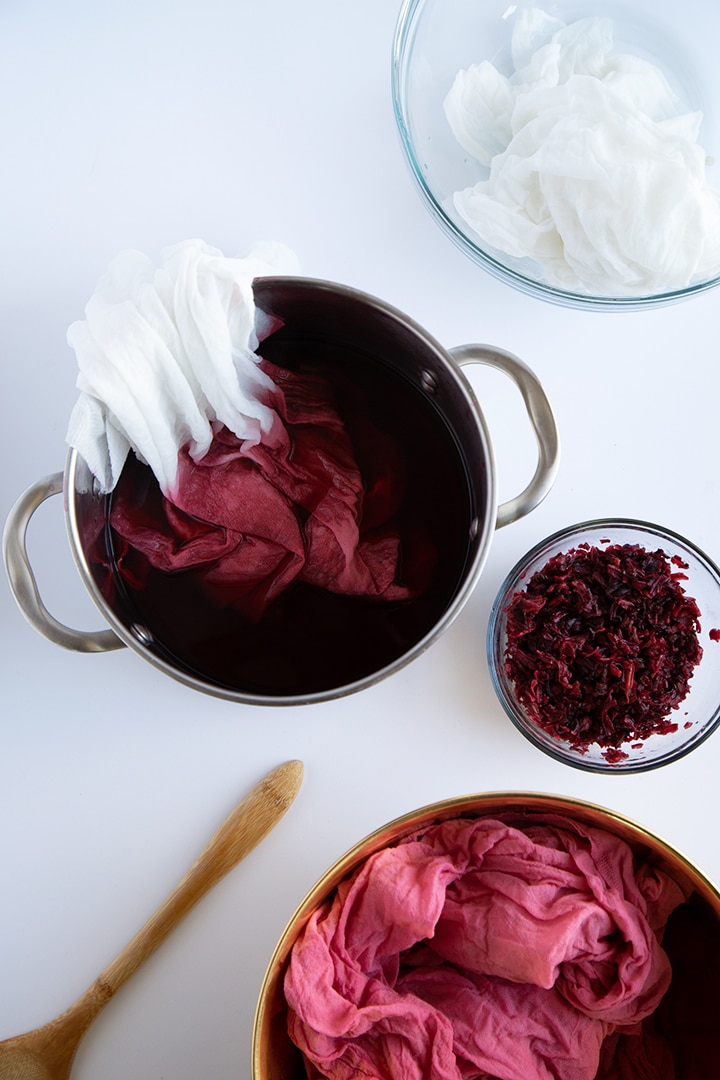 Now place the fabric into the dye. I kept mine in the dye for about 20 minutes. Hang to dry outside. The color will be lighter once dry.
Wash and dry and enjoy the beautiful pink towels! Please note that the Lysol cleaners will not clean up dye.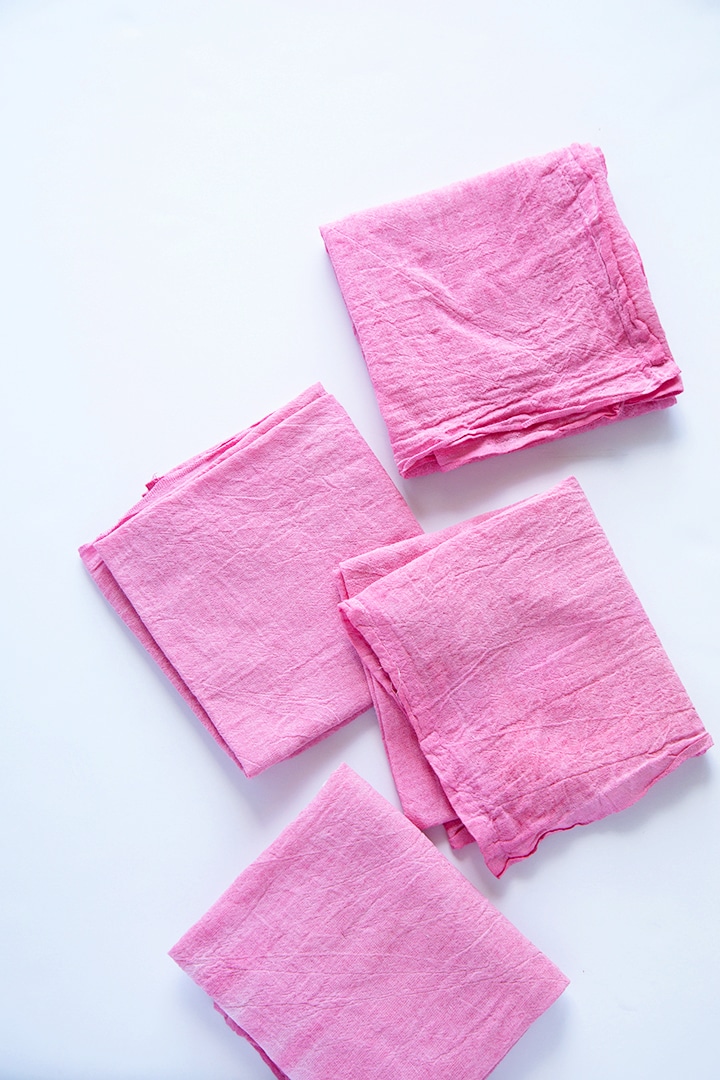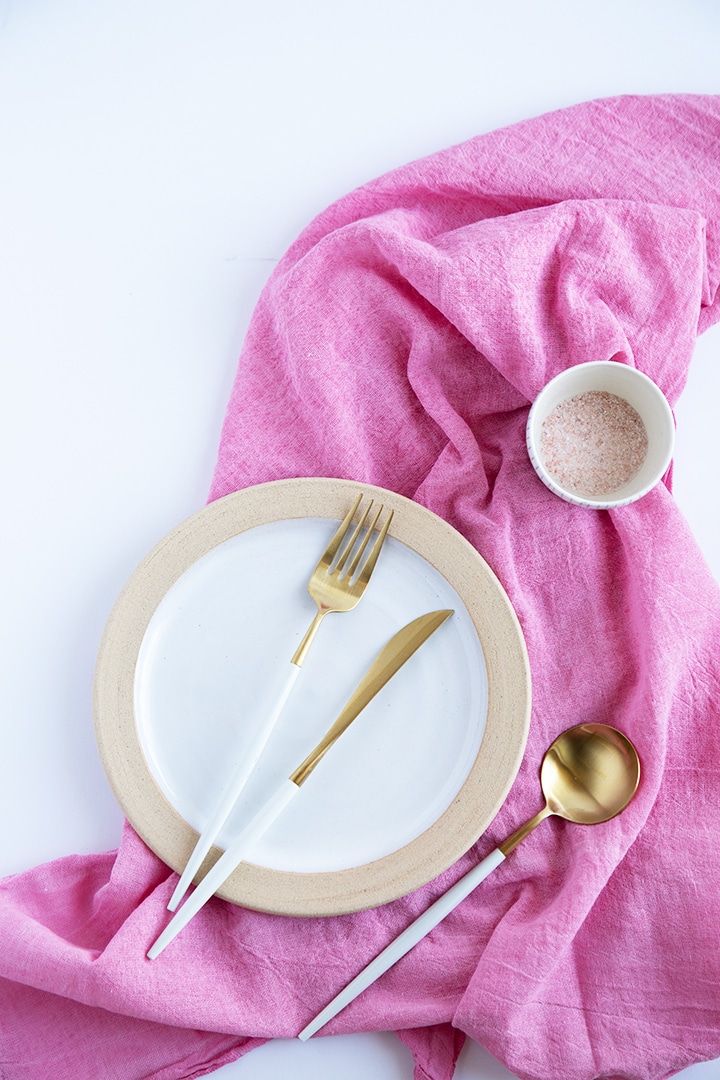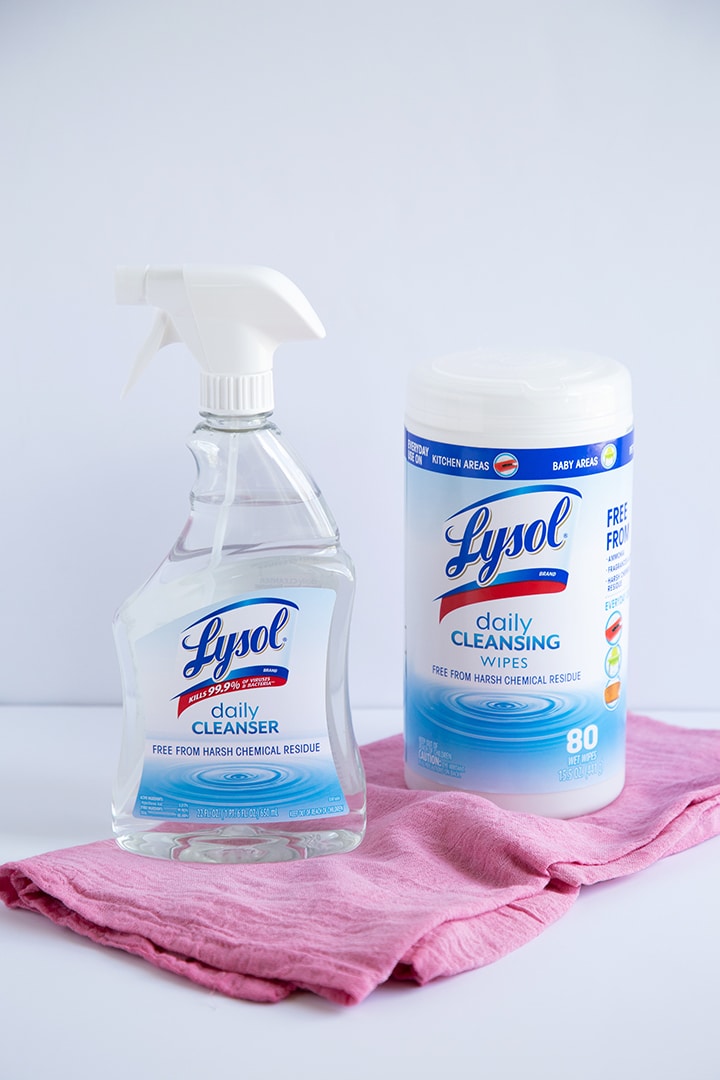 Now I want to make a tablecloth or beach blanket using this dyeing method.
The new Lysol Daily Cleanser Spray and Wipes are available at Target in the home cleaning aisle. Grab some on your next Target run!
Photos by Sara Albers.