DIY Wool Blanket + We Are Knitters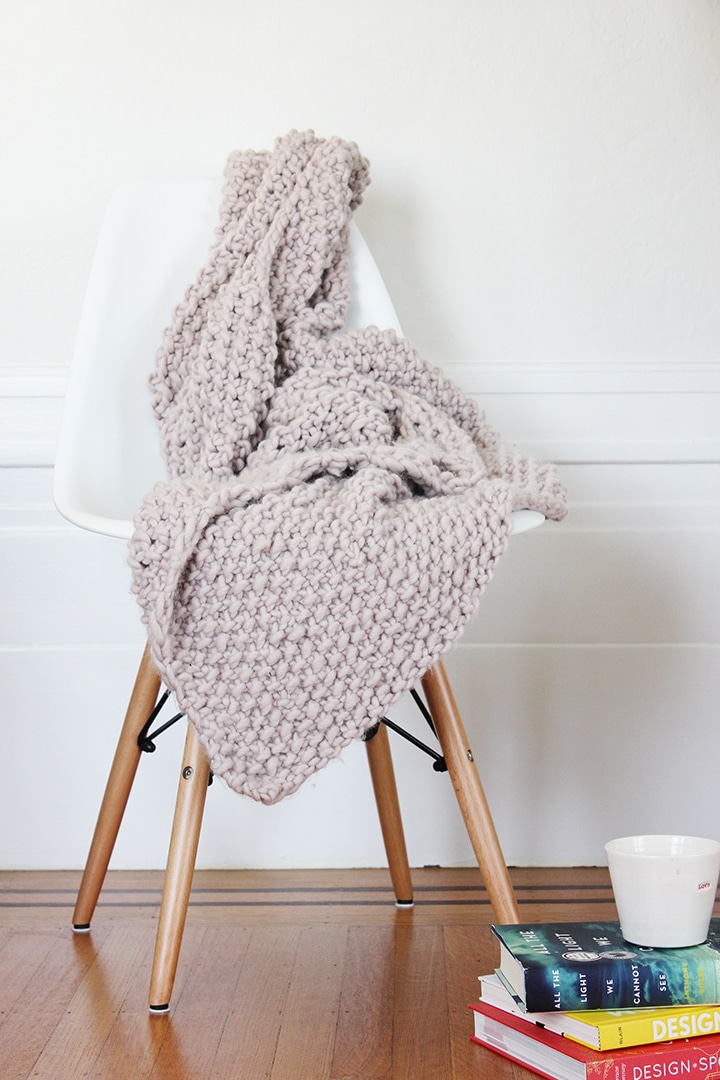 One of my goals for the year is to learn a few new skills, especially crafting or making skills. So when We Are Knitters reached out to us about working together – we jumped at the chance. Our grandmother, Alice was an avid crocheter and knitter. She taught me how to knit when I was in college. I still remember sitting on the couch in our living room over Christmas break my freshman year with my Nana. I knitted  here and there for a year, knitting mostly scarves. So, starting to knit again fits into my 2016 goals of a new crafting skill because honestly I never really got very good at it! Here goes my journey of knitting my first DIY wool blanket with We Are Knitters and you guys can make one too. We are giving away the We Are Knitters Udon Blanket kit on an Instagram giveaway today!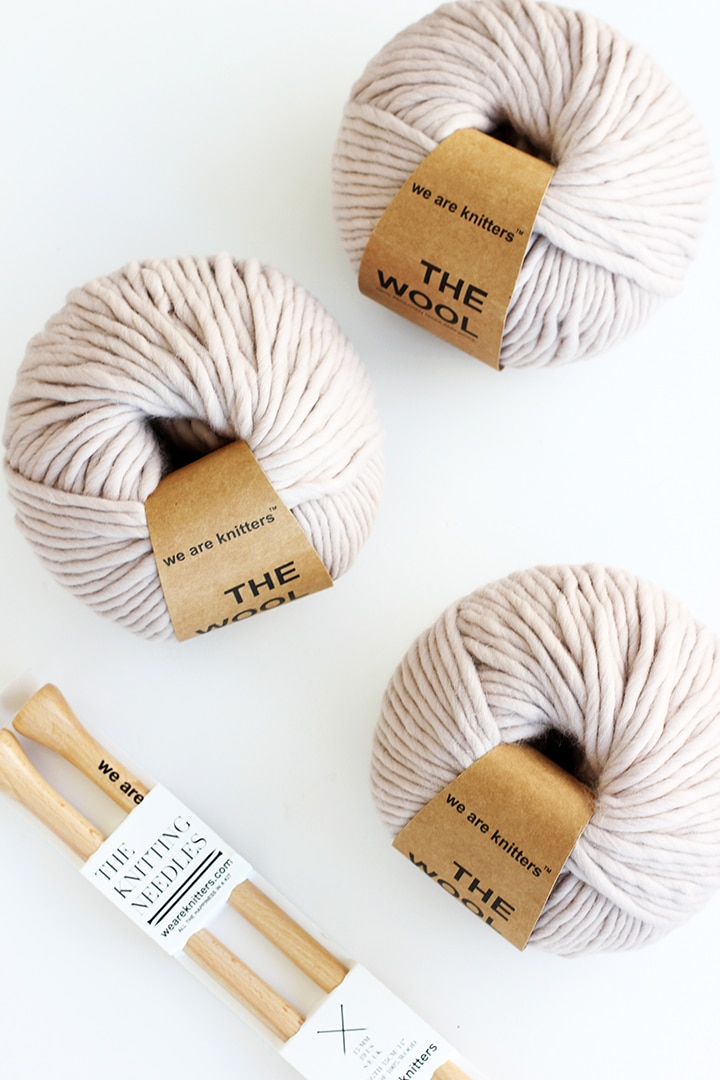 We Are Knitters has beautiful knitting and crocheting kits from basic to advanced level. The kits are 100% peruvian wool with gorgeous big beechwood needles. The packaging is simple and sustainable. Kits range from scarves to baby blankets to cardigans to hats and more. I started back into the knitting game with their Udon Blanket Kit. To be honest, I probably should have started with a scarf! I was a bit overwhelmed at first but got into it. Their online instructional videos were a life saver  – from casting on and off, to a knit and purl stitches. And it sure does help that my friend Heather is a wonderful knitter too and was nice enough to knit with me. My mantra became – Knit, Purl, Knit, Purl, Knit, Purl…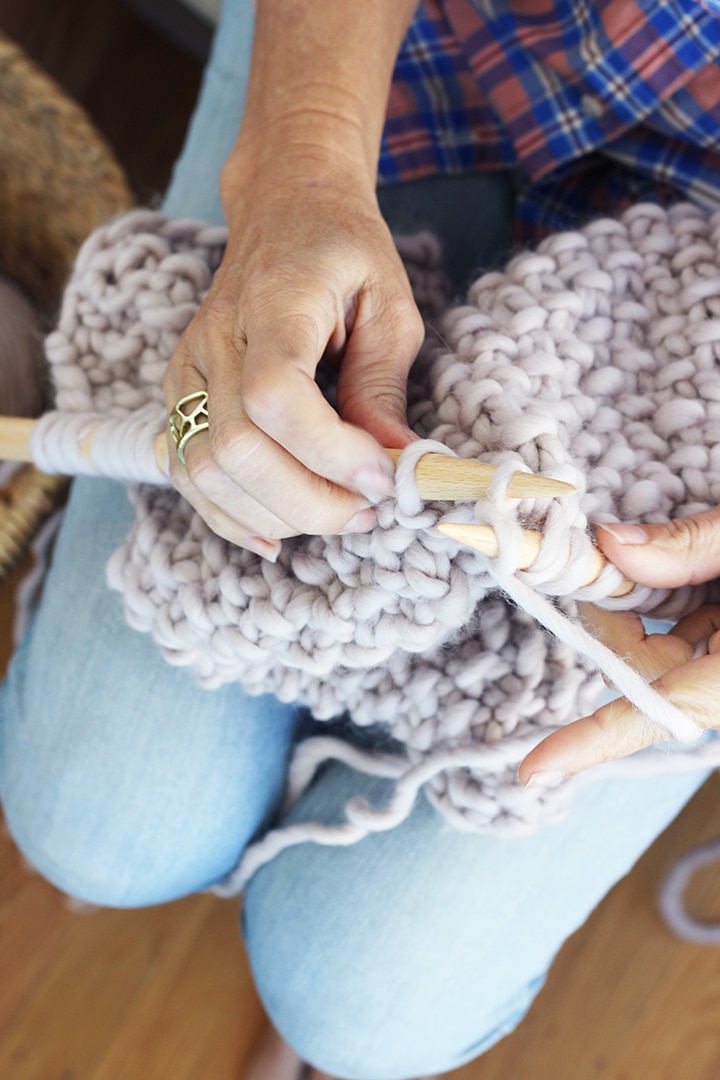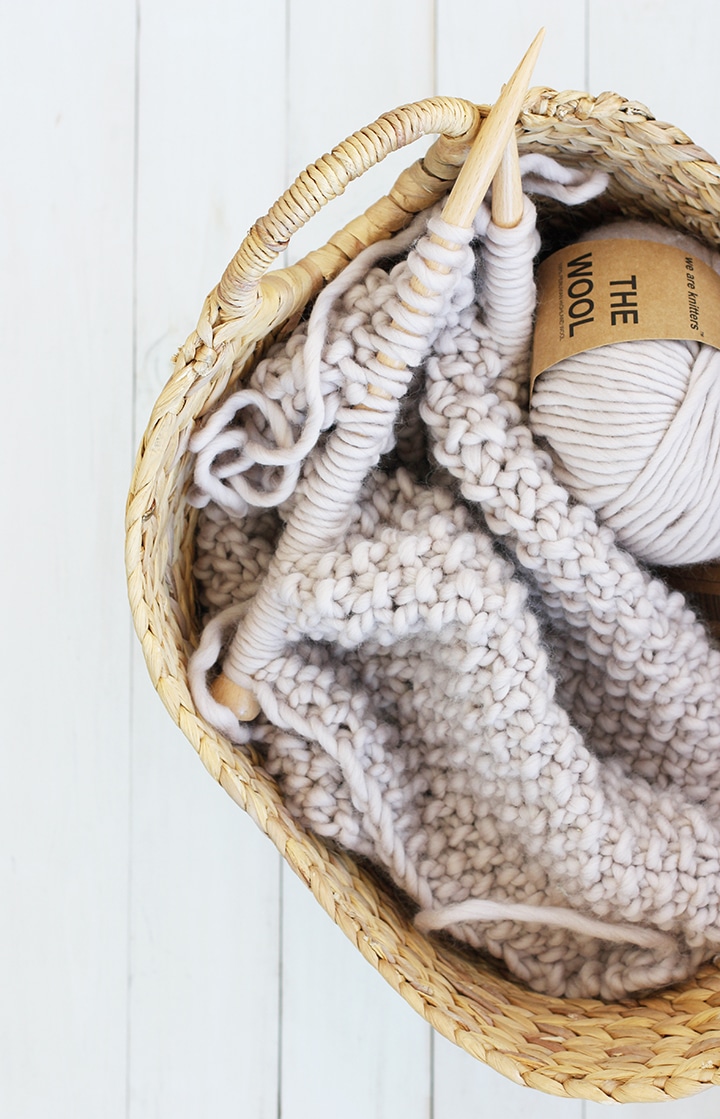 Once I started really getting the hang of knitting, I could not believe how relaxing and calming it was. While I was on my new knitting journey I came across an article on knitting in the New York Times, The Health Benefits of Knitting. I enjoyed reading this in the article, "Once you get beyond the initial learning curve, knitting and crocheting can lower heart rate and blood pressure and reduce harmful blood levels of the stress hormone cortisol." I completely agree with this statement! I can now understand why my Nana was always so relaxed while crocheting.
I love how the hand knit Udon blanket turned out! It it a beautiful blush color and I adore the big chunky and insanely soft texture. Harper has already "borrowed" it for her room. She is calling it her reading blanket!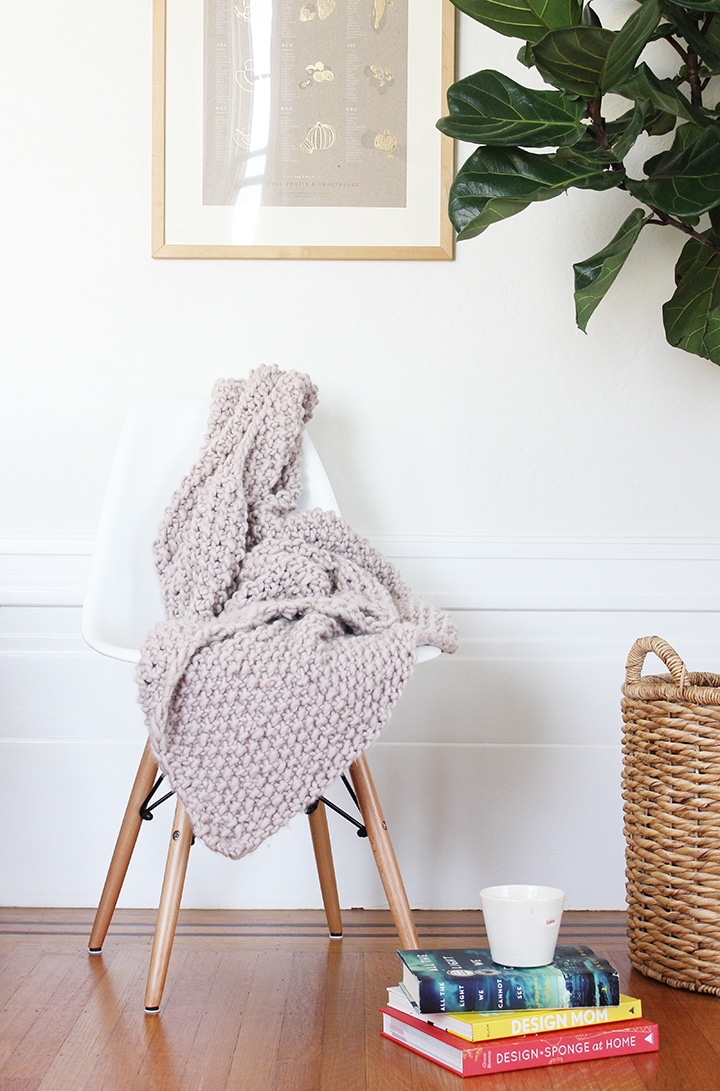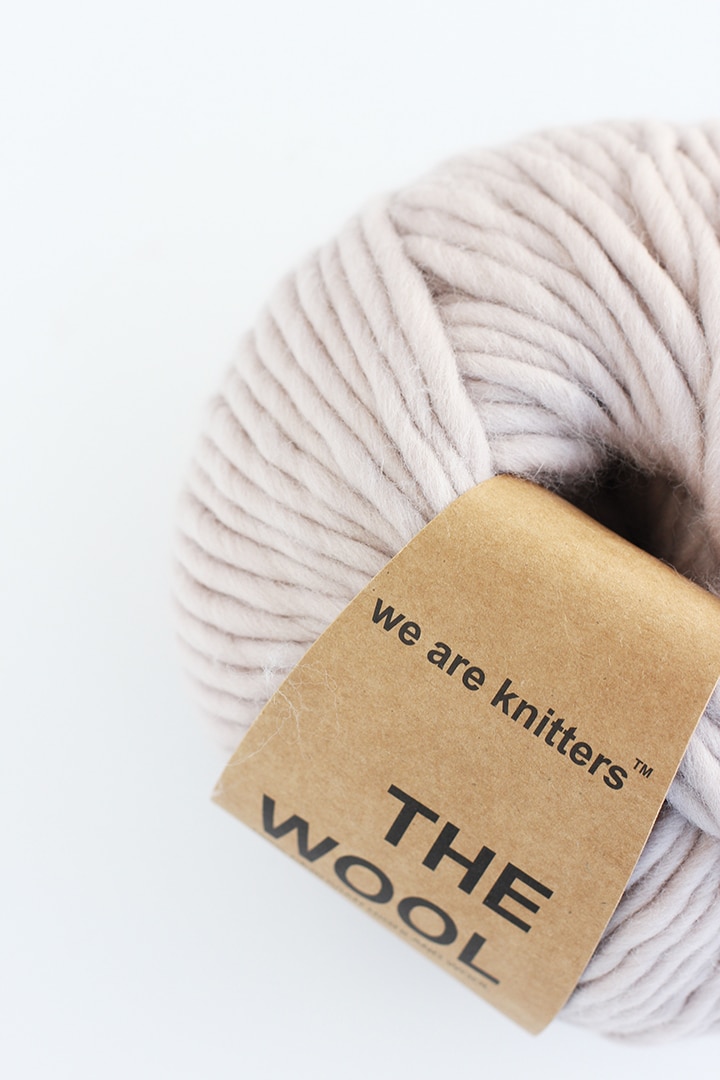 I am excited to continue exploring other knitting projects. I have my eye on some other beautiful yarn and kits from We Are Knitters. I am thinking the Downtown Snood in olive is right up my alley.
GIVEAWAY alert! Are you  thinking about learning a new crafting skill? Well, you are in luck! We are giving away an Udon Blanket Kit over on Instagram. The giveaway is from March 3 through March 6. Head over to our Instagram to enter!
All photos by Sara Albers.
Thanks to We Are Knitters for sponsoring this post. Thanks for supporting the brands that help support Alice & Lois.