Free Printable Dinosaur Lunchbox Notes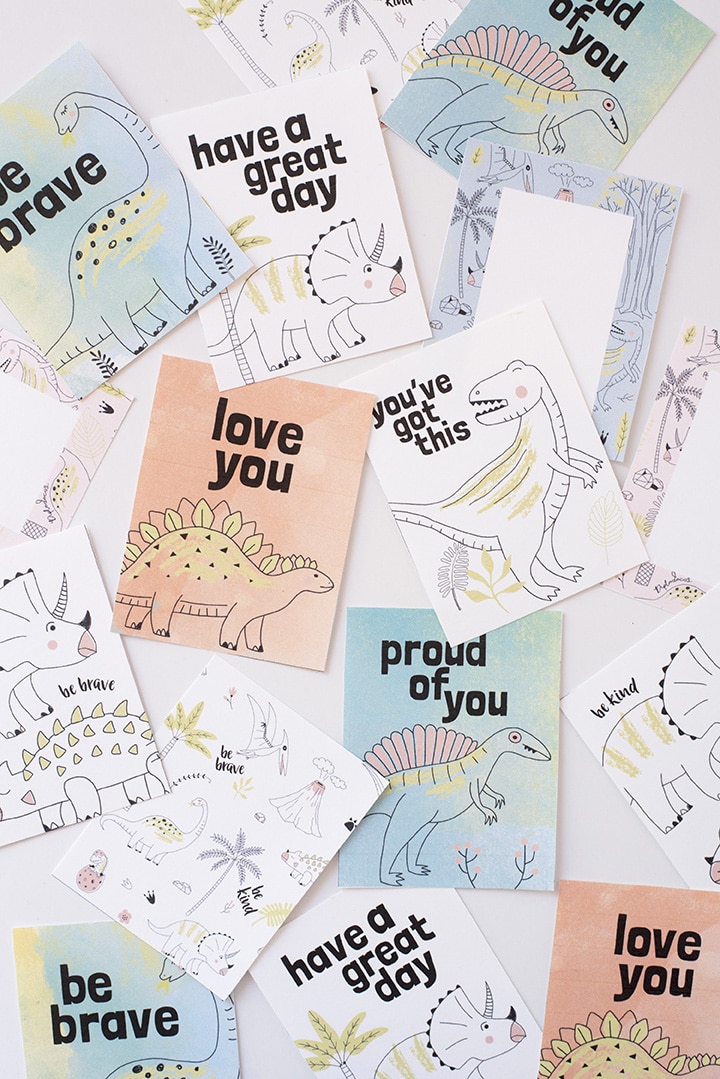 We're so excited to team up with Disney Book Group for their new release, We Don't Eat Our Classmates by New York Times best-selling author Ryan T. Higgins.
It's back to school time and little ones can feel a little anxious or nervous about going to school. New environments, new people, new experiences – you name it, there can be a bit of fear.
We even designed some cute Free Printable Dinosaur Lunchbox Notes with encouraging sayings for you to include in your kiddo's lunchbox.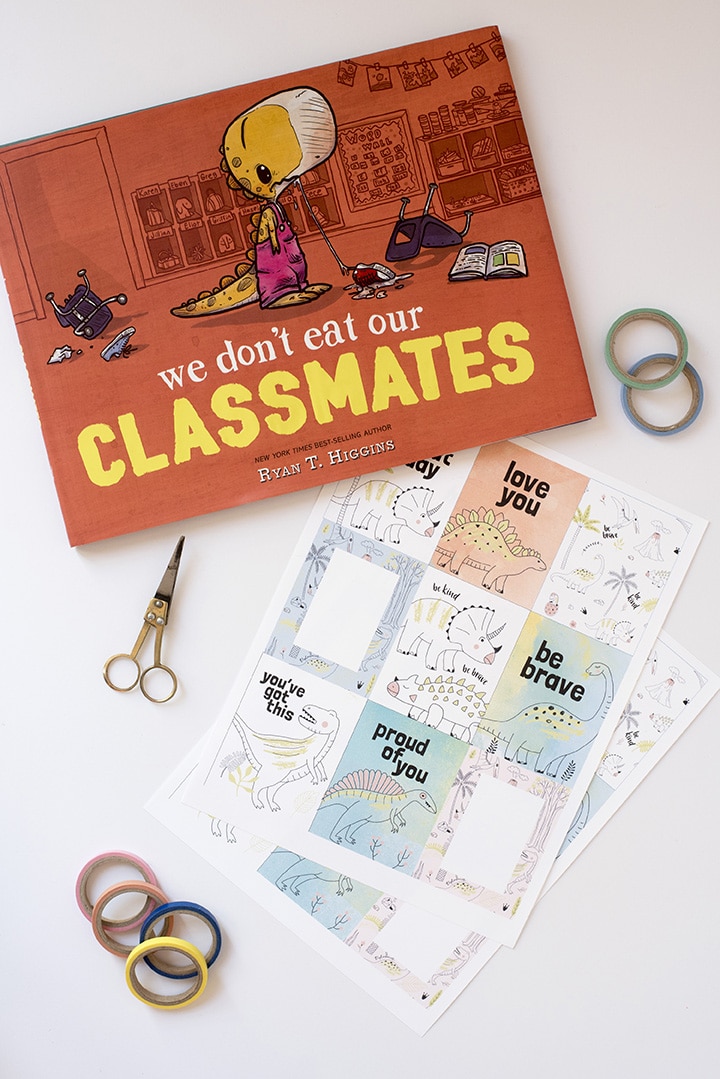 We Don't Eat Our Classmates is the perfect read during back to school season. The story follows a cute dinosaur, Penelope Rex, on her first day of school. She can't wait to meet her classmates, until she finds out they are all human. Because you know what dinosaurs want to do when they see a classroom full of humans? They want to chomp them up of course. But it's hard to make human friends when they're so darn delicious! That is, until Penelope gets a taste of her own medicine and finds she may not be at the top of the food chain after all…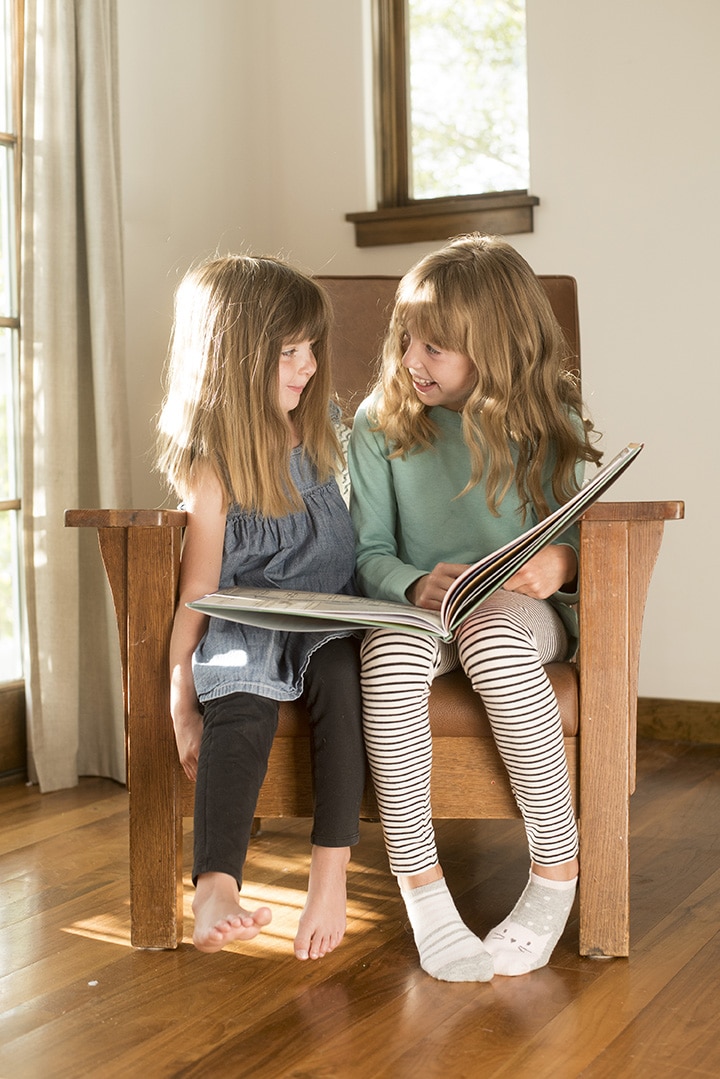 My girls both loved this book, the hilarious storyline, and the eye-catching illustrations by Higgins. The few weeks leading up to the first day of school, we like to start reading books about school and making new friends.
We Don't Eat Our Classmates certainly made my four-year-old squeal with laughter and allowed us to talk about meeting new people at preschool and ways to react to situations that might make her feel nervous, like meeting new teachers and students. It allows kids and parents to explore school anxiety with some humor.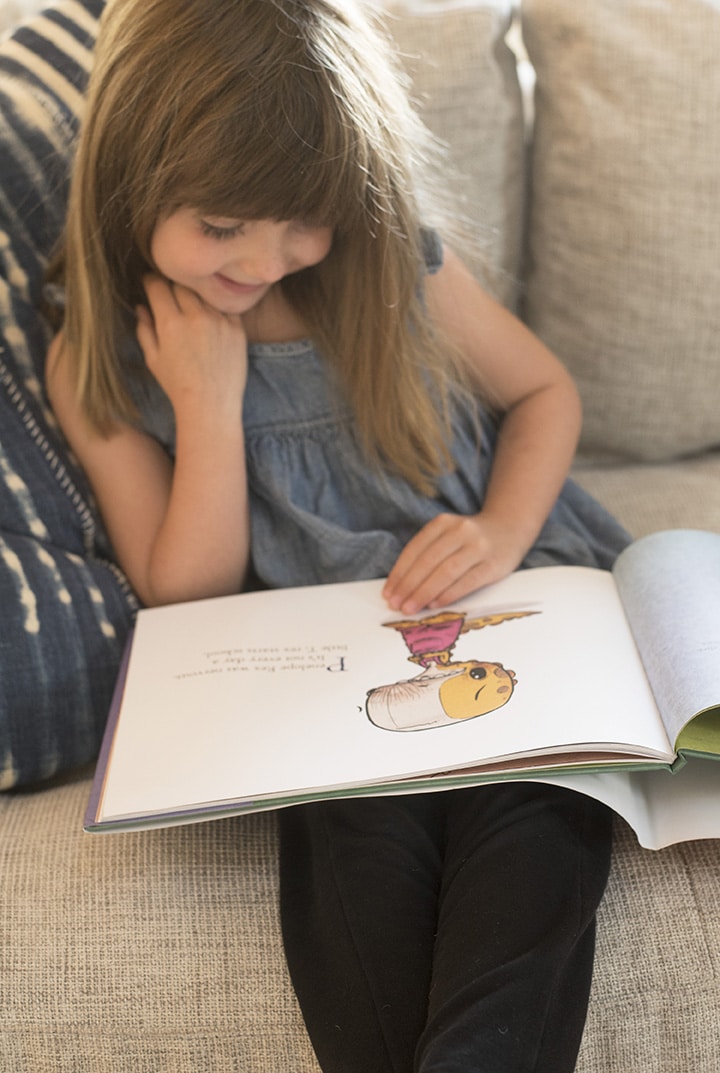 Both Sara and I love adding little sweet notes in our girls' lunchboxes reminding them that we're thinking of them. We've designed nine different lunchbox notes, inspired by Penelope in the book, for you to download and print.
Instructions:
Enjoy the free printable lunchbox notes. It's so great to give our kids a little reminder during the day that we love them and we're proud of them each school day.