Giving the Gift of Reading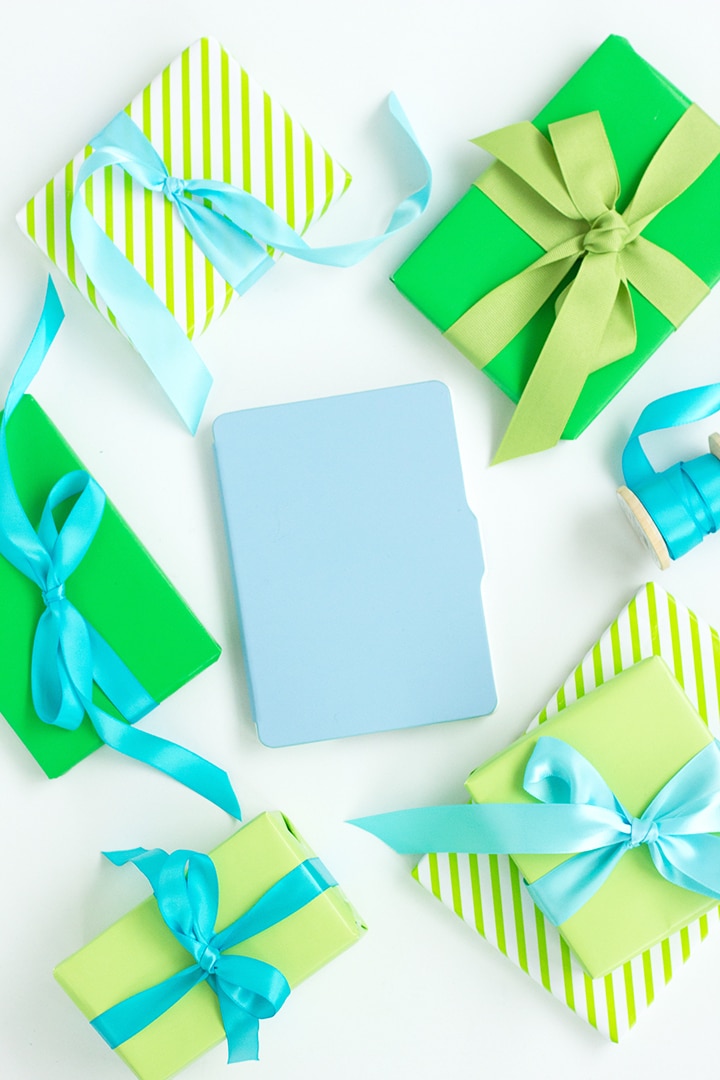 This holiday, we wanted to give more thoughtful and engaging gifts to the kids. One way we are doing this is gifting "experiences." We came up with a few different "experiences" for the girls – tickets to a musical, a special day out with dad and a trip to a favorite place with mom. We hope that they will understand and appreciate these gifts just as they appreciate and love the tangible ones. Another engaging gift we are giving the girls this year is giving the gift of reading. We are delighted to work with Amazon Kindle for Kids Bundle today to share how a new Kindle for our girls has been such a hit.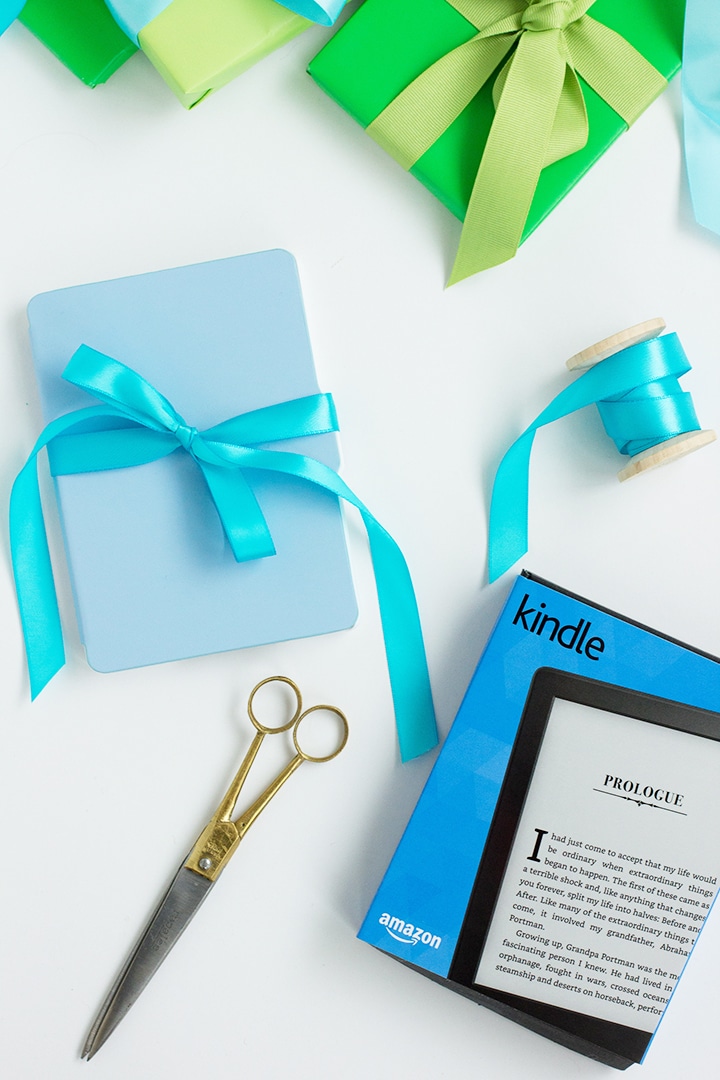 Kindle for Kids – Unleash the Imagination
Ok, a few things we love about the Kindle for Kids Bundle :
It's not screen time, it's book time. The Kindle is an e-reader, no internet browsing, games, or distractions. It is all about reading!
Learning features – there is a built in dictionary and a vocabulary builder.
Track reading – parents can track the kids reading and even set reading time goals.
Bundle – makes it easy! Kindle + kid proof case + 2 year warranty. Done!
Battery life – it lasts for weeks!
We were so excited to give the early Christmas presents to Harper (age 9) and Calla (age 7). They are both absolutely obsessed with their Kindles. Harper (age 9) has been reading hers constantly (when she wakes up, while eating breakfast, in the car, etc). I am so excited for all the books she will be reading on the long flight this holiday. We are already feeling like we truly gave the girls the gift of reading! Melissa and the girls were stuck on the runway for two hours yesterday and Calla's Kindle definitely came in handy.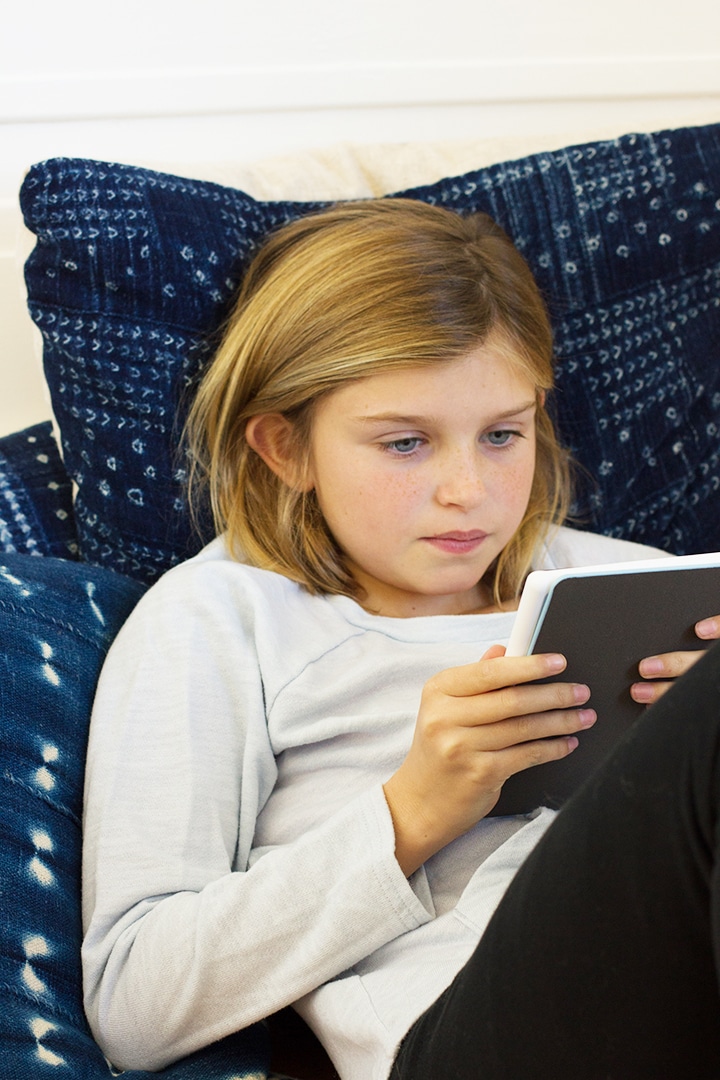 One of our favorite things about the Kindle for Kids is Amazon FreeTime. Kids can read books in a simple, fun, and safe environment. Parents can have peace of mind that kids won't access inappropriate content, or accidentally make purchases. Kids are rewarded with achievement badges when they reach their reading milestones, and a progress report keeps parents updated on total time spent reading and books read.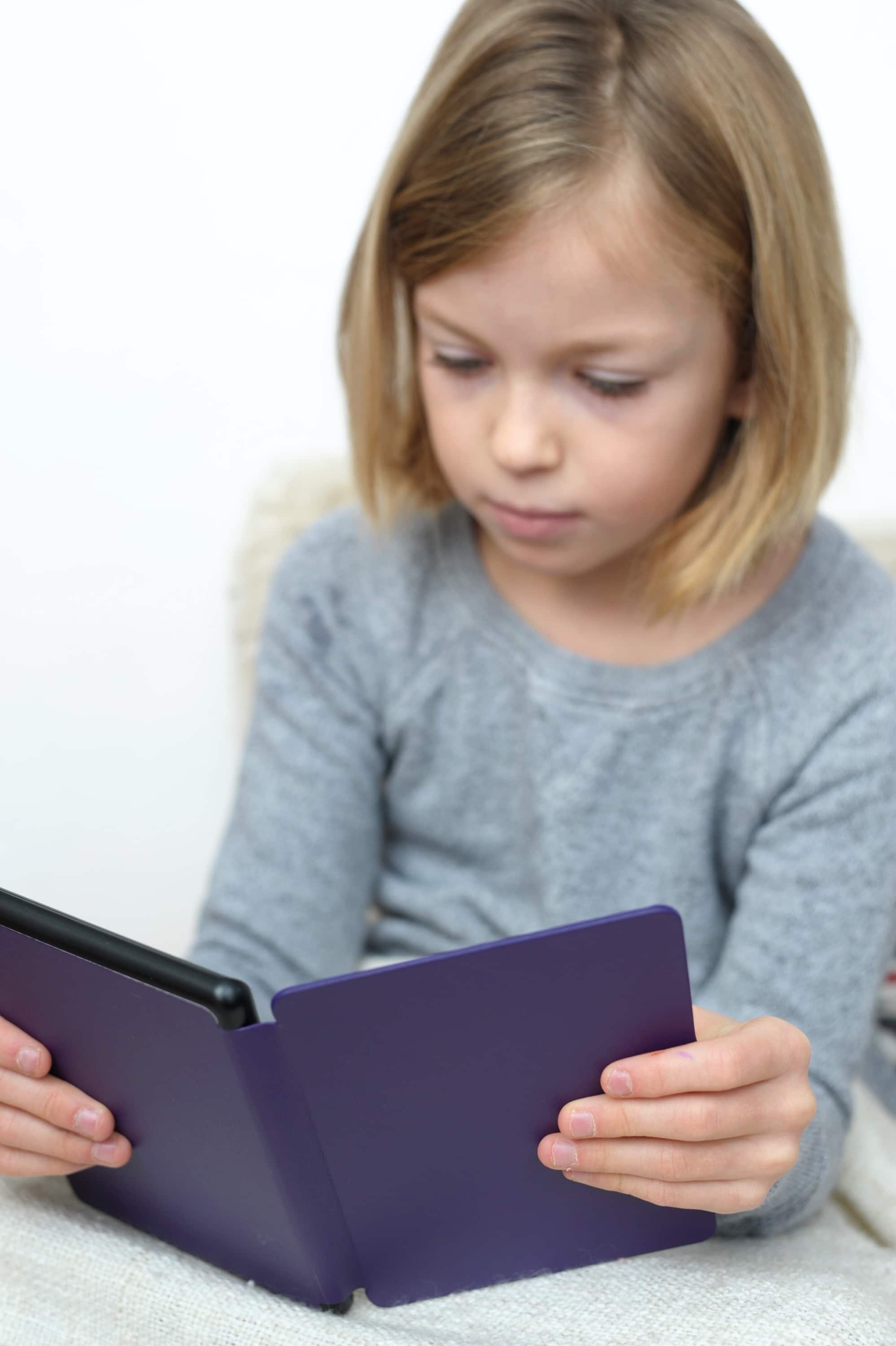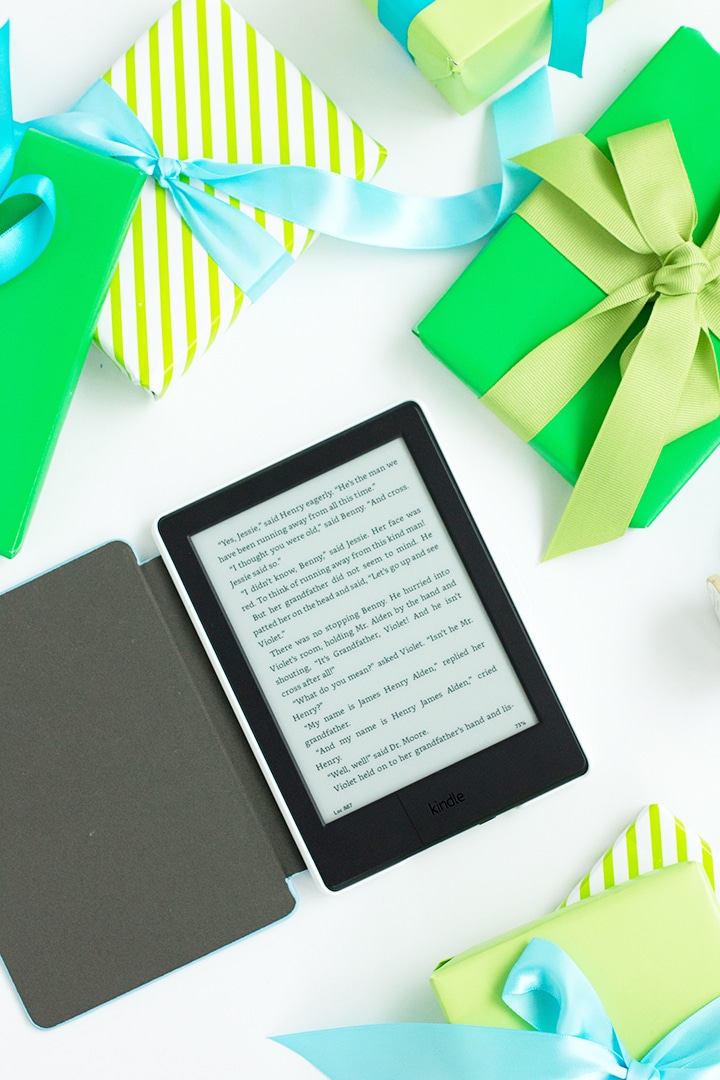 Photos by Sara Albers and Melissa Fenlon. all rights reserved.
This post was sponsored by Amazon, but all thoughts and opinions are my own.