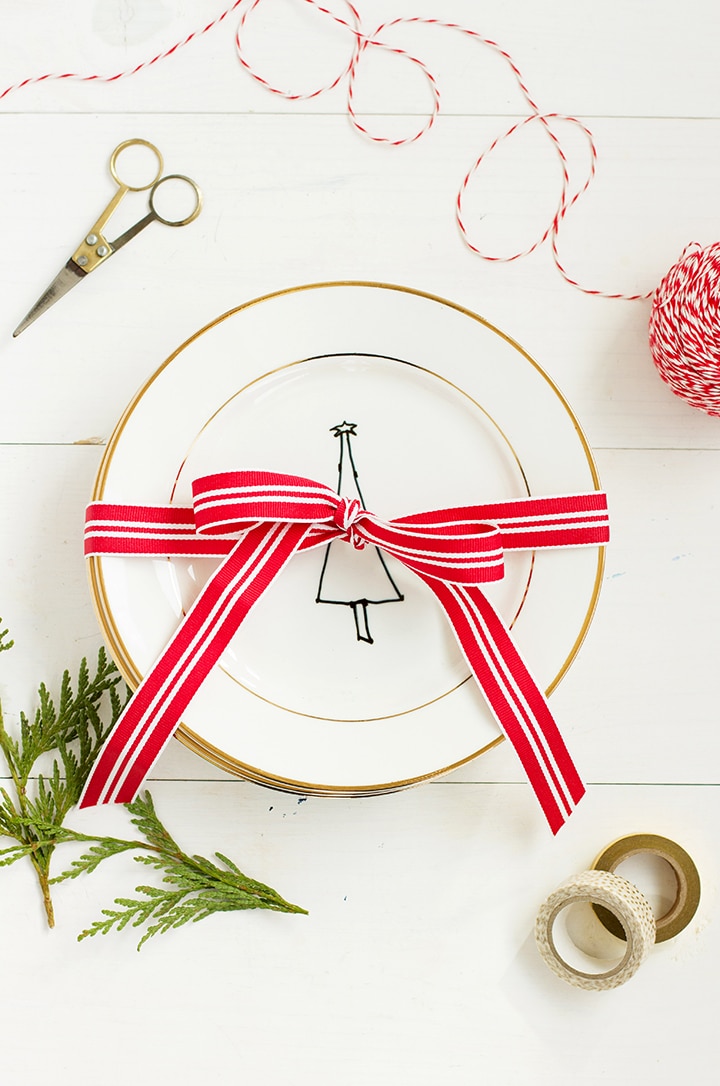 How do you make a gift special and personalized for your family? Do you make a scrapbook? Or frame a family photo? Every year we like to create a gift for our parents that incorporates a family photo or a shared family memory. So far we have kept things simple with a grandkids photograph or a photo book. This year, we have teamed up with CVS Photo to share a few holiday photo gift ideas that are anything but ordinary. We are so excited to share our ideas with you today and tomorrow. CVS asked us how we "Bring the Holidays to Life?" Photos, artwork, stories and collections are all things that bring the holidays to life through thoughtful gifts that celebrate family. CVS Photo makes it so easy to make unique and meaningful gifts.
Read more to see just how we did it!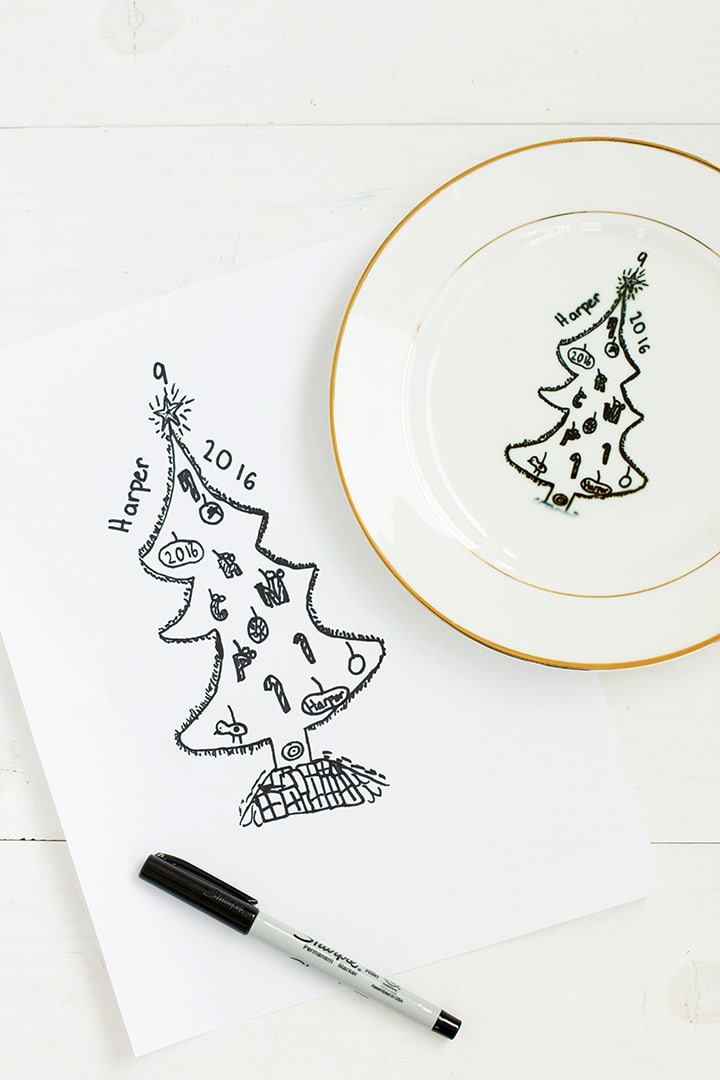 Our mom has been collecting Christmas tree figurines for years. She lines them on her beautiful window ledges in the dining room that overlooks the lake out back. She must have over one hundred little trees of all shapes and sizes. So needless to say, we have gifted her many trees over the years. This year we wanted to somehow tie in her grandkids and the tree collection. I asked my sister and sister-in-law to have the kids draw a christmas tree for Gram and take a picture of their image and text it to me. I saved the photos to my phone and uploaded to CVS. I had the kids draw the trees on white paper with black marker. I wanted the tree images to be black and white. You can edit the images to be bright and white (on your phone or in a photo editing software). I added the tree images to the Photo China Plates on CVS.  The plates came out absolutely darling. Now our mom will have each grandchild's tree drawing on china plates for years to come. Merry (early) Christmas, Mom! The photo plates will be a treasured addition to our mom's tree collection year after year. And how fun for the kids to see their artwork displayed every Christmas on beautiful plates.
Check back tomorrow to see what else we made with CVS photo! There are so many wonderful photo gift options – photo pillows, ornaments, matte posters and more.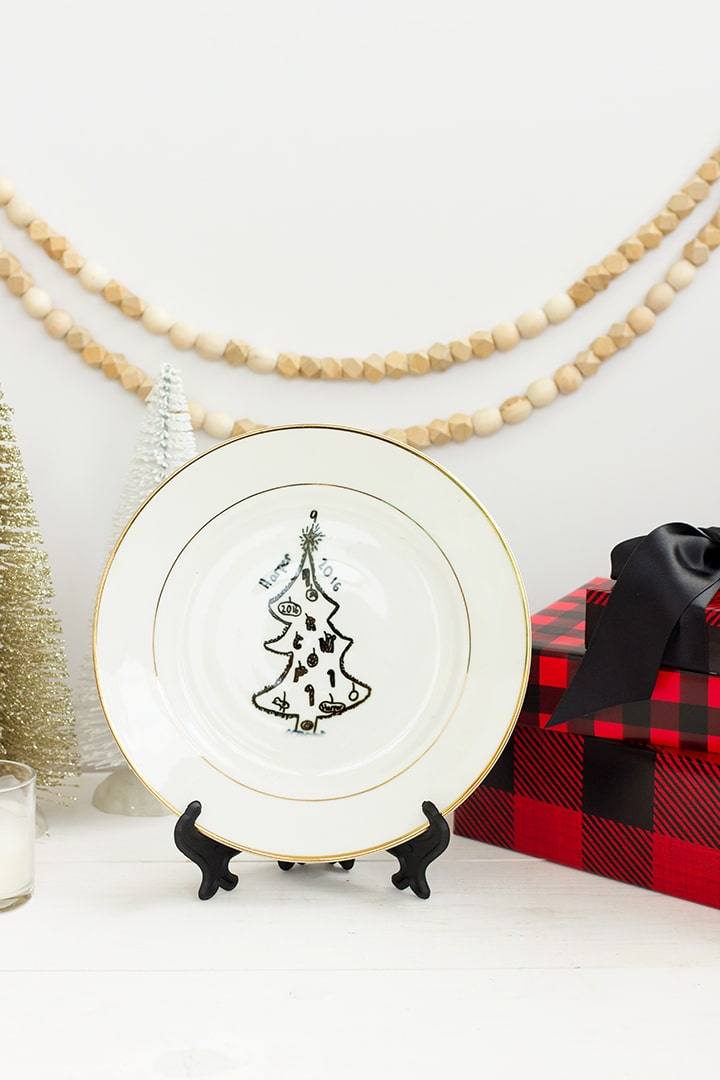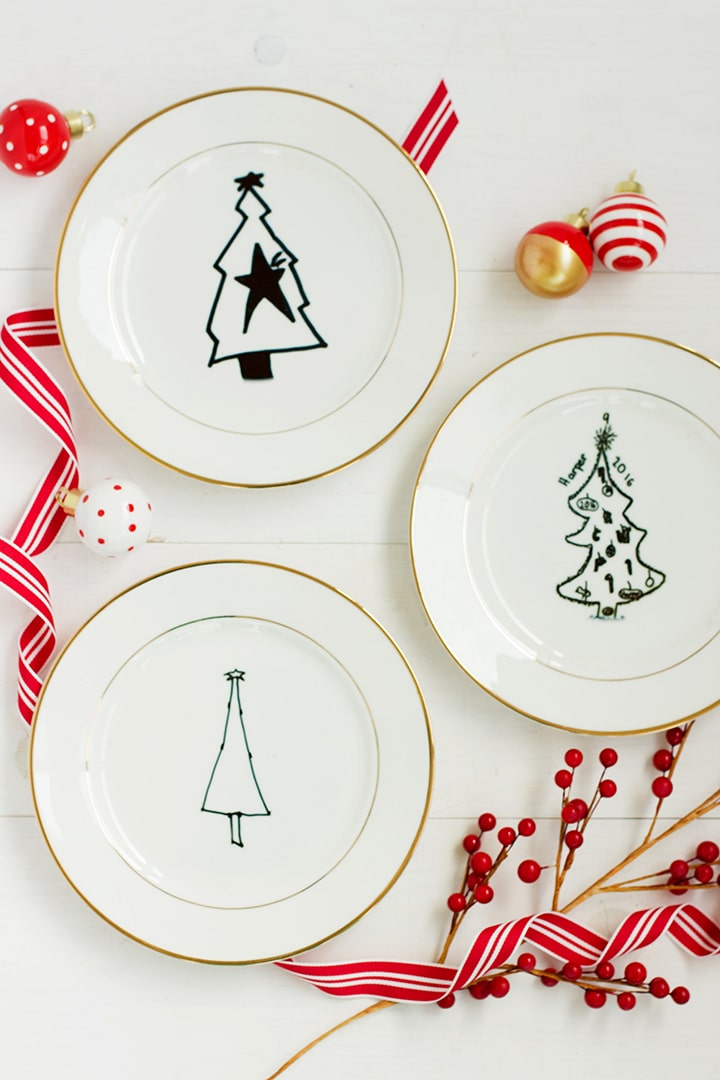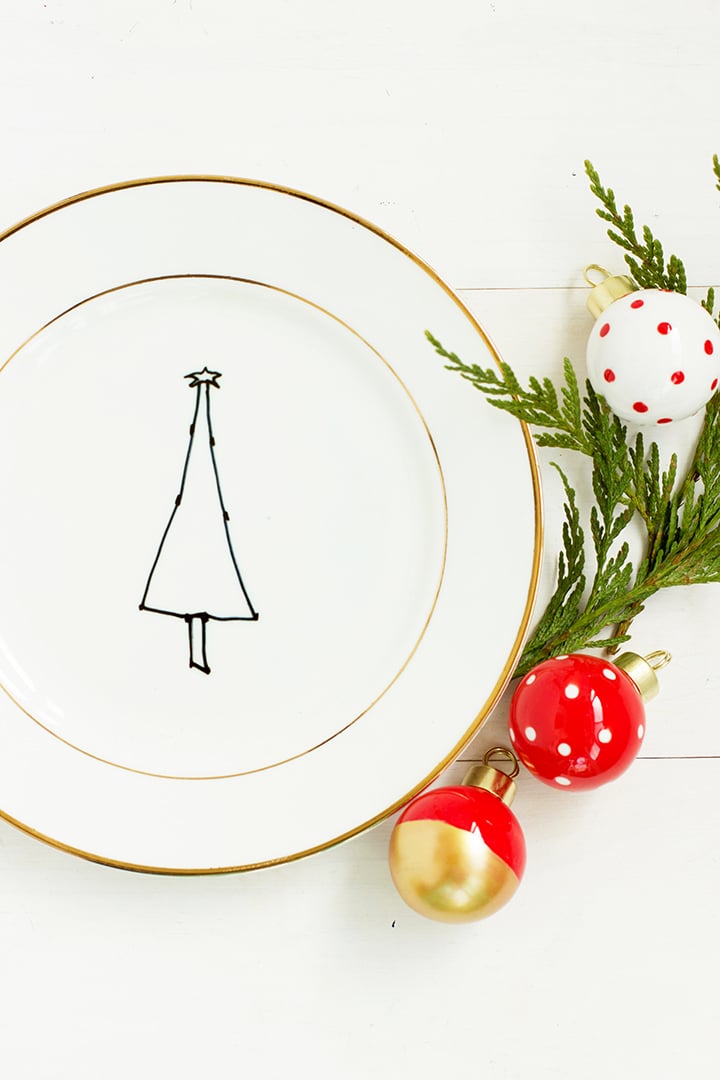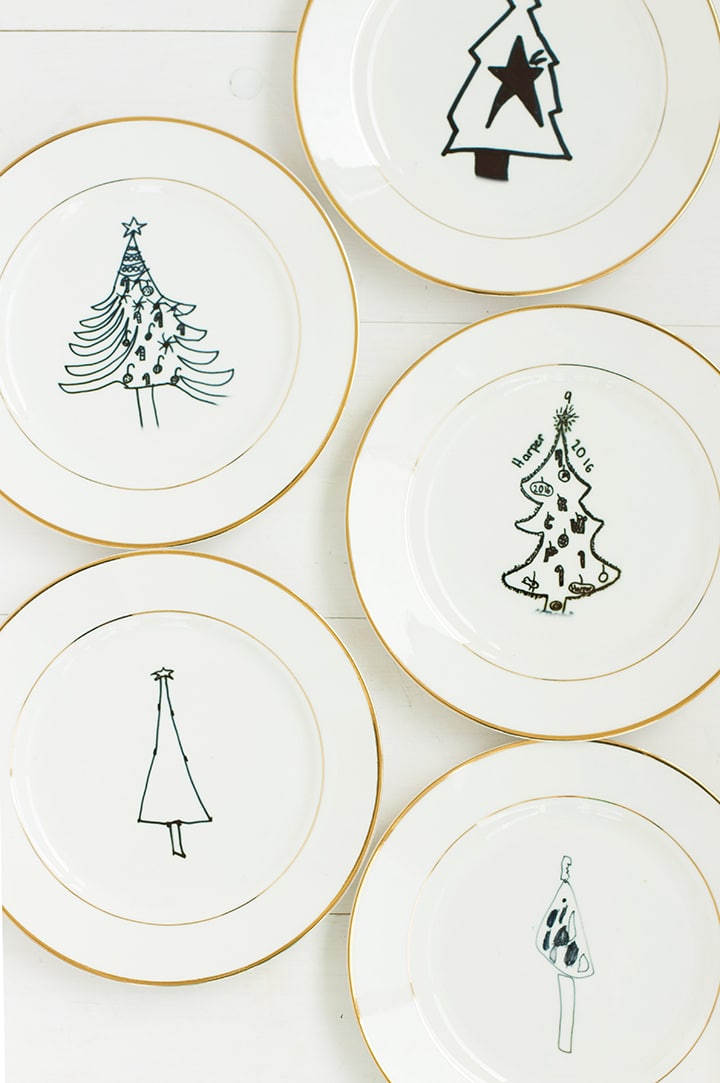 Photos by Sara Albers.
We are proud to partner with CVS Photo for the Bring Holidays to Life campaign. I am being sponsored by CVS Pharmacy for my posts and activities, but all opinions expressed are my own, and all product claims or program details shared should be verified at CVS.com or with the appropriate manufacturers.