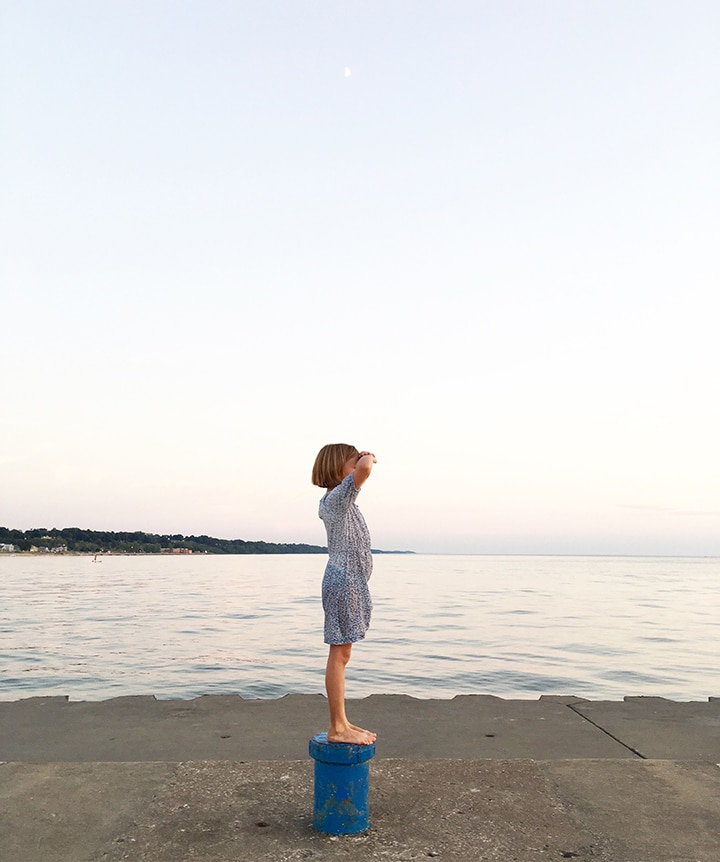 We're just getting home after an amazing three weeks in the Midwest. We couldn't have asked for a better time. Being on the lake in Michigan is what defines summer – and now that we're back to real life we so incredibly fortunate that we got to spend such quality time with our families and give the gift of summer to our kids.
Hope you all are doing well! Enjoy some of our favorite links from the week. – Melissa
Why the pantsuit?
The Dali Disney collaboration.
"This is what a feminist looks like."
Pharrell's new school supplies.
The most amazing Hungarian flower crowns.
Without a voice, no shortage of kindess.
This cake looks dreamy.
A modern necklace DIY to try.
Our friend Rachel launched some cute pins! Gotta get me some!
Loving the wood handles on this basket.
Simple and modern metal planter. Can I have 20 please?
Loving this rug (from Target).
Ready for new pair of kicks.
Pin of the week.