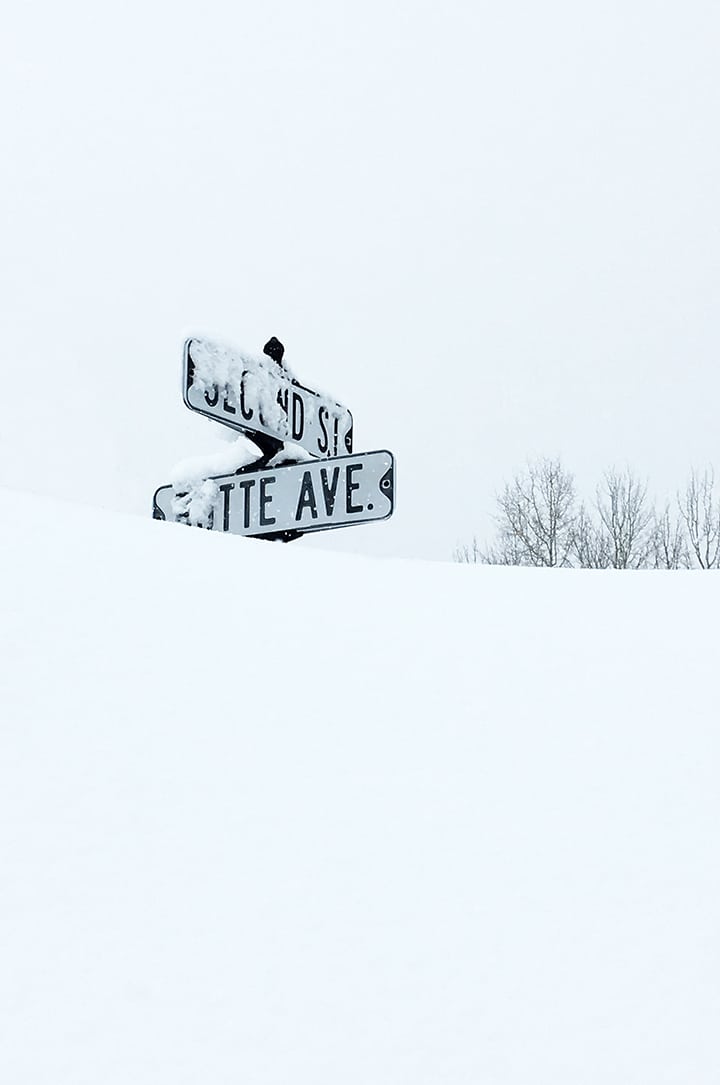 It's been snowing record amounts in Crested Butte. We've gotten over 100 inches since the New Year. When you live in a ski town, you pray for snow, and those collective prayers were answered with three back to back storms this month. Unbelievable. It's so insanely gorgeous. There have been days where we feel like all we're doing is shoveling, but it's all worth it once you get to go ski.
Hope you guys have had a good week! Enjoy some of our favorite links from the week! –Melissa
Looking forward to seeing 20th Century Women.
A four-year-old Librarian of Congress.
Windy Chiens inspiring knots.
Knitting his way around the world.
A gorgeous new line of fabrics from our friend Audrey, This Little Street. Remember this reupholstered stool Sara made with her fabric last year?
Happy Shiny People.
Sara got her early birthday present.
Can't stop wearing this (thanks Merrythought girls)!
Loving these flats. Although it will be a while before I can wear them 🙂
The prettiest bar set.
What a gorgeous, simple home.
Such a cute heart piñata.
Pin of the week.
photo by Melissa Fenlon. all rights reserved.