On-the-go Yoghurt Parfaits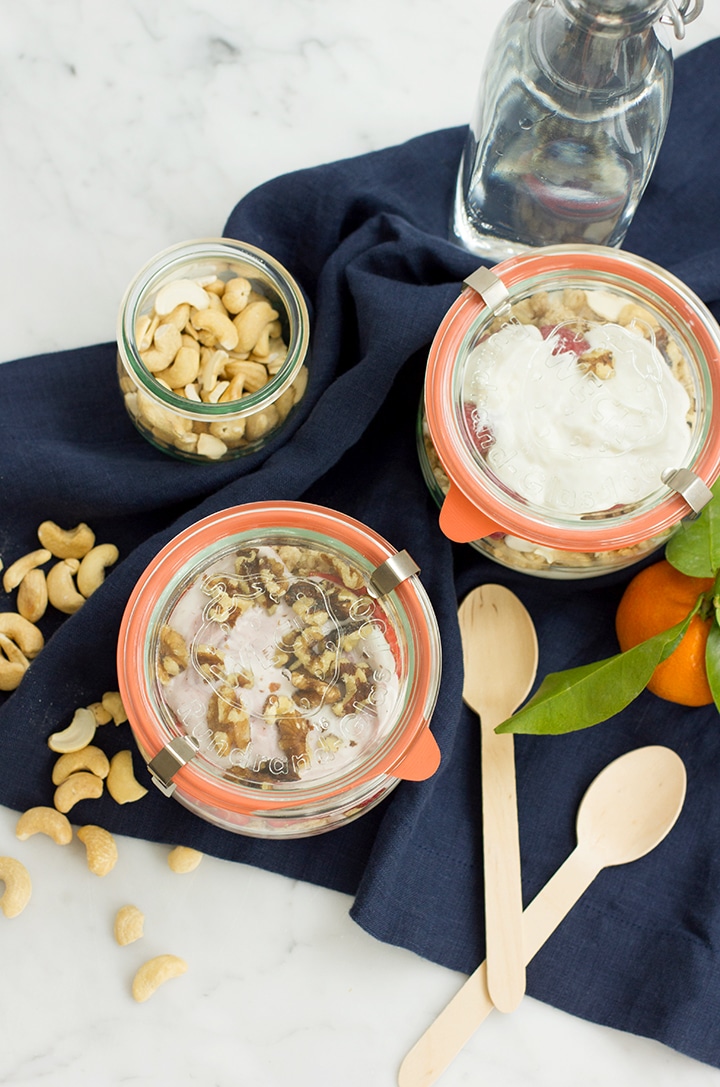 So often I get the kid's lunches, snacks and drinks all ready for the day's adventures and realize I have not made or packed anything for myself. Does this sound familiar? I've got a new favorite quick, simple and easy to make on-the-go meal! Today we are delighted to partner with noosa yoghurt to share how to put together On-the-go Yoghurt Parfaits. noosa yoghurts are family favorites in our households.
noosa is a combo of sweet and tart, made with whole-milk and all natural ingredients. The new flavors are amazing – orange and ginger, strawberry and hibiscus and pear and cardamom. These have the perfect balance of fruit & spice! Ok, so now to the quick yoghurt parfaits…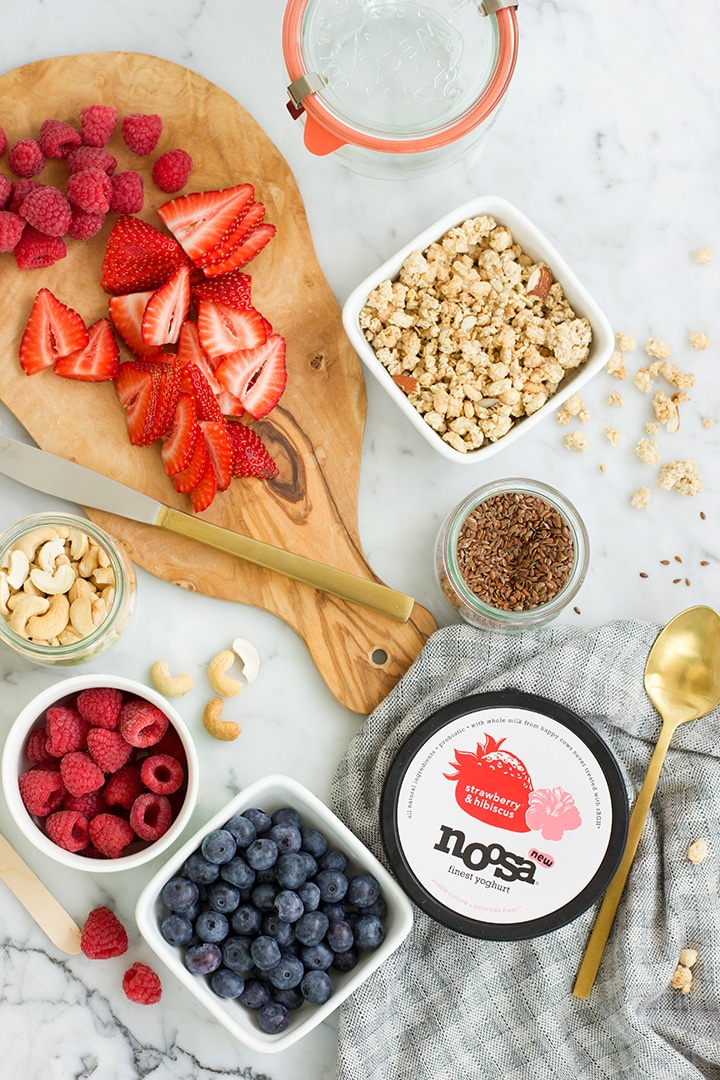 Ingredients
Granola
Nuts
Flax seed
Fresh berries
Glass jars (I love these)
noosa yoghurt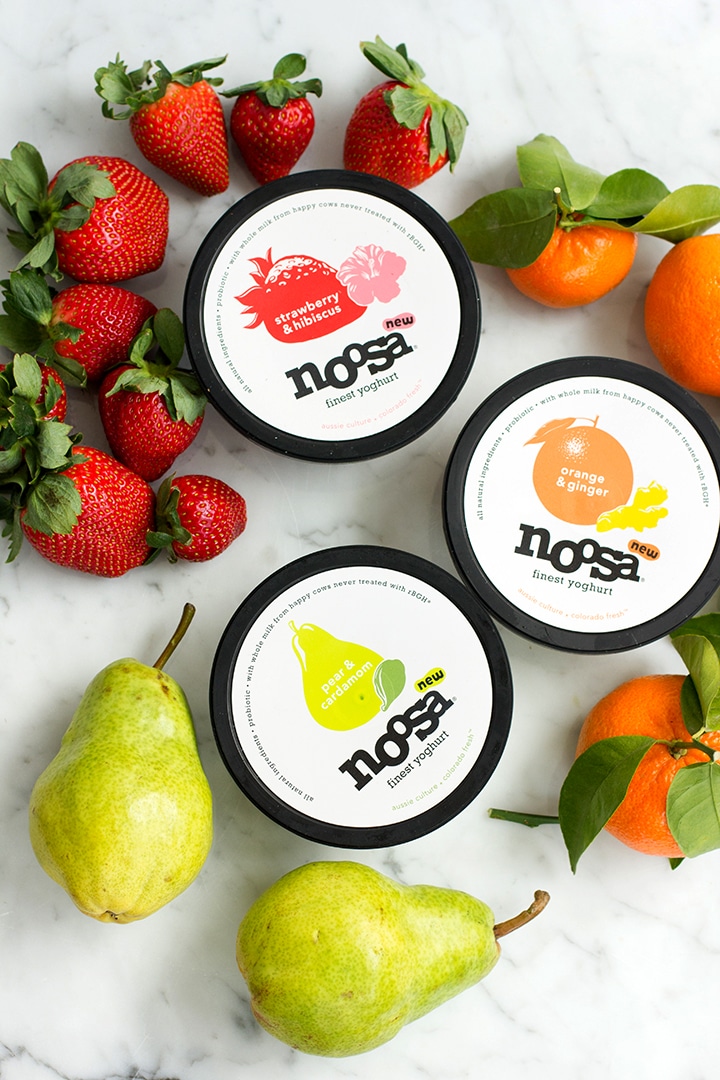 Orange & Ginger – this tastes like an orange picked from the tree mixed with freshly minced ginger. Delightful!
Strawberry & Hibiscus – a tropical twist on a classic yoghurt flavor.
Pear & Cardamom – sweet pears mixed with Indian cardamom is a so delish!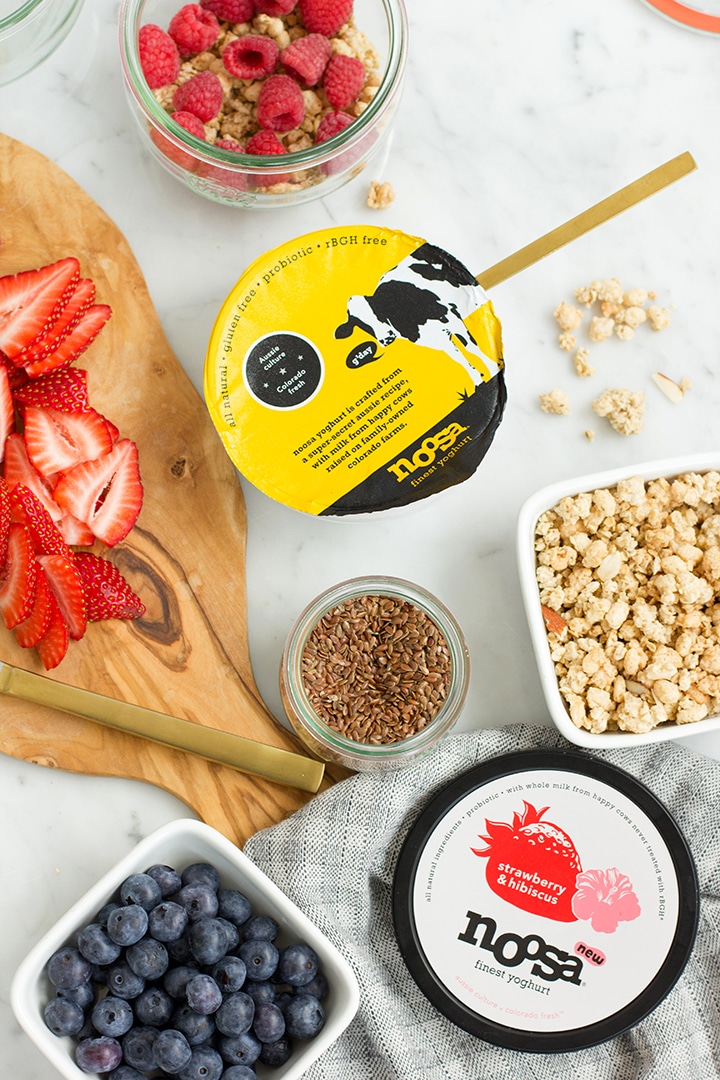 Build your parfait by layering all the ingredients. Start with a layer of granola. Top with some fresh fruit. Add a layer of yoghurt. Sprinkle some flax seeds on top. Add more granola and nuts. Add more yoghurt. Put the glass jar in a cooler bag to take to work or toss in the kid's cooler bag when heading out for the day. This protein-packed meal is perfect!