Schoola – a new way to fundraise for schools
This past school year, I was on the PTO board at Harper's public elementary school. My responisblilty was managing the Direct Appeal campaign. That means fundraising! Public schools in California need all the help they can get – the PTO fundraises to pay for all enrichment programs; music, PE, and art. Fundraising is crucial for these programs to exist in public schools.
Lucky for me, we have a parent at our school that manages a fundraiser with a company called schoola.  Harper's public elementary school in San Francisco, Yick Wo, has been fundraising with them the few years. Our little school has raised $23,00 through schoola!
So, how does it work? You donate gently used kids and women's clothing. I am actually wearing a linen dress from schoola in the picture above! You can order a pre paid schoola bag and ship them all the brand name gently used clothing. You can do this anytime. Your school can also sign up to do a school wide clothing drive. Your school receives 40 percent of the proceeds from the clothing that is sold on schoola.com. You can shop reasonably priced clothing (up to 70 percent off) from their site anytime, anywhere.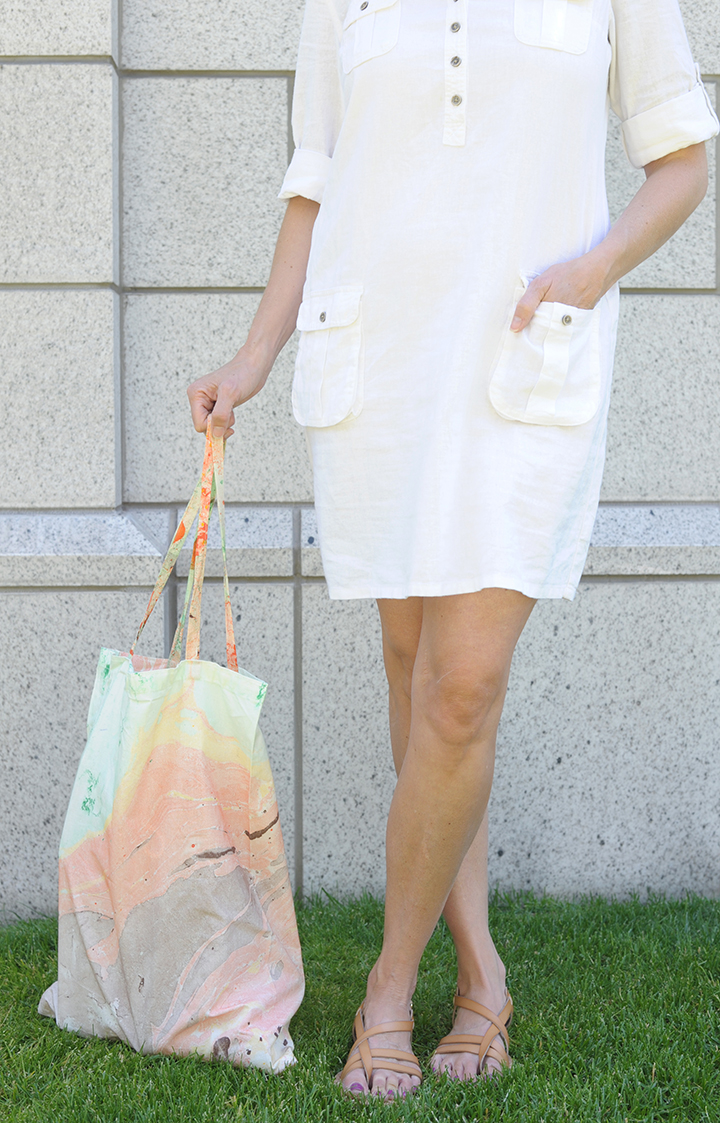 Schoola recently launched their women's line. Check our little write up on their blog. I am wearing a linen dress I ordered from the site!
Schoola's goal is to raise $100,000 this month for schools through the new women's line. Right now they are offering a few discounts:
Get $10 off $50 with code TENOFF
Get $20 off $75 with code TWENTYOFF
So, go order a bag online now and have the kids help you clean out their closets to raise money for their school!
Photos by Melissa Fenlon. all rights reserved.
This post is in partnership by schoola. A brand we adore. Thanks for supporting the brands that support Alice & Lois.