DIY Watercolor Popsicle Art
Summertime means sunshine, barbecues, corn on the cob and an all-time favorite – popsicles! Calla, my six-year-old and I got out the watercolors the other day while Poppy was napping. We started talking about our favorite things, for some ideas of what to paint. And yes, I chose to paint popsicles. We just made these chocolate popsicles yesterday!
Now, I'm not an artist by any means, but I'm so pleased with how this DIY Watercolor Popsicle project turned out. It's now in a white frame in the house as a way to celebrate summer!
Read more to find out how I made this DIY watercolor popsicle art print.
Supplies: watercolor paper, watercolors, paintbrushes, pencil, ruler, scissors, popsicle template
Instructions:
1. Divide your watercolor paper in horizontal thirds. Lightly pencil lines across the paper to give yourself a guide on where to place your popsicles.
2. Trace your popsicle template in horizontal rows. I just free-handed a popsicle on a piece of light-weight cardboard to use as my template.
3. The fun part – paint in your popsicles. Here's a tip to us novice watercolor artists, if you don't was bleeding between colors, let the first color dry before adding a second color next to it.
4. After the paint dries, hang your summertime popsicle art with a binder clip or place it in a frame and hang!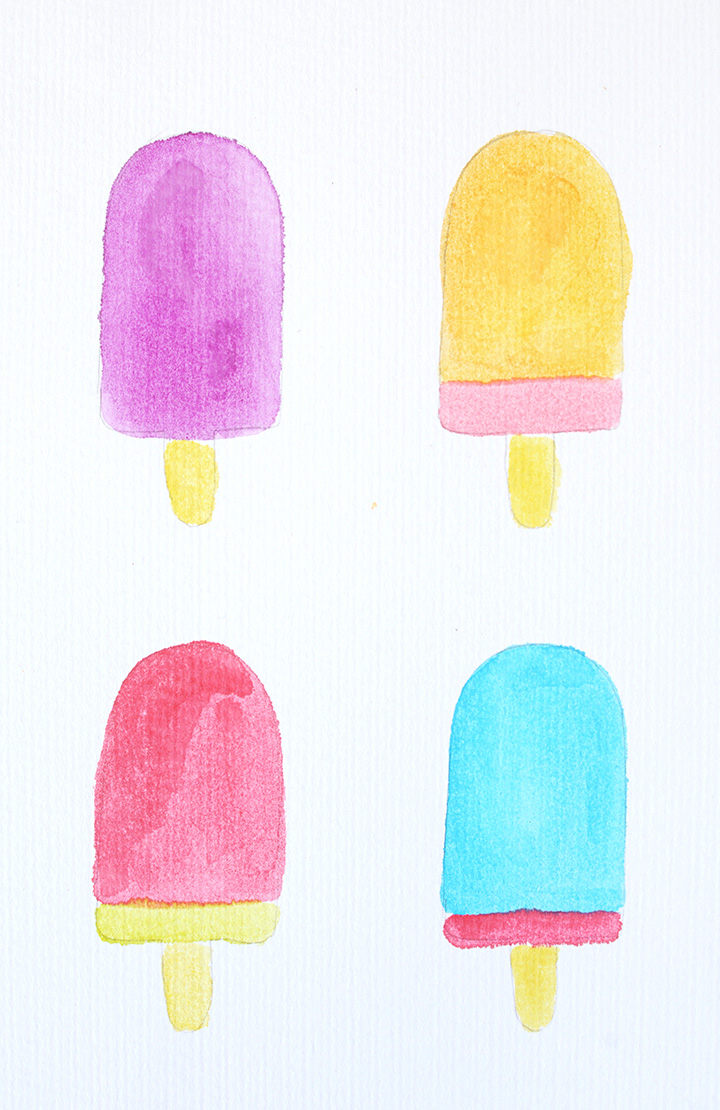 photos by Melissa Fenlon and Kate Barney. all rights reserved.