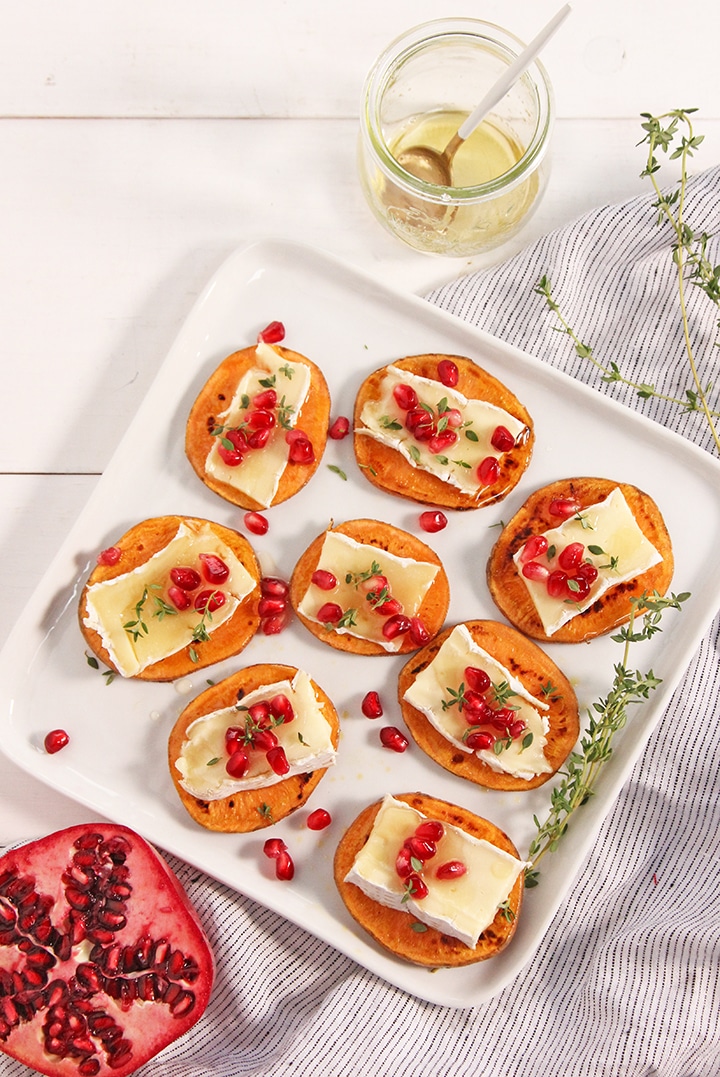 This holiday season we are all about adding a few new things to our go-to appetizer recipes. Some of our go-to appetizers are a cheese board, a big charcuterie board, homemade hummus and crudettes and crostinis. Have you tried using sweet potatoes as crostini instead of a baguette?! Well, I am here to tell you that this Sweet Potato Crostini Recipe is absolutely delicious. Roasted sweet potatoes, brie cheese, pomegranate seeds, honey and fresh thyme. The sweetness of the potato with the brie cheese is divine. I brought these over to a friend's party and they were a hit.
Check out the video we made showing just how easy these are to make.
Read on for the recipe and video…..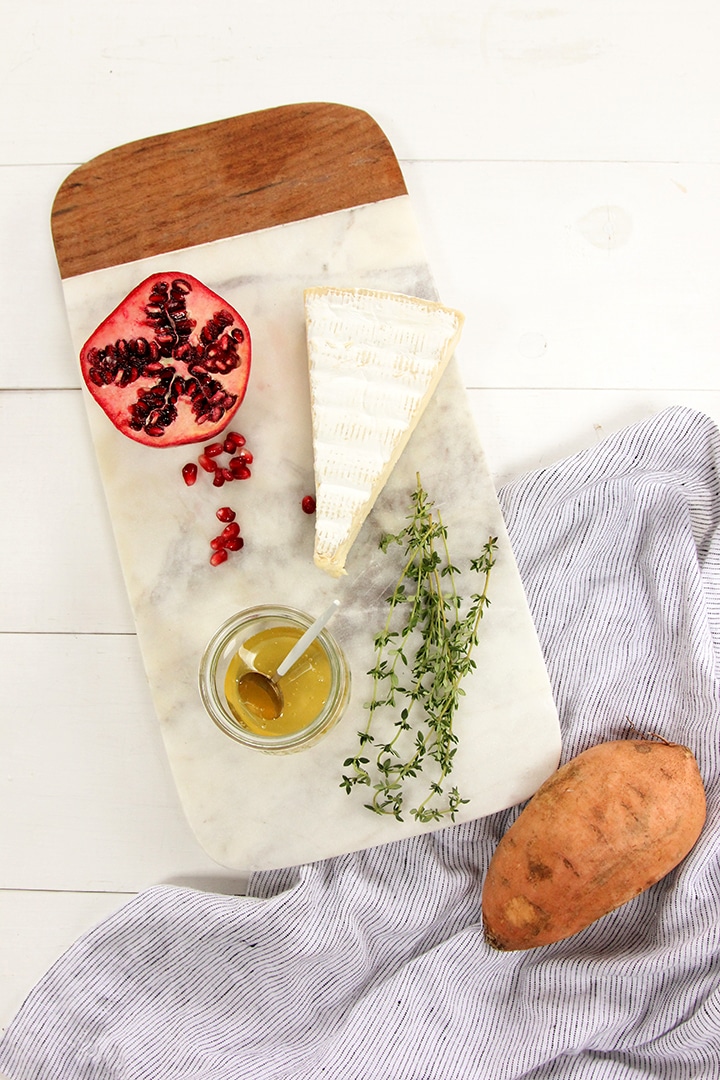 Ingredients
2 sweet potatoes
Brie cheese
Pomegranate seeds
Honey
Fresh thyme
Salt & pepper
Directions
Slice sweet potato into 1/4 inch to 1/2 inch slices. I used rather big sweet potatoes so cutting them into circle pieces worked well. But if you have smaller potatoes, you can cut lengthwise as well. Place the slices in a bowl, add olive oil, salt and pepper to coat. Place on baking sheet. Roast in a 425 degree oven for 20-30 minutes (flipping once). Remove from oven when browned.
Place sweet potatoes onto a serving dish. Cut brie into 1-inch slices and place onto sweet potatoes. Add pomegranate seeds and fresh thyme to brie. Drizzle honey on top. Sprinkle a dash of sea salt to finish.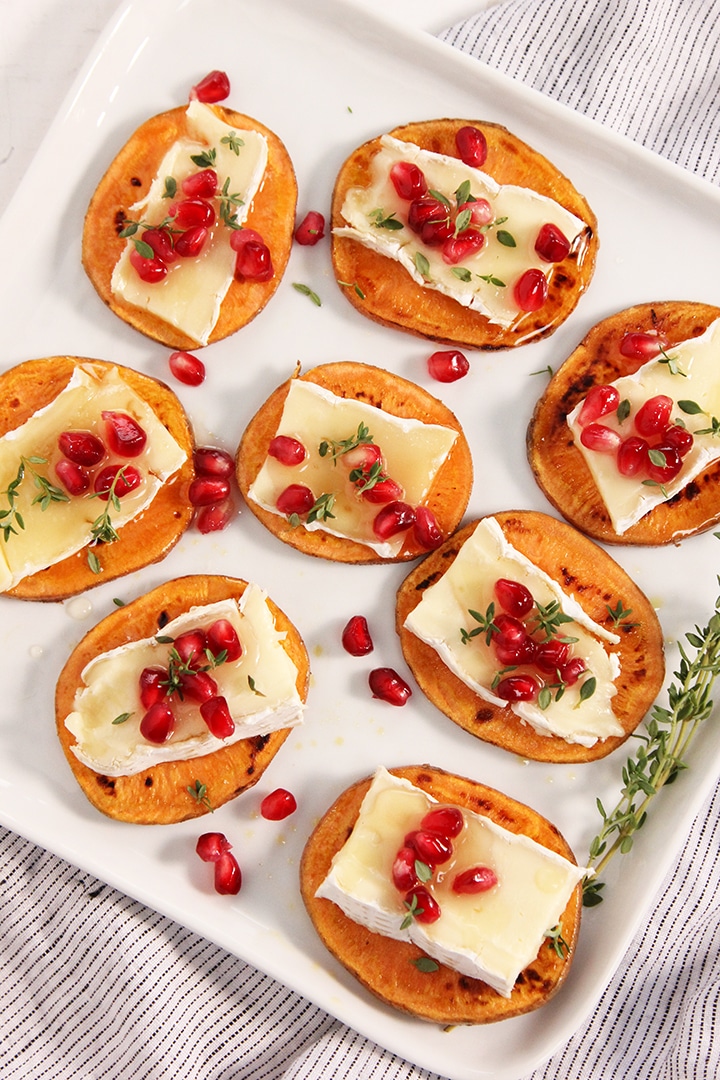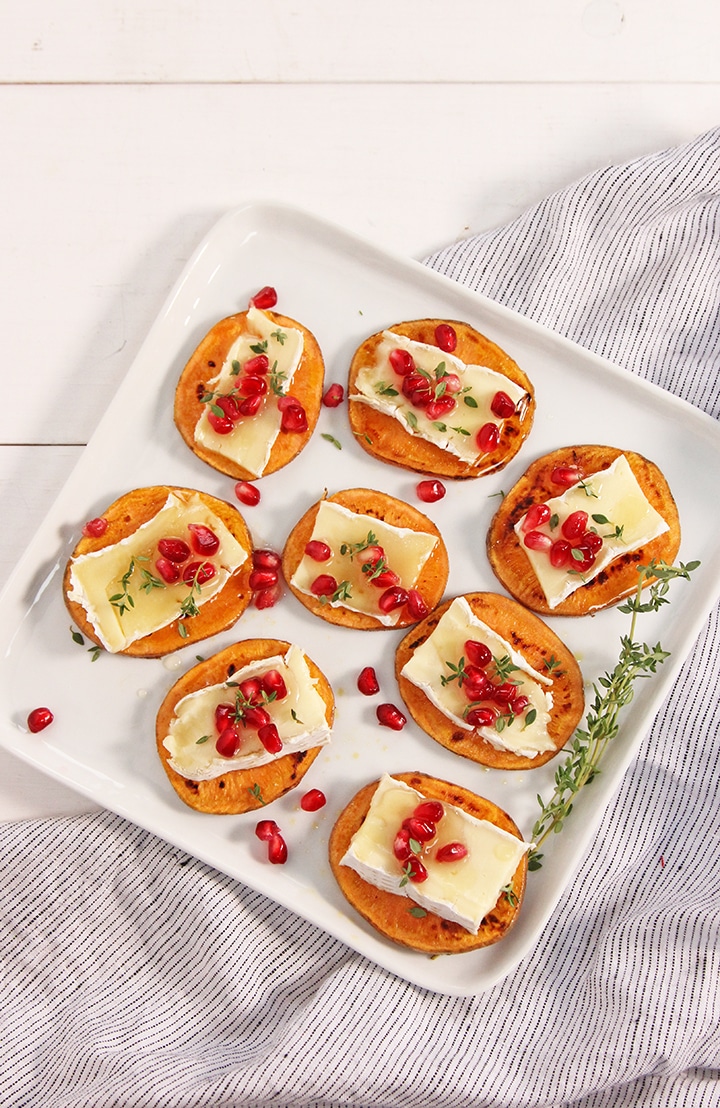 Photos and video by Sara Albers.