Watercolor Business Cards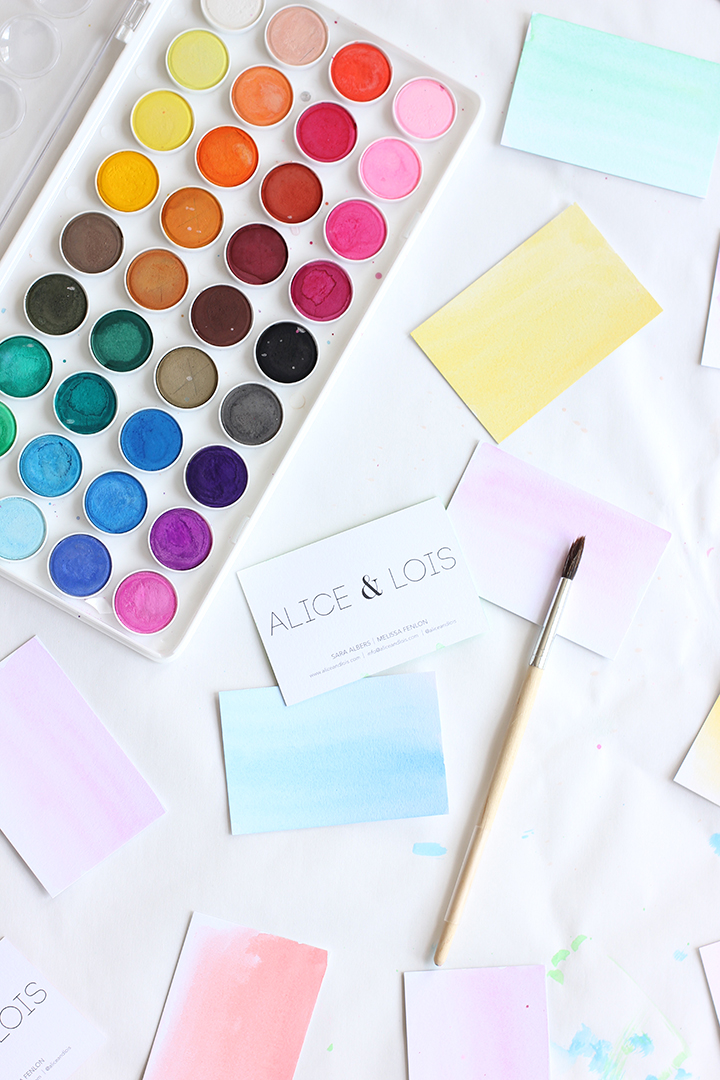 Melissa and I are heading to ALT Summit in Salt Lake City today. We are so excited to be helping at the blogging conference this year as ALT Reps. We are excited to reconnect with bloggers we met while at the conference in January and are looking forward to meeting lots of new friends as well!
Since relaunching our site this year you might have noticed that we updated our logo as well. So of course we needed new business cards for the conference! We wanted to add a little handmade element to the cards. Harper helped me do just that with watercolor paints. The cards we ordered were luxe, meaning really thick cards. This made a wonderful palette for watercolors.
Read more to see how the cards turned out!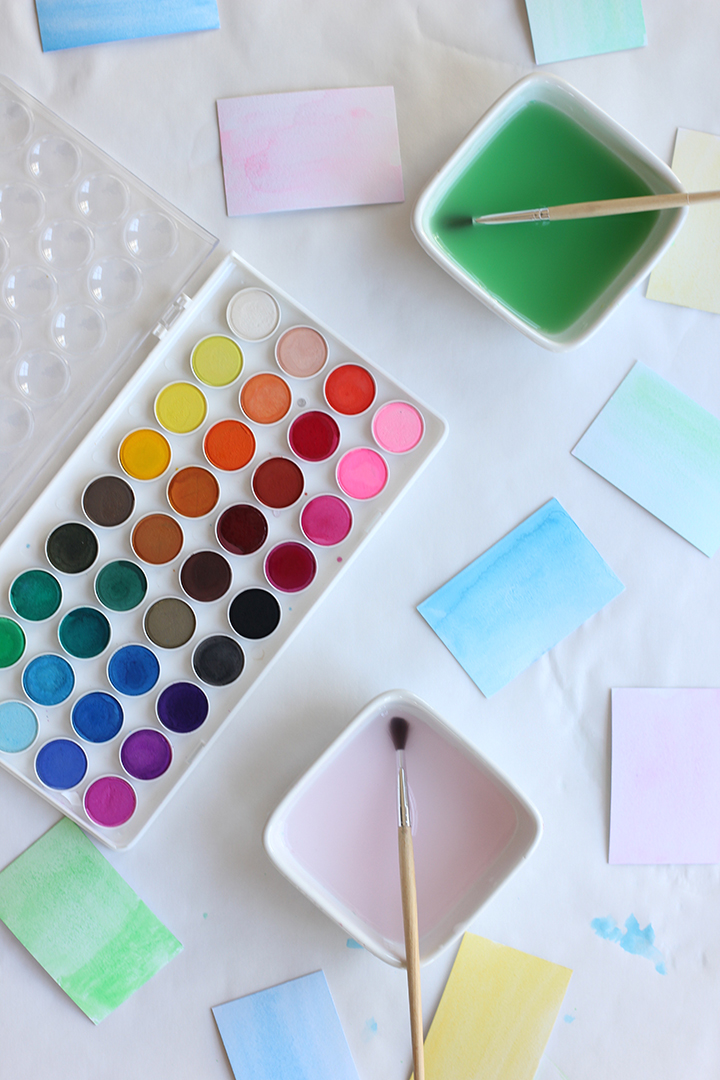 Supplies: business cards // watercolor set
// paint brush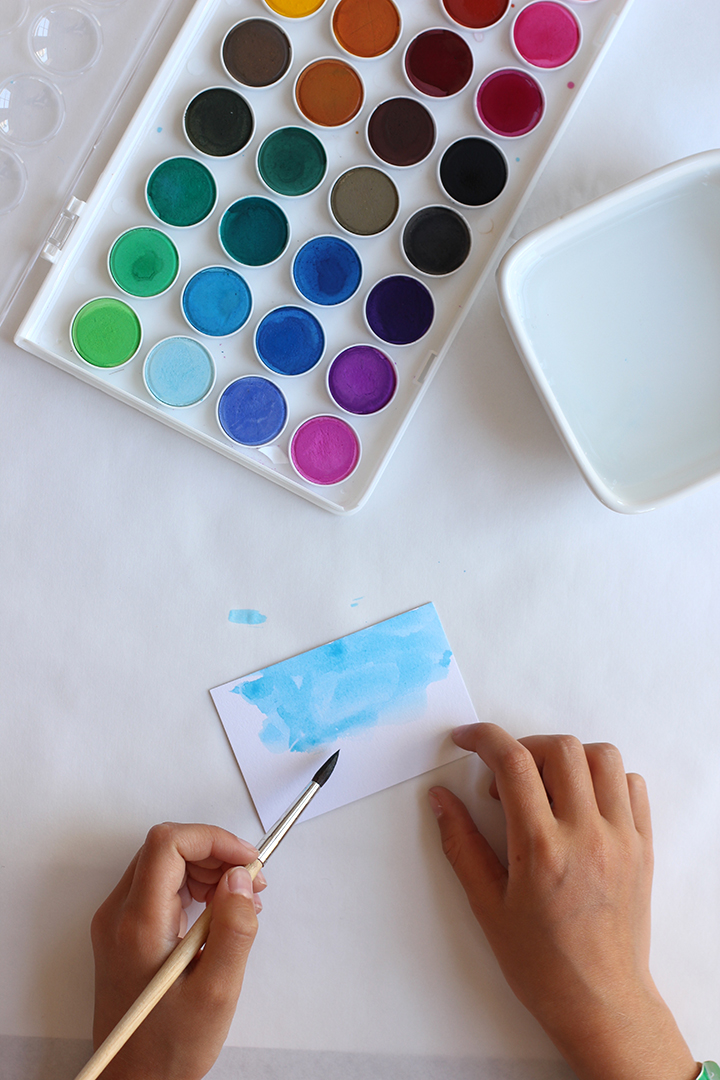 Steps:
1. Tape down freezer paper to table top. This way the watercolor paint will not get on your table or leave residue on the cards.
2. Paint a thin layer of watercolor on the cards. We painted only the back of cards.
Word to the wise – do not saturate the cards with the paint.