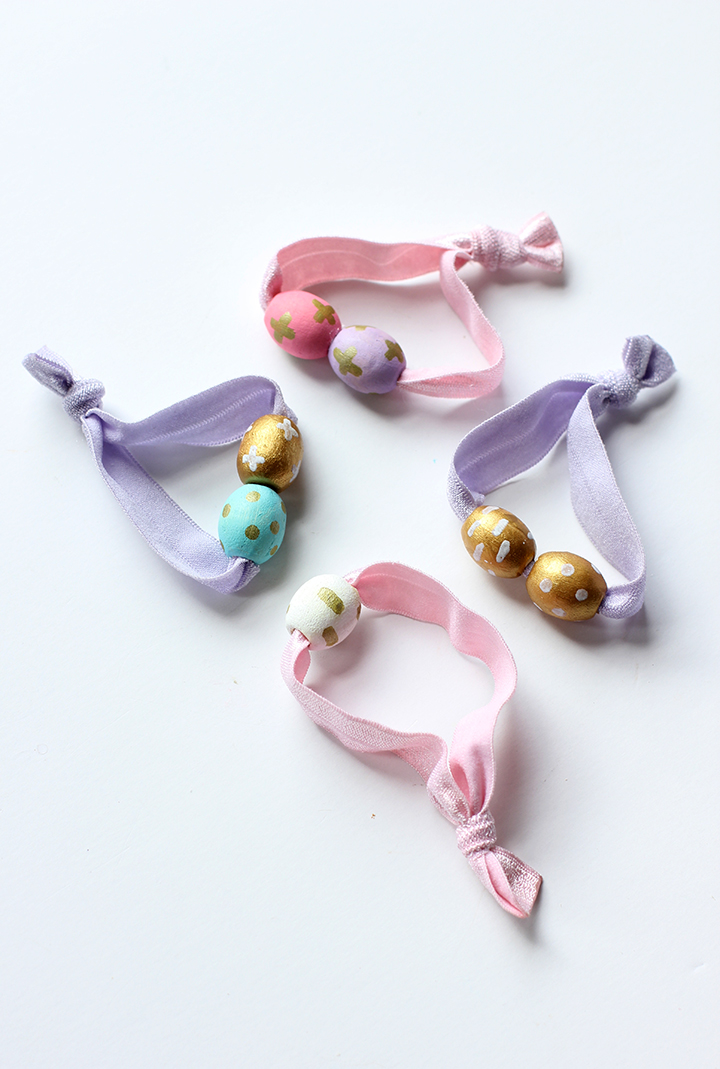 We are always trying to come up with little gift ideas to stuff in all those Easter eggs. Did you see our Easter Basket Gift guide last week? Today I am sharing a super simple DIY Easter gift idea – hand painted wood bead hair ties. You know those elastic hair ties? Just add a personalized hand painted bead for something extra special! These will fit perfectly into little plastic eggs for your Easter egg hunt!
Read more for the full tutorial…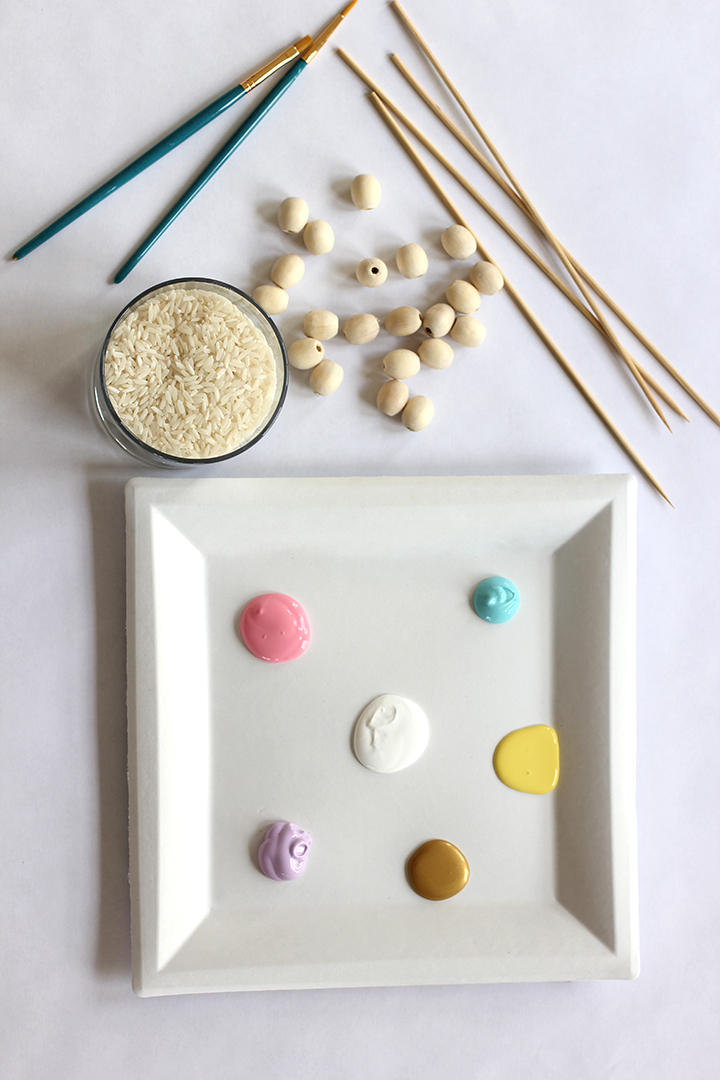 Supplies: oval wood beads
// Fold Over Elastic
// scissors // Acrylic Paint
// paint brushes // gold and white paint pens
// bamboo sticks // washi tape

Steps:
1. Adhere washi tape near bottom of stick. Slide a bead onto stick. Leave an inch in between your next tape/bead.
2. Paint the beads using acrylic craft paint. Let dry for an hour.
3. While you wait for beads to dry, cut fold over elastic 8.5 inches. I stuck the bamboo sticks into a glass filled with dry rice so that they could dry standing up.
4. Use gold and white paint pens to dry designs/patterns on beads. I chose dots, brush strokes and x's.
5. Push the elastic through the bead hole using the stick.
6. You might have to try a few times to get it through. Pull the elastic through carefully not to fray too much.
7. Line up the ends of the elastic .
8. Tie in a knot. Trim ends and *heat-seal ends to prevent fraying. *Grown ups only.
Fill your eggs with these sweet handmade gifts!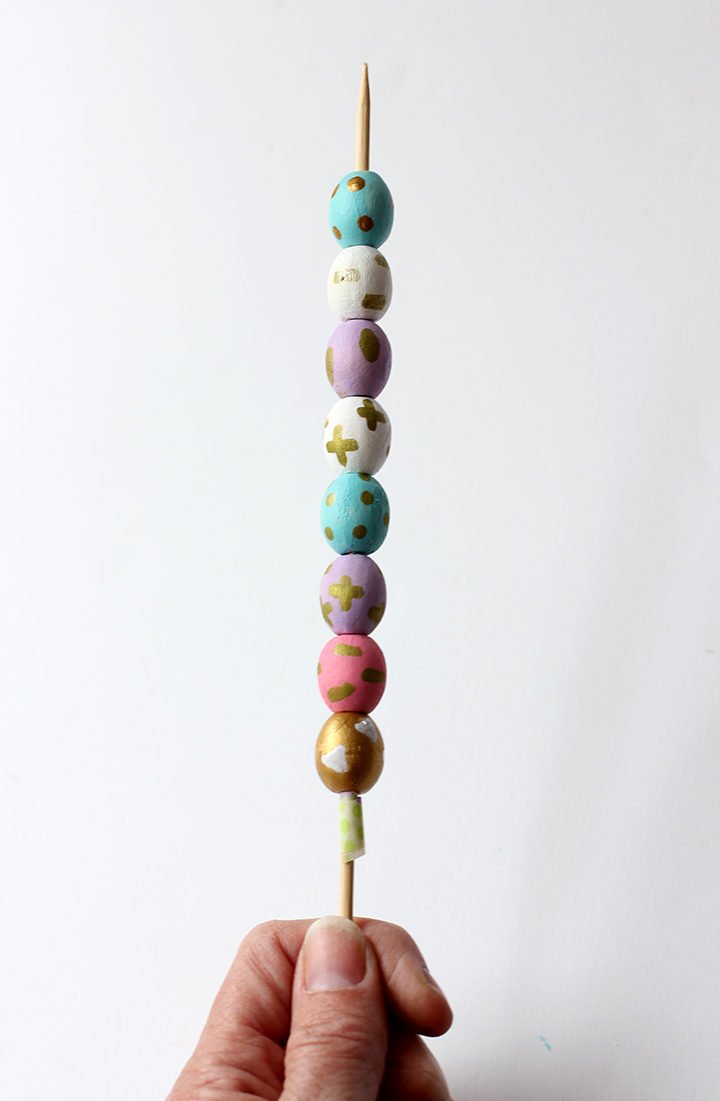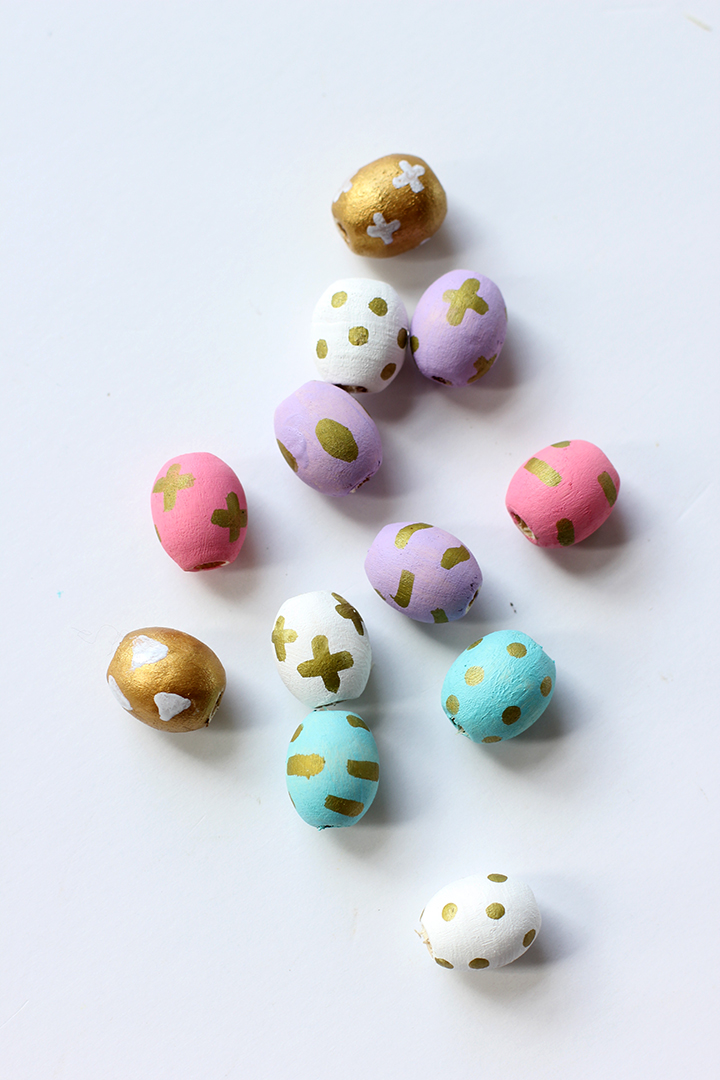 Photos by Sara Albers. all rights reserved.