DIY Modern Silhouette Car Ornament with Esurance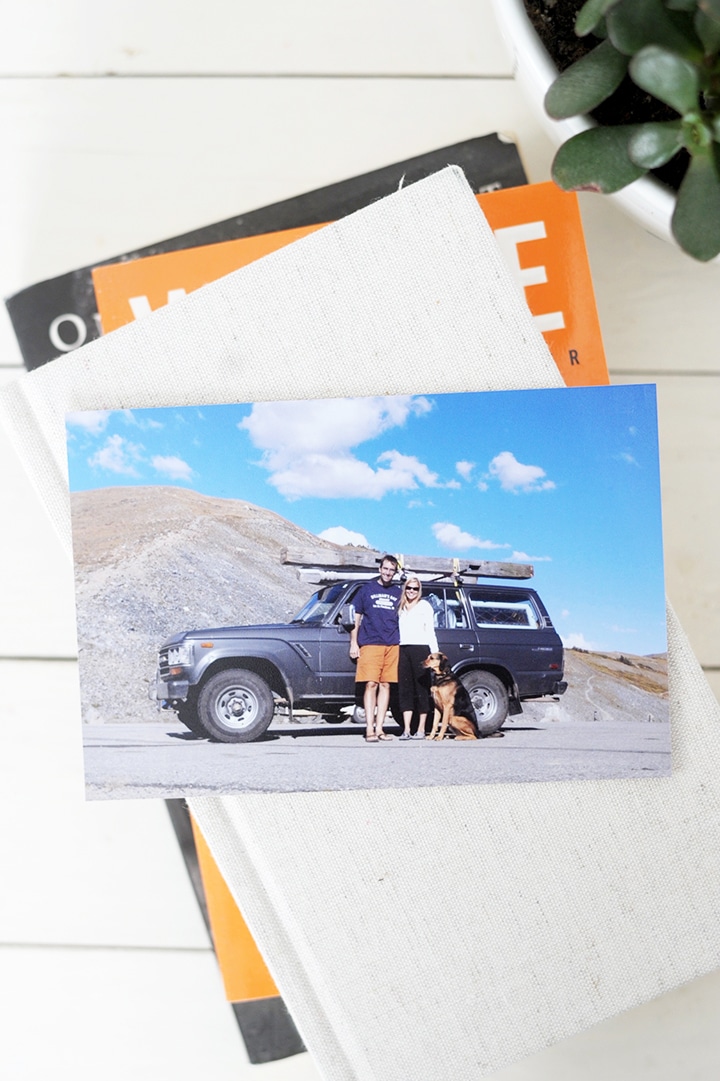 Whether it's your very first car as a teenager, or your first car as a married couple, vehicles play a sentimental role in our lives. We're celebrating those cars with a DIY silhouette of those all-time favorite vehicles. Make a DIY Modern Silhouette Car Ornament like we did, or create a stunning piece of wall art that makes the perfect gift.
We've teamed up with Esurance today to share some stories of our favorite cars, along with our silhouette tutorial that turns some of these favorite tales into art to remember forever.
Read more for the DIY tutorial and a favorite story about our beloved Land Cruiser…
My favorite car that I've had as an adult has to be our 1988 grey Land Cruiser. My husband was a bit obsessed with these cars and searched the state for the perfect one. After finding it, we hit the road in our Land Cruiser for camping trips, road trips to visit friends or driving across the state for concerts. But my favorite road trip has to be when we loaded up the rig with our beloved dog, Chuck, some fancy clothes, and drove from Colorado to Northern Wisconsin for our wedding 11 years ago.
I'll never forget sitting in the back of the Land Cruiser putting together our wedding programs with Chuck dog at my side. The hours on the road gave us the opportunity to fine-tune our wedding ceremony, work on our vows and daydream about what our wedding was going to be like. Planning a wedding from afar, it was harder to actually visualize how it would all come together.
There was so much excitement as we pulled into the lakeside resort where our friends and families would soon join us.
After an amazing wedding weekend, we spent a week catching up on sleep, spending time on the lake, and driving around Northern Wisconsin looking for items for our new house we were building in Colorado. The North Woods has some fine antiquing I must say.
We bought ourselves a wedding gift – a Morris chair – that somehow fit into the back of the Land Cruiser. From rugs to wooden crates, we crammed the car full to the brim. We even loaded an old barn beam on the top of the Cruiser that we used in the house as a post in our kitchen.
That trip is one that will always stay with me. Driving 1,500 miles to your own wedding was worth every mile.
Check out Esurance's tools to help you save money and protect your favorite car so you can create memories on the road too. They work hard to make insurance easy with a seamless online and mobile experience.
What are some of your most favorite memories on the open road? Did you ever name your car?
DIY Modern Silhouette Car Ornament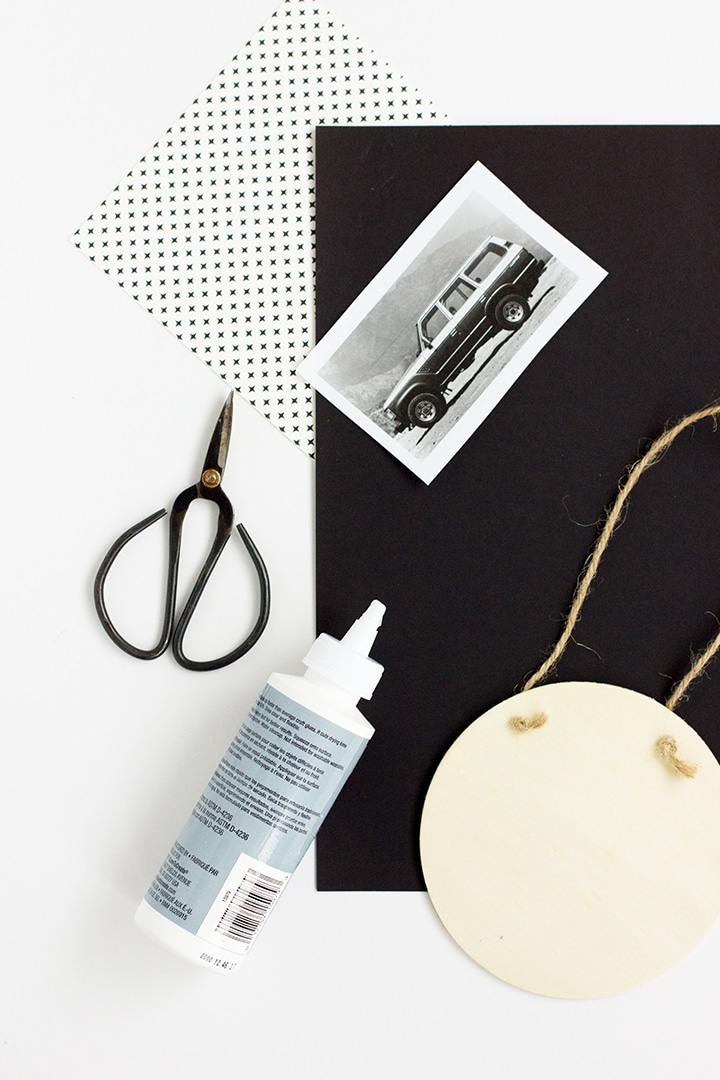 Supplies
photo of car
black card stock paper
scissors and x-acto knife
glue
patterned paper
wood ornament
cording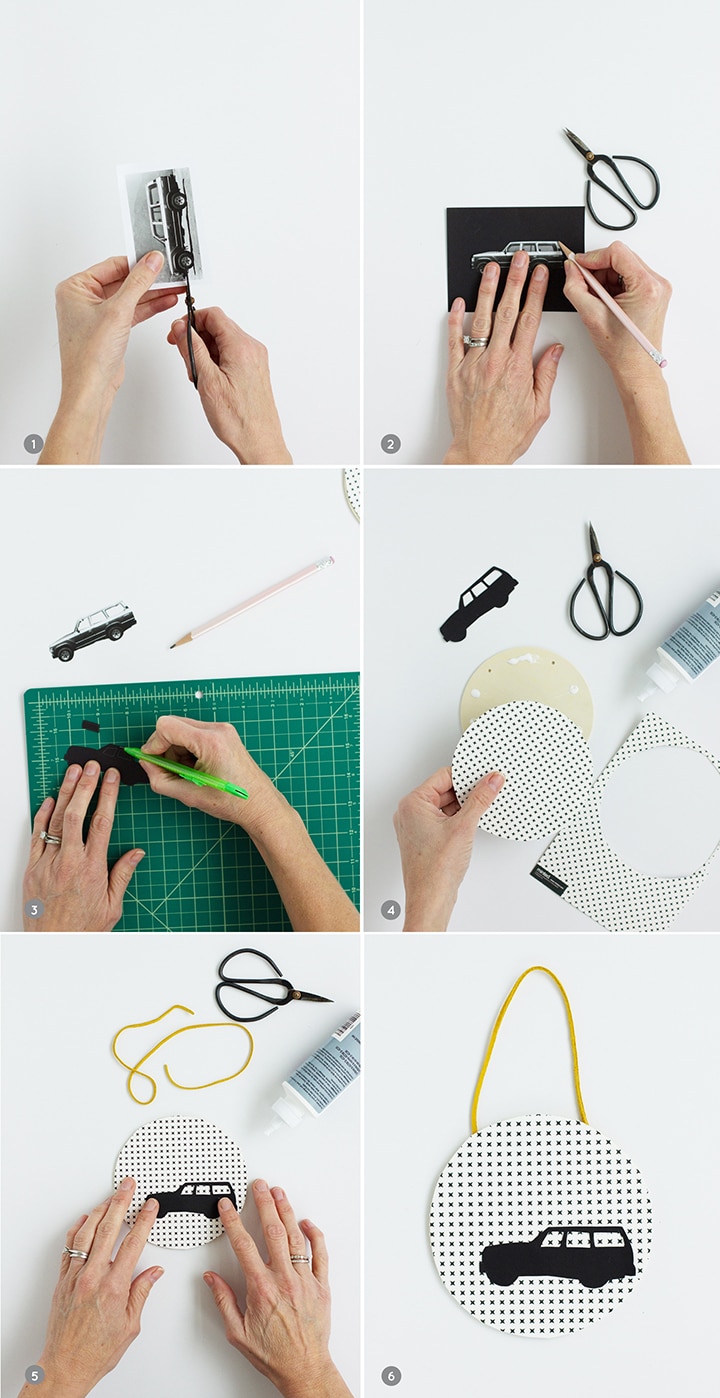 Steps
Print a picture of your car and size to 3.5 inches x 2 2 inches. Cut out the shape of the car, including the windows.
Trace the car onto a piece of black card stock paper.
Now cut the car shape out of the black paper – including the windows. I used an x-acto knife for this part.
I wanted to add some interest to the plan wood ornament so I cut the circle ornament shape from a piece of black and white patterned paper. Glue onto the ornament.
Glue the car silhouette onto the ornament.
Glue or tape cording to the back side of ornament.
You can also use this same technique to make a piece of custom wall art. You could print the car image larger – cut, trace, cut and glue onto a canvas, piece of wood or even fabric. So many possibilities to display your fond memories of your favorite car.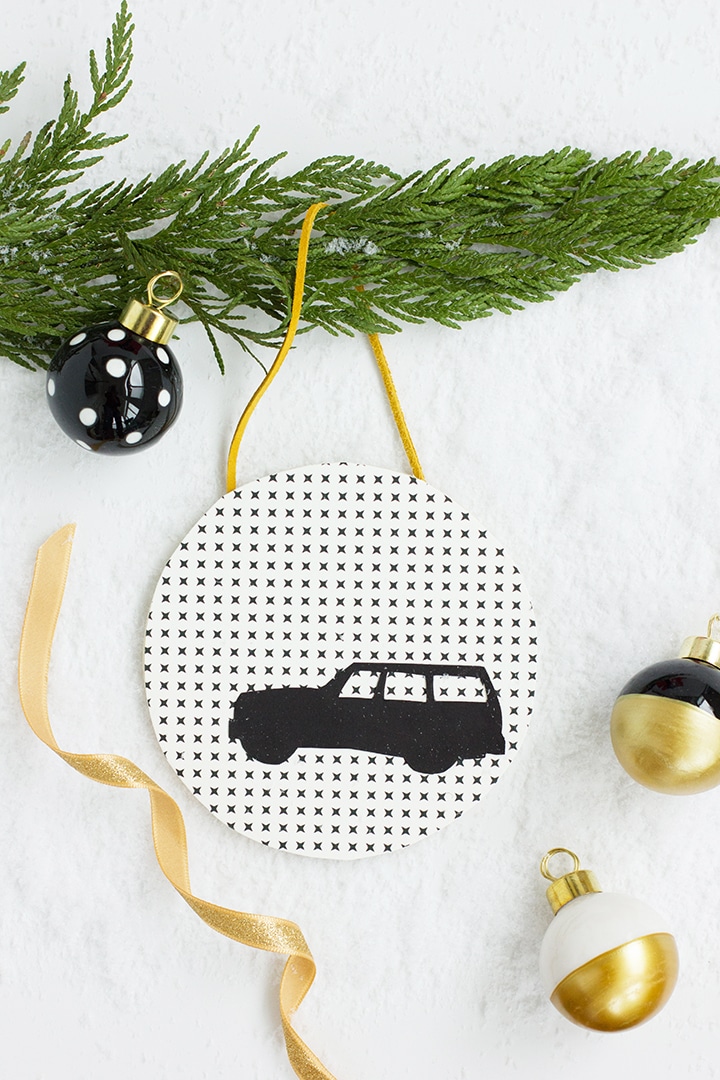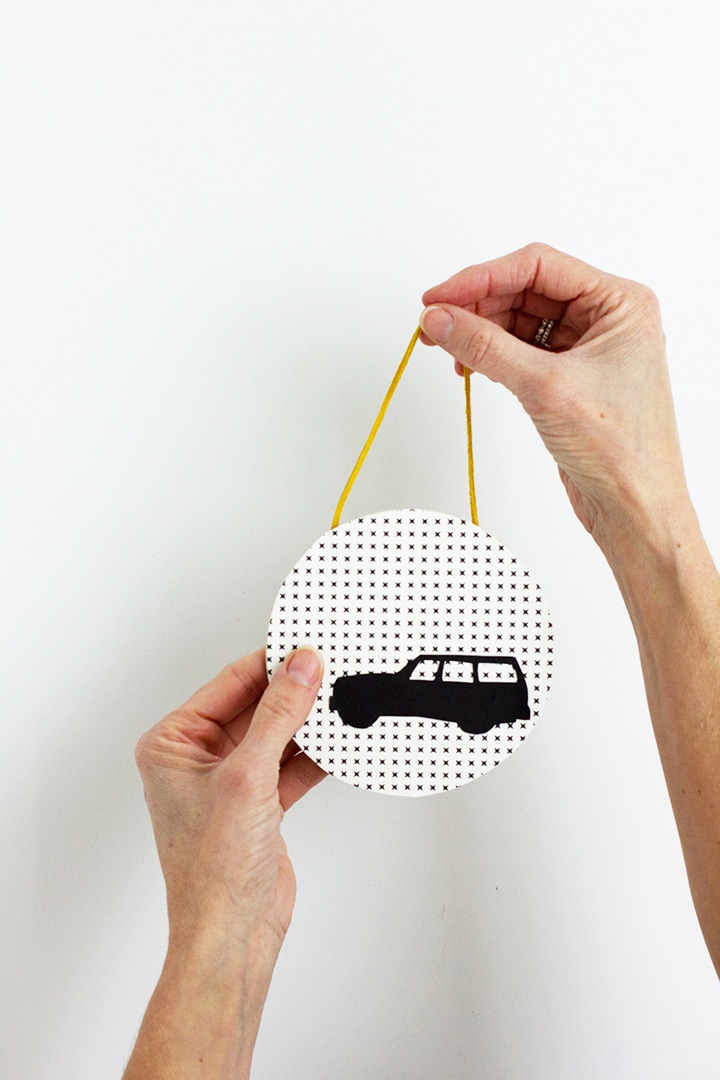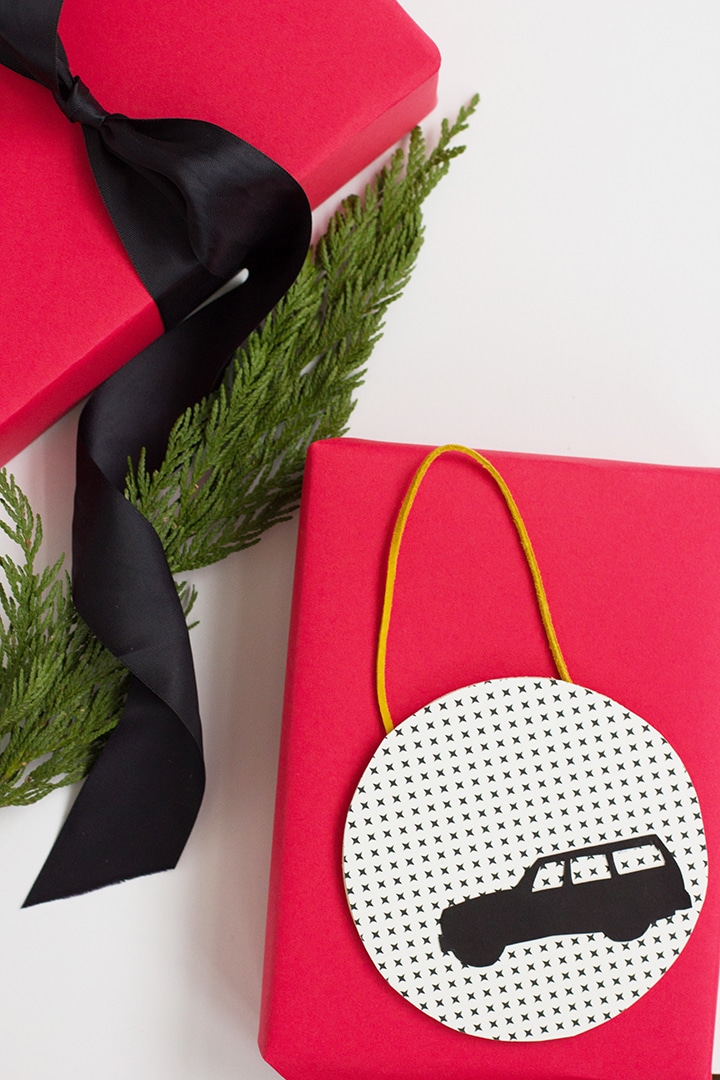 photos by Melissa Fenlon and Sara Albers. all rights reserved.
Thank you to Esurance who sponsored this post and thank you for supporting the brands who support Alice & Lois.