DIY Natural Corn Husk Wreath
We have got the most beautiful Fall project for you. Check out our DIY Natural Corn Husk Wreath.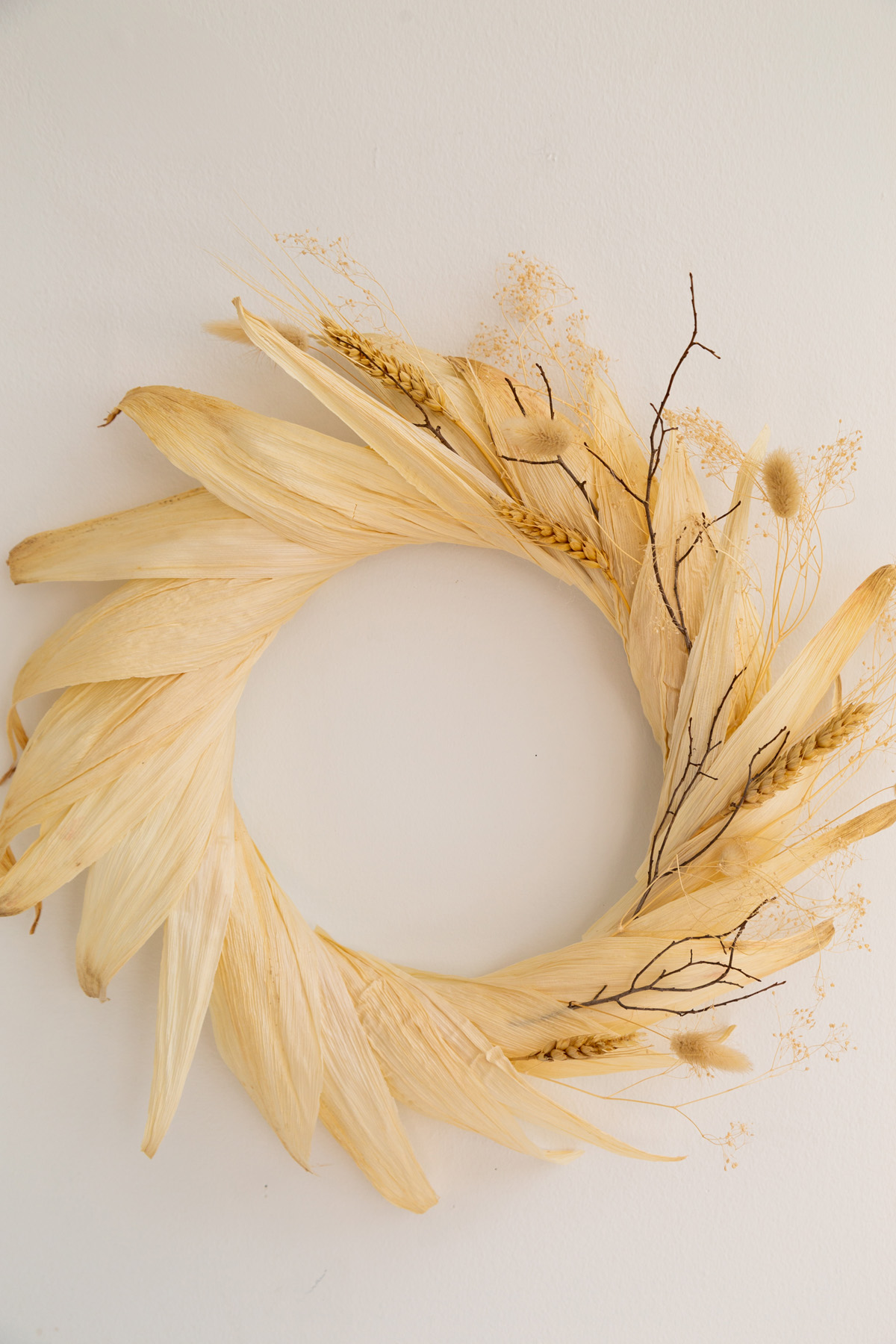 Handmade Fall decor is a favorite of ours. You might remember these wreaths and wall decor.
Adding natural, earthy elements to your home when the leaves start changing brings a nice feeling to any home. Check out how we made this beautiful DIY Natural Corn Husk Wreath.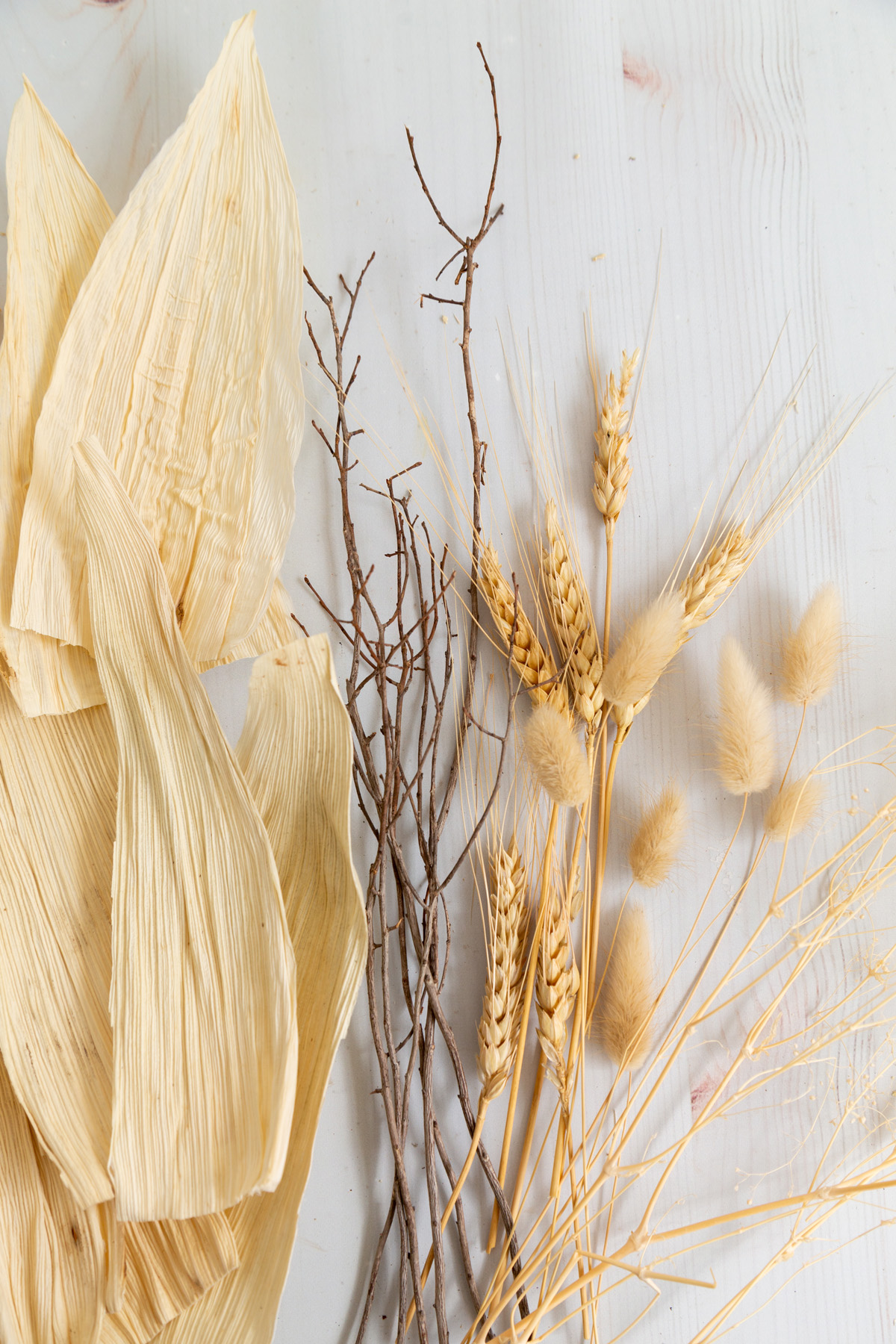 DIY Natural Corn Husks Wreath supplies
twigs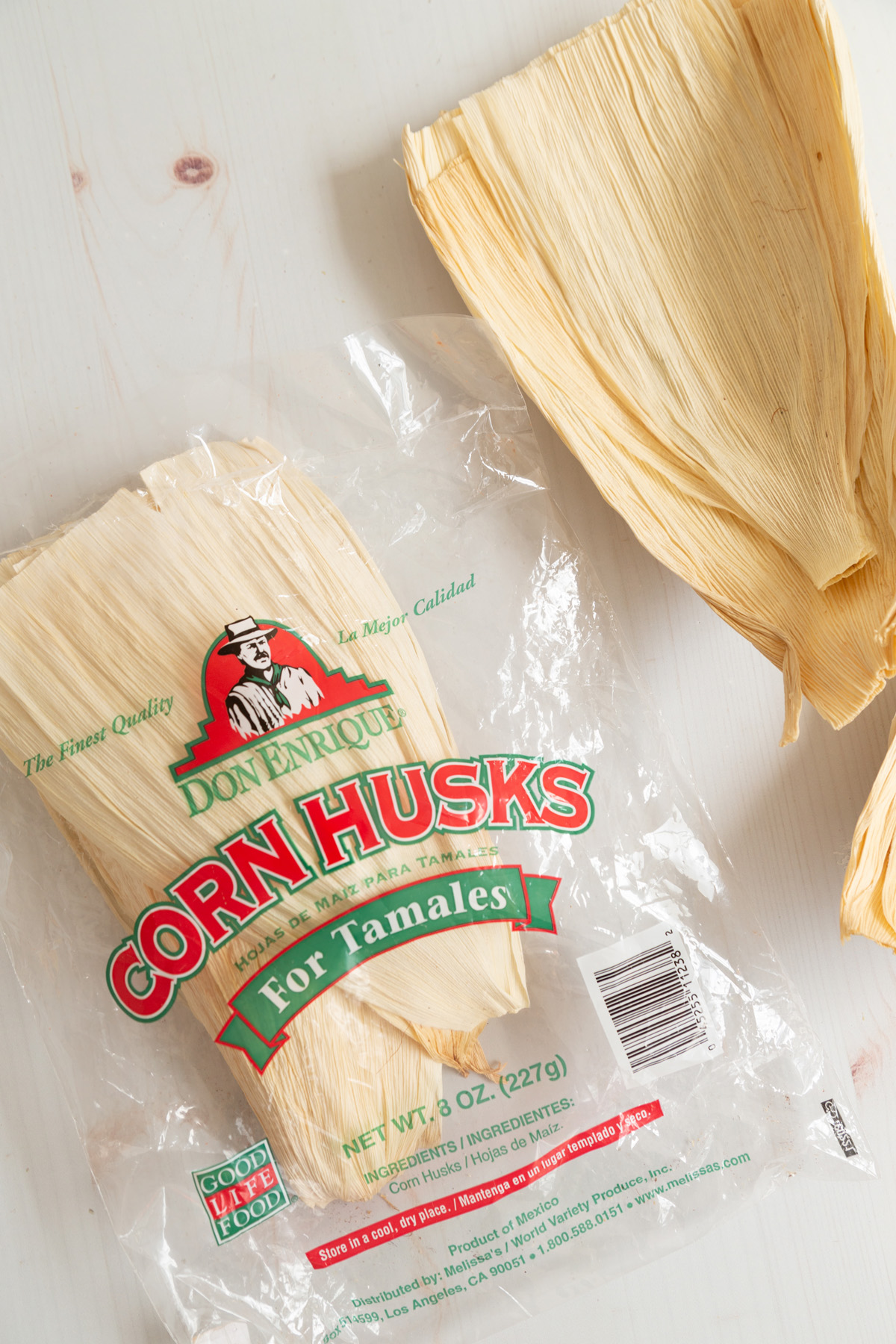 What are corn husks?
The husks are the outer part of the corn stalk. They protect the actual ears of corn. They have been used for other things for millions of years. Once dried, they can be used for cooking, crafting and decorating.
We know them best for being used to make tamales. You can also add them to soup stock. But they have also been used for crafting as well. You might have seen little dolls made from the corn husks. We love to use them for Fall decor and especially this wreath!
The dried cornhusks I used for this wreath actually came from the produce section of the grocery store. But you canals find them on amazon.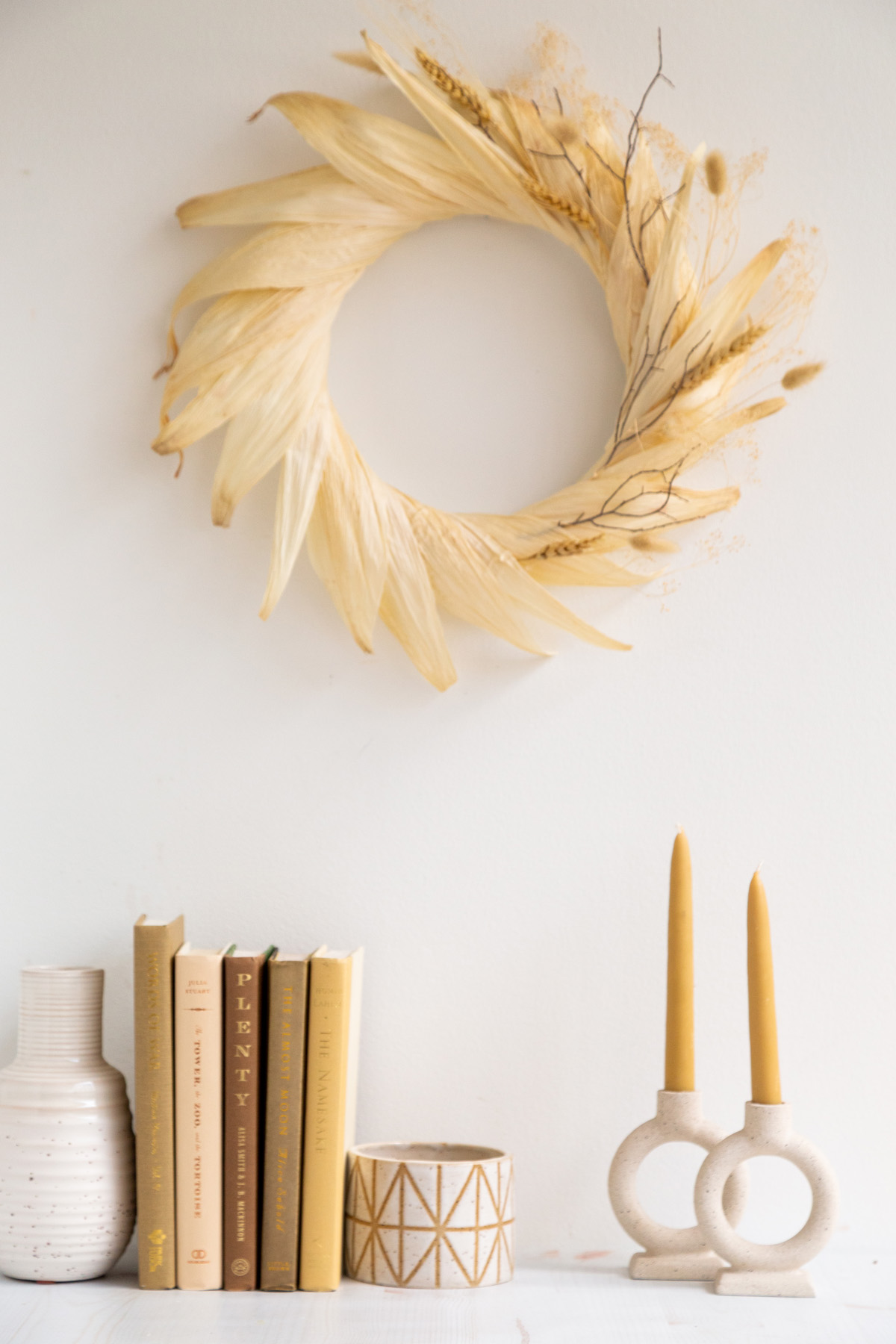 How to make a corn husk wreath
This is such a simple wreath to make this Fall. How much fun would it be to gather all of the supplies and make this a craft night with friends?!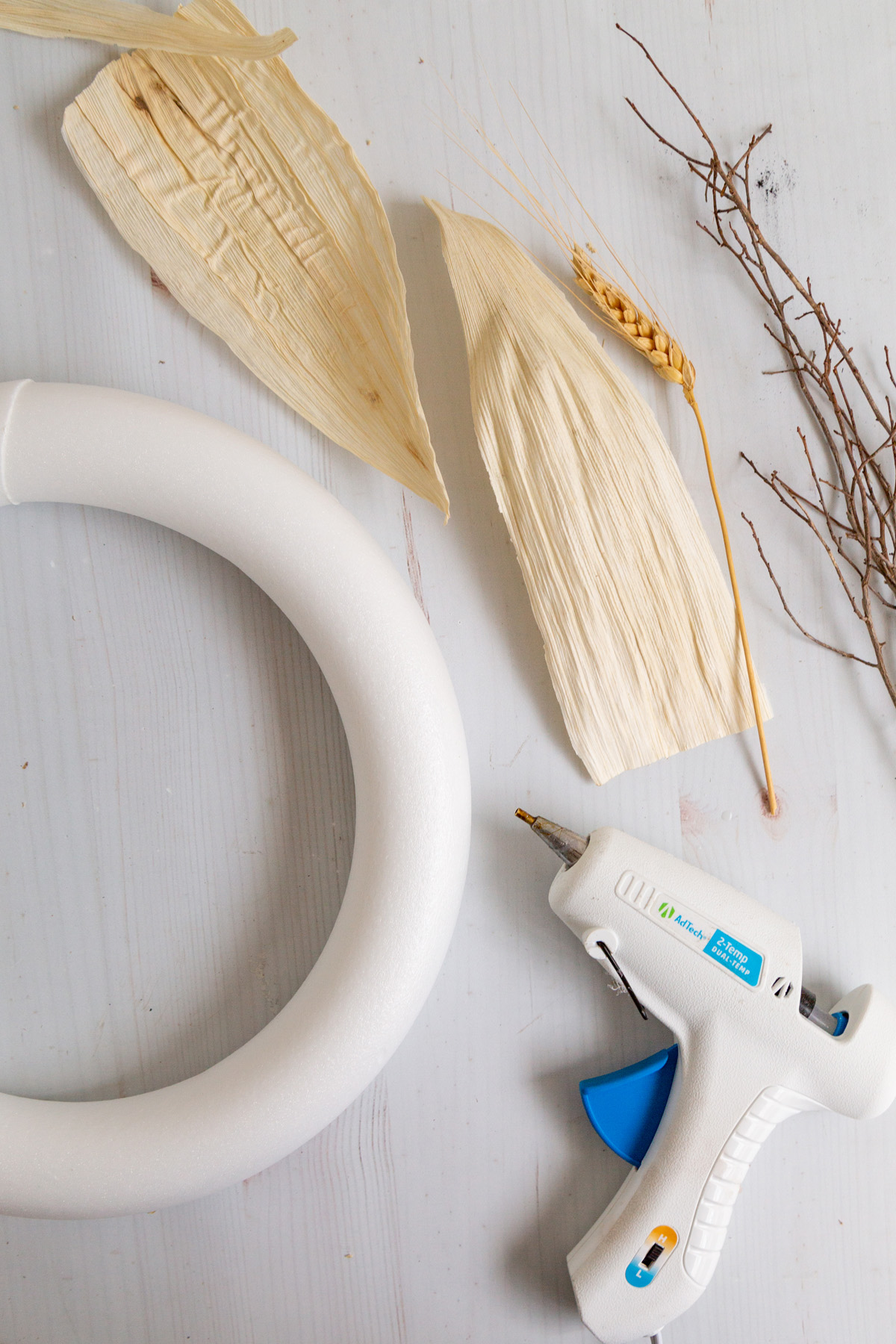 Prep the dried corn husks. Some corn husks come really wide. You will want to tear those in half. We like to use different sized husks on this wreath form.
Use the hot glue gun on the low temperature. Apply glue to the wide end of the husk and then press on to the wreath form. We glue the husks on almost sideways.
Keep adding the husks, layering them on top of each other.
Add in the twigs, wheat, bunny tails and more after you completely fill the wreath form.
Hang on the wall with a command hook. You could also use a pretty velvet ribbon to hang it as well.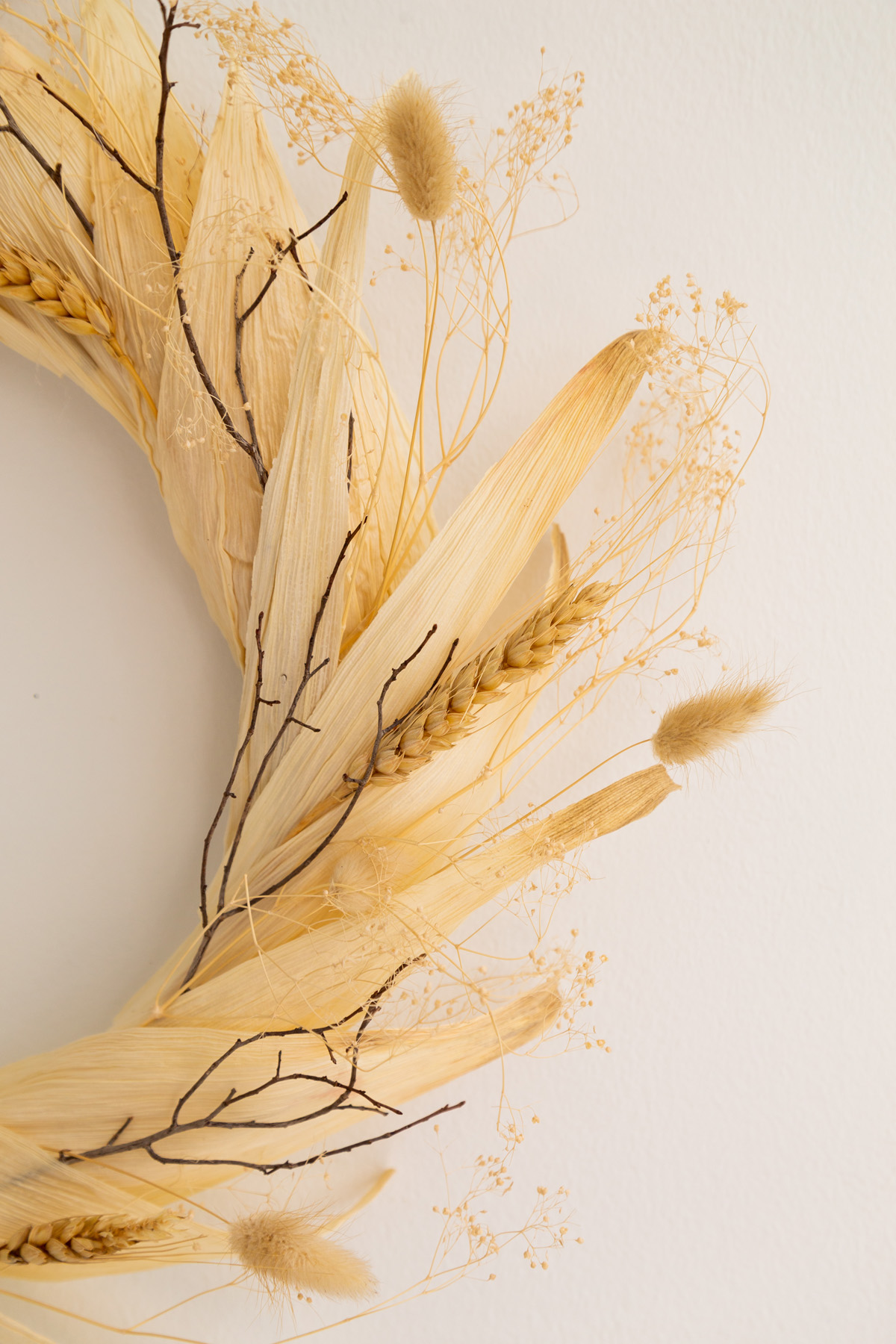 Where to buy a corn husk wreath?
If you are not into making this wreath, William-Sonoma has a gorgeous one, but it is not cheap! Etsy is also a good place to look as well.