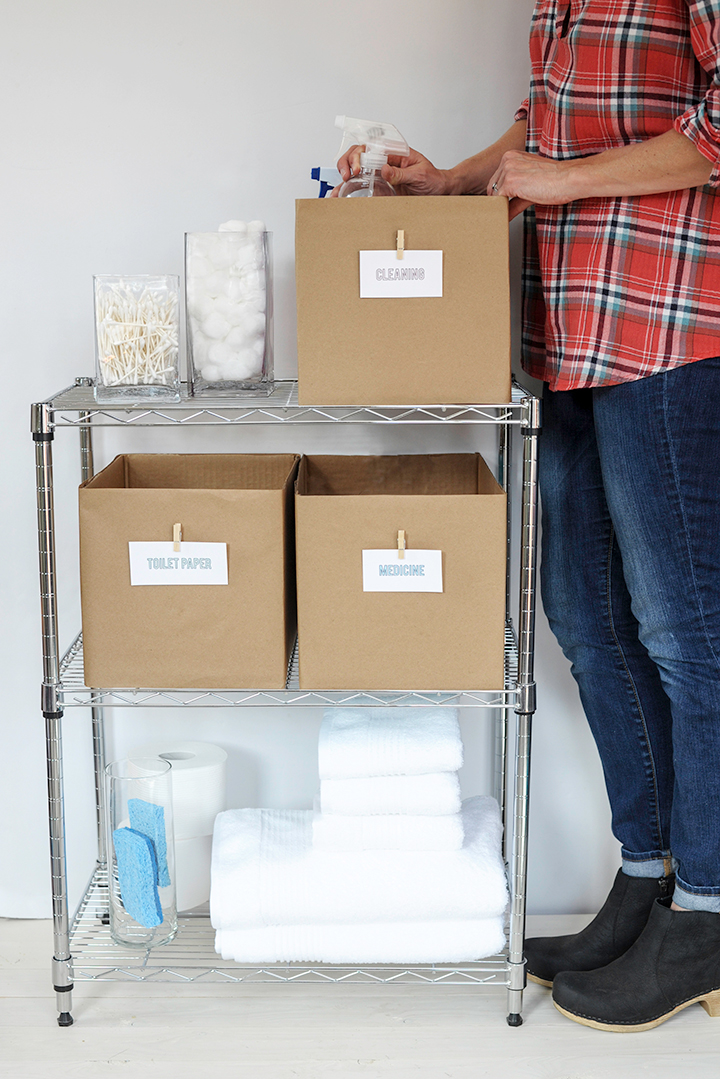 If you are looking for an inexpensive solution for storage, I've got a winner for you today. As Poppy is still in diapers, I've got a plethora of diaper boxes ready to recycle. So why not upcycle them into cute storage boxes instead of sending them off to the recycling center? Not to mention this is a totally affordable way to achieve a good looking storage system at home. I've tried wrapping paper around boxes, but that was too thin, so I thought why not give thick, utilitarian kraft paper a try. And I love the results. I even made some modern labels for the boxes and adhered them to the boxes with some cute, tiny wooden clips for a new take on bathroom storage.
I'm working with Cottonelle Mega Roll today to share some tips on home storage solutions. I'm always looking for extra storage at home and I don't have enough closets in my house, so finding creative ways to save space when organizing is key. I love a cohesive, clean look, one of the reasons I'm loving this kraft paper storage box system I created. Since we are low on storage space, I find that buying everyday necessaties such as toilet paper, like the Cottenelle Mega Roll is key. It's four rolls in one, so it doesn't take up as much space when storing it. I like to take the rolls out of the packaging too and put it in my own storage system like these boxes. It actually helps me keep an eye on when I need to re-up and it ends up taking up less storage space.
Read more for the full DIY tutorial and some of my favorite bathroom storage tips.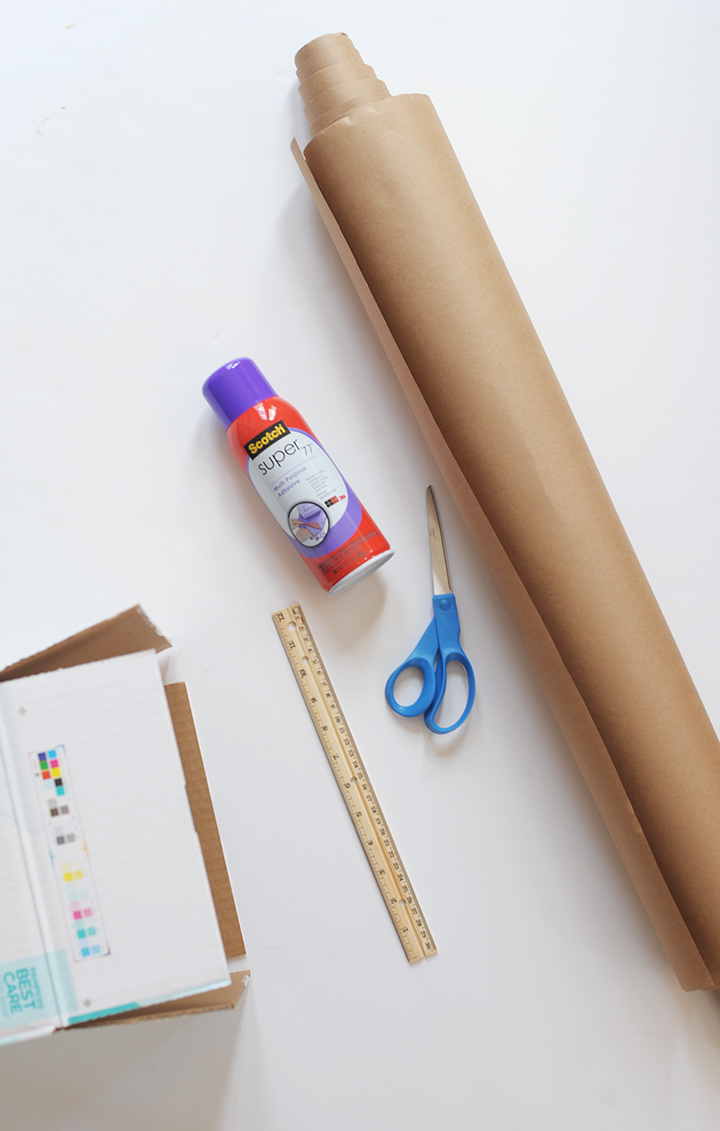 Supplies: Kraft paper, scissors, pencil, ruler, diaper boxes (or any cardboard box), spray adhesive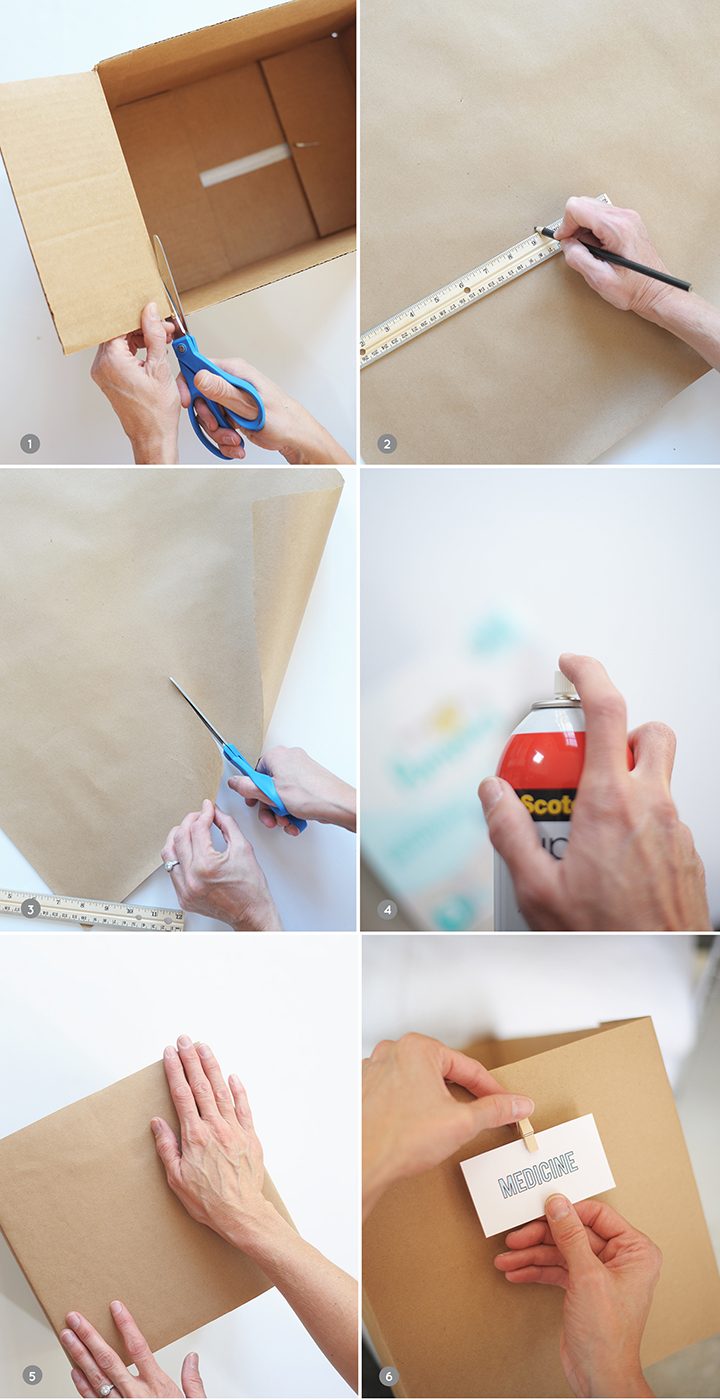 Instructions:
1. Cut the lids off of your diaper boxes with scissors or a box cutter.
2. Measure the height of your box and then line out hashmarks on your kraft paper with a ruler.
3. Cut out enough kraft paper to wrap around your box.
4. Spray adhesive to the exterior of your box in a well-ventilated area. I like to spray mine outside.
5. Wrap your kraft paper around your box.
6. Smooth out paper with your palm.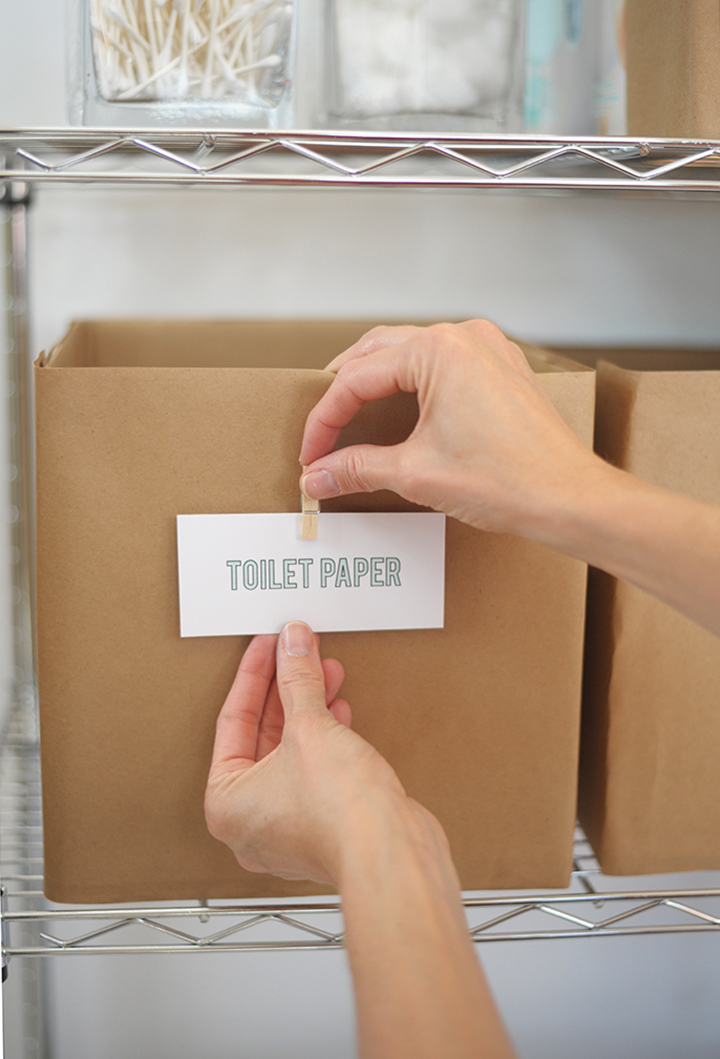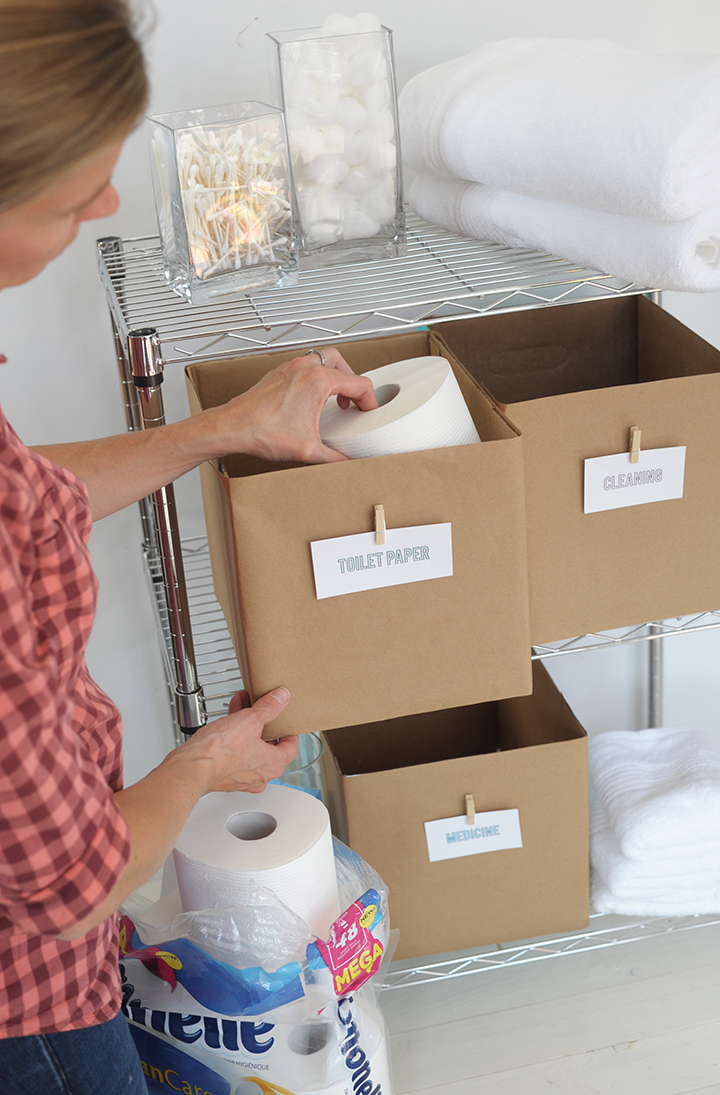 Some other bathroom storage organization tips I live by:
1. Cleaning Supplies Made Easy
Make a box of necessary cleaning supplies for each bathroom in the house. This way, it's easier and quicker to clean each bathroom. I find that I'm more inclined to do a quick wipedown when the cleaning supplies are within arm's reach.
2. Stock That Guest Bathroom
Another tip is to always keep enough toilet paper rolls on hand for the guest bathroom so your visitors aren't asking for more. And don't forget to store some bathroom items your overnight guests may have forgotten such as toothpaste, a toothbrush or hairbrush. Keep those in a box labeled Extras in the guest bathroom.
3. Upcycled Glass Vases
I also like to upcycle glass vases from flower deliveries as storage for bathrooms. You can also buy inexpensive glass vases at thrift stores too. This way, I can get a jumbo box of Q-tips or cotton balls and divide them into glass vases for different bathrooms. And don't be afraid to group together different shapes and sizes of glass vases.
4. Labels, Labels, Labels
I'm a sucker for good typography and organization. Anyone can make a sheet of labels. Just pick your favorite font and you can just use a Word program to type out the labels you desire. Make sure the font size is big enough to read easily.
5. No Closet, No Problem
Not all bathrooms are created equal, which means many bathrooms don't have adequate storage. If you have the floorspace, but lack of storage, think outside the box for storage ideas. Head to the local thrift store and look for a wall cabinet or old dresser you could give a facelift. It's amazing what a new coat of paint and hardware can do.
photos by Melissa Fenlon. All rights reserved.
This post is sponsored by Cottenelle Mega Roll. Thank you for supporting the brands that help support Alice & Lois.