Favorite DIY Wreath Tutorials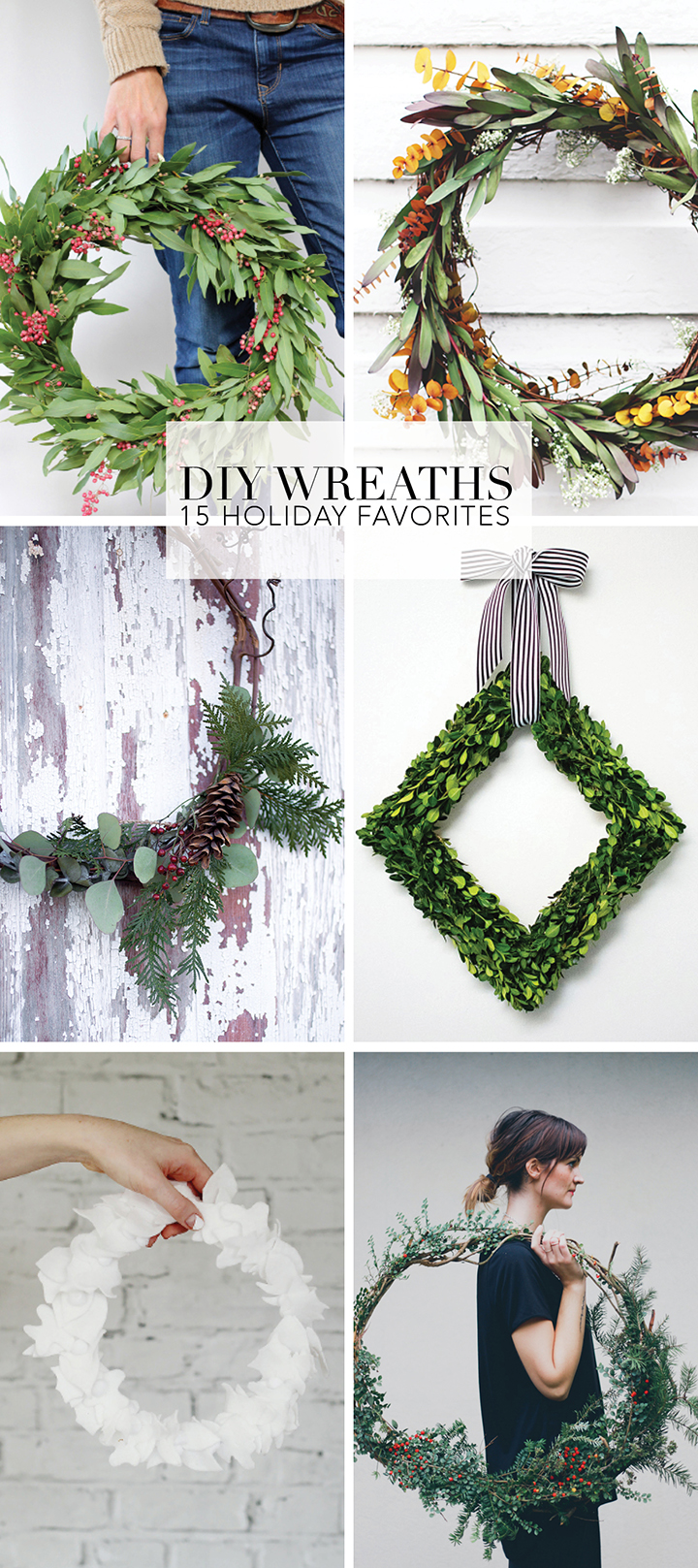 I've been dreaming up what my holiday wreath will look like this year. I fell in love with the simple DIY wreath Sara whipped up last year. She couldn't believe how simple it was to make.
So, I'm ready to make my own wreath this season and I'm helping you guys get ready with some of my favorite DIY wreath tutorials.
From classic boxwood wreaths, to eucalyptus to Scandinavian-inspired, we've got you covered for the holidays. Add in some pom poms or paper leaves for a unique wreath as well. The options are endless.
Favorite DIY Wreath Tutorials
1. Sara's DIY bay leaf and berry leaf wreath.
2. Free People's DIY autumn wreath.
3. The Merrythought's simple holiday wreath.
4. Homey Oh My's diamond wreath on Design Sponge.
5. Fall for DIY's lovely white felt pom pom holiday wreath.
6. Treasures & Travels Natural Seasonal Wreath.
Read more to see all our favorite DIY wreaths.
7. Rue Mag's gorgeous fall DIY wreath.
8. Creative egg carton DIY wreath via Sinnen Rausch.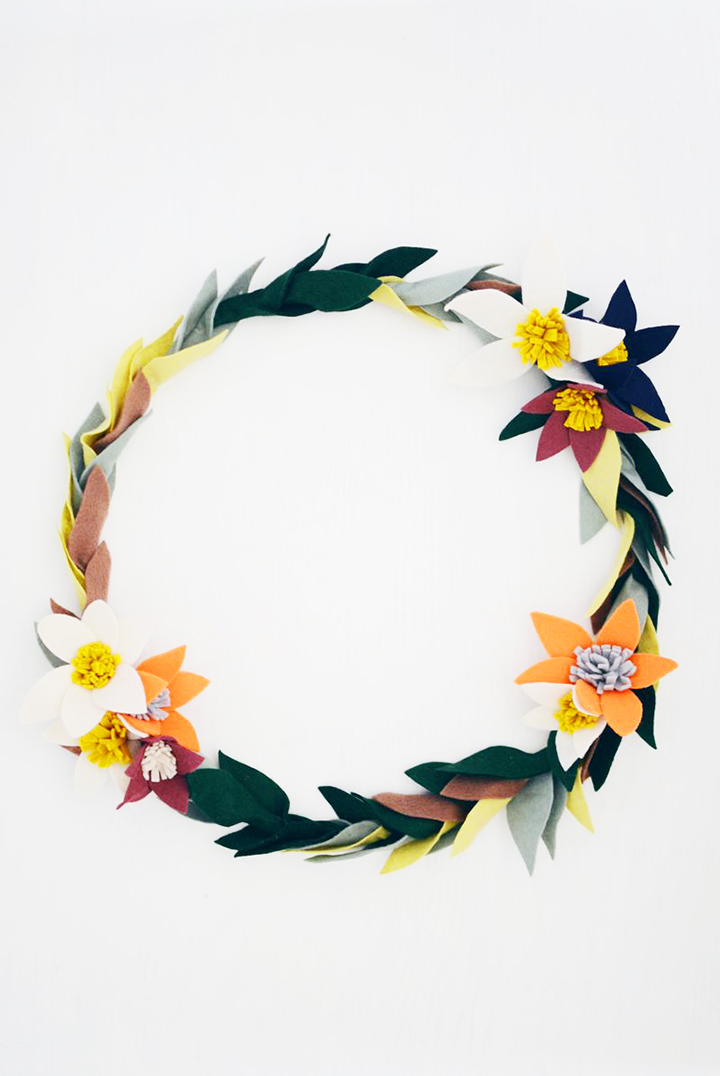 9. Felt flower wreath by A Beautiful Mess.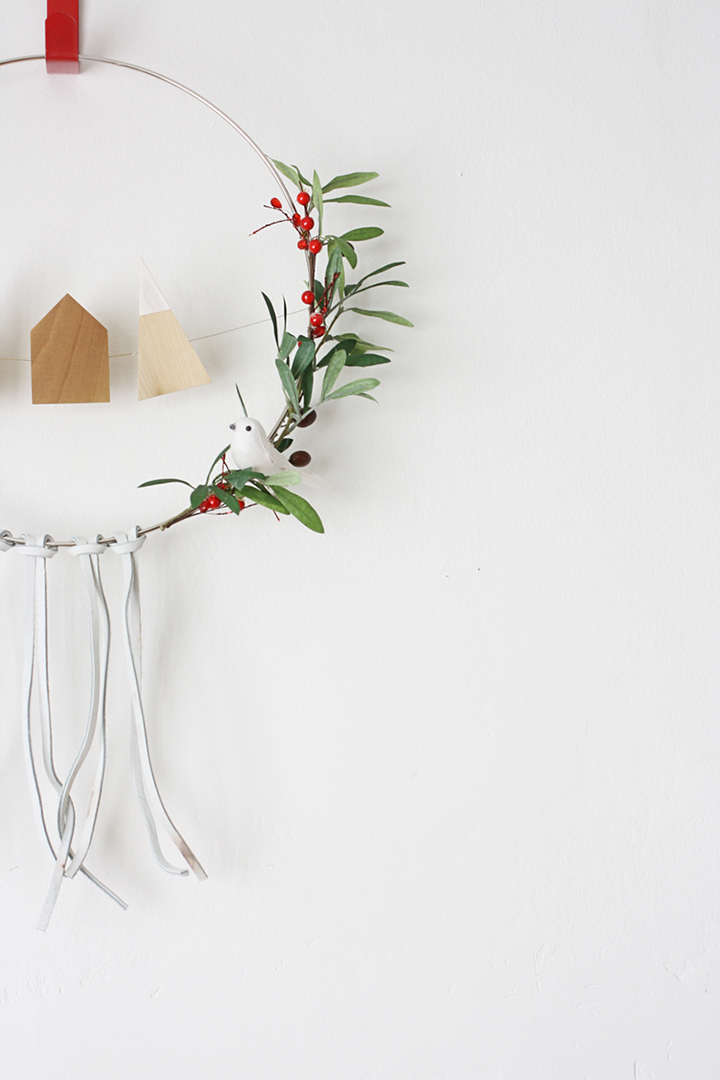 10. Hello Lidy's modern Scandinavian DIY holiday wreath tutorial.
11. Design Improvised DIY cornhusk wreath, perfect for Thanksgiving.
12. Style at Home's DIY paint chip holiday wreath.
13. And Here We Are's evergreen holiday wreath DIY.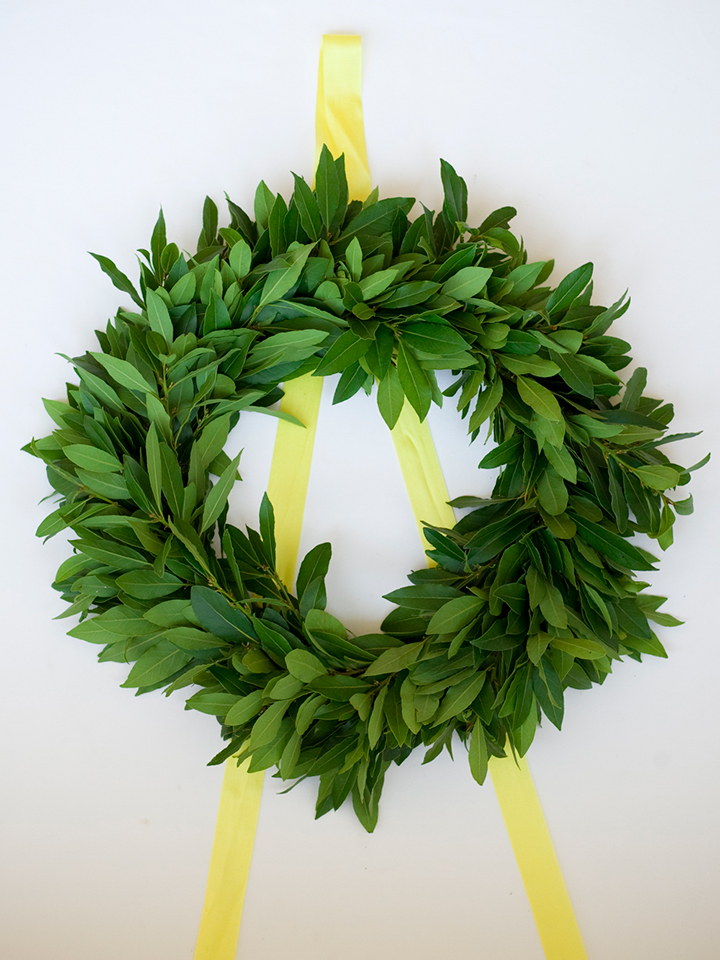 14. Craftsy's classic Christmas wreath.
15. A gorgeous DIY holiday wreath from Design Love Fest.