A Little Bit of Everything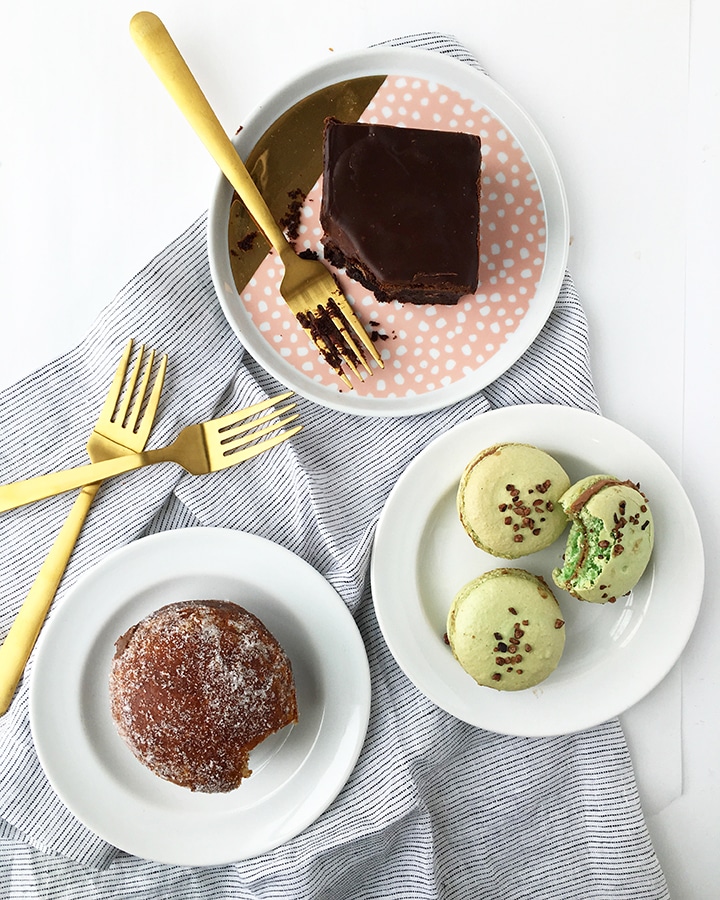 It's been a busy few weeks. So I rightfully deserved the above desserts. I just wrapped up the home and lifestyle magazine that I help produce for my other life as a local newspaper publisher. It was a really fun issue, as you can see above! I got to tour some amazing homes in Crested Butte and shoot amazing desserts from a local baker. I'll share the link with you guys when the issue hits the streets soon!
It's closing weekend at the resort today in Crested Butte. We're taking the girls skiing, then starting to prep our camper for our spring break trip to Arizona in a week. Calla's already started the grocery list, and numerous lists of what to pack. I think she's just a little bit excited. We have a pretty late spring break, which is actually nice since we miss the bigger crowds. Can't wait to be in Arizona biking, hiking and swimming with the kiddos. Hope you guys are enjoying your weekend! Here are some of our favorite links from the week. –Melissa
I'm on the look out for a good new show. Here are some ideas… Let me know if you have any suggestions.
The Jenna Lyon's Era comes to an end.
A great lesson on speaking up.
Yoga to make you strong.
Remember Andrew McCarthy? Check out his newest role.
Now this flea market trip looks fun.
Amazing ideas for cardboard.
Think I need to make some of these eggs for my girls.
Trying this recipe this week.
This spring salad looks great.
What do you think of this top and skirt look?
I'm dreaming about this top.
The perfect new suit.
Adding this to my pillow posse.
Pin of the week.