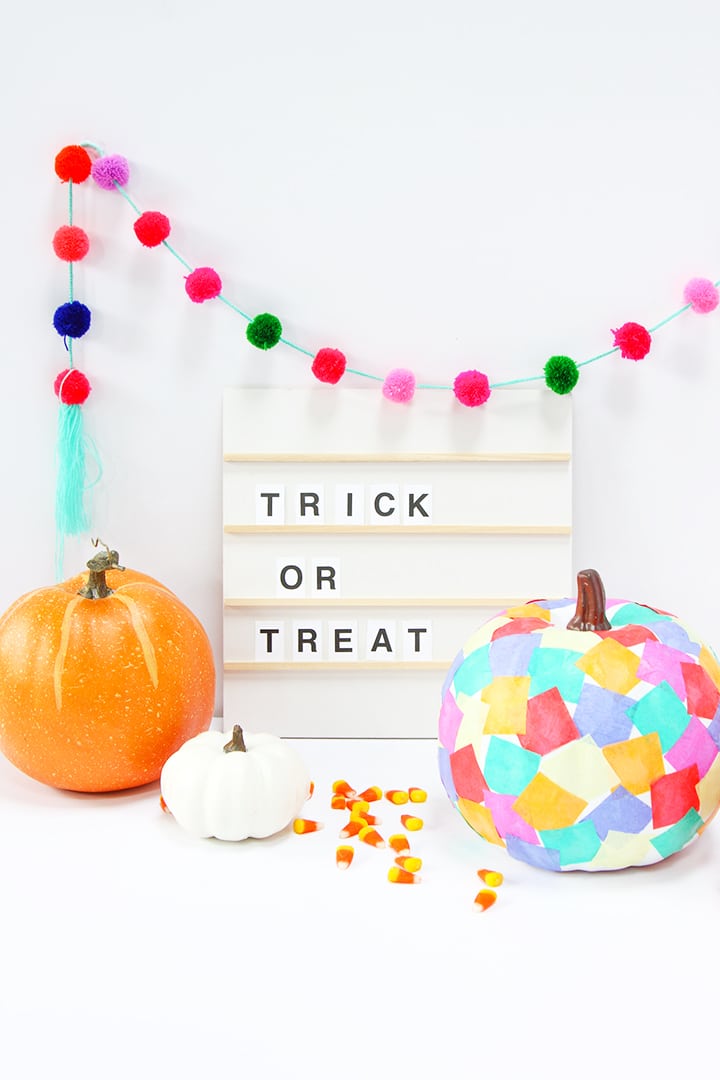 There is still time to whip up some craft pumpkins for Halloween! You might have seen one of our favorite No Carve Pumpkins that we made for FUN365 this year – Mod Podge Pumpkin with Paper Napkins. We are in love with how this turned out. No Carve pumpkins are so on trend this Fall and we know why. They are so simple to decorate and you can go with any color scheme or pattern you want. Today we are sharing a few more ideas with you.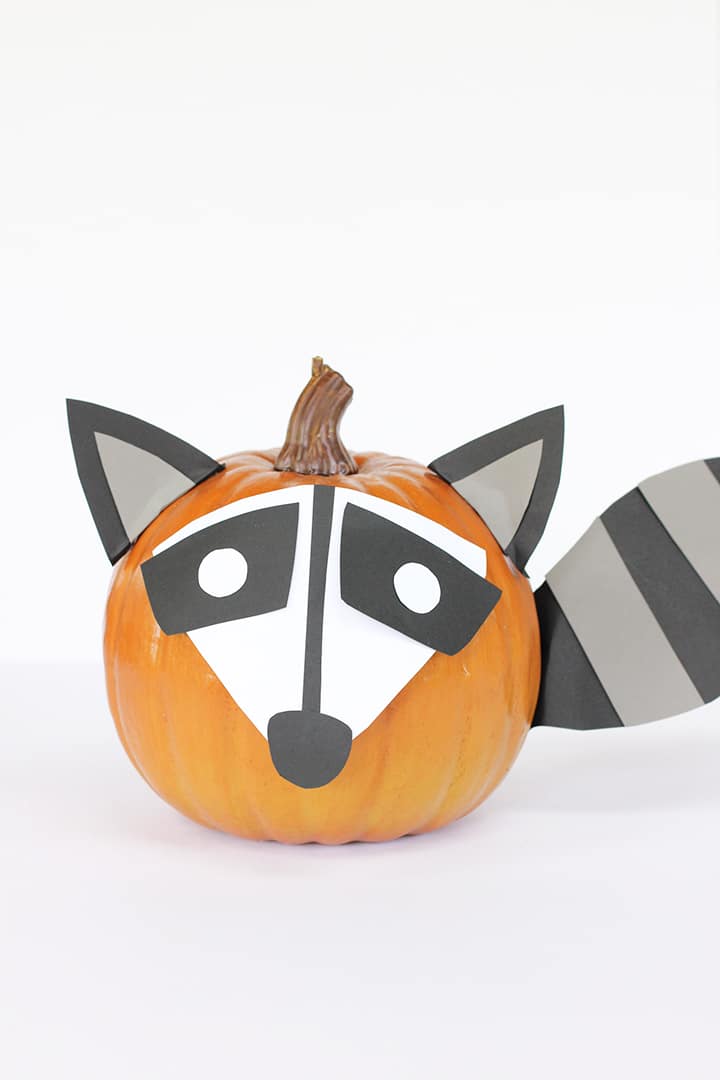 First, we turned some faux pumpkins into little woodland animals using card stock paper! How sweet are these?! The kids adore them. I kept the pumpkins orange, but you could always paint white or the color of the animal. Head over to FUN365 for the animal templates for an owl, raccoon and fox. Simply print, cut and tape onto the faux pumpkins.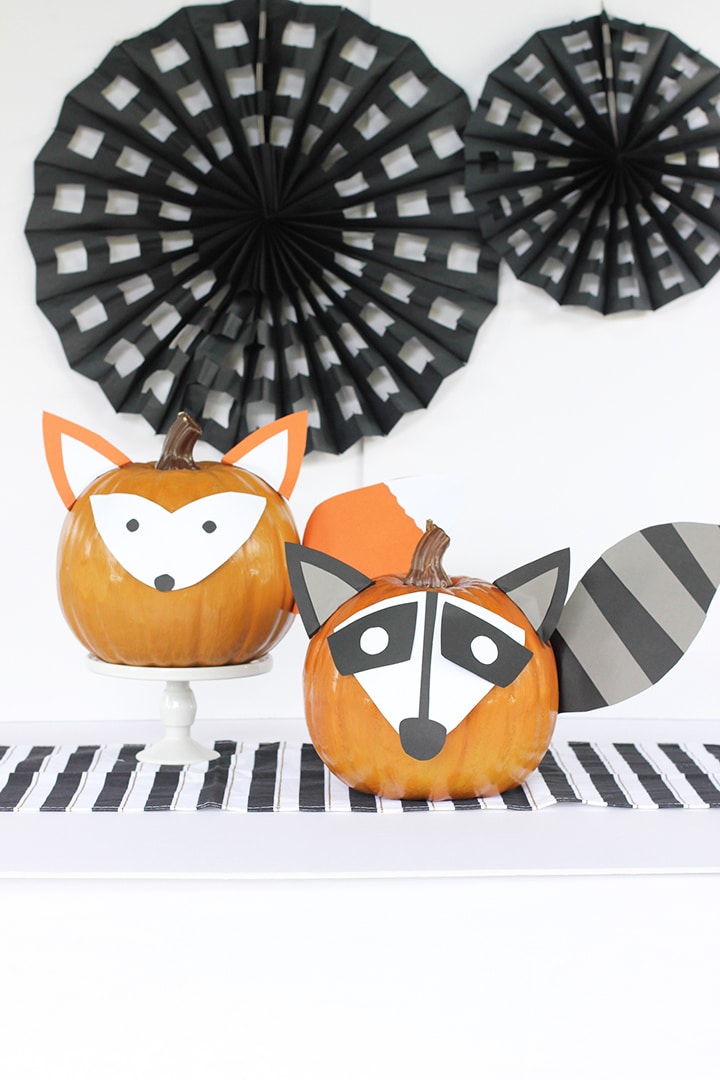 Next we kept the Mod Podge love for faux pumpkins going with glitter and different tissue paper shapes. I love the bright colors of the square tissue paper confetti look. I used Mod Podge, sponge brush and colored tissue paper squares. So simple and such a bright fun impact. I also created a simple black and white themed pumpkin using large black tissue circles. I spray painted the pumpkin white and added the large dots using Mod Podge. And you always have to have a glamourous pumpkin, right?! I went with a mod look with the gold glitter and white pumpkin. You can find all of these tutorials over on FUN365 site.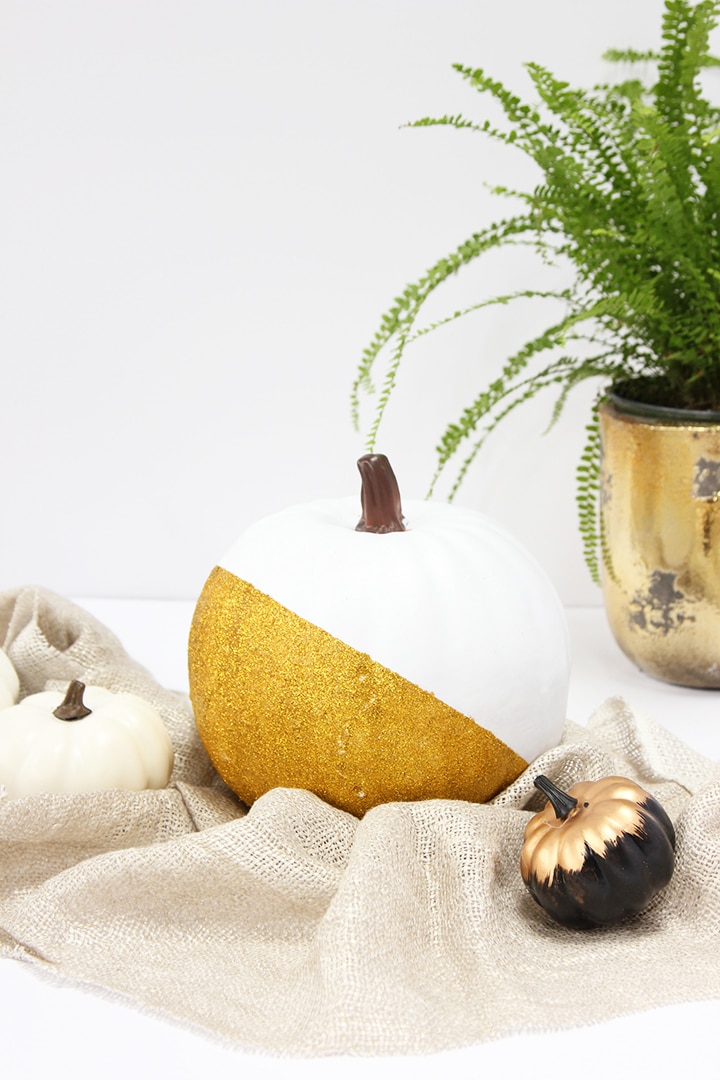 Photos by Sara Albers.