Over the years we've acquired the best tools of the trade for our sewing projects, painting, stenciling and holiday ornament  making – we wanted to share our 25 best craft supplies. We have rounded up our go-to, must-have, 25 best craft supplies that make our projects that much easier to make. We like to keep our projects simple and often times if you have the right supplies they are so much more manageable. Take a look at our favorites and we would love to know your favorites as well.
Read on for our 25 Best Craft Supplies…
Adhesives
E6000 glue – this is our go-to, favorite glue! It holds just about anything.
Aleene's Quick Dry tacky glue – We love this adhesive because it truly dries so quickly. Great for taking pictures of step by step photos for our craft tutorials.
Adhesive dots – These are a quick and easy tool for many paper projects.
Blue tack (white) – This is an old college fav (remember hanging posters in the dorm with this stuff?) and still is today with it's amazing ability to hold just about anything onto a wall!
Permanent tape runner – We've recently found this gem of a tool. Such a dream when working with paper crafts.
Mod Podge – We love Mod Podge! We've made so many amazing projects with this clear glue medium.
Fusible appliqué webbing paper – This is a magical appliqué paper! Just iron it on the back of one fabric.
Double stick fusible tape – This is our go-to adhesive for no-sew projects!
Iron on transfer paper – Create your own t-shirts, tote bags and more with this transfer paper.
Washi tape – Decorative tape can dress up any envelope, gift, notebook and more.
Tools
Hot glue gun – This is our go-to tool! Holds strong and dries so quickly.
Rotary cutter – We love using this tool when working with fabric and paper projects that needs lots and lots of cutting.
Cutting Mat – This is a rotary cutter's best friend.
Scissors – Everyday. All day. We have so many pairs of scissors – vintage brass handle, embroidery, pinking shears, fabric… the list goes on and on.
Hole punch – Never underestimate the power of this tool. A solid one can cut through paper and leather.
One inch punch – You can make a cupcake topper, a garland or big confetti with this special punch.
Paint
Acrylic paint – This is a necessity for any crafter. We must have 50 mini bottles of craft paint.
Watercolor paints – A good watercolor set is worth every penny. We've loved using this medium in so many projects. And it is a always a quick and easy activity for the kids.
Paint brush set – We have brushes for acrylic paints, watercolors, stenciling. Keeping good care of brushes is a must so they can last for years.
Foam pouncers – We love using freezer paper to create our very own stencils and these special brushes make applying paint so easy.
Fabric medium – This is magic! You can turn any craft paint into fabric paint by adding this medium to it.
Miscellaneous
Embroidery thread – This is perfect to use to add a colorful pop of color to so many projects and making the perfect tassel!
Alphabet stamps – We love to add a personalized touch to any project or gift. These stamps are then best to add a name, initials or Happy Birthday to anything.
Sharpies – Our go-to marker for just about everything.
air dry clay – We've fallen in love with this clay for it's ease of use and versatility.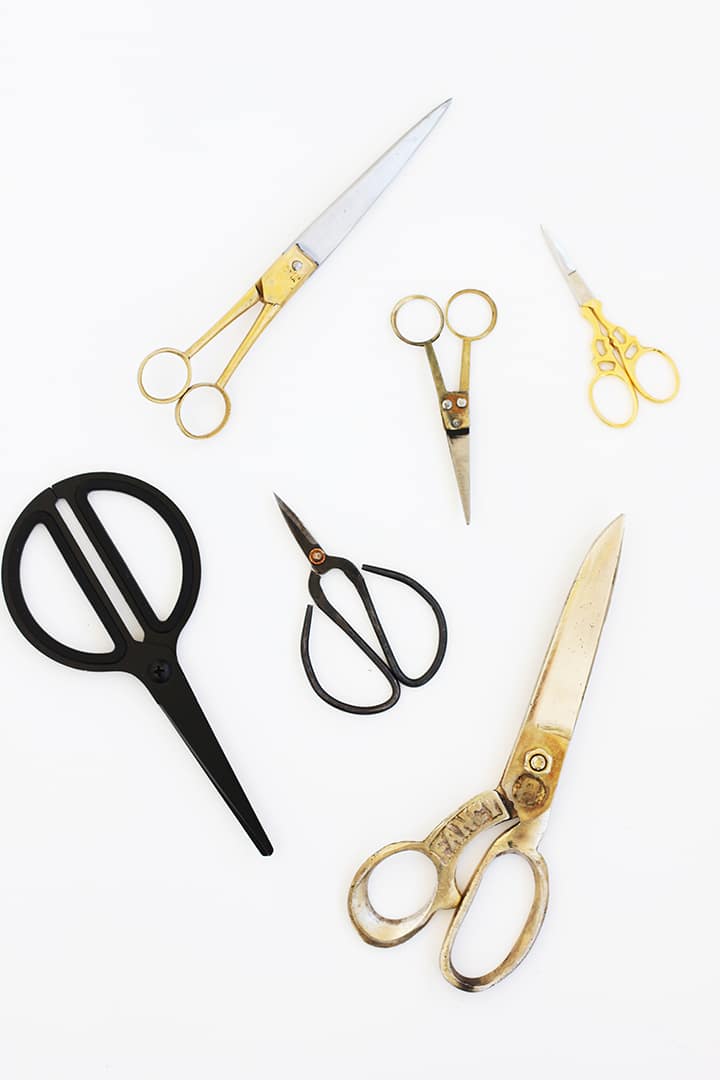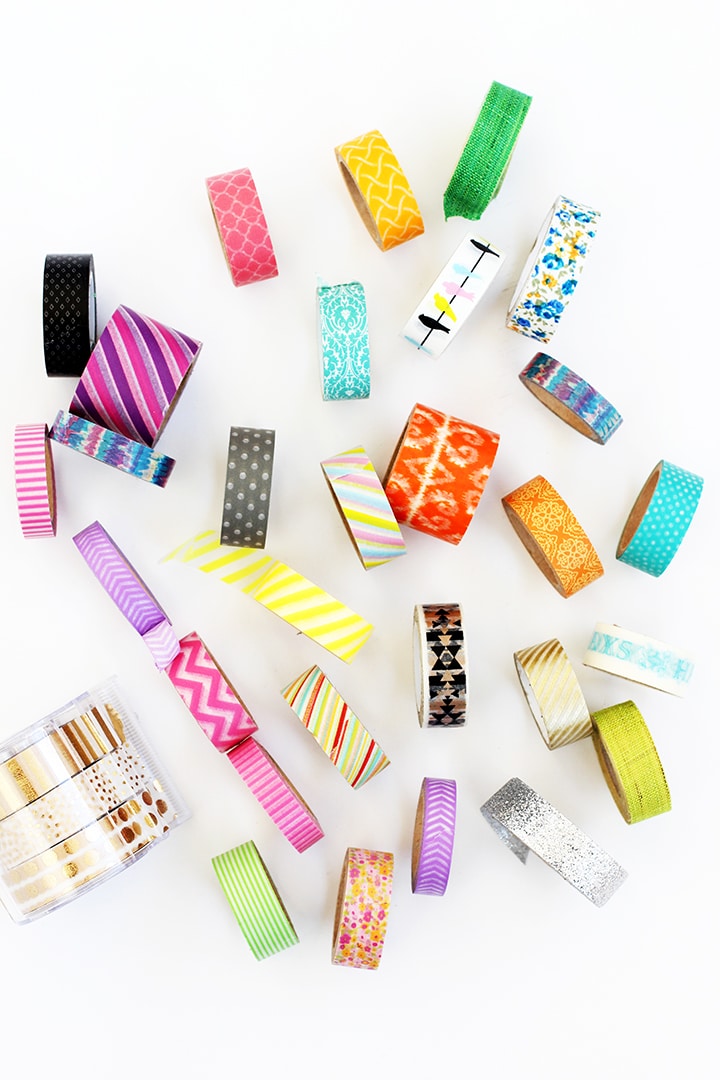 Photos by Sara Albers.