Share Some Sunshine Free Printable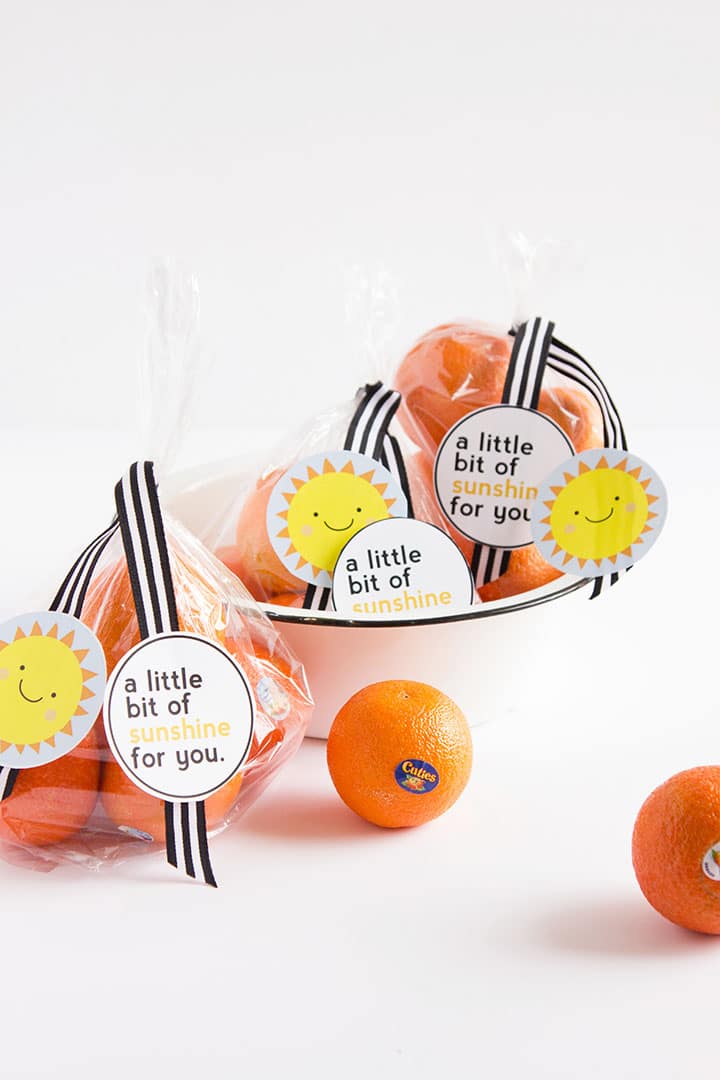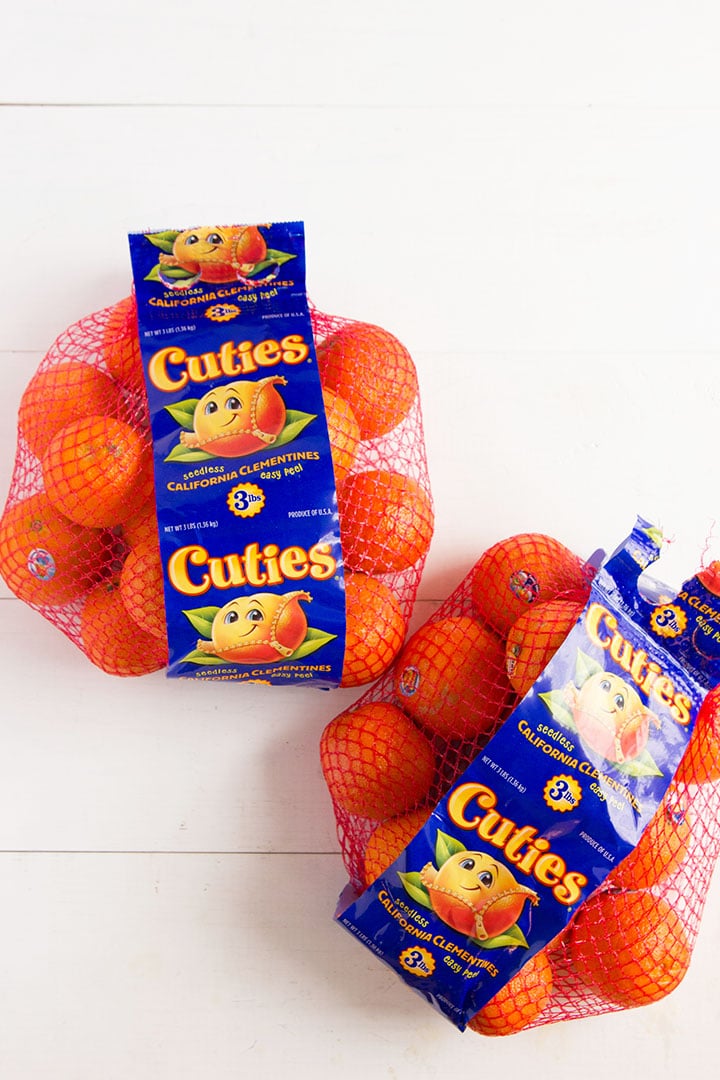 With the holidays right around the corner, everyone I know is starting to feel the craze of the season. We get so busy with preparing big meals, decorating the house, buying presents, making gifts and more. This season, we wanted to try and take some deep breathes – try not to get so overwhelmed by the busyness of the holidays and focus on spending time with family and friends. This winter we are also going t0 surprise and delight friends, neighbors and even strangers with a with a sweet gesture – a little bit of sunshine! We have partnered with our kid's favorite fruit, Cuties mandarins, to share their awesome kindness campaign – #100DaysofSunshine. Cuties remind us all that no matter how big our differences, they are no match for the power of love. So brighten someone's day and share the sweetness of the season during the #100DaysofSunshine! We are on board! We designed a sweet little printable for you to use to gift friends and family, neighbors and others a little bit of sunshine with a bag of Cuties!
Read more for the free printable and other ideas on sharing kindness…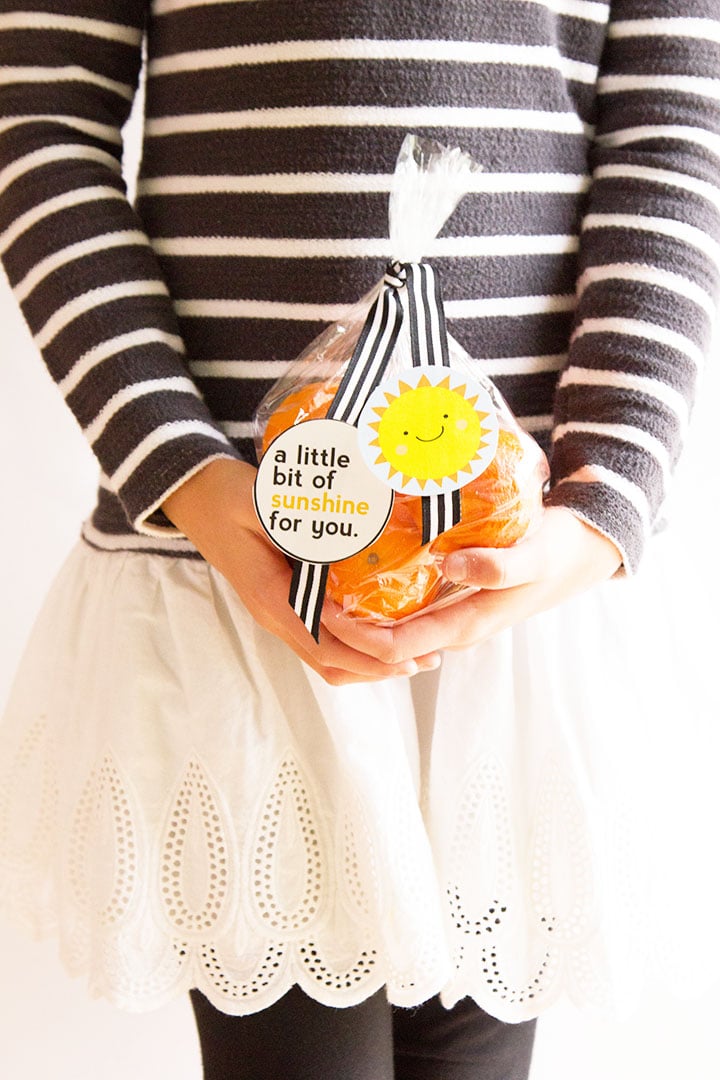 You have heard of getting "booed" during Halloween, right? It's when friends and neighbors leave a little bag or bucket of treats on your front steps. Well, why not keep the fun and surprise going this winter? We put together little bags of cuties and attached the sunshine labels around some black and white striped ribbon. The kids dropped them off at neighbors and friends houses this weekend. They had such a blast! Projects like this teach kids that even a small gesture can make someone feel loved, appreciated and will want to also pass along kindness to others. Random acts of kindness can go a long way today! Just think how much a sweet bag of clementines with a darling sunshine label would brighten your cloudy winter day?!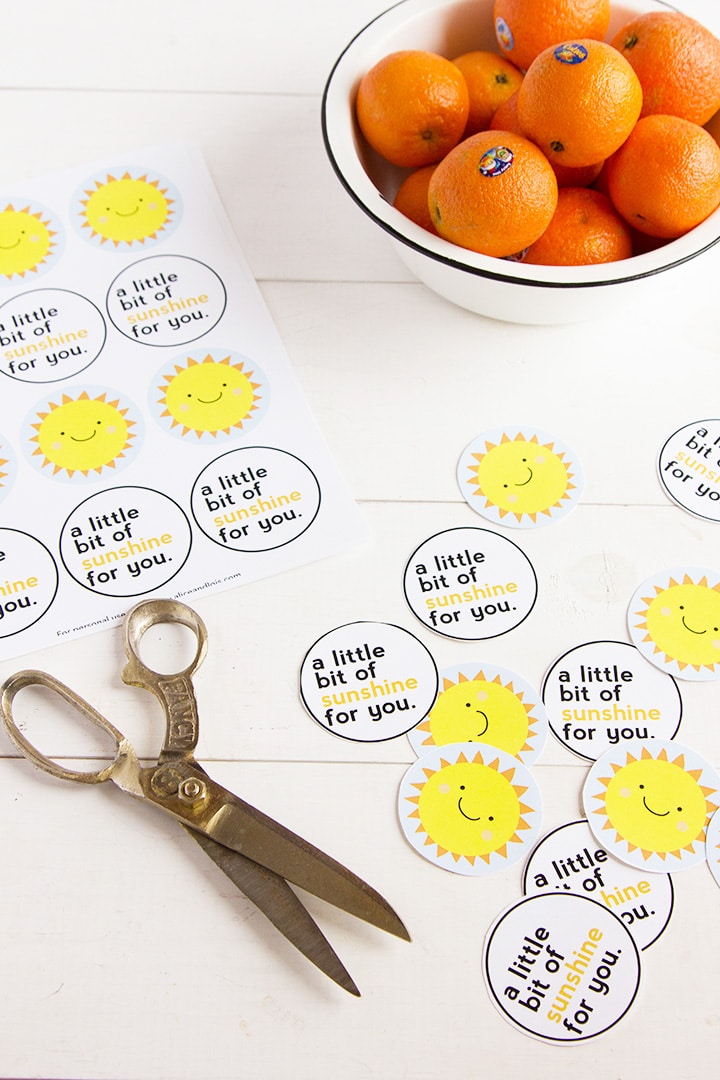 Print our sunshine labels free printable HERE.
Print labels on white card stock and cut labels.
Fill a jar or clear bag with Cuties.
Tie with ribbon and tape labels to ribbon ends.
Share with friends, neighbors, teachers and family.
During the winter, Cuties are staples in our kids' lunches. Our kids love the sweet, seedless and easy to peel clementines, they will be so excited to share their faves!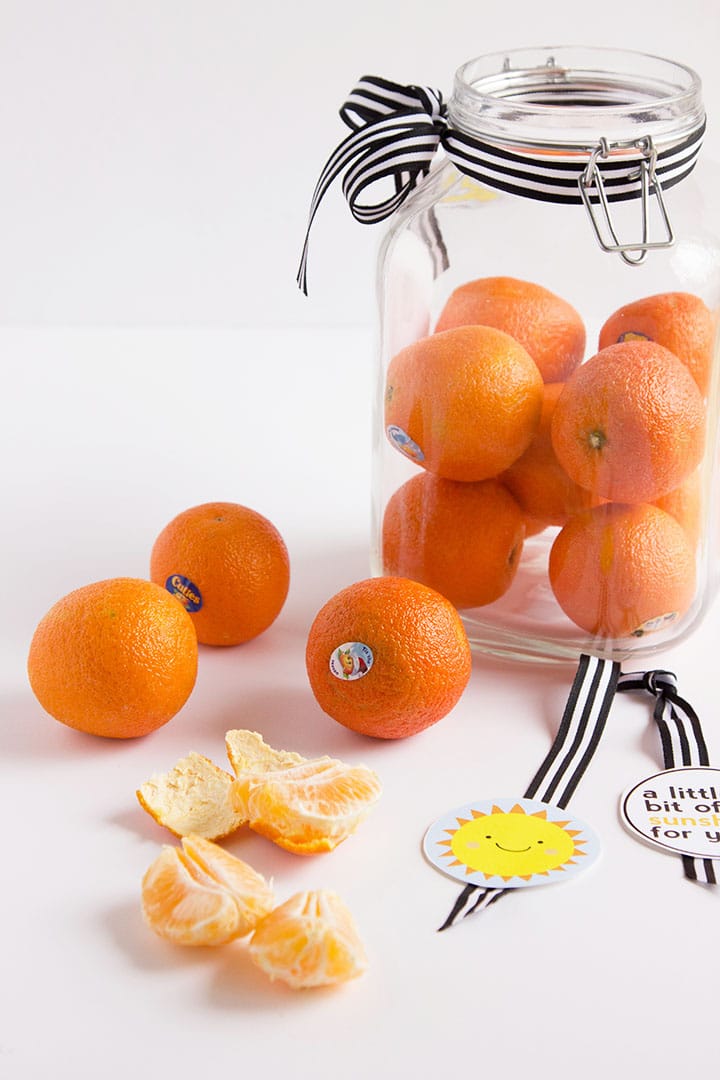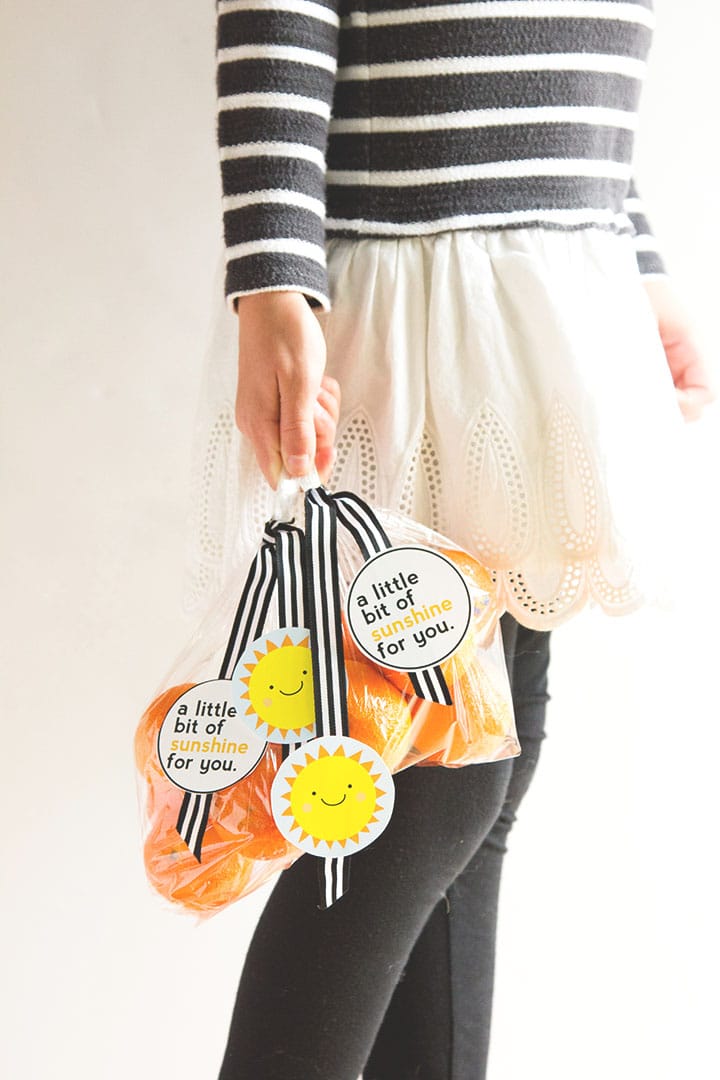 Thank you to Cuties for sponsoring this post. As always, all thoughts and opinions are my own.
Photos by Sara Albers.