Simple Foraged Holiday Wreath
See this simple and beautiful Foraged Holiday Wreath, a perfect DIY to make this holiday!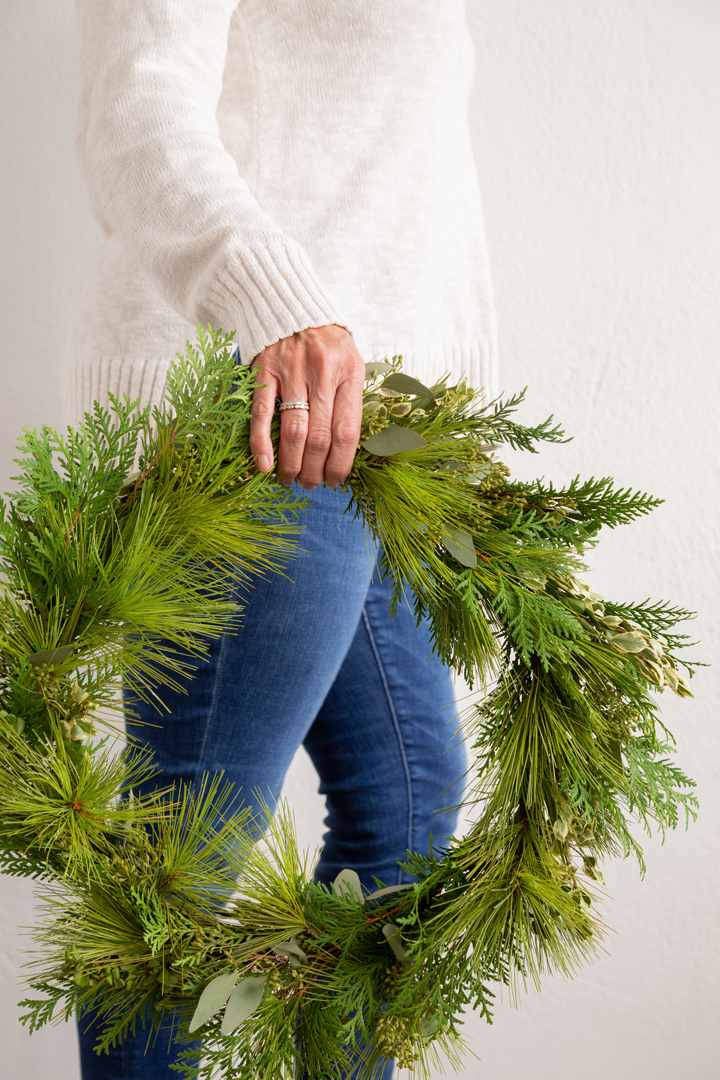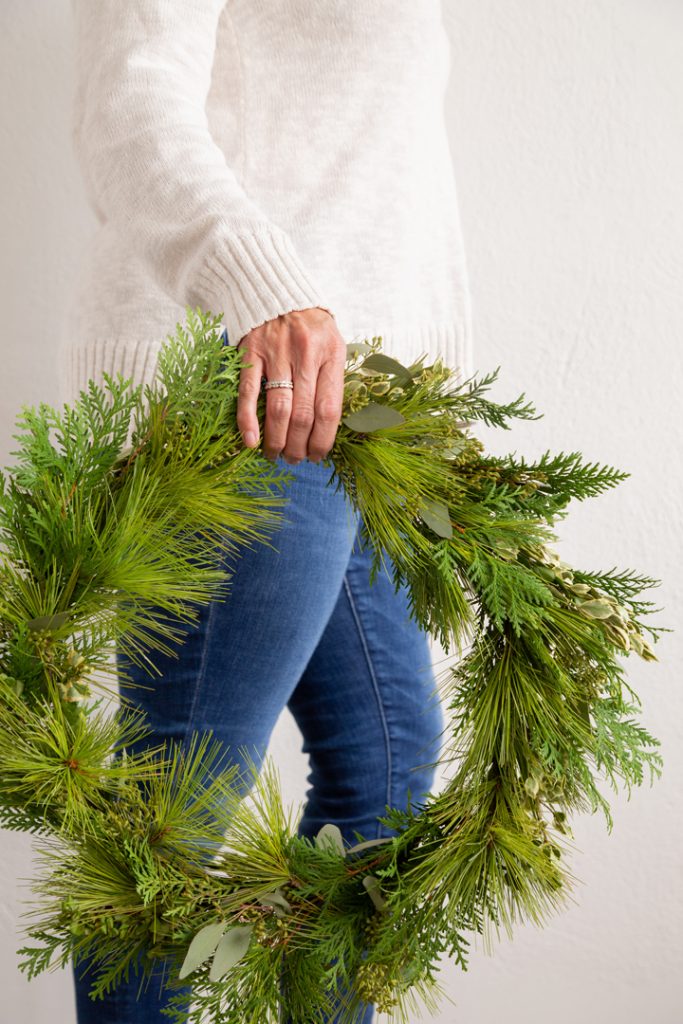 Get outside with some clippers and gather some greenery! We made this Simple Foraged Holiday Wreath with evergreen and other greenery for our latest holiday DIY project for hunker.
Have you made a homemade wreath before? You might feel intimidated, but don't be! It is actually super easy to make one.
Simple Foraged Holiday Wreath
We love using metal wreath forms and floral wire. The trick we like best is to create small bunches of greenery and add that to the form. You can find the full tutorial here.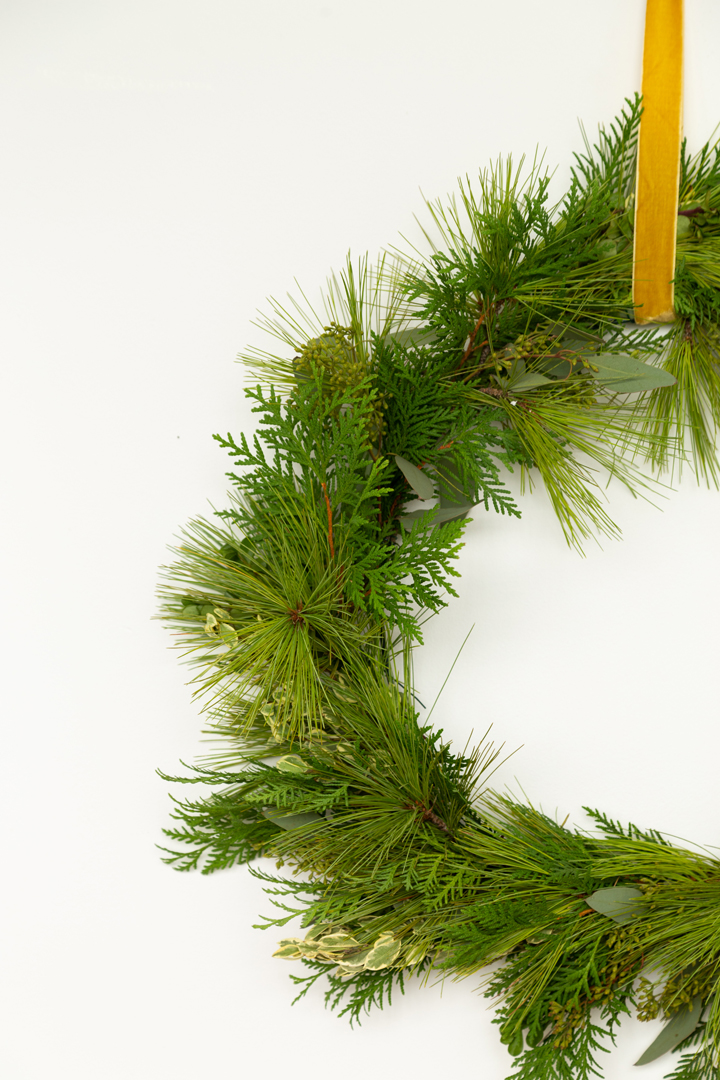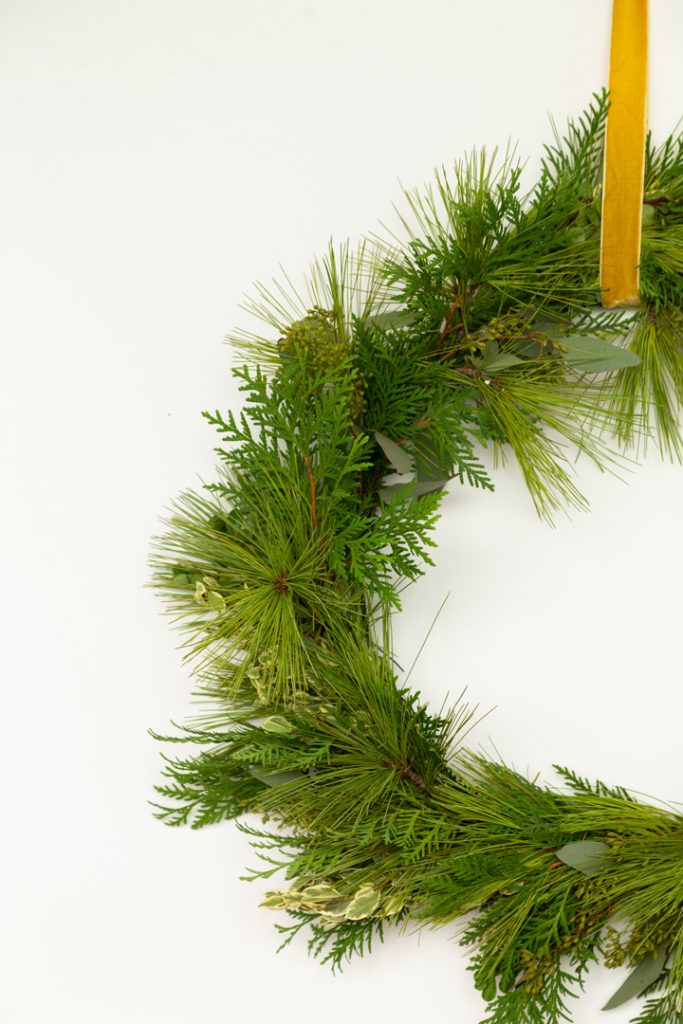 Remember this handmade holiday wreath we made back in 2014? We still love how this wreath looked! The look of the bay leaves and berries is an all time favorite.
You can also make handmade wreaths using gold macrame hoops. This gives the wreath a bit more of a modern boho look. You can just cluster some greenery on one portion of the hoop.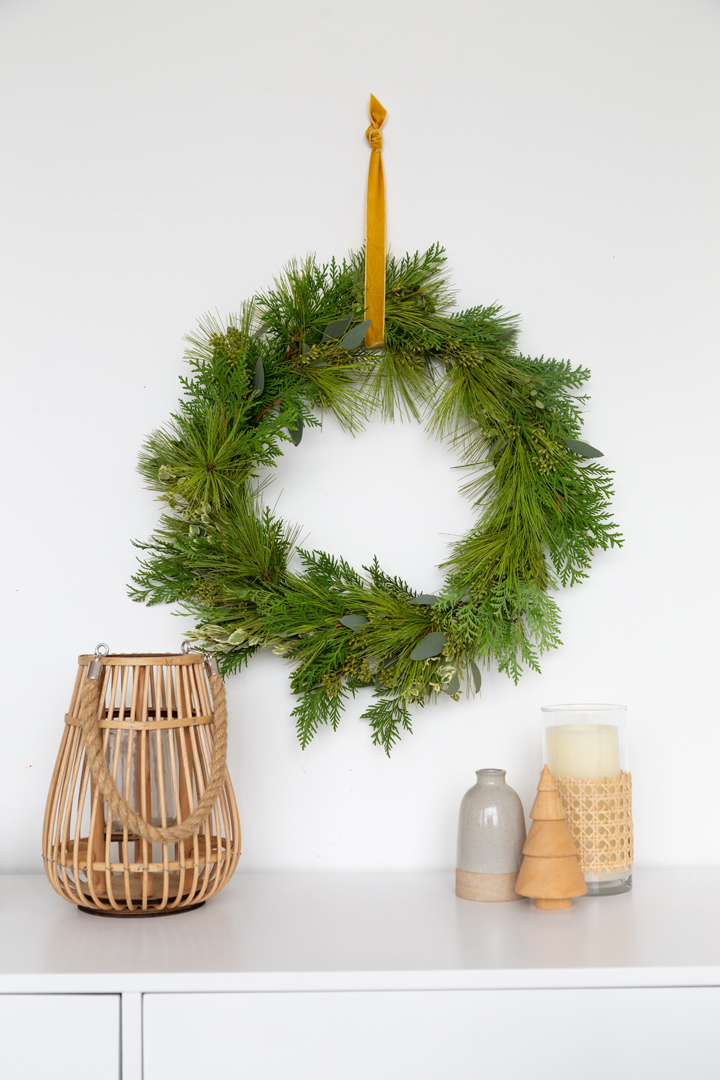 Another idea for making a handmade wreath is using a piece of driftwood. Simply hang the driftwood and add some clusters of evergreen sprigs and berries. We love the look of this Modern Greenery Driftwood Wreath.