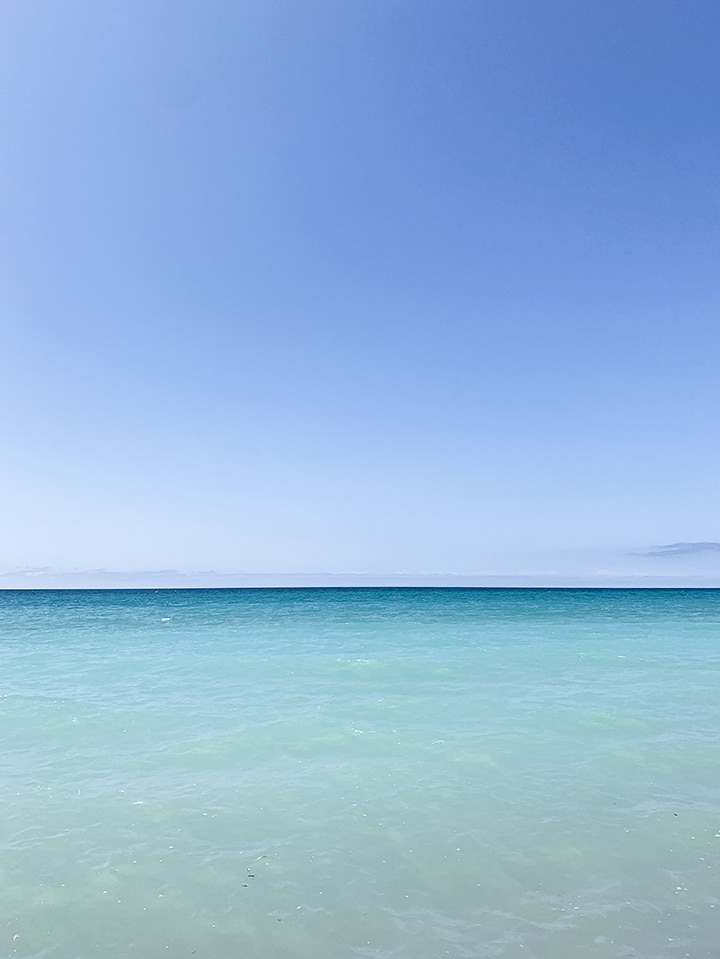 After a wonderful two and a half weeks together, Melissa and the girls are heading back to Colorado and my family heads back to Indy. We have spent the last 2 weeks in Michigan with our parents and brother's family. Michigan is truly one of the most beautiful states. The image above is from Sleep Bear Dunes – so gorgeous. We enjoyed every minute of the time spent swimming, wake boarding, paddle boarding… This is such a special place for our kids to really enjoy summer together. (Thanks Mom and Dad for having us for the past 2 weeks!)
Now it is back to school and work deadlines! We treasure this time in the summer when we can be together for such a long period of time.
Here are some of our favorite reads and things from the past few weeks… – Sara
Fave dinner spot in Traverse City.
The best summer cocktail.
Our friend Amy from Delineate Your Dwelling launched a new e-book on caring for houseplants. It is wonderful!
The Merrythought does it again with this DIY.
Sunshine mirrors make me happy.
Melissa is loving her new wrap dress.
Black and white picnic blanket FTW.
Fave summer dress (and on sale for $35 right now!!)