Chocolate Pecan Turtle Recipe – Handmade Gift Series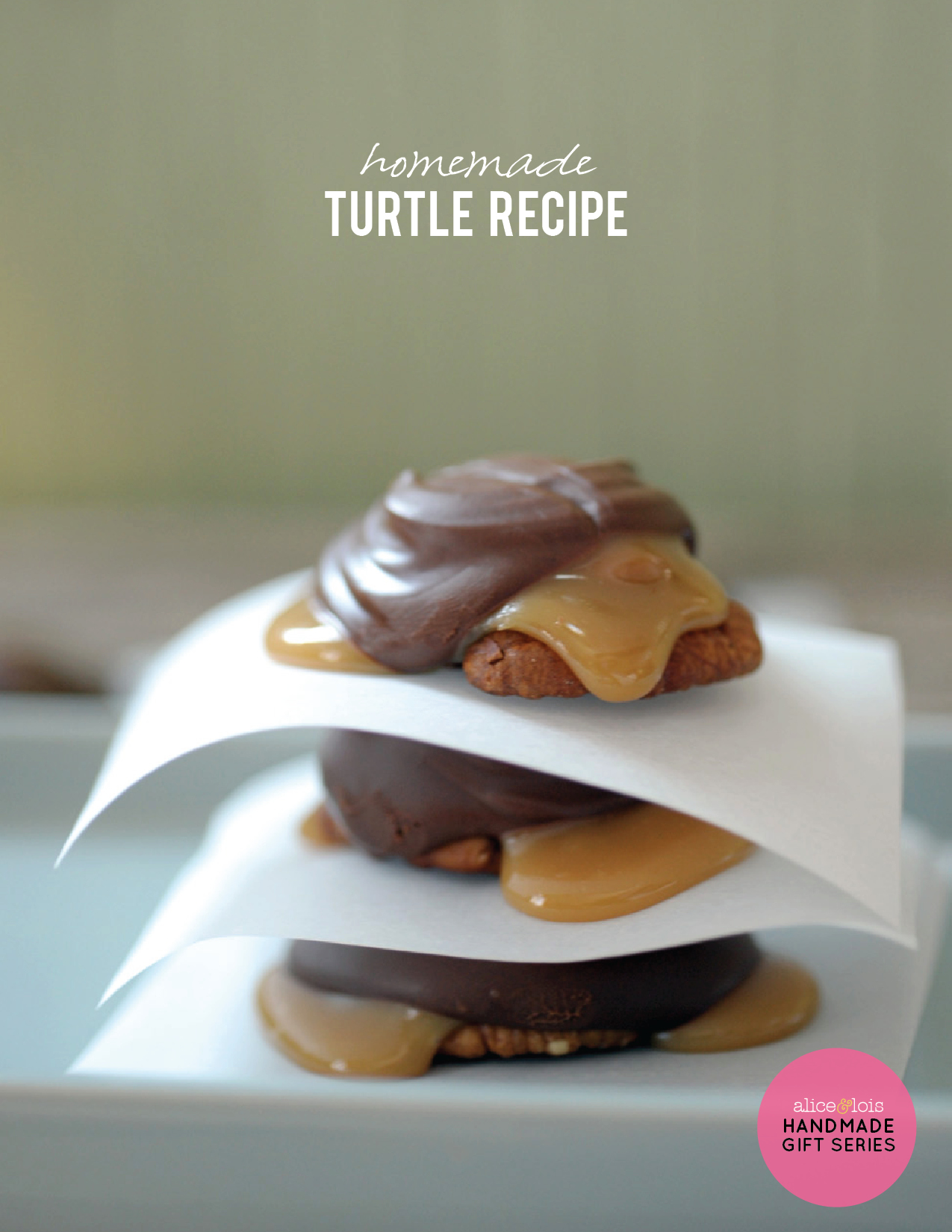 Who wouldn't love getting a box of homemade chocolate pecan turtles this holiday? I made these as a test run for Thanksgiving and they were delicious. It's the perfect combination of sweet and salty, and fresh homemade caramel is hard to refuse. Our dad loves, I mean loves turtles, so he'll be getting a big batch of these under the tree!
I looked at a lot of turtle recipes and settled on one I found at alaskafromscratch.com. I made a few adjustments, like substituting coconut oil for shortening. This is a fun project and even though you're making caramel from scratch, it's not too difficult. Find the recipe after the jump.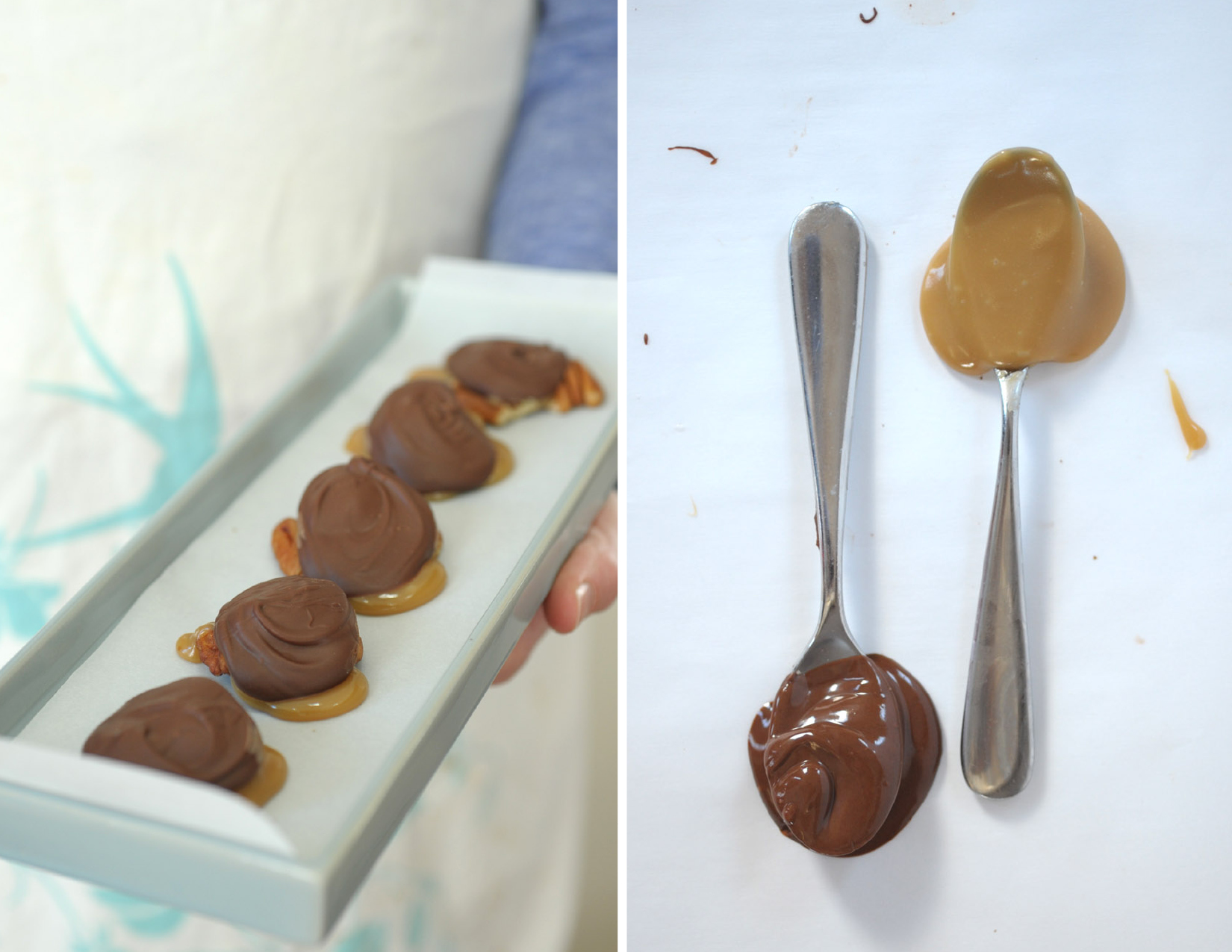 Homemade Chocolate Caramel Pecan Turtles
2 ½-3 cups pecans (you can also use cashews or peanuts)
For the Caramel:
½ cup butter
1 cup brown sugar
pinch of salt
¼ cup honey
7 oz. sweetened condensed milk
½ t vanilla
For the chocolate:
12 oz. semisweet and milk chocolate chips
1 t coconut oil
Spray a large pan with nonstick cooking spray. Toast the pecans for 4-5 minutes, stirring frequently over medium heat. Make sure not to burn the pecans.
Prepare two baking sheets with parchment paper. Create little piles of pecans at least an inch apart on the parchment paper. I placed 3-4 pecans in each pile.
Time to make the caramel. Using a dutch oven type pot, melt the butter and the brown sugar, salt, honey and sweetened condensed milk over medium heat. When the mixture is smooth, increase heat to medium-high and bring to a boil, stirring constantly with a heat proof spoon. Keep bubbling until a candy thermometer reads 234 degrees. Remove from heat and stir in vanilla.
Now spoon at least a teaspoon of caramel over each pecan cluster on your baking sheets.
Melt your chocolate chips and coconut oil over a double boiler until smooth and melted. Or put them in a microwave safe bowl and melt in the microwave at 30 second increments.
Spoon the melted chocolate over the caramel on each cluster. Swirl with your spoon on the top. It's optional to sprinkle sea salt over the chocolate before it sets.
It's time to let the turtles set up. Either let them sit out at room temperature, or hurry the process by putting them in the fridge to set up. They can be stored in the fridge or on the counter in airtight containers. This made three cookie sheets of turtles.
Enjoy making these delicious chocolate pecan turtles! –Melissa

All photos by Melissa Fenlon for alice & lois. All rights reserved.