A little spray paint can go a long way in choosing a color palette for decor! See how we turned craft pumpkins into a DIY Bright Pumpkin Decor for Halloween.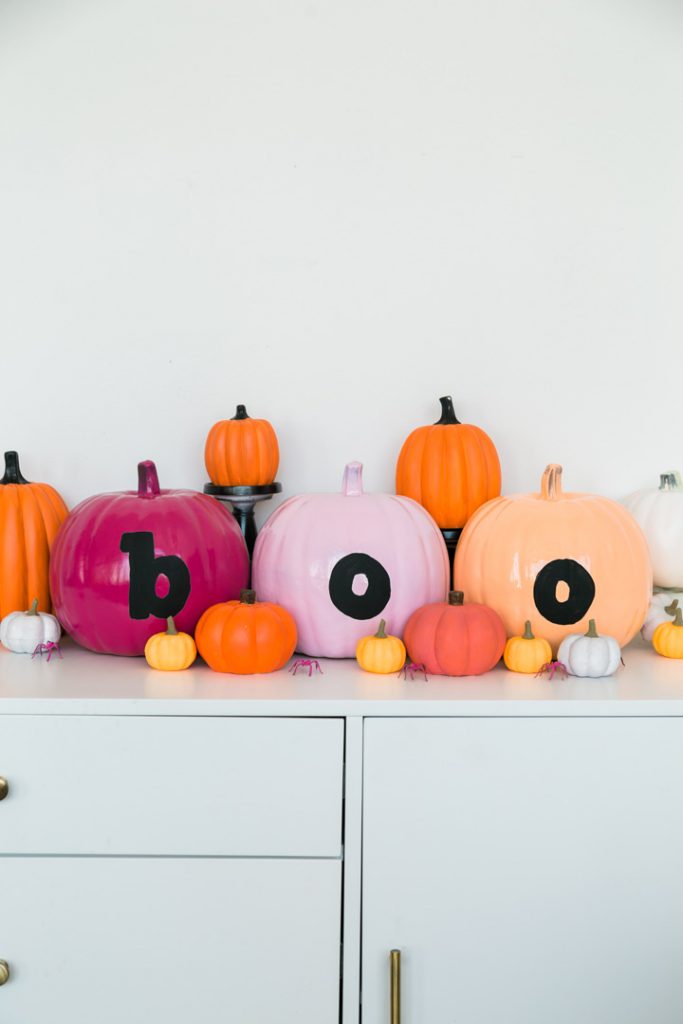 This Halloween, we are planning on decorating inside more than we have in the past. Adding some bright and cheerful colors seems necessary. It really is amazing what pops of unexpected color can do to the traditional black and orange Halloween decor. I love the addition of pink and light orange to the mix. Honestly, I adore this DIY Bright Pumpkin Decor!
Adding the bold BOO to the pumpkins makes them a bit more modern. The possibilities are endless!
You can find the full project on Oriental Trading's blog, FUN365. And while you are there, check out all of their amazing Halloween ideas!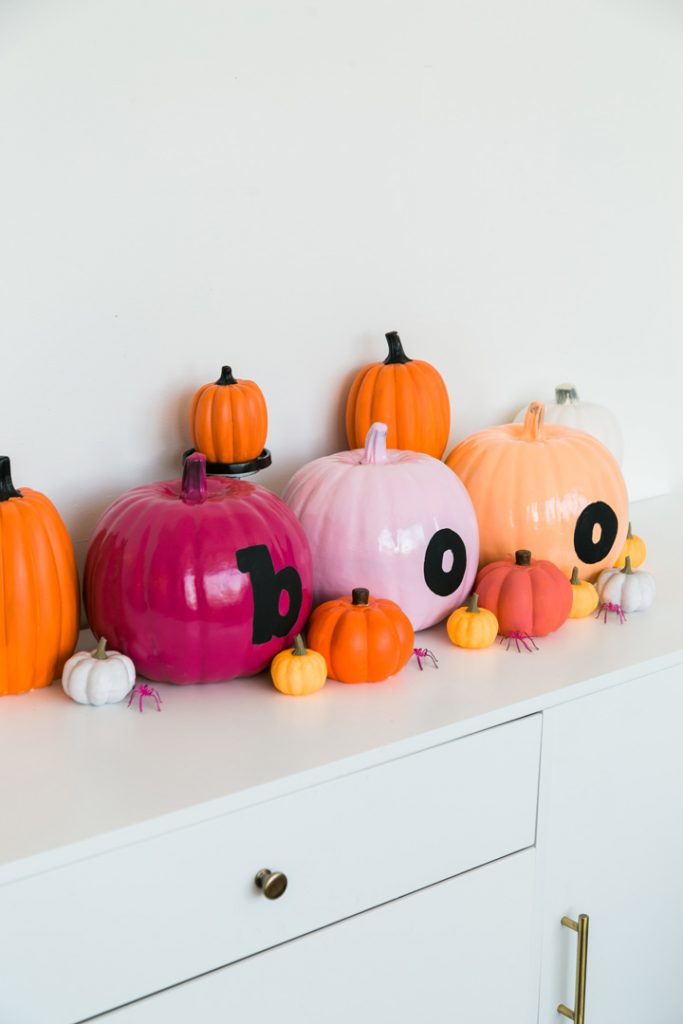 Pink pumpkins with hand painted rainbows, why not?! We also made this darling Rainbow Pumpkin using spray paint and acrylic craft paint. Harper has already taken over this pumpkin as her own Halloween decor!
We have made so many fun pumpkins over the years. We love using these craft pumpkins from Oriental Trading.
Check out some of our favorites:
Decoupage flower petal pumpkins