DIY Kids Science Experiment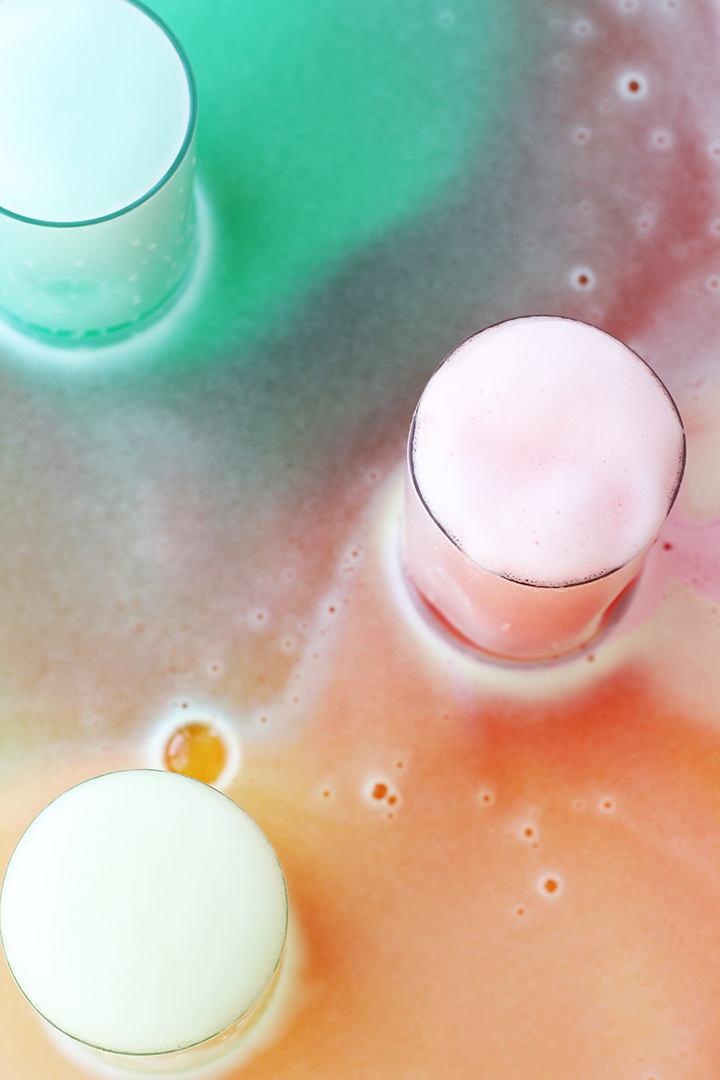 With a soon to be 8-year-old daughter, I am very passionate about her education.  I encourage her that she can be anything she wants to be when she grows up – a doctor, a teacher, a scientist, a writer – anything her heart desires. Did you know that girls only have a 1 in 1,000 chance to continue in science? Wow.
We are excited to be partnering on this post with Green Works today. Green Works, the naturally sourced cleaner, is supporting girls in STEM programs to help the next generation of female scientists unleash their power and discover their #NaturalPotential. Inspired by their own female scientist founder, Green Works is embarking on a multi-faceted integrated marketing campaign in collaboration with the American Association of University Women (AAUW) to engage girls and inspire them to explore careers in science.
Green Works put together this powerful video for their girls in STEM initiative. I encourage you to watch this with your daughter.
This week, Harper and I did a fun Fizzy Foam experiment at home. It's really simple, and a very cool way to learn about science. Doing science experiments at home is a great way to engage in practical learning experiences with your kids.
Read more for the DIY Kids Science Experiment…
Harper and I learned about acids and bases through the Fizzy Foam science experiment. You only need a handful of household supplies for this project. Harper was able to help me gather everything and do the experiment.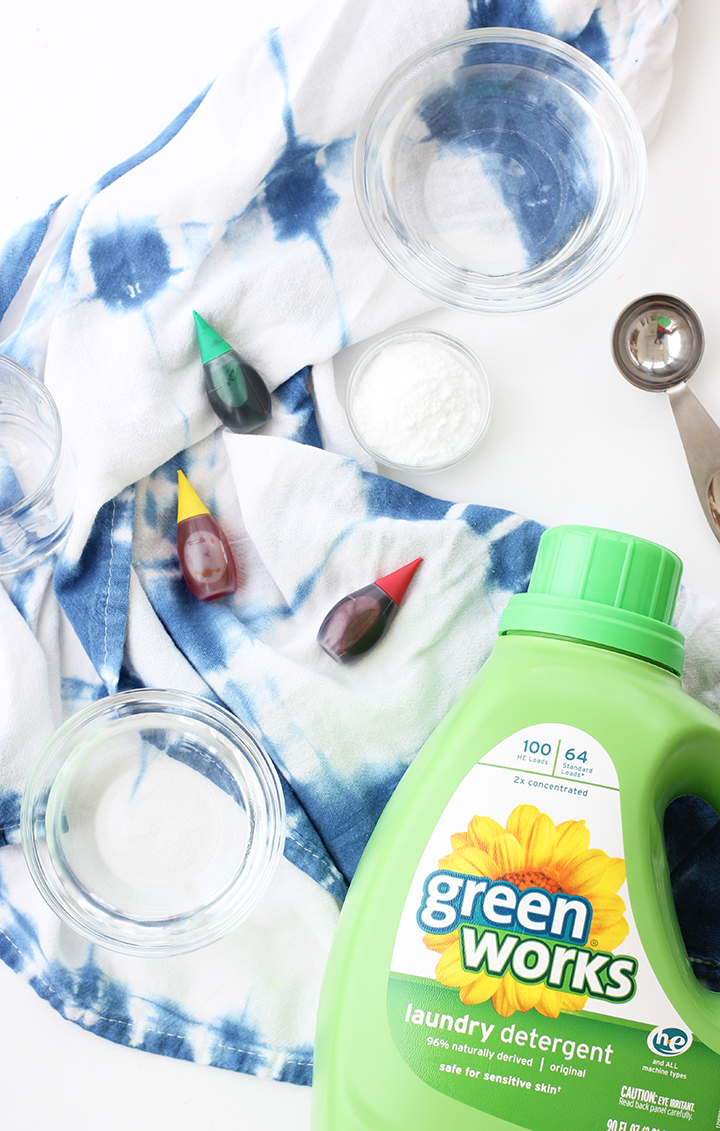 Fizzy Foam Science Experiment
Materials:
– Standard drinking glass
– 1 tablespoon baking soda
– 1 tablespoon Green Works Laundry Detergent
– 3/4 cup of water
– 1/4 of white vinegar
– Food coloring
– Cookie sheet or tray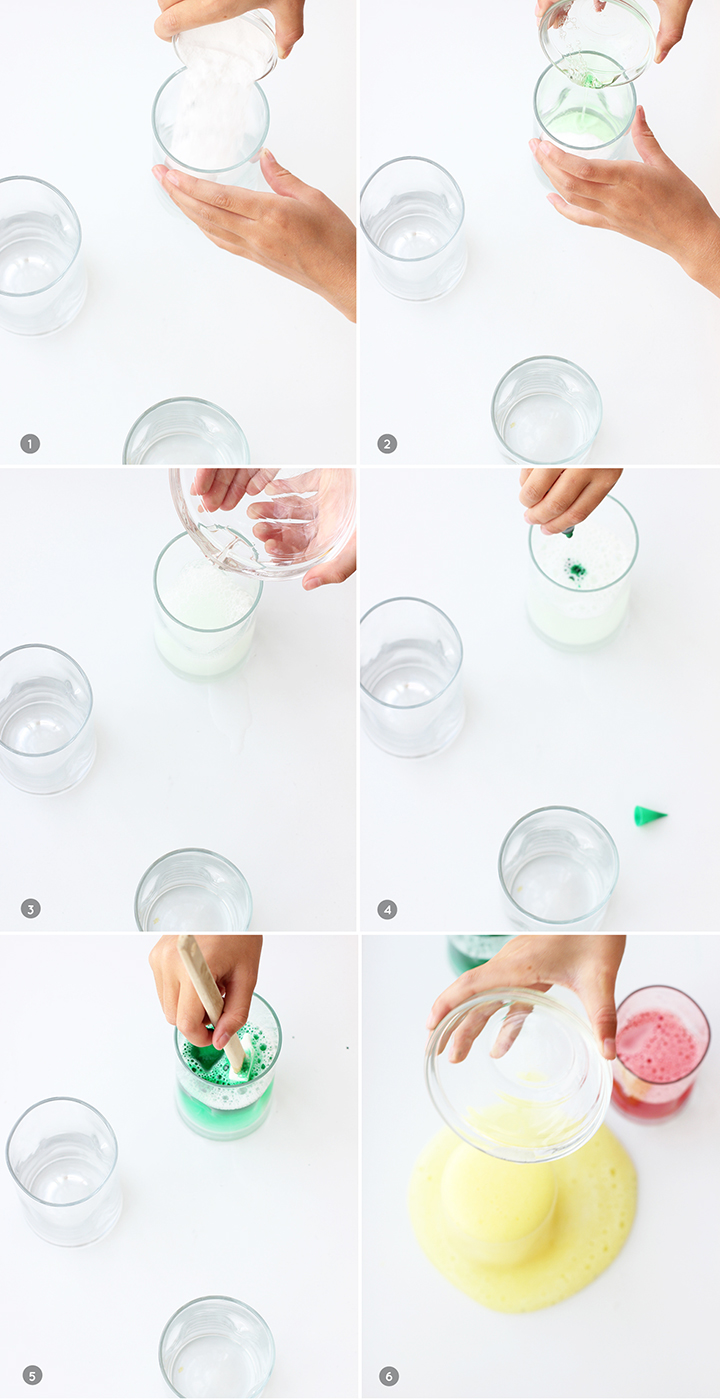 Instructions:
– Step 1: Set the drinking glass on your cookie sheet. Add your baking soda and laundry detergent.
– Step 2: Add your water and several drops of food coloring. Stir.
– Step 3: Quickly add the vinegar. Watch as the foam fizzes and pops!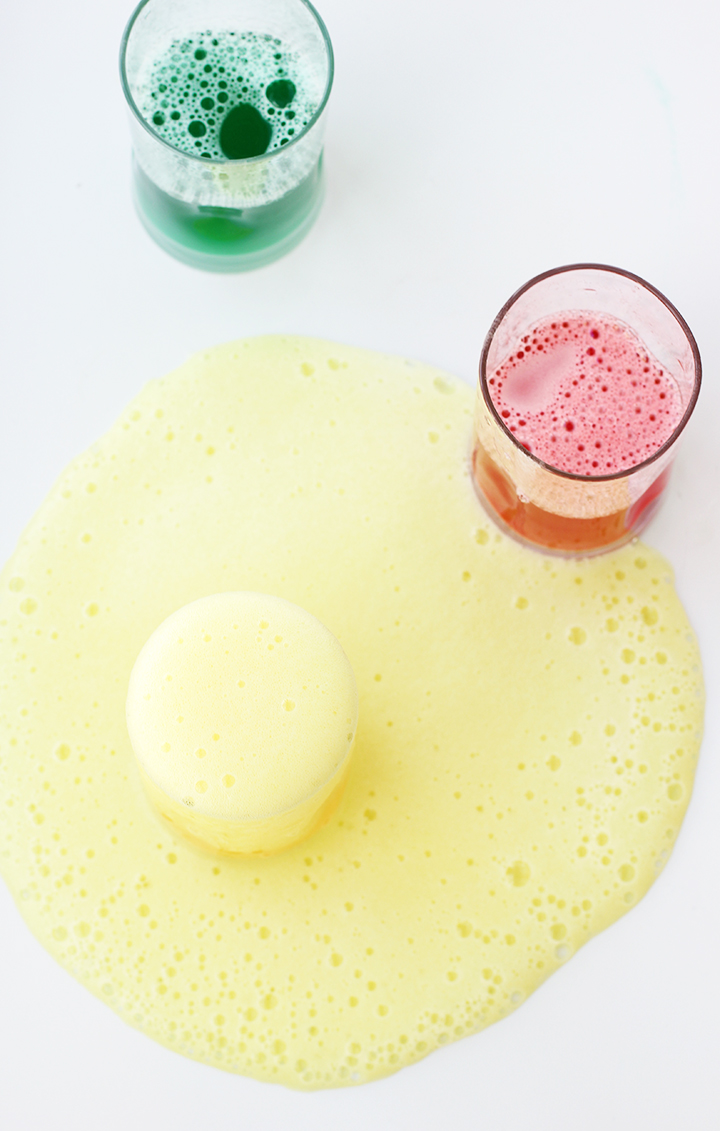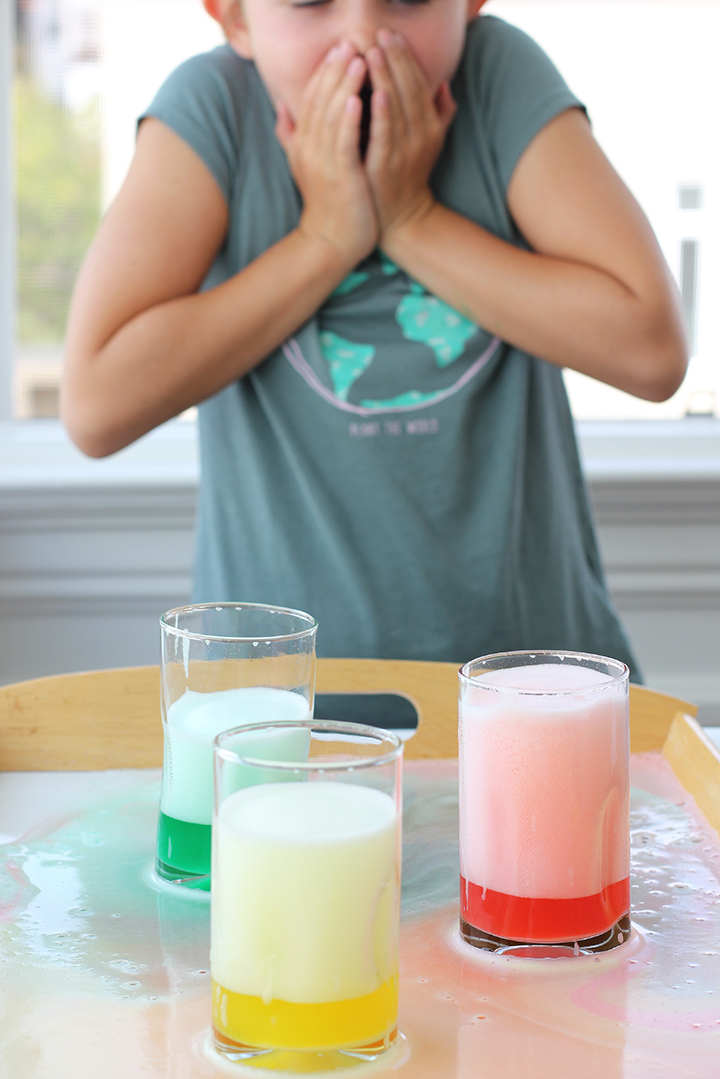 Harper asked if she could Face Time with her cousin Calla in Colorado while we did the experiment! Modern technology at its best!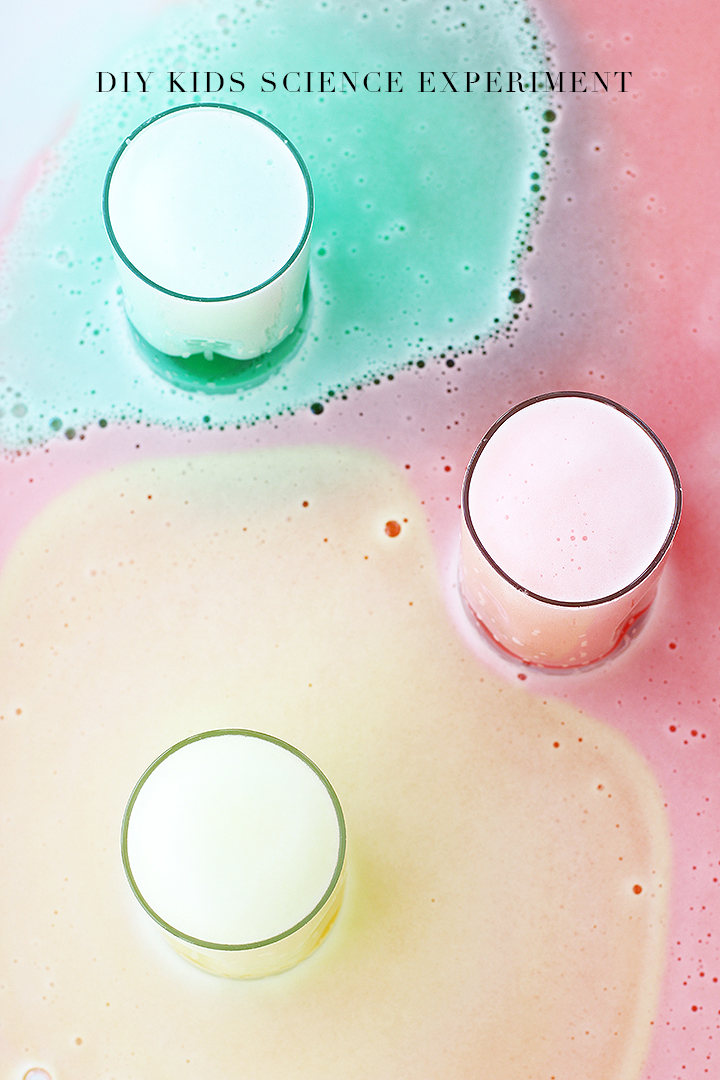 All photos by Sara Albers. all rights reserved.
This post is sponsored by Green Works, a brand we use and love. We are passionate about their initiative to support girls in science! Thank you for supporting brands that help support Alice & Lois.