DIY Polaroid Lunchbox Notes (with printable)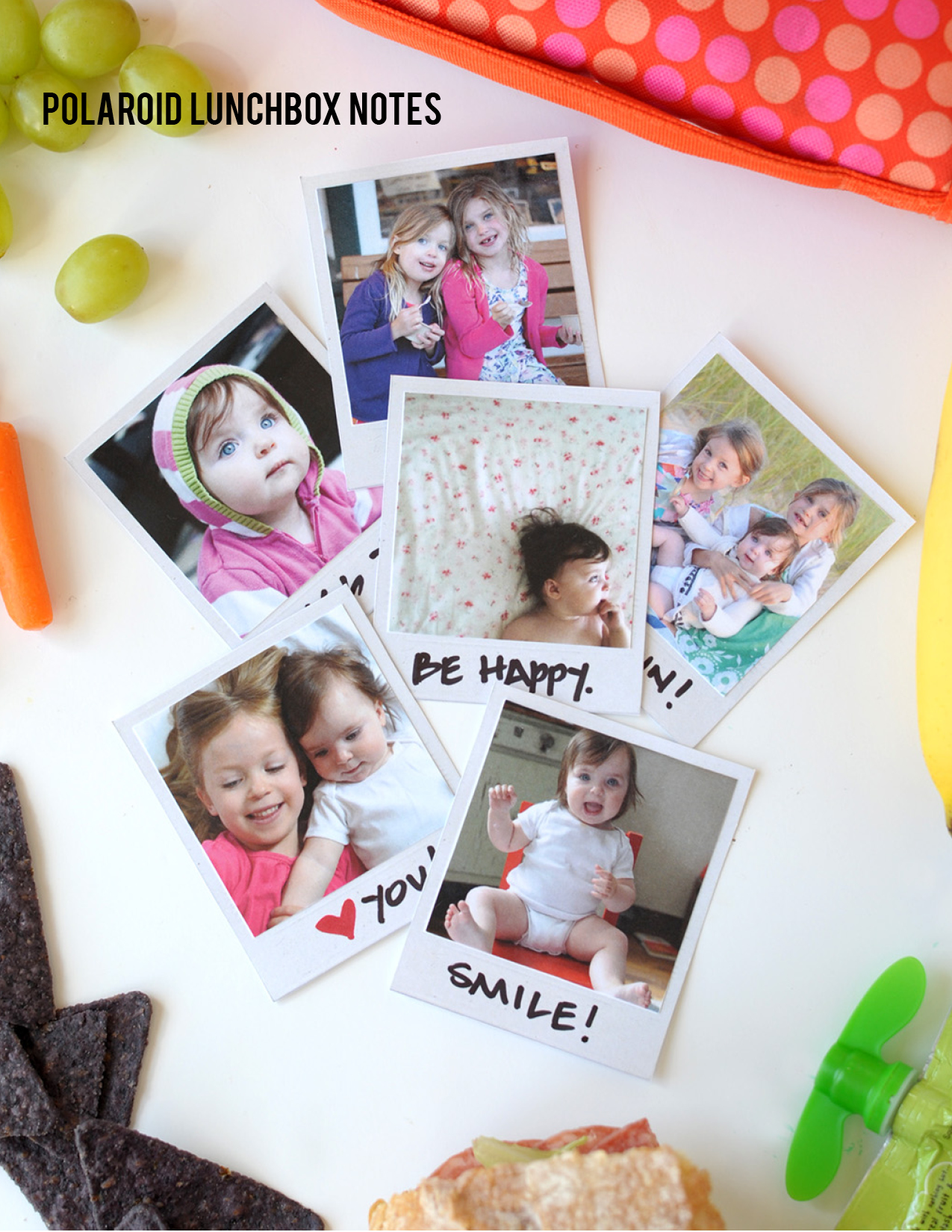 post by Melissa
The school year is in full swing here in Crested Butte. And my little kindergartner is loving it. The full day is a little long for her, so I've been trying to think up a way to let her know I'm thinking of her while she's at school. She really misses her baby sister… so I created these polaroid lunchbox notes to make her smile during lunch. You can download the printable of plain polaroids so you can print and then insert your own photo. There's just enough room to include a note, too. I consider this the perfect lunchbox note.
Read more for the full post.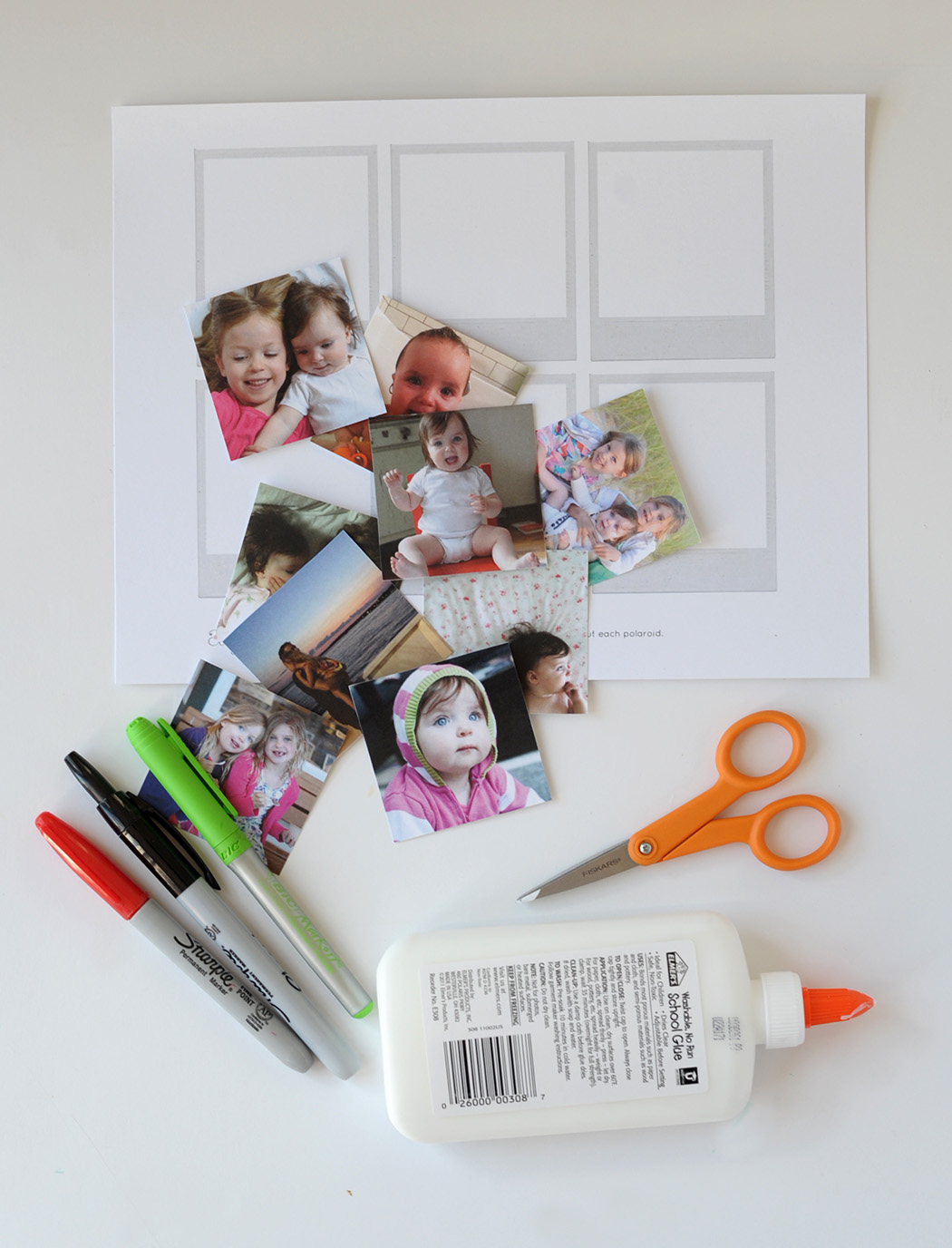 Supplies: polaroid lunchbox notes printable //  2.5 x 2.5 inch pictures  //  scissors  //  glue  //  markers or pen
Instructions:
Okay, this really couldn't get any easier. Print out the free printable on white copy paper or white card stock and cut out each polaroid. Then print out your pictures at 2.5 x 2.5 inches on white paper. You can use Word, free Photoshop Express or Pic Monkey to size them. Then glue them onto the polaroid frame and write your sweet message to your little one.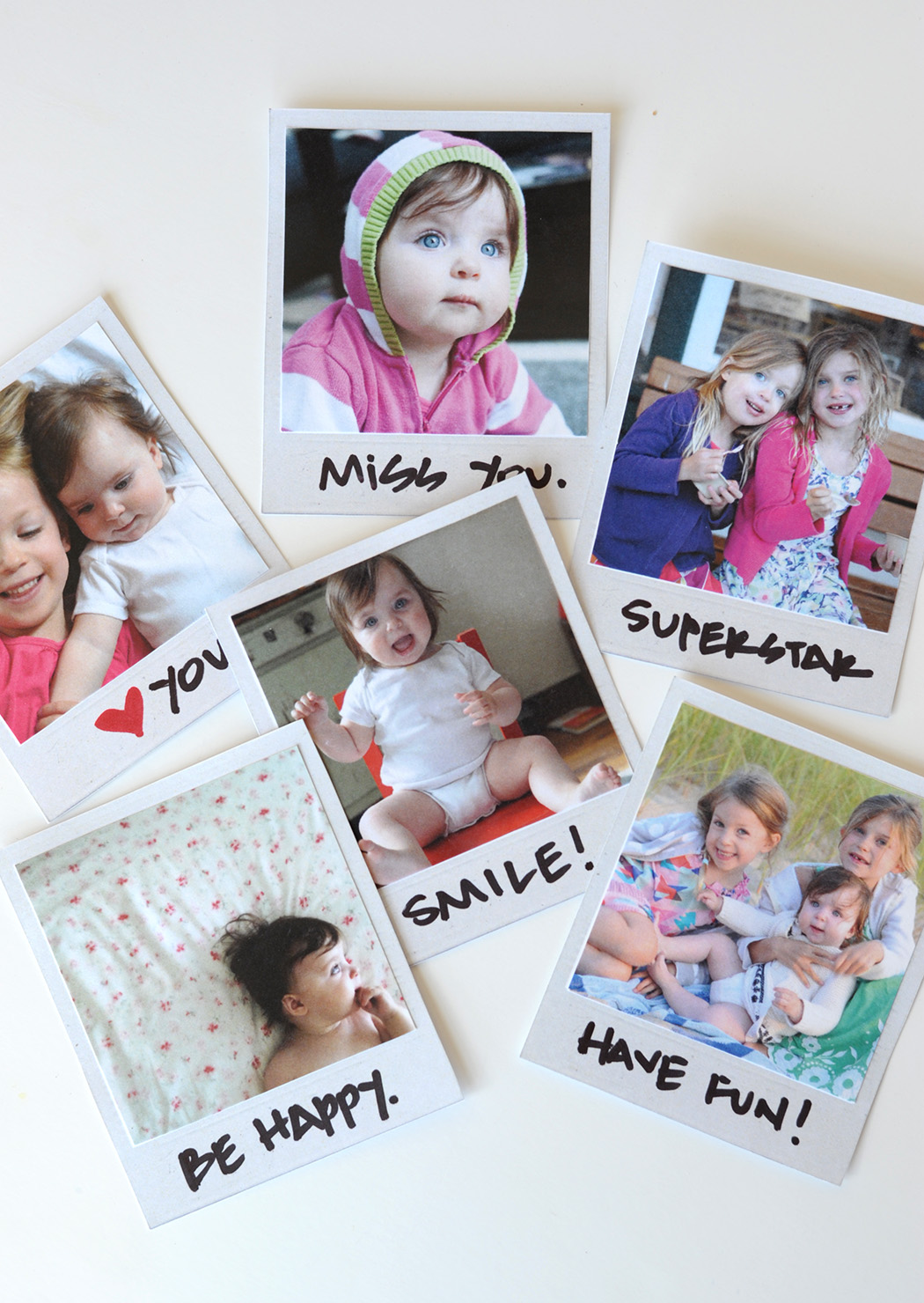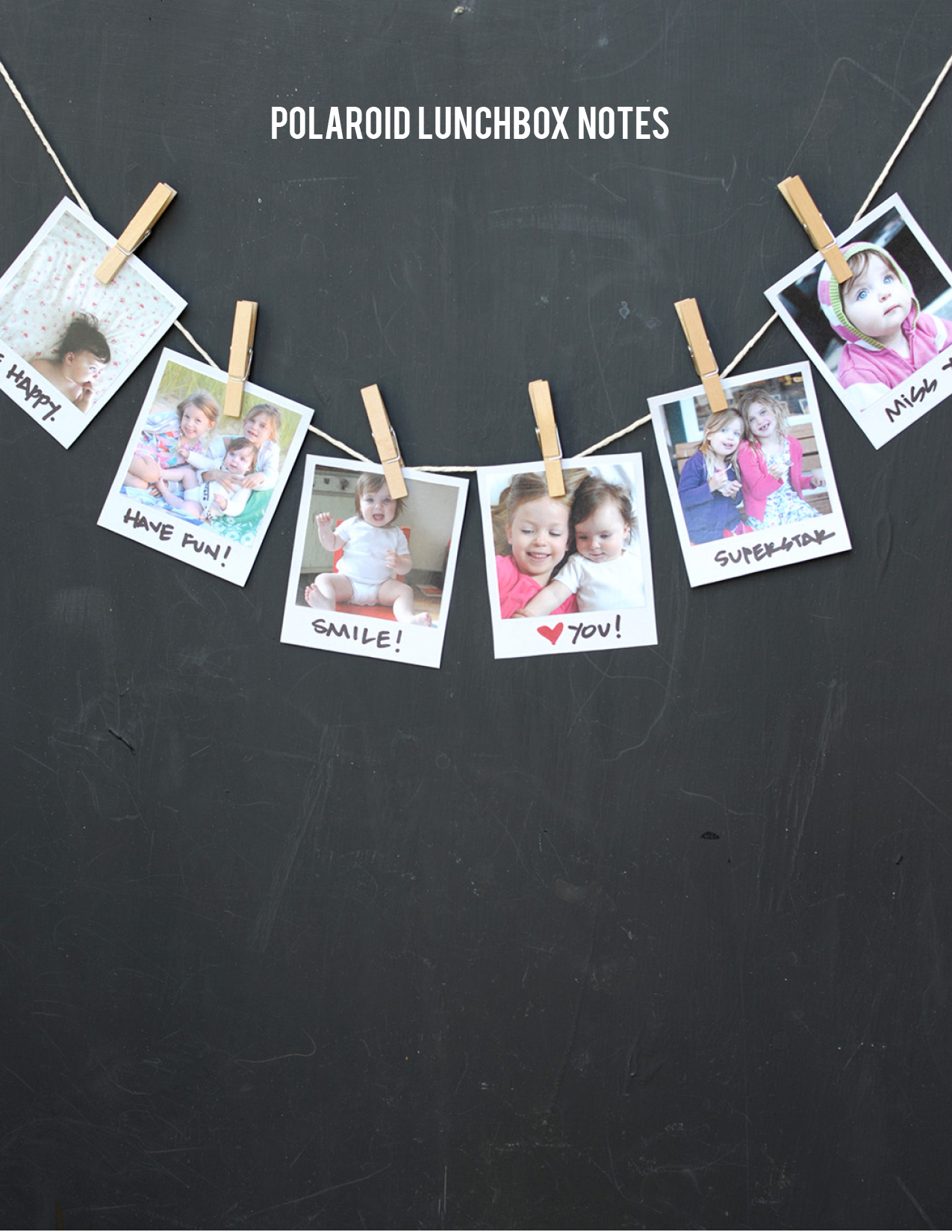 I actually love how these look hanging up with the little clothespins. I'm dreaming up another project with these as I type! Have fun making your kiddos smile with these. I still remember the notes our mom left us in our lunch boxes…
Photos by Melissa Fenlon. All rights reserved.