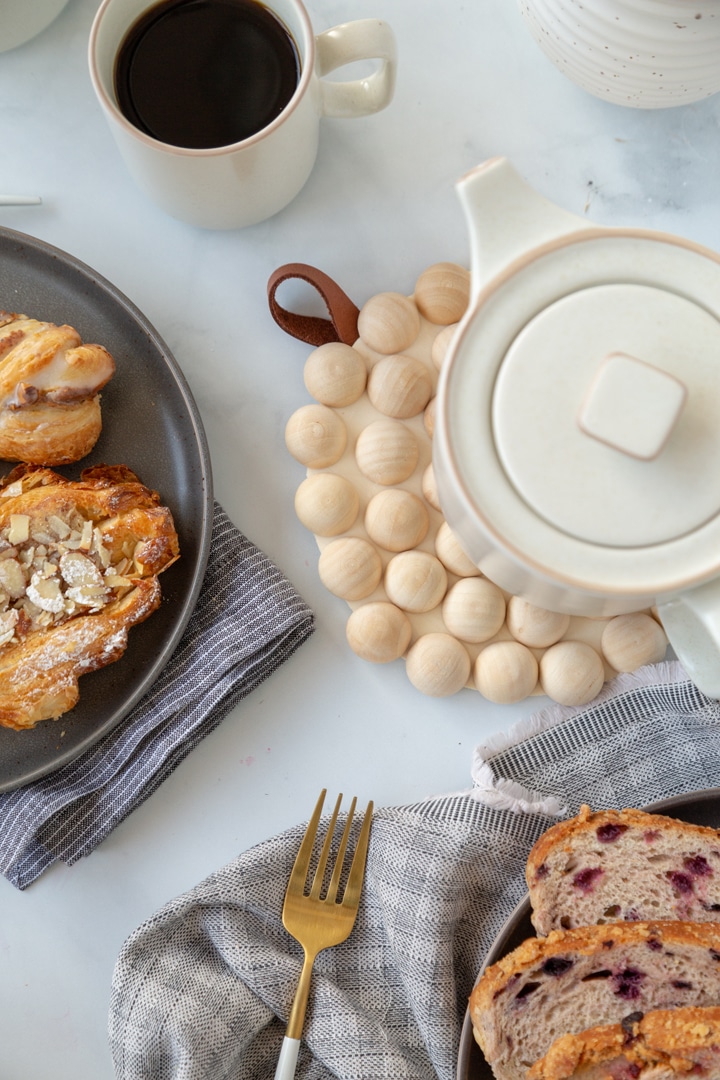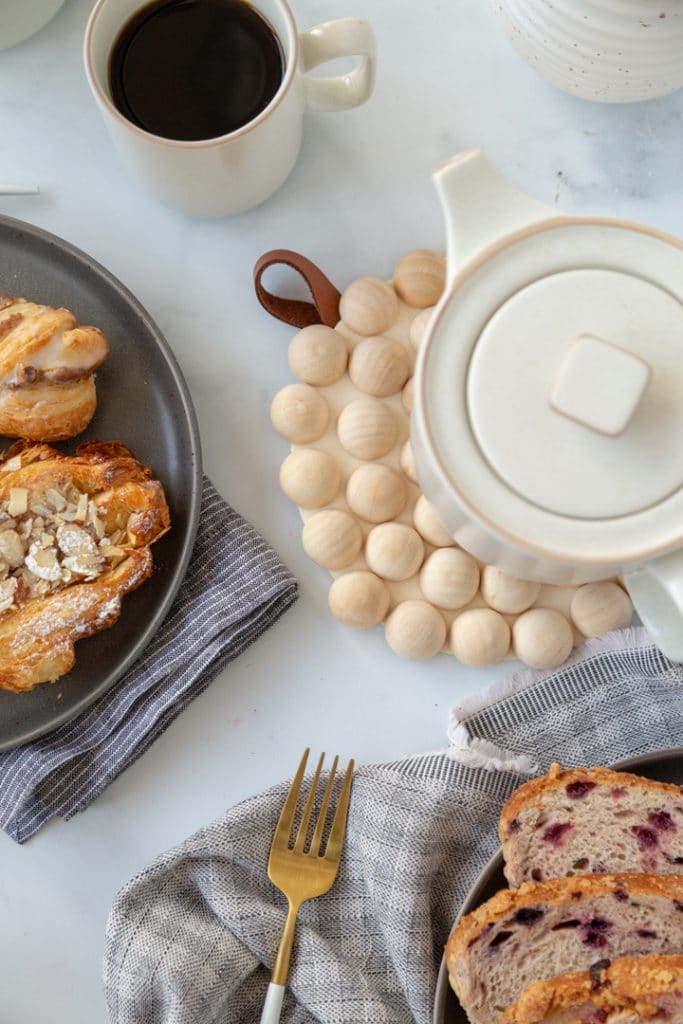 If you are always looking for a hot pad or trivet in your kitchen drawers like I am, this project is for you! This simple DIY Wood Bead Trivet is not only functional but pretty enough to display on your pitch countertop. There is just something so simple and stunning about natural wood in the kitchen.
We made this DIY Wood Bead Trivet project for Hunker.com. You can find the full tutorial here.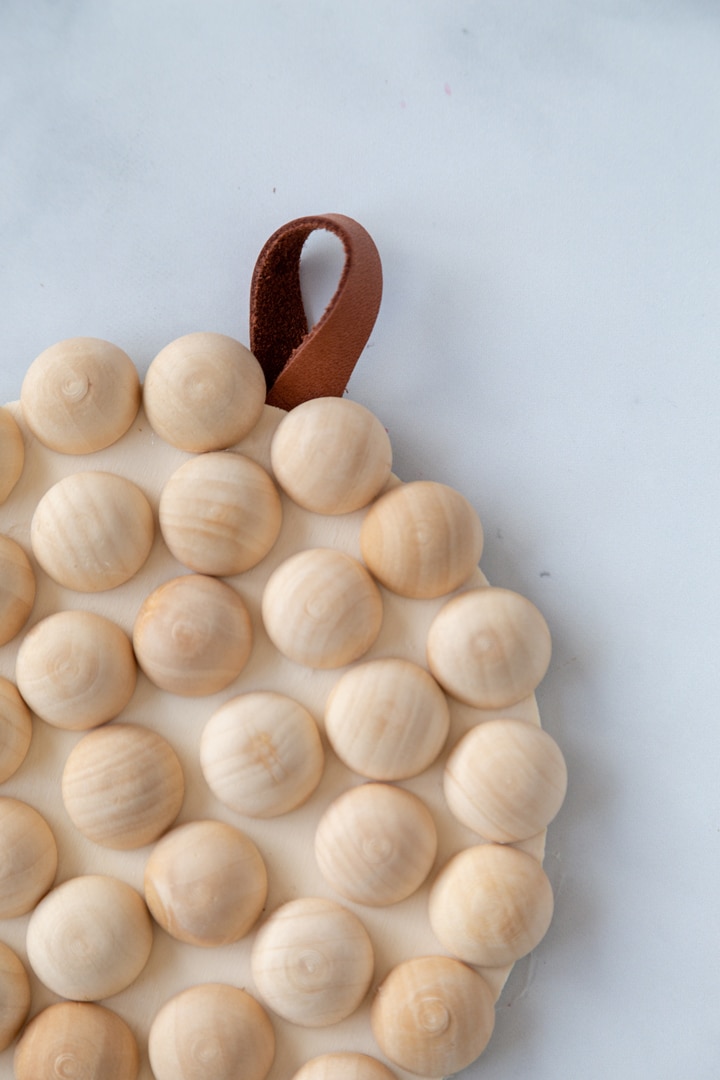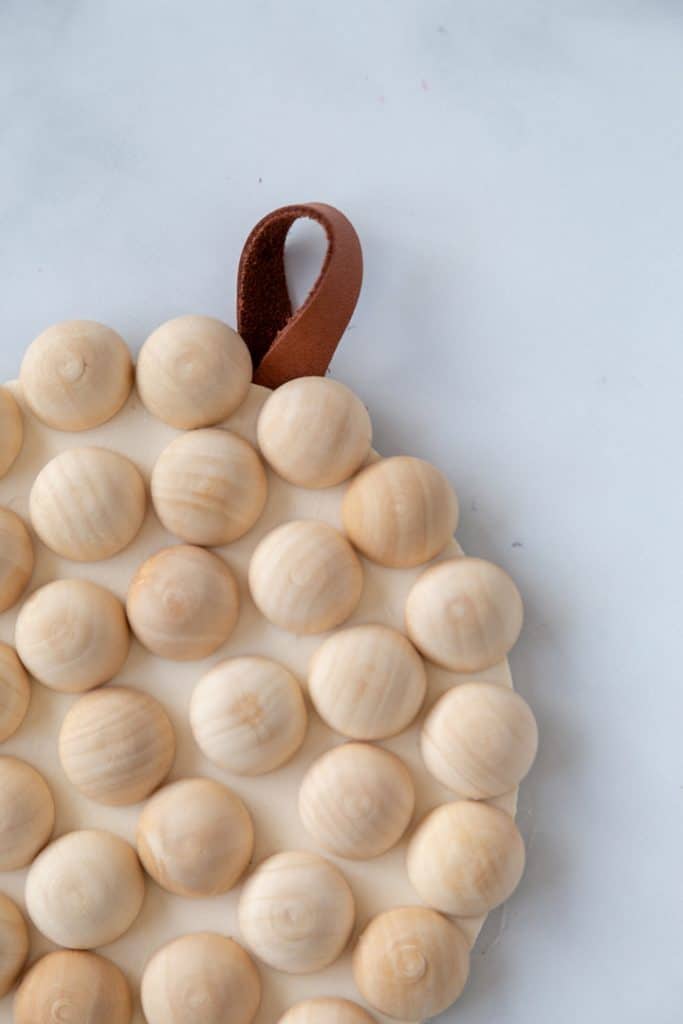 We used such simple supplies that you can find on Amazon or at a craft store. The wood beads are actually pre cut wood bead halves. I am dreaming up some more projects to use them with as well.
We have a love for wood beads in many of our craft projects. Remember our Wood Bead Chandelier project? This wood bead necklace is perfect for Valentine's Day coming up! And I cannot forget my favorite ornament ever – the DIY Wood Bead Snowflake ornament. I am thinking of trying to make this with larger wood beads and use as a trivet during the holidays. What do you think?