DIY Wood Serving Trays and Spicy Cauliflower Appetizer
This time of year is a favorite season of ours to gather friends and family for an informal get together. We love to host friends during the winter for any reason ­ – to watch a football game, celebrate a birthday, or watch the Golden Globes! We are delighted to be partnering with GoodNes.com today to share a favorite appetizer recipe (that is so easy) and a simple entertaining hack that can be used over and over again.
We love experimenting with new appetizer recipes and today we are sharing a savory and spicy roasted cauliflower recipe that is paired with a creamy homemade veggie dip. The roasted cauliflower has a kick to it, so the tangy and creamy dip is a perfect accent to tame the spice. We used sour cream, Coffeemate® natural bliss® All-Natural Coffee Creamer and fresh herbs for veggie dip. It is delish!
This spicy roasted cauliflower appetizer is perfect party food. It's easy to make and easy to eat! And the creamy dip goes well with any roasted veggie.
Read more for the DIY Wood Serving Trays and Spicy Cauliflower Appetizer recipe…
 Spicy Roasted Cauliflower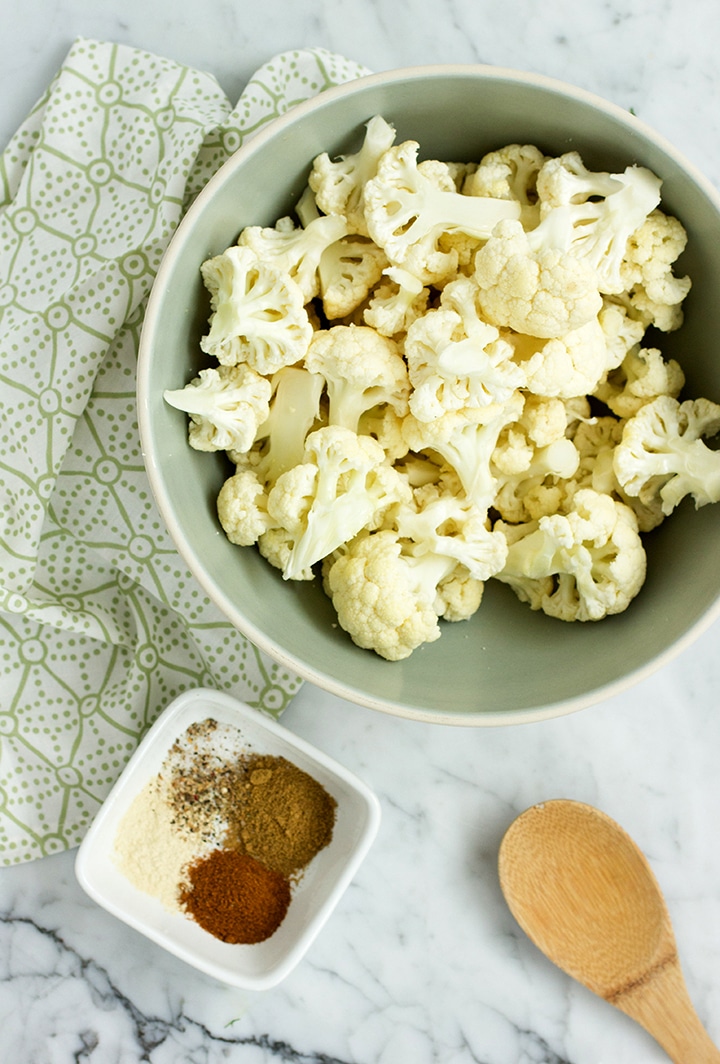 Preheat oven to 450. Spray a baking sheet with cooking oil, or olive oil. Set aside.
Cut cauliflower into 6 cups of bite size pieces. A large head of cauliflower should do.
In a mixing bowl add dry cauliflower, 1 teaspoon cayenne pepper, 1 teaspoon cumin, ½ teaspoon garlic powder and salt and pepper to taste. Gently combine spices and cauliflower. This is a spicy mix of seasonings – if you would like to make it a little more mild, only use ½ tsp of cayenne pepper.
Spread evenly on baking sheet and bake for 15 minutes. You want the cauliflower to lightly brown and still have a bite of crunch.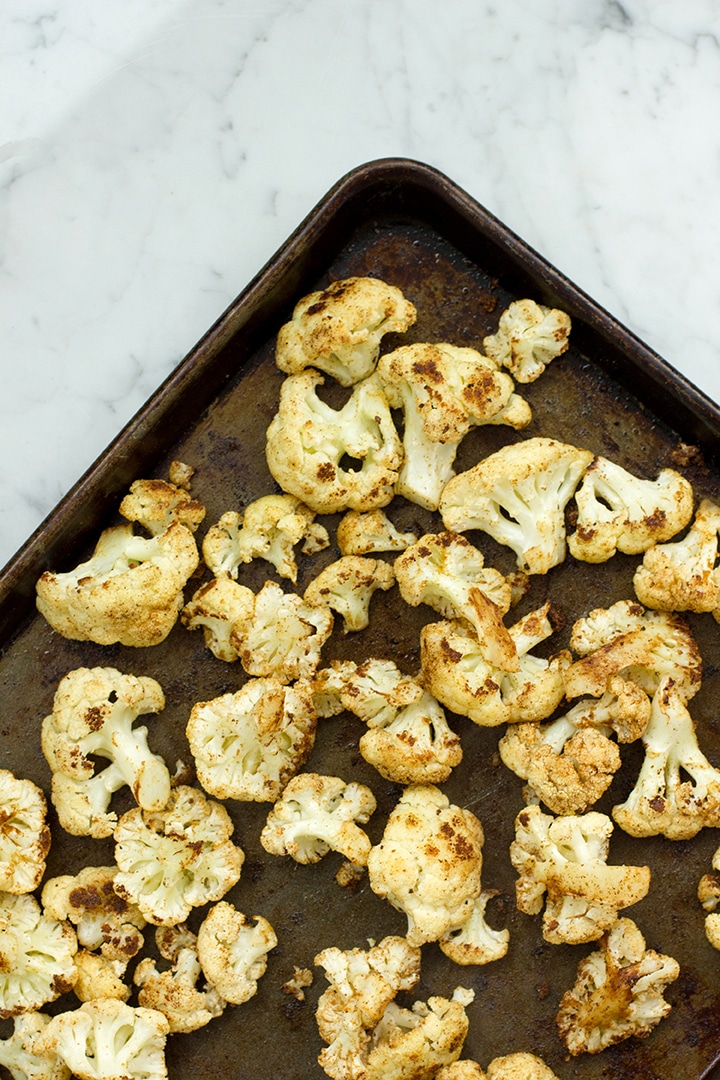 Homemade Veggie Dip
8 oz of Sour Cream
3 tablespoons Coffeemate® natural bliss® All-Natural Coffee Creamer
1 teaspoon of Onion Powder
½ teaspoon of Garlic Powder
2 teaspoons of chopped fresh Dill
½ teaspoon of chopped Parsley
Salt and Pepper (to taste)
Fresh Dill to garnish on top of dip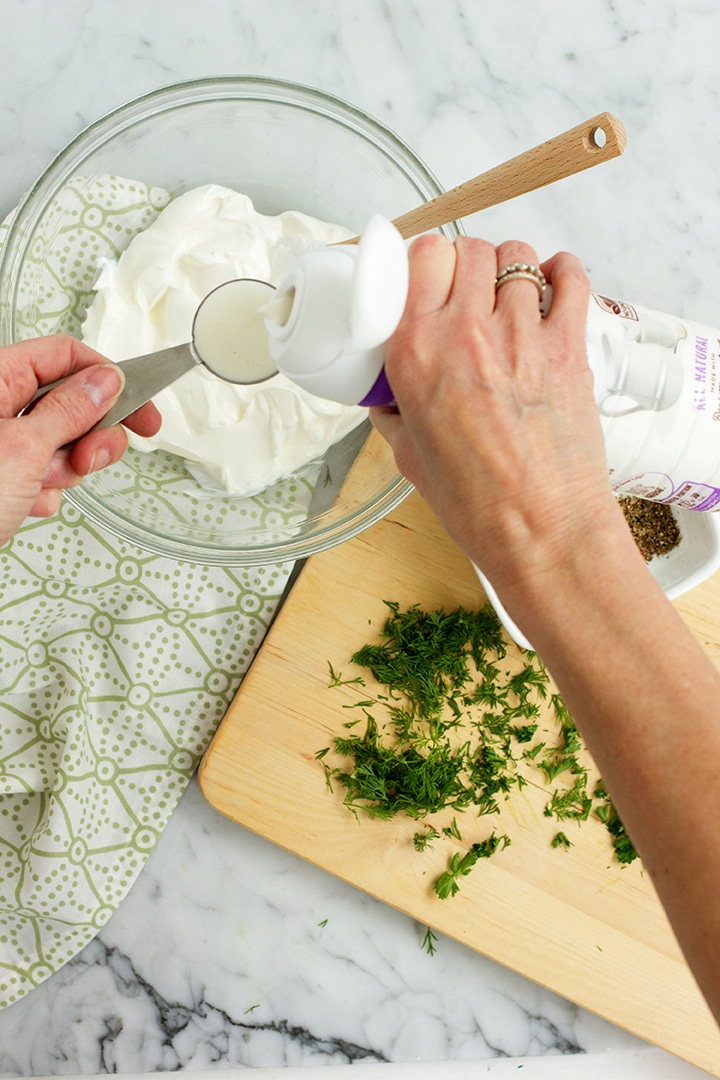 Mix sour cream and Coffeemate® together in mixing bowl. Add herbs (dry and fresh) and stir together. Add more creamer to thin the consistency of the dip, if needed. Refrigerate a few hours before serving. Sprinkle fresh dill to dip and serve with spicy roasted cauliflower bites.
This recipe makes 8 servings, about 2/3 cup per serving.
DIY Wood Serving Trays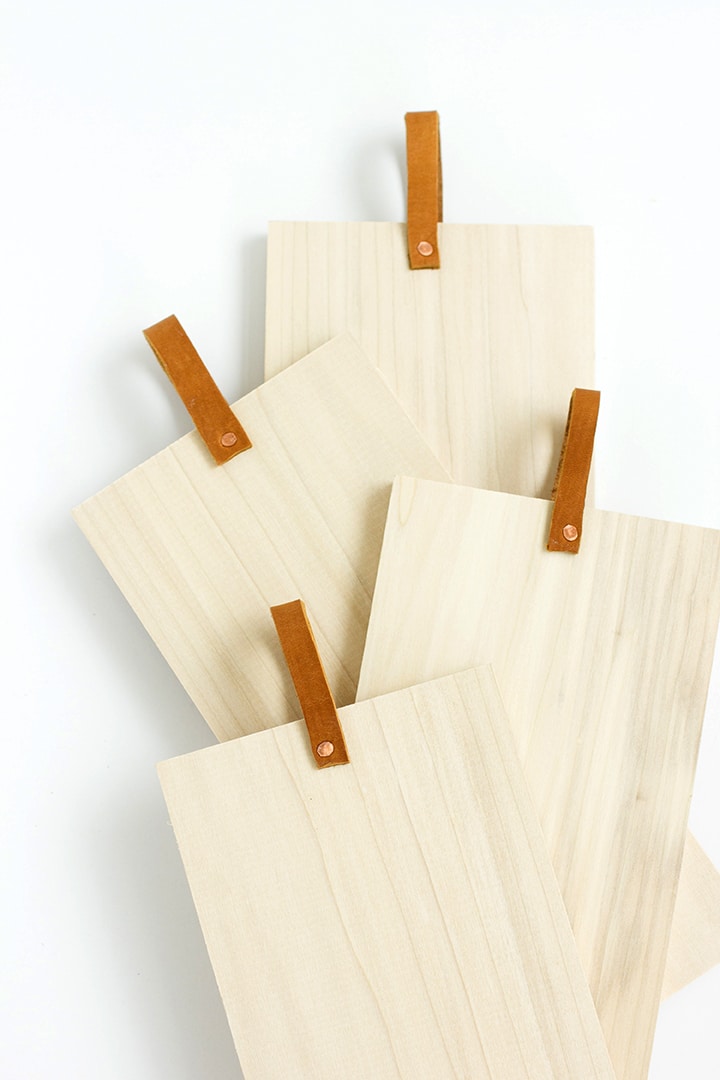 If you love a good entertaining hack, keep reading! This is super simple project and can be used over and over again. We made individual serving trays from wood planks with a leather accent. The supplies can be found at your local hardware store. Your party guests can pile up appetizer goodies on these lightweight wood trays.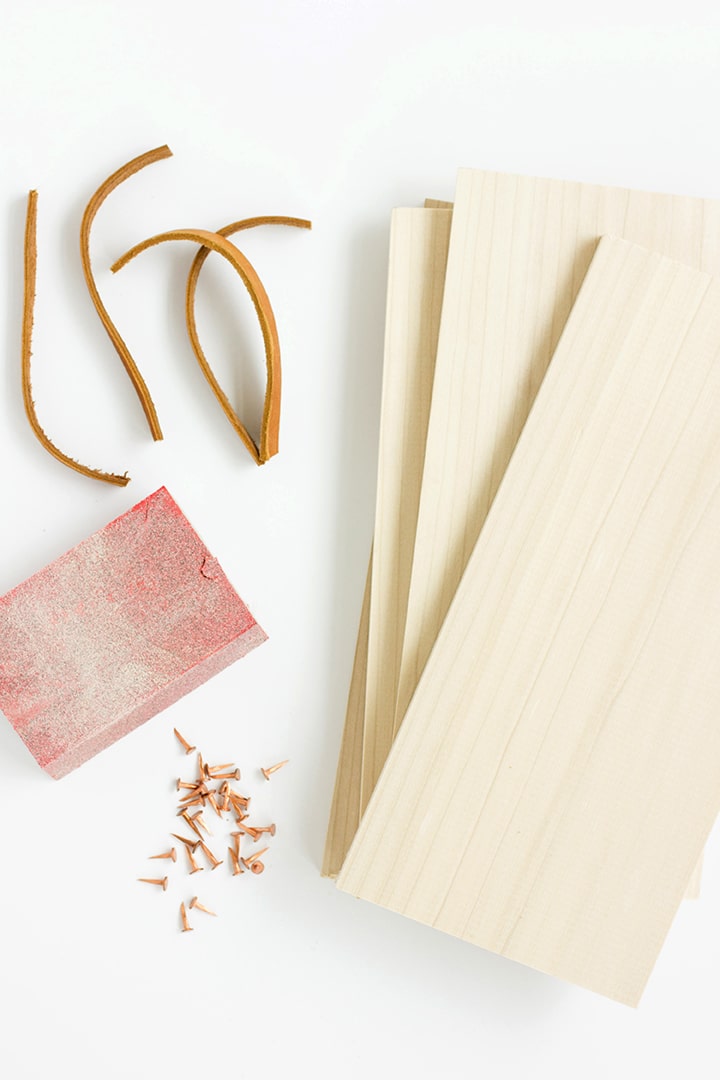 Supplies
Wood planks from hardware store (I used poplar wood, 24 inches x 5.5 inches)
Sand paper
Copper cut tacks
Scrap leather
Scissors
Hammer
Steps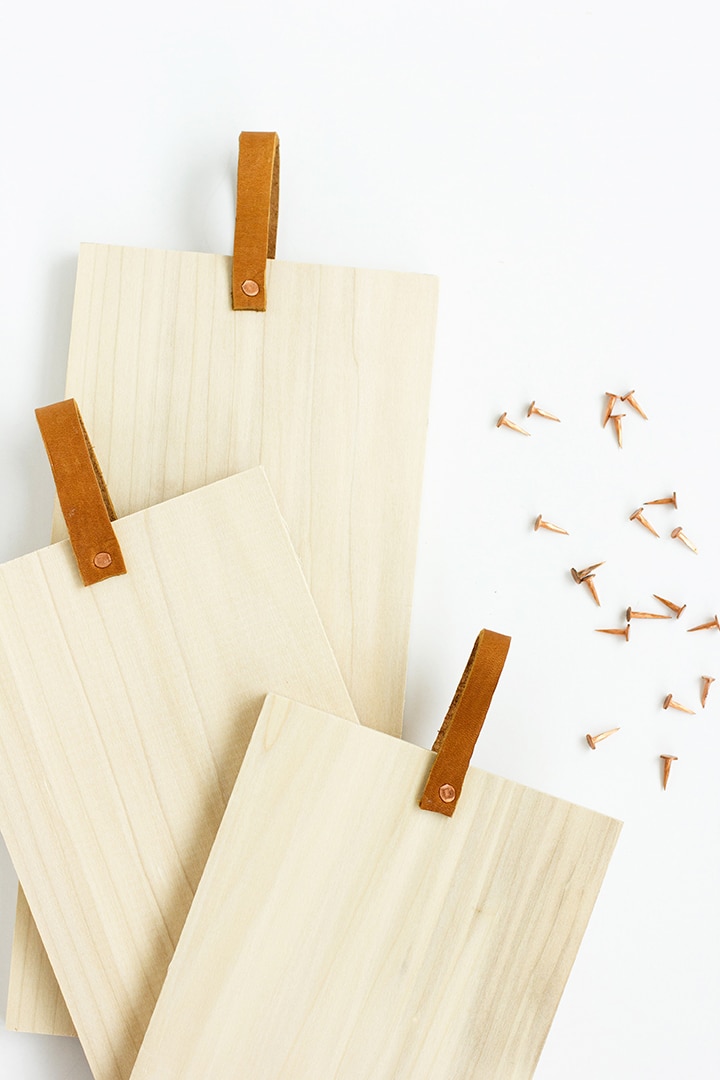 Cut wood plank in half (at hardware store) and sand the edges.
Cut strips of leather, quarter inch thick and 6 inches long. Nail the copper cut tack through the leather onto the front of board. Do the same on the back. The leather is for decoration but could be used to hang the boards as well.
You can use a food safe wood oil/finish to apply to board as well.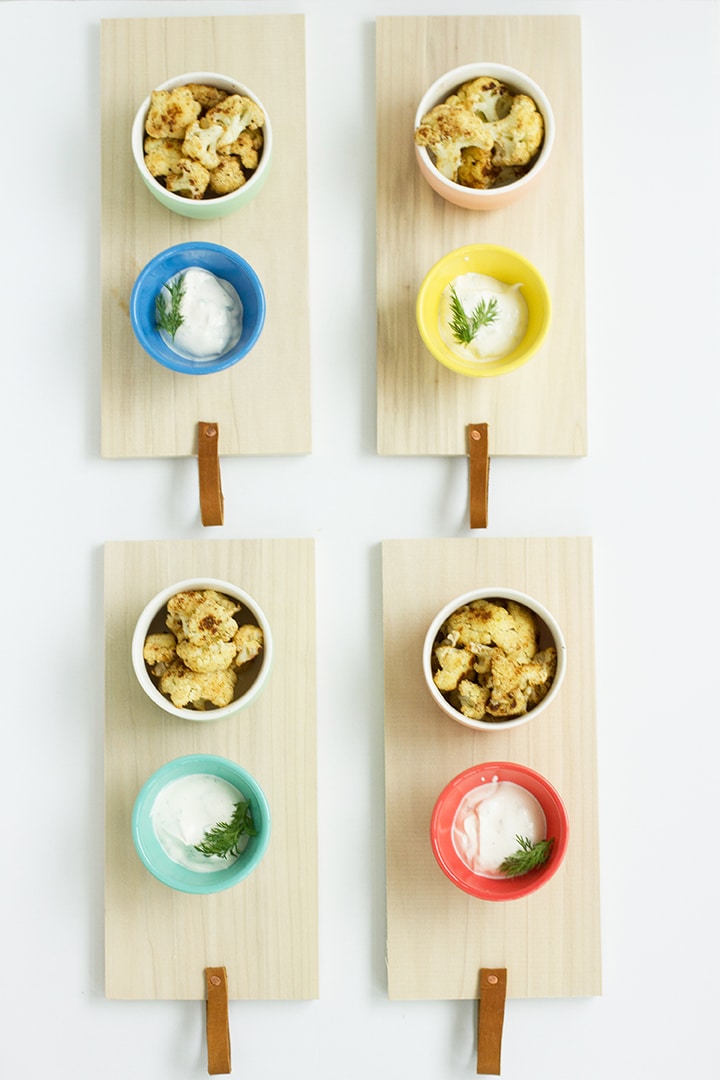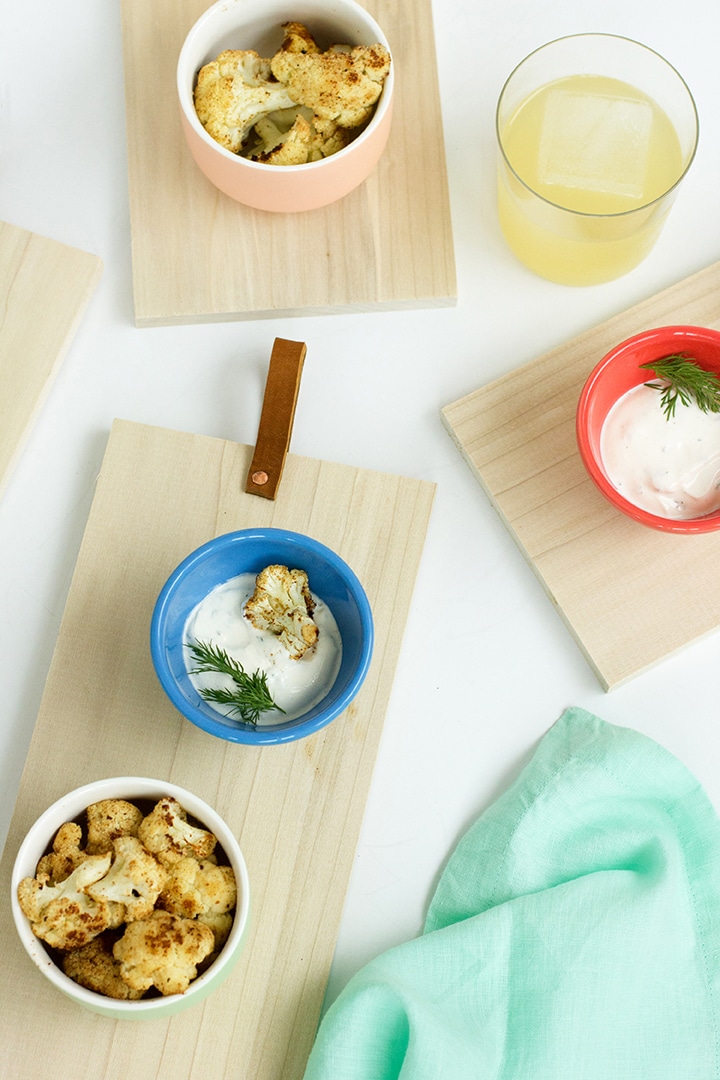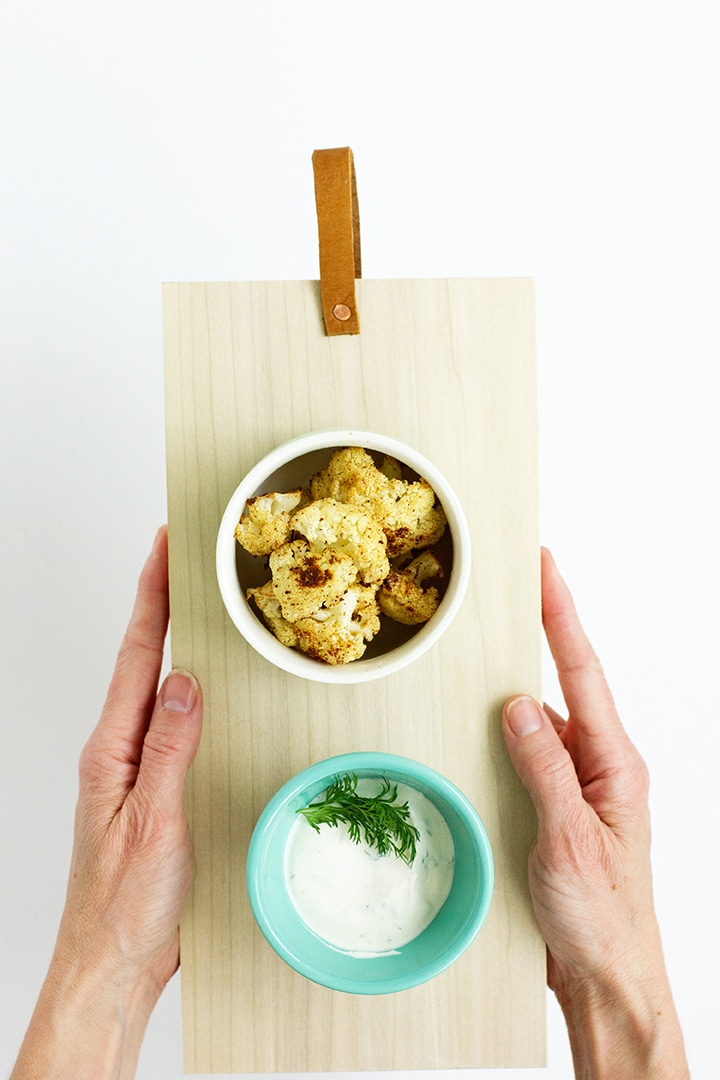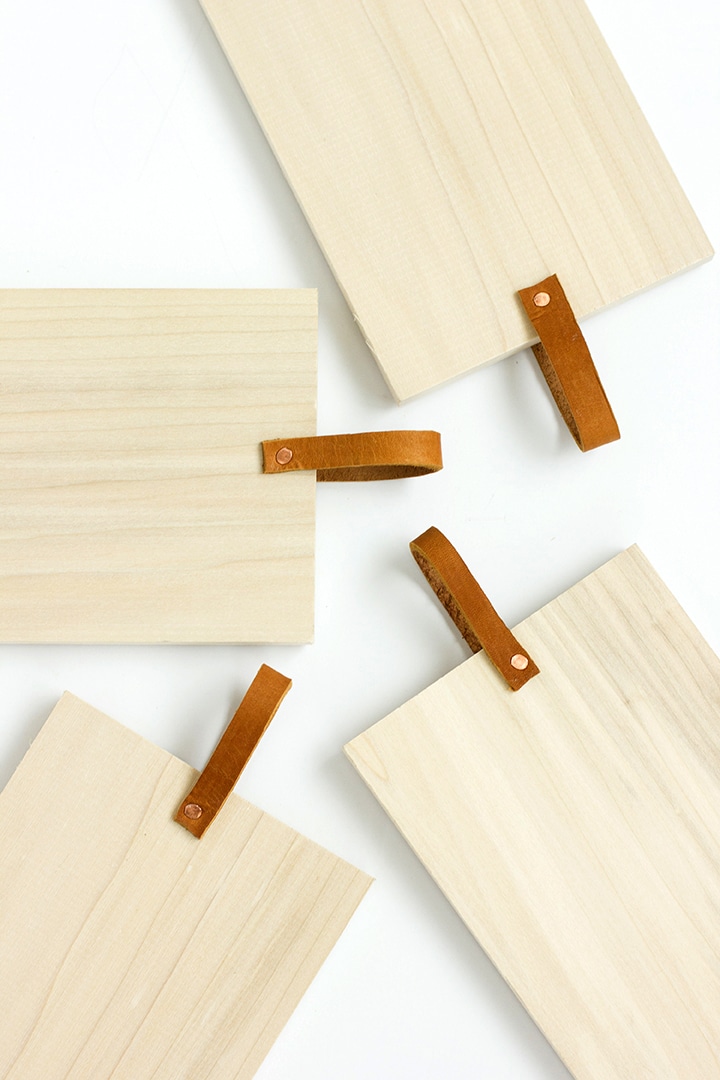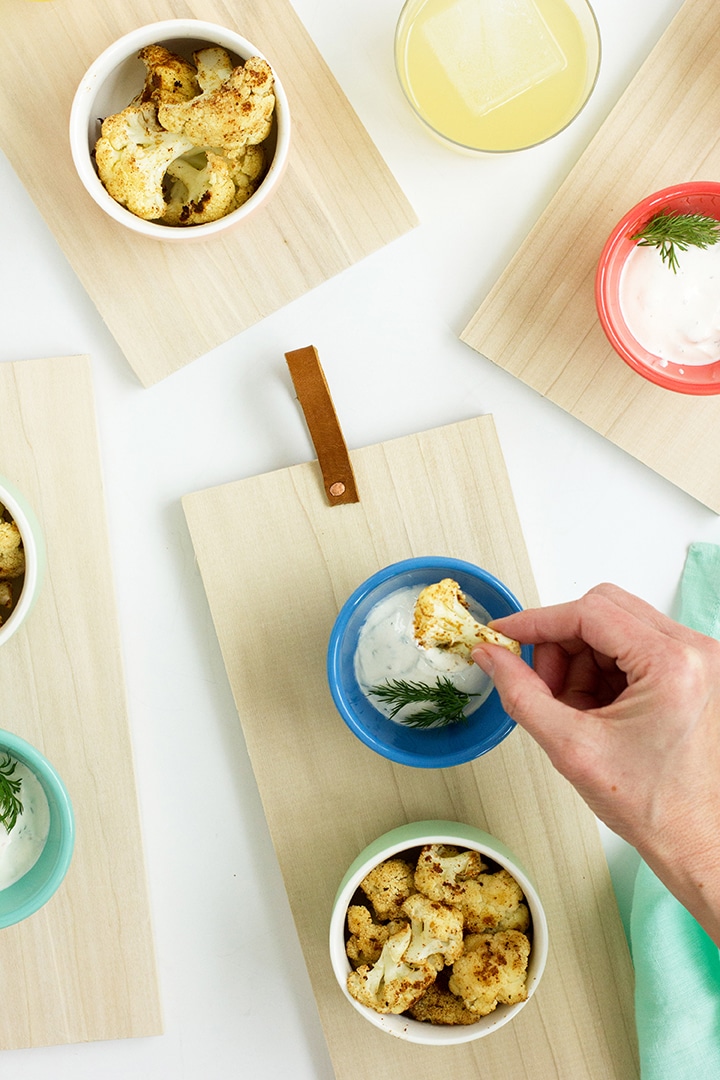 For more recipes and entertaining hack ideas, head to GoodNes Pinterest page for inspiration! Thank you to GoodNes.com for sponsoring this post.
Photos by Sara Albers.