Homemade Baked Apple Chips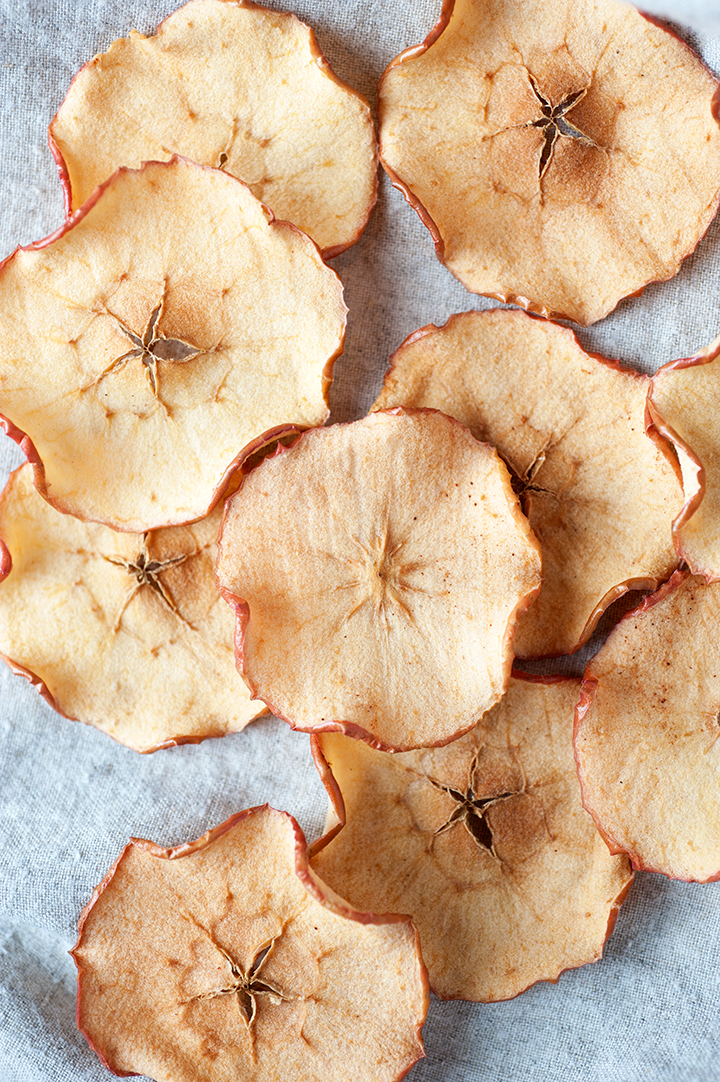 Apples and fall just go together, don't they? Every October, I make these amazing and healthy homemade baked apple chips.
It's a healthy fall snack for the whole family since there's no added sugar. I prefer naturally sweet apple varieties like Honey Crisp or Pink Lady for my baked apple chip recipe.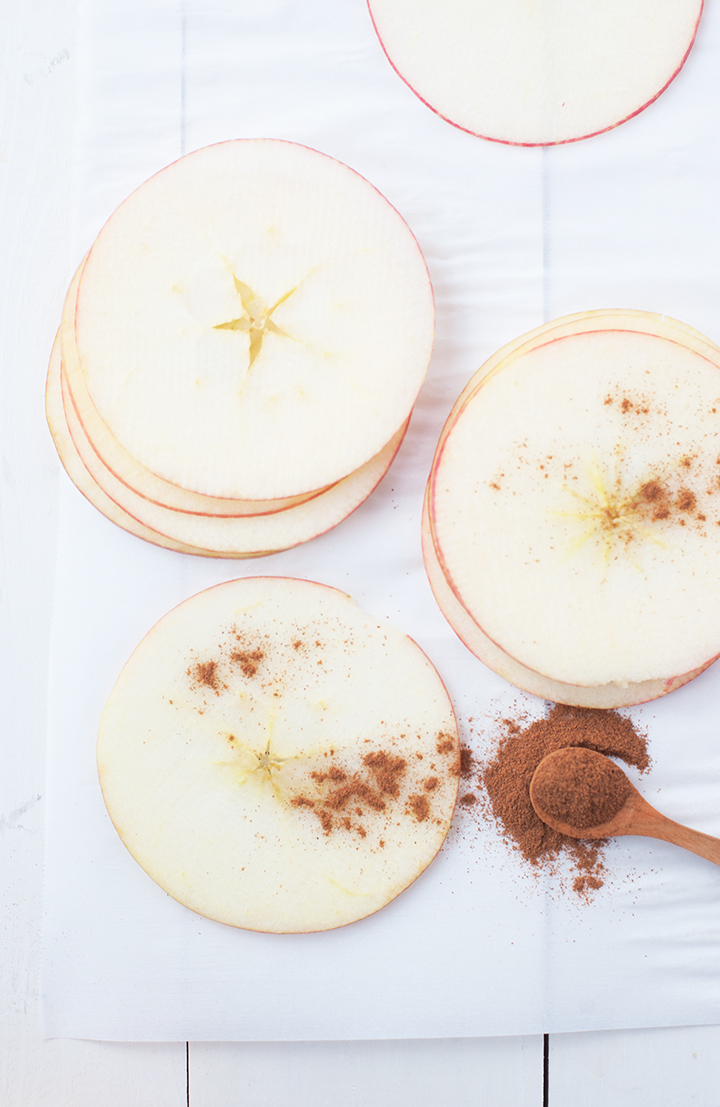 The girls love these apple chips. I prefer to make the slices as thin as possible with my mandolin, so they get really nice and crispy in the oven.
You'll also love our recipe for baked sweet potato chips, which have become a favorite fall snack, too. And then if you're feeling like celebrating fall, you might want to try these baked pumpkin donuts.
Read more for the baked apple chip recipe.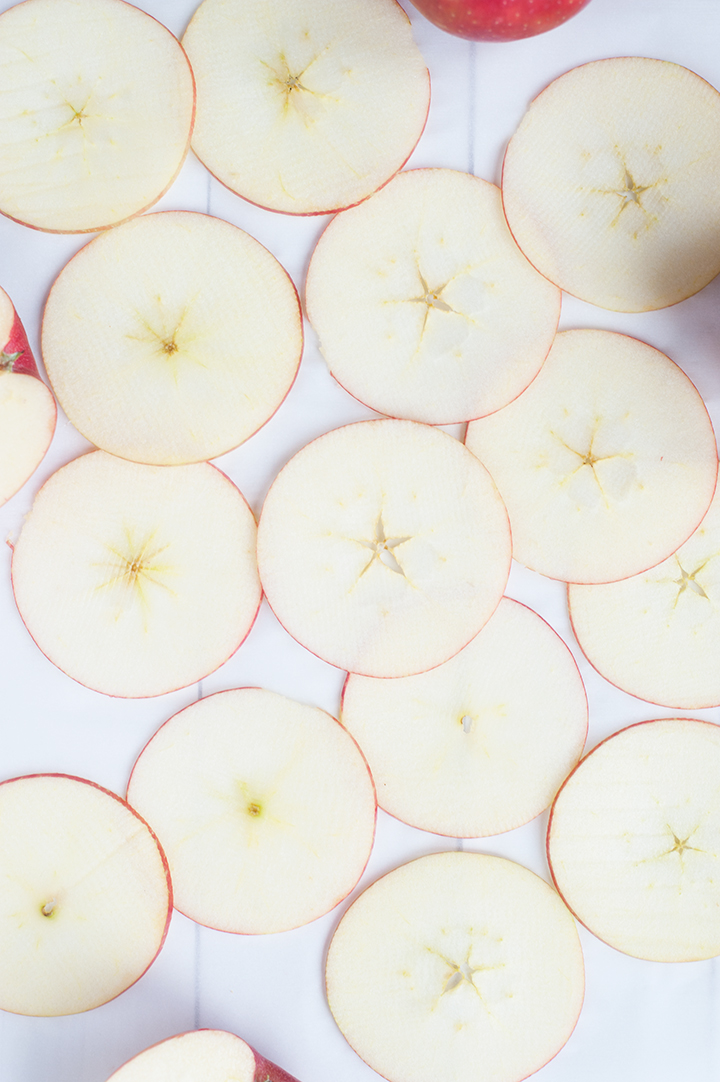 Healthy Homemade Baked Apple Chips
Ingredients:
2-4 apples and cinnamon
Instructions:
Preheat oven to 225 degrees.
Slice apples thinly on a mandolin, discard seeds. You can also use a sharp knife to slice the apples.
Line baking sheets with parchment paper and spread apple slices in one layer. Top with cinnamon.
Bake for one hour, flip over apple slices, then bake again for one more hour.
Store in an airtight container. Serve straight out of the oven or cooled.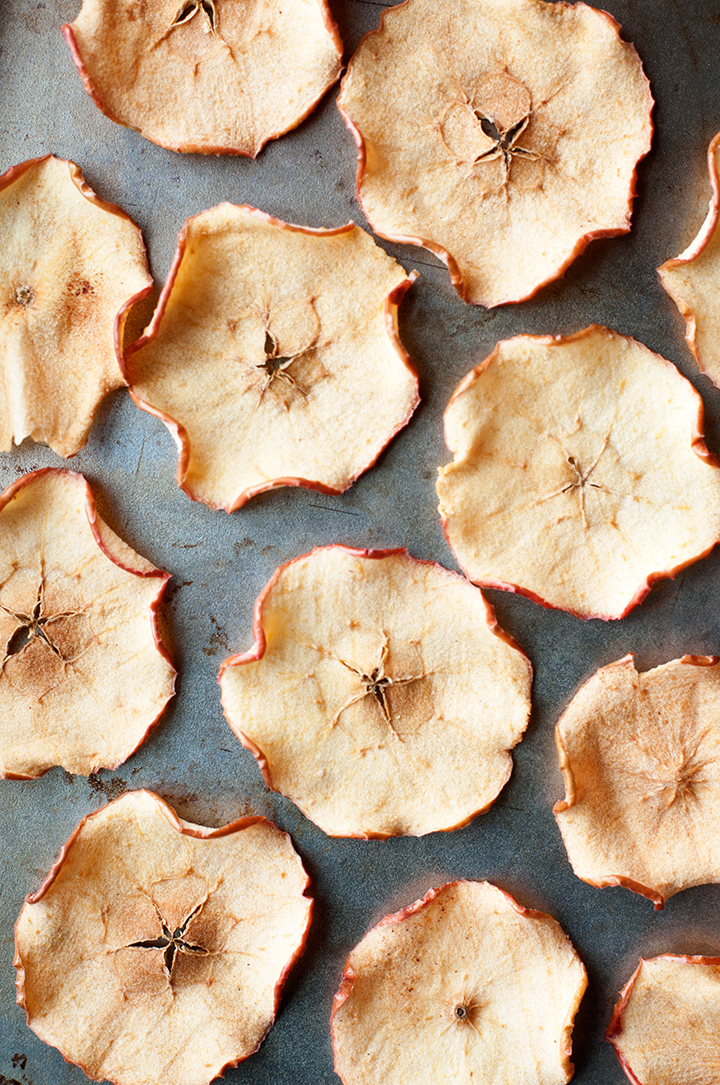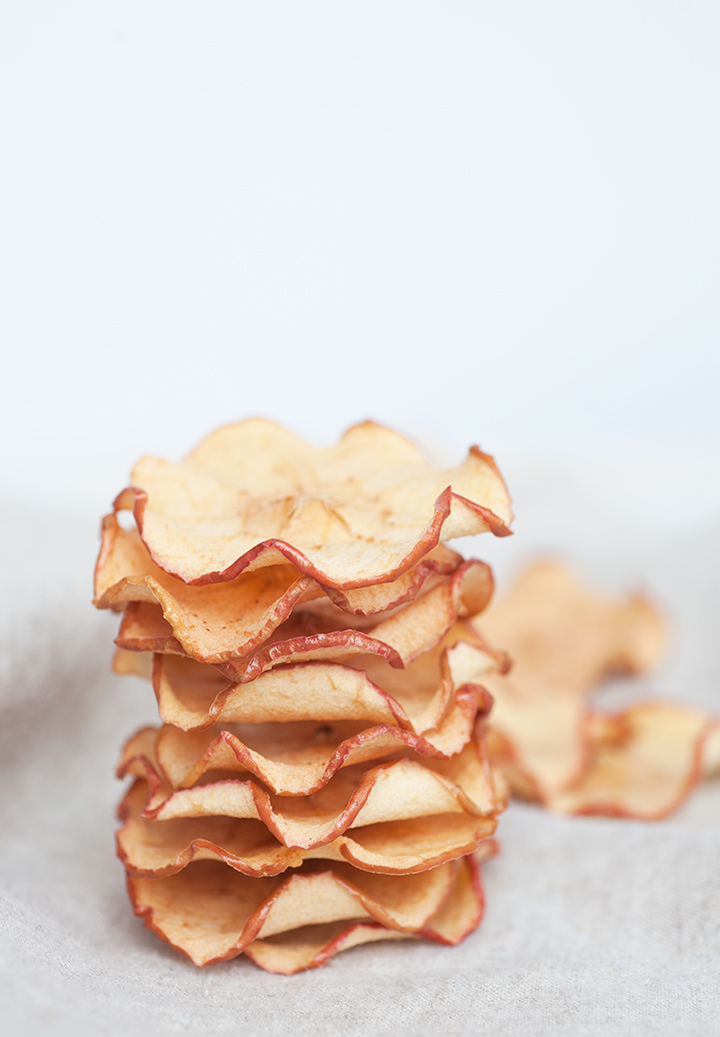 photos by Melissa Fenlon. all rights reserved.