Homemade Kale Pesto Pasta
Try this simple recipe for amazing Homemade Kale Pesto Pasta. Serve hot or cold for a main course or side dish.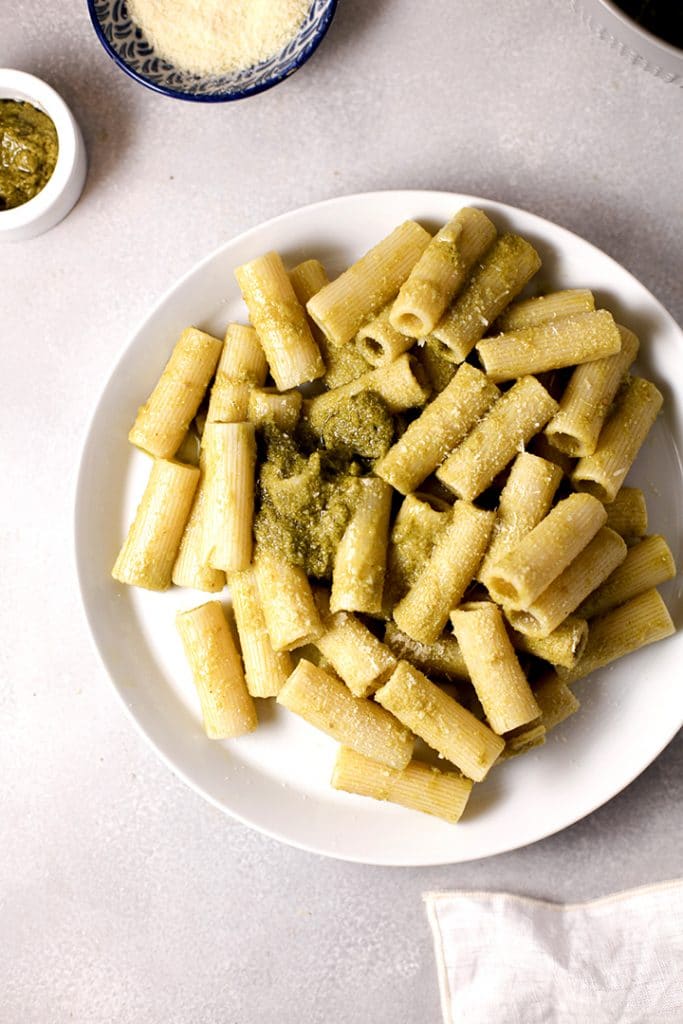 Are you ready for a spin on the traditional pesto? Today we are sharing a divine Kale Pesto Pasta recipe that is so delicious. Kale, almonds, EVOO, garlic and parmesan make up the sauce. It is seriously so so good. You will want to top every kind of pasta, salmon and grilled chicken with it! And if you haven't had homemade pizza with pesto, you are missing out.
Our love for pesto started on a family trip to Italy many years ago. I remember this small family run restaurant in Cinque Terra that served homemade pesto and a special homemade pasta. Absolutely amazing. After that trip we have enjoyed making pesto sauces.
My husband's grandmother always served steamed kale with vinegar. We have been having this almost daily the last three months. So we were inspired to make a pesto using kale. Traditional pesto is made with pine nuts, basil, olive oil, garlic and lemon. We substitute the pine nuts with almonds and swap the basil for steamed kale. Take a look at the full recipe below…
Kale Pesto Pasta
Ingredients:
1 Cup kale, stems removed
1/3 Cup almonds
1/3 Cup olive oil
1 Garlic clove, roughly chopped
1/4 Cup parmesan cheese
Salt and pepper to tastes
1 Tbsp lemon juice
Cooked pasta, very al dente
3 Tbsp cooking pasta water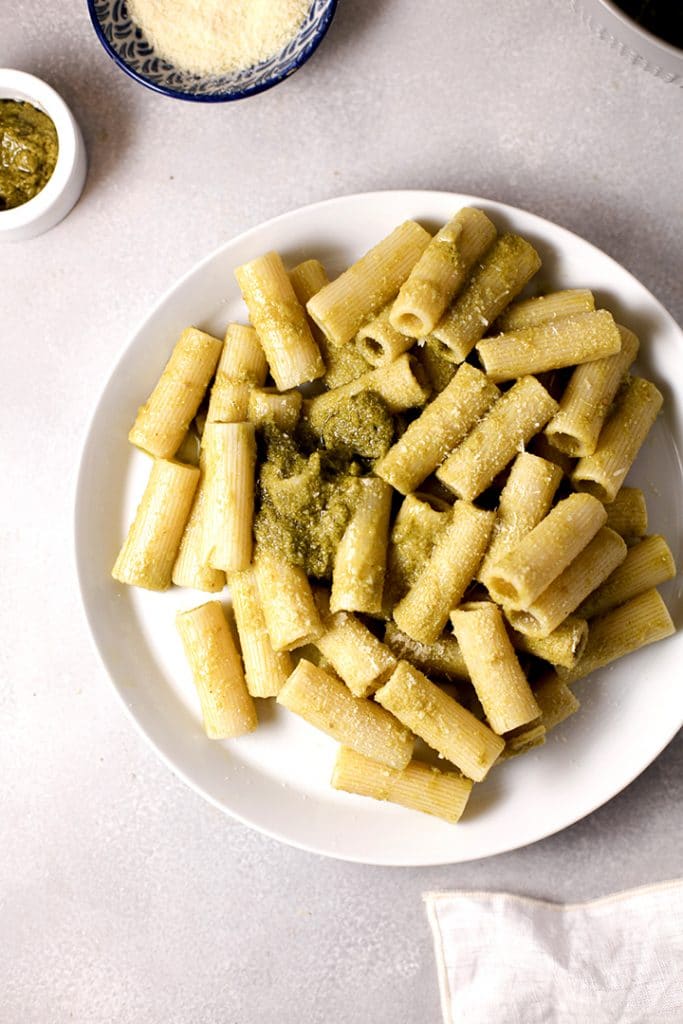 Directions:
In the bowl of a food processor pulse the almond with the olive oil and garlic clove until finely ground and incorporated.
Add the kale, parmesan cheese, salt and pepper and lemon juice and pulse until creamy and smooth. Transfer the pesto to a pan.
Add the pasta cooking water and the taste and cook over medium heat for 4 minutes, tossing so the pasta gets coated in the pesto sauce.
Serve with parmesan cheese on top.