Ikea Pillow Case Hack – DIY Yarn Tassels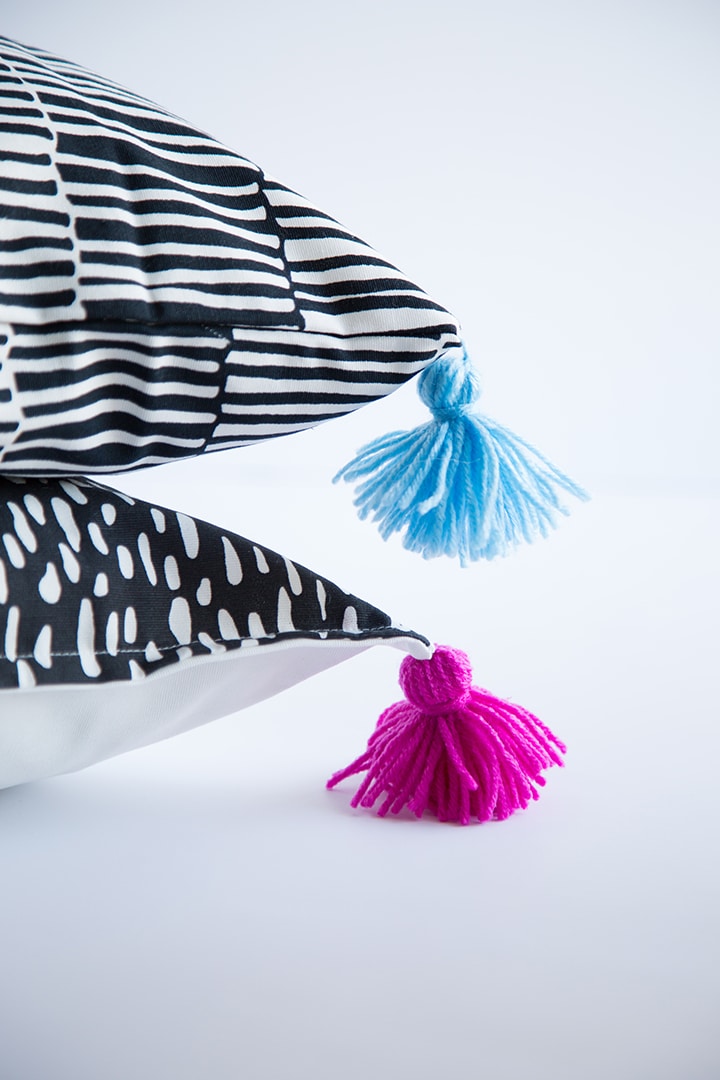 Maybe it is because this is my first winter living in the MidWest in twenty years, but I am craving Spring weather and all things Spring – now! Today I am delighted to share a super quick and simple DIY to add some bright pops of color to your space. I am calling this my "Ikea Pillow Case Hack". You will see why in the video below! I took three different black and white print pillow cases from Ikea. Grab some of your favorite bright colored yarn and make chunky tassels. You might wonder what makes a tassel "chunky"?! Chunky tassels refers to the amount of yarn you use when making the tassels. I wrapped the yarn around the cardboard 50 times. Wrap, tie and trim the tassels and add to the corners of the pillowcase. Instant pop of color! What is also neat about this project is you can easily change or remove the tassels whenever you want! Maybe I should have titled the post, "Interchangeable Tassel Pillowcases" – ha, ha.  Happy crafting!
Supplies
Yarn
Cardboard (2 in x 4 in)
Scissors
Embroidery needle
Check out the Ikea Pillow Case Hack – DIY Yarn Tassels video to see how to add some bright pops of color! Check out our other DIY videos we have made on the Darby app.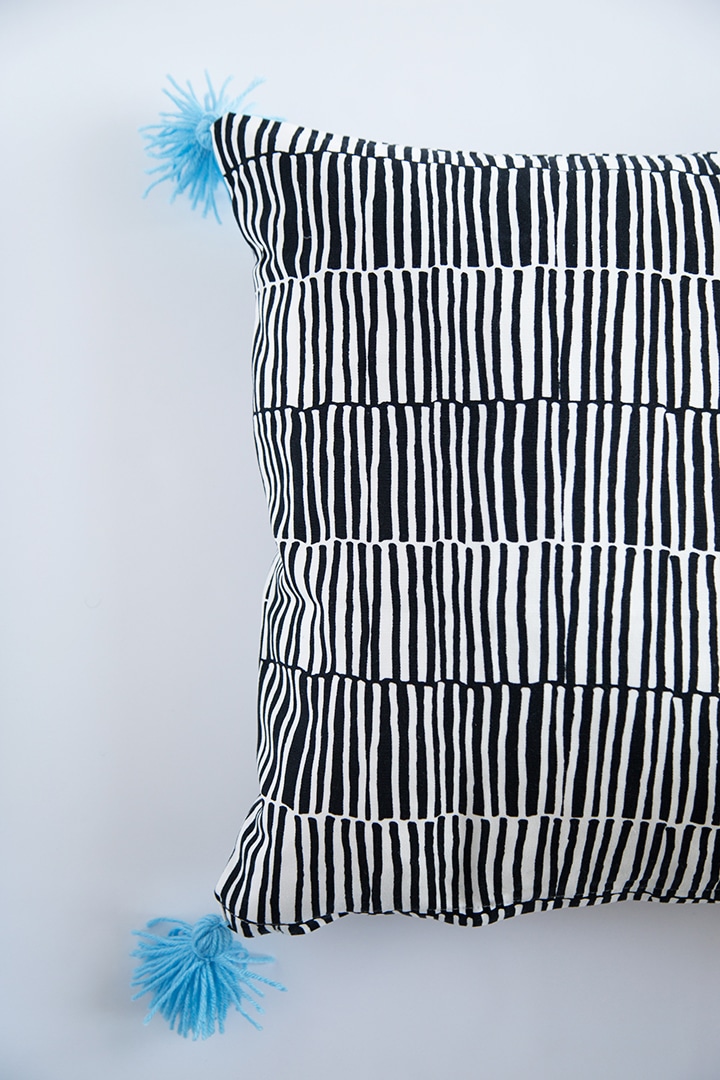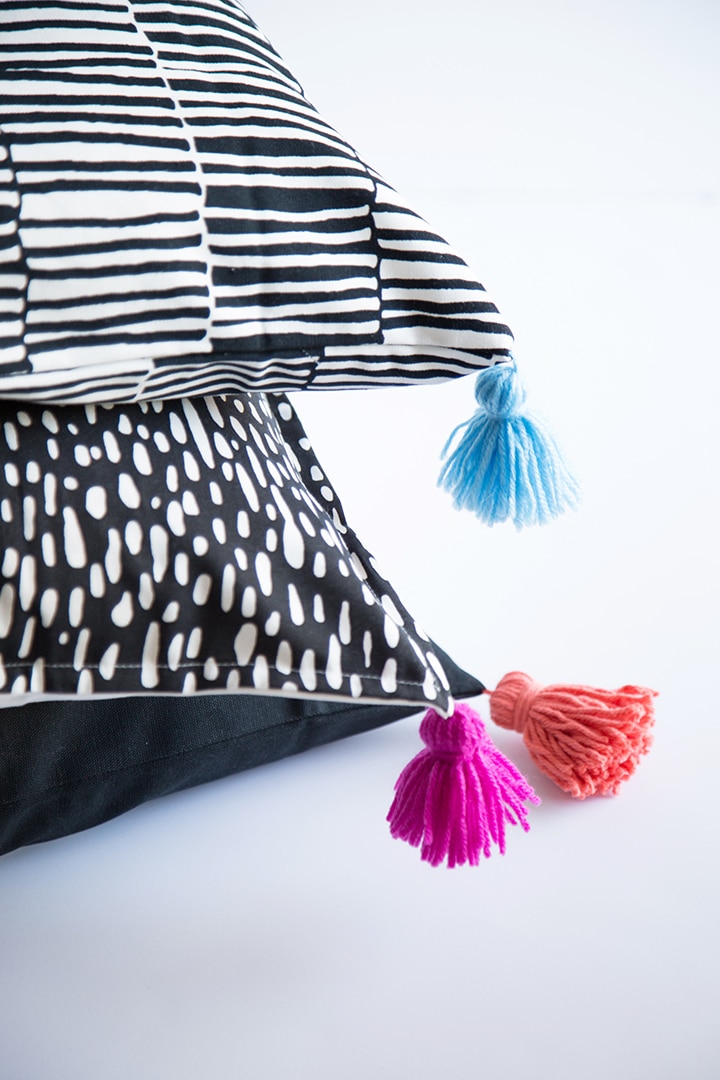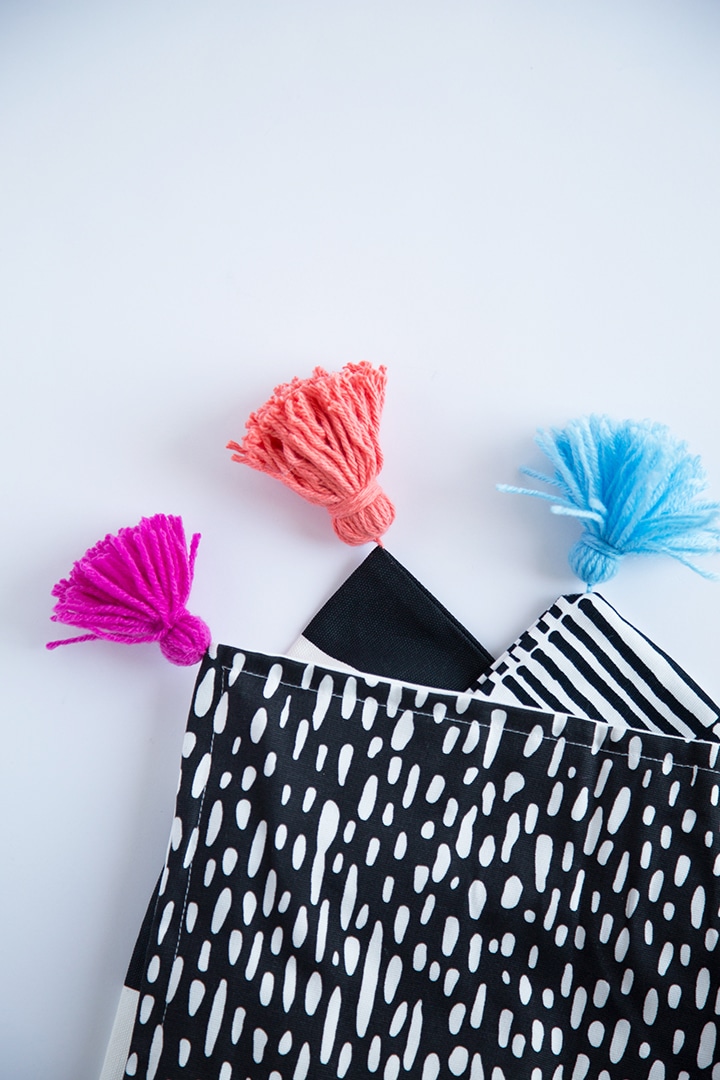 Photos and video by Sara Albers.